LG has turned the page to a new chapter in cooking efficiency with their new Combination Double Wall Oven.  Available at Best Buy, now you can find the convenience, speed and consistency all in one appliance.
This post is sponsored by Best Buy.  All opinions are my own.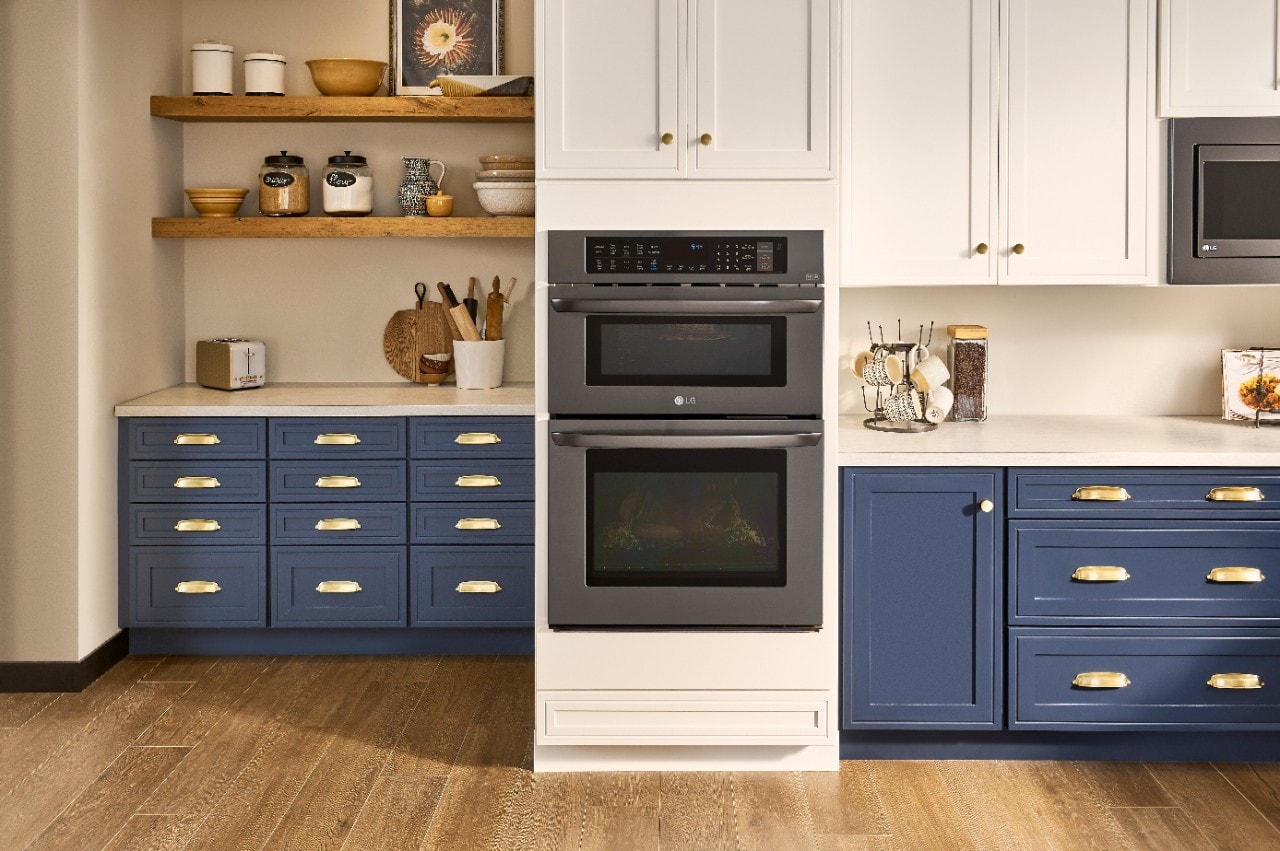 LG Is Turning Up The Heat
I've been using an oven to cook food for over half of my life now.  For the most part, it's been pretty straight forward.  I know what foods are best cooked in an oven and I know what foods I can cook in a microwave.  Sure, microwaves are faster, but sometimes you just have to use an oven, no matter how much longer it will take.  I've got to preheat it, put the food in there and wait.  That is just the way that it is.
It seems like LG hasn't been content with that narrative.  They have designed a new Double Wall Oven that is like a Swiss Army Knife in your kitchen.  It can cook just about any food, any way with more efficiency and consistency than ever.  Now you can cook with style and confidence, no matter what the meal and no matter how much time you have to prepare it.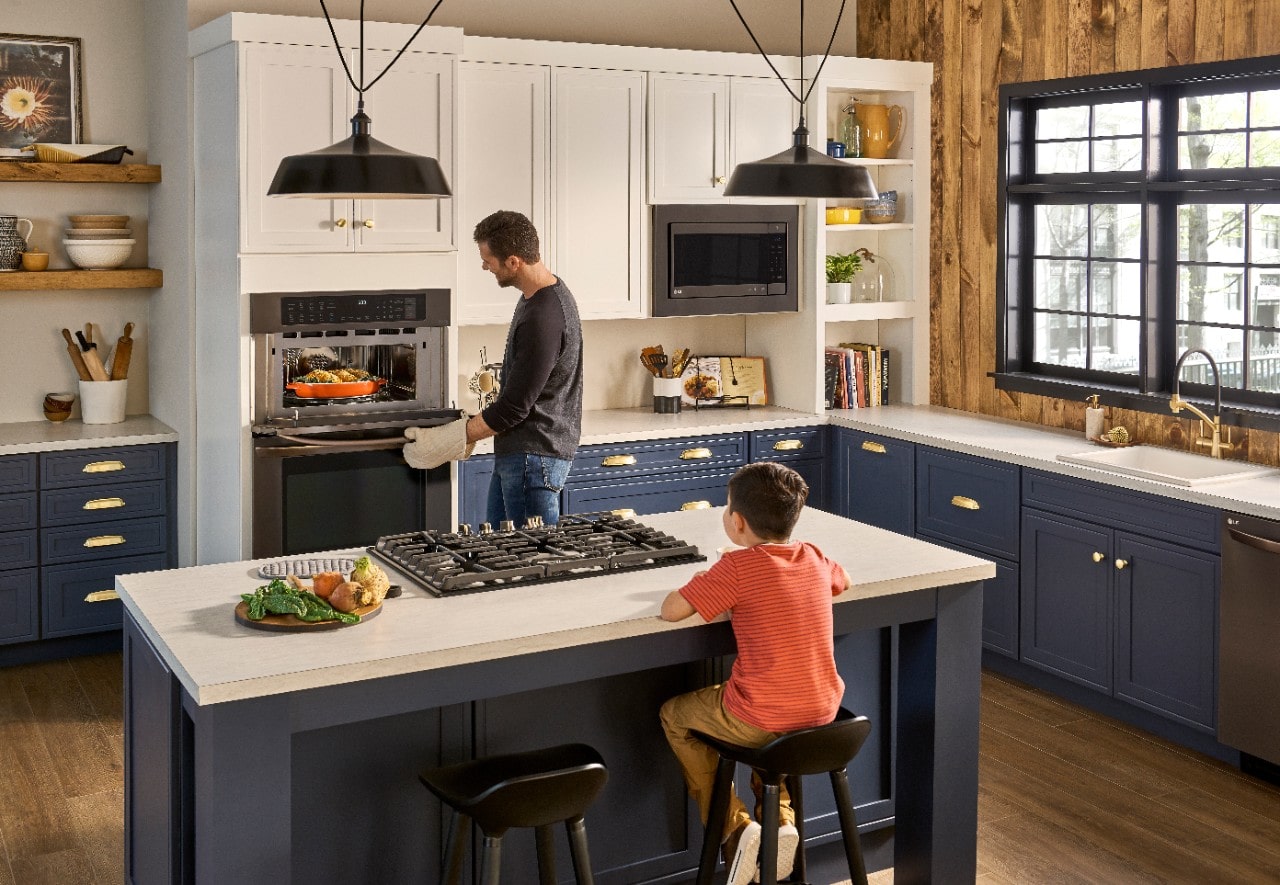 TurboCook™ Speed Oven
It all starts with the upper portion of the LG Double Wall Oven.  This is called the TurboCook™ Speed Oven. This oven combines the speed of a microwave with the quality of a convection oven.  Say goodbye to preheating with the almost instantaneous Infrared Heating™.  You can cook chicken, potatoes, pizzas and more 2-4 times faster than you could in a traditional oven.  This  2-in-1 convection microwave can give you superior quality with more time to spend with your family and enjoy your meal.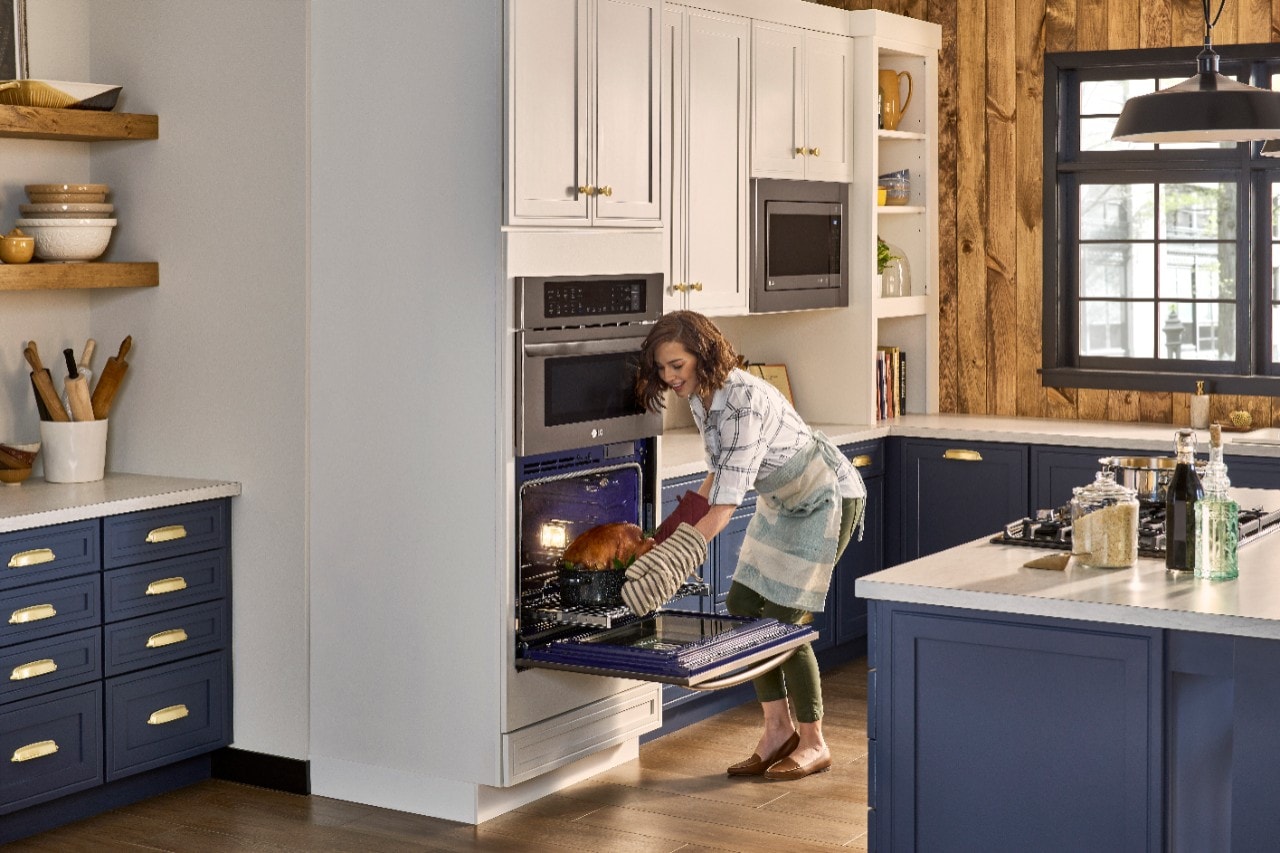 True Convection Oven
The lower portion of the Double Wall Oven gives you confidence to cook your meal with ultimate precision by using their True Convection.  LG's technology uses steady precise heat gives your meal that nice crispiness on the outside and tender inside. All of this comes in a stylish package with their Black Stainless Steel Series.  This will really add some class to your kitchen with it's warm and sophisticated look.  It pairs really well with just about any finish or cabinetry.
Great Offers At Best Buy
If you were thinking about upgrading your kitchen, now is the time to act with all the new LG appliances including their new Double Wall Oven.  Best Buy is offering a fantastic deal right now on LG brands.  When you buy a 5-piece LG kitchen package, you can save $500!  This is a pretty solid opportunity to save on all the exciting new things that LG and Best Buy have to offer.
Don't settle for the old way of cooking.  We are all busy and we deserve delicious meals without as much hassle.  Head into your local Best Buy or head to bestbuy.com to check out LG's newest Double Wall Oven and all that it can offer you, your family and your kitchen!