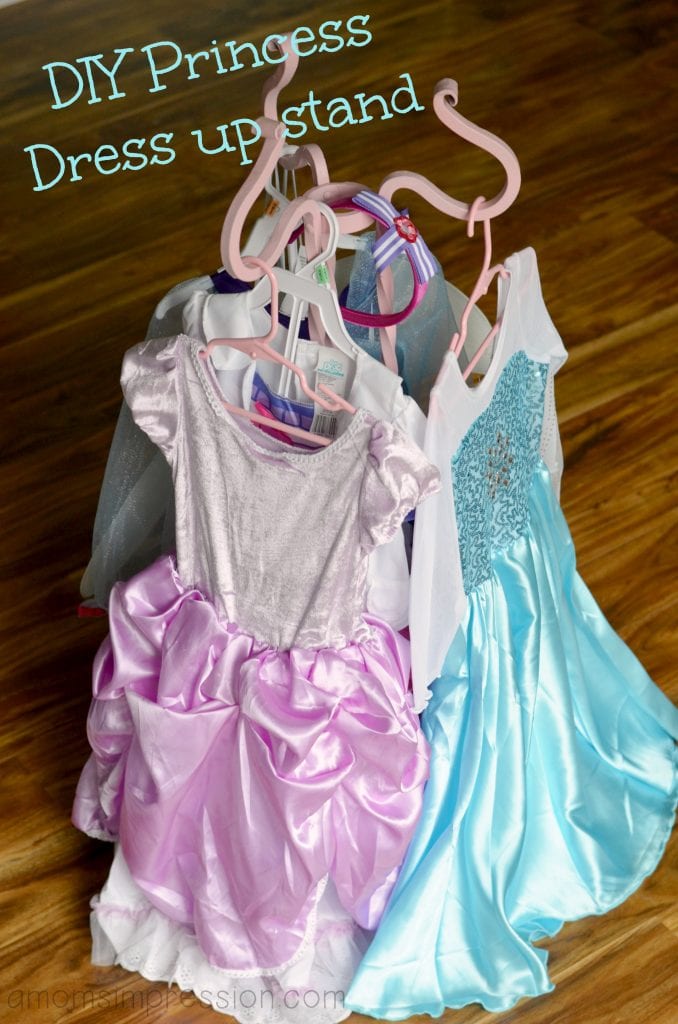 The weather is starting to turn a little cooler.  As fall approaches I get into cleaning mode.  The other day when I was cleaning out my daughters closet, I was hanging up all of her princess dress up clothes.  As most little girls her age, Caroline loves to dress up in her favorite princess clothes.  Currently she has over 4 dresses to choose from for Halloween.  I wanted to have the dresses out for her to play with during the cool months ahead.  I found my inspiration at a yard sale.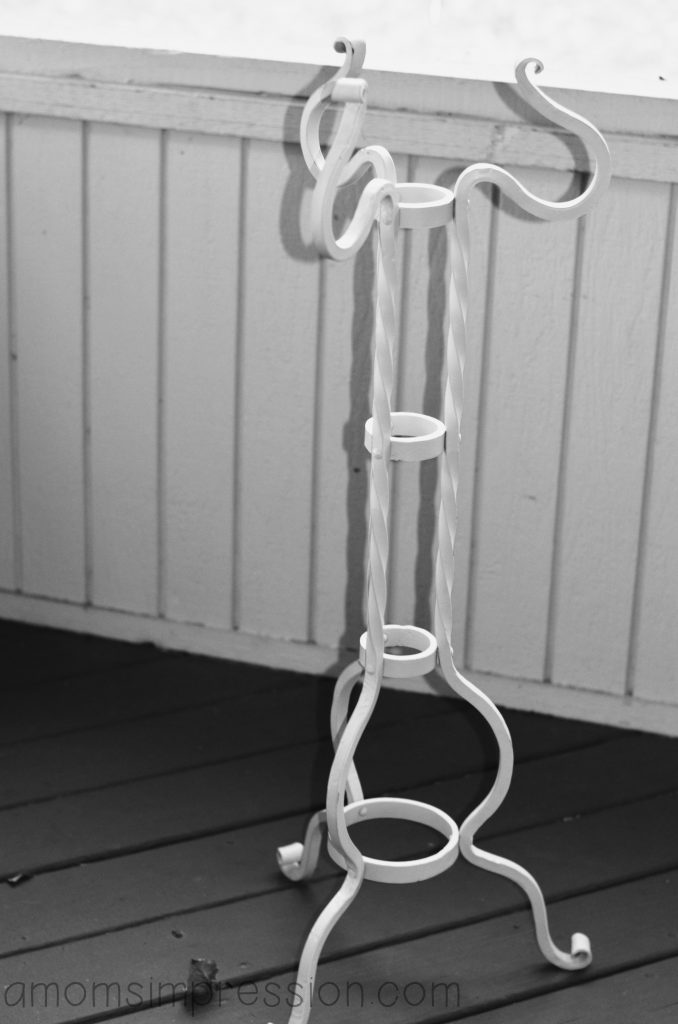 This plant stand was it!  The minute I saw it I thought it would be a perfect dress stand for Caroline's dresses.  For a couple of bucks, it became mine.  It was actually black when I first found it (sorry about the lack of a before shot, I was so excited to start the project that I failed to take a before picture).  After a quick trip to Lowe's to get some cleaning supplies, I got to work.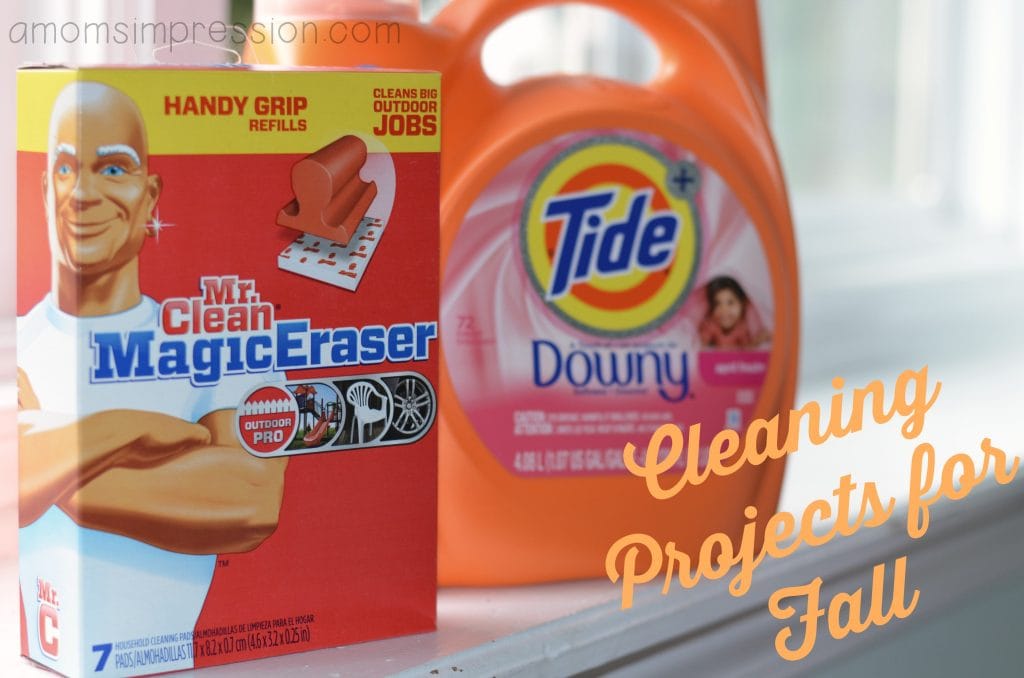 I am addicted to Magic Erasers!  Seriously, no parent should be without one of these things! When I saw the Outdoor Pro Magic Eraser I was very excited.  After a quick cleanse with the eraser, the stand was ready for some spray paint.  I painted the stand a nice shade of baby girl pink that is perfect for any little princess.  After washing the dresses in our favorite Tide detergent, I hung the dresses and headbands from the plant stand and "poof!" a quick and easy princess dress up station!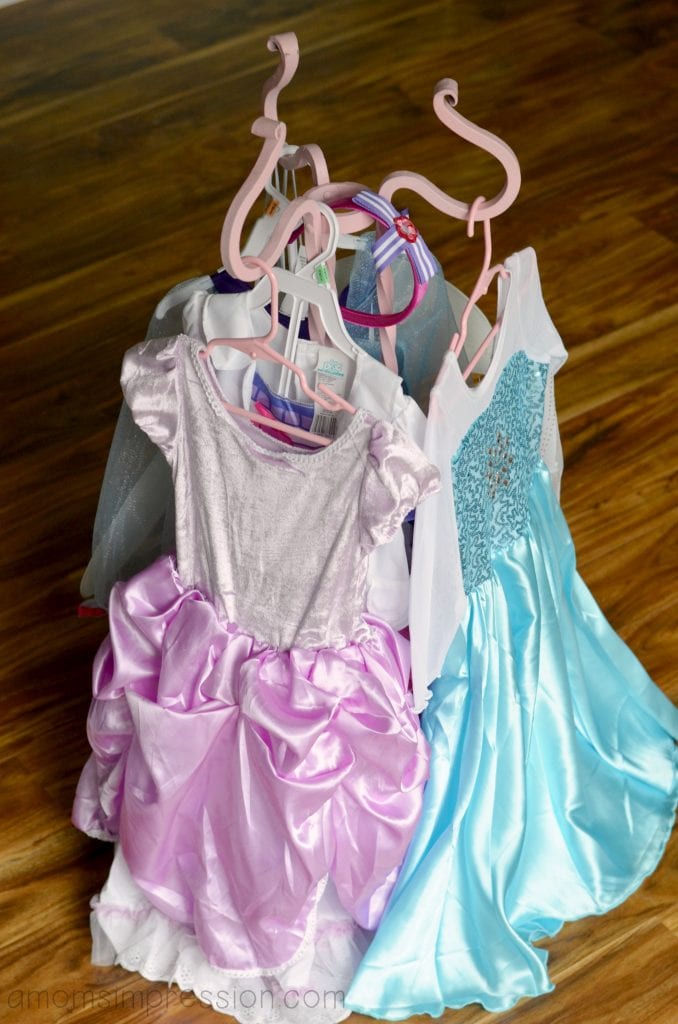 Now Caroline is going to be ready for playing indoors this fall.  If you love quick and easy fall DIY projects as much as I do you should check out notable lifestyle expert and DIYer Brooke Peterson's four-part video series entitled "Have You Tried this Yet?"  These videos all showcase fall DIY "hacks"  that you can incorporate into your home.  Her videos feature some amazing P&G products that you can find at Lowe's.  In fact, we got a great rebate coupon when we purchased our Tide and Magic Erasers.  The rebate was for a $10 Lowe's Gift Certificate when you buy $25 in qualifying P&G products.  (Check your local store for availability).  Check out all these P&G products online!  
Win It
To celebrate fall and Brooke Ptereson's video series, the folks from Lowe's and P&G are providing a $100 Lowe's gift card to one lucky reader to kickstart their fall cleaning!
Open to US residents only.
A huge thank you to P&G and Lowe's for providing the giveaway prize and for providing my family with the same gift card!  All opinions are 100% mine!