This post is sponsored by Disney Book Group. All opinions are my own. 
Help your child dive into the rich world of the Percy Jackson series with these DIY Corner Bookmarks! Fun, colorful and informative, these Greek Gods Bookmarks are the perfect companion to these fun novels!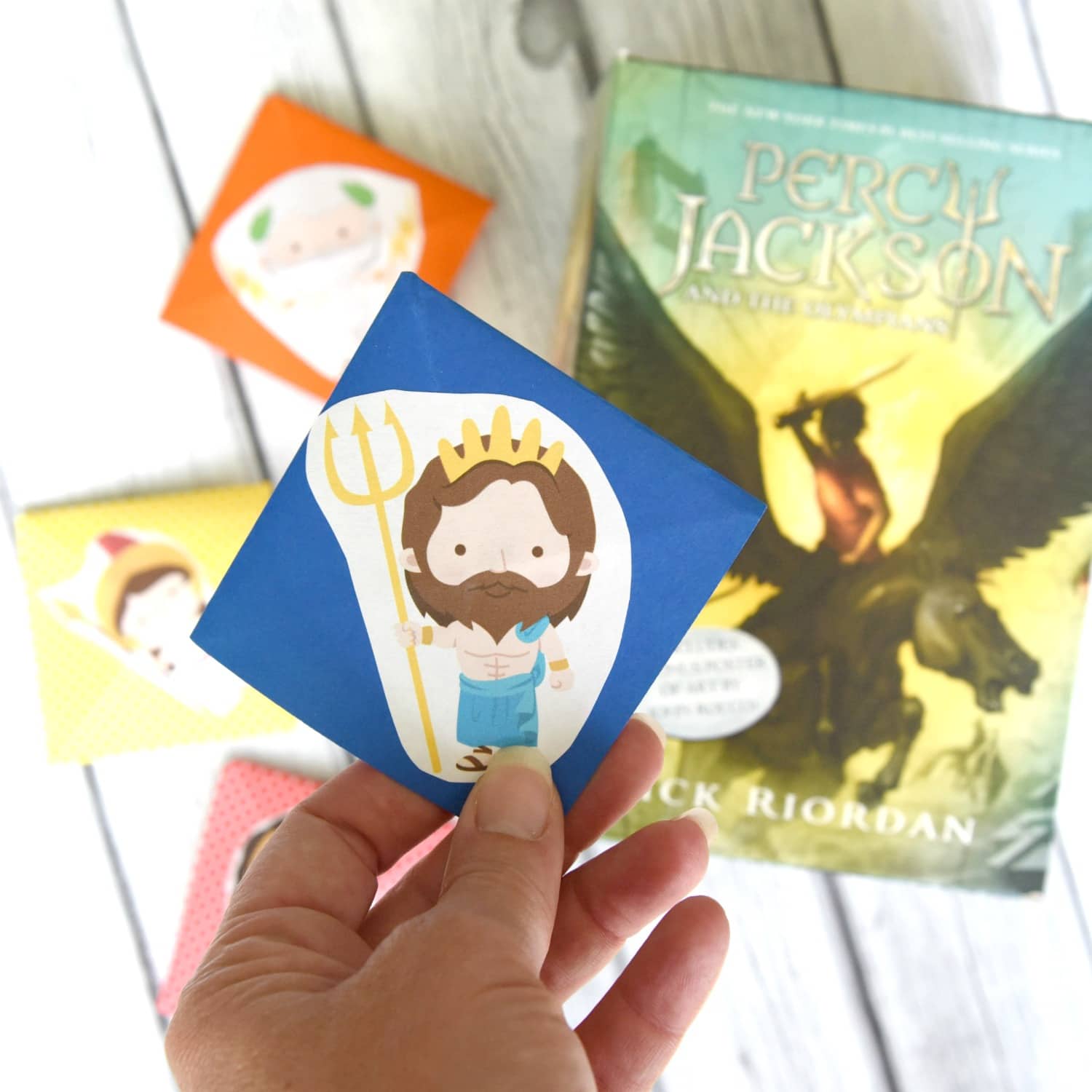 My Son: The Reader
As a mom, I've frequently felt very lucky to have a son that loves to read. I mean, he reads A LOT. I can't believe I'm saying this, but he almost reads too much. We sometimes have to take his books away from him at bedtime. But not only does he read often, I really love the kind of books that he reads. It seems that he is using his interest in reading to really learn about the world around him.
As a result, my husband and I are always looking for books that are both fun and informative. These can be a hard balance to find. But he has recently gotten into the Percy Jackson and the Olympians series and both he and his parents are loving it.

Reading on The Road (And in the Air)!
We have a full, fun summer of traveling booked. We have already been to Maui and are about to head to the beautiful Northwest for three weeks. My son is a voracious reader, so we definitely wanted to make sure he had plenty of books to consume on the plane and in the car. So getting the Percy Jackson and the Olympians book set was clutch for our family.
He made it all the way through the first book and read most of Book 2: The Sea of Monsters in Maui and on the airplane.  He loves all the characters, the action and the plot of this story. But, of course, he has also really loved learning about the ancient Greek gods that are featured in the plot.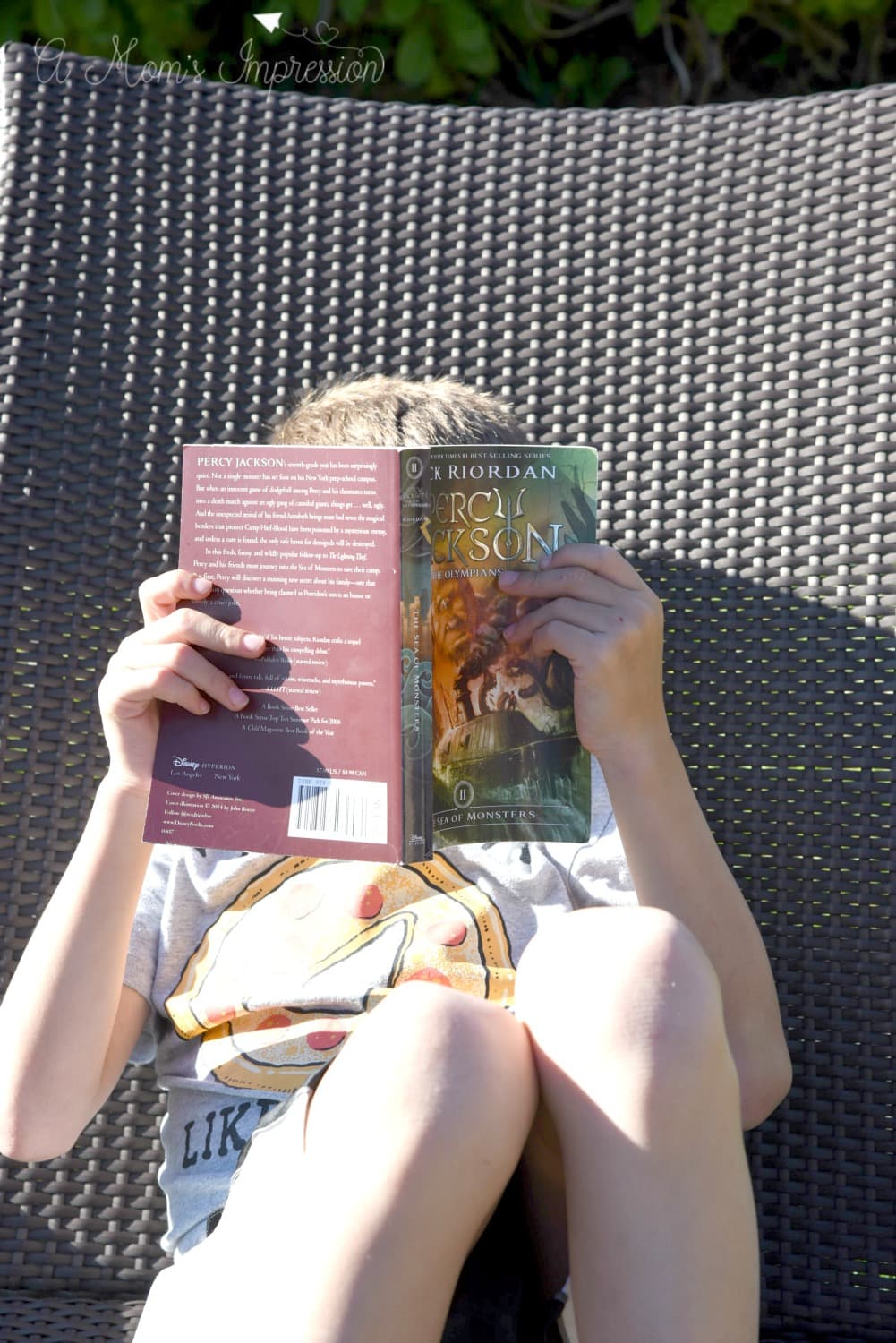 I love it when a book can integrate real, legitimate learning into the plot in a fun and productive way. And the Percy Jackson books do a great job with this. So, I thought it would be a great idea to take this inspiration and create my own, fun DIY craft!
Greek God DIY Corner Bookmarks
These cute, colorful bookmarks feature some of the most famous of the ancient Greek gods.  This includes Poseidon, Athena, Zeus, and Aphrodite. Along with the kid-friendly pictures of the gods, there is a brief description of who they are, what they represent and why they are important in Greek history!
These DIY Corner Bookmarks would make a perfect companion to your Percy Jackson books. If you are giving the Percy Jackson novels as a gift, this would be a great idea to pair with it! Or, this could be a really fun craft to do with your child who is already a fan of the books. I know we have had our fair share of rainy summer days here in the Midwest, this is the perfect rainy-day craft with your little Percy Jackson fan!
Just use this free printout to get started on making your own DIY Corner Bookmarks. I hope your child (and you) enjoys this great series as much as my son does. If so, I'd love to hear who your favorite character is.  Also, what Greek god do you think would be your child's favorite? I think my son's would be Poseidon!
DIY Corner Bookmark Step-by-Step Instructions
1. Cut a piece of paper into a 6-inch square. You could also use origami paper, Amazon has some that come in a 6-inch square.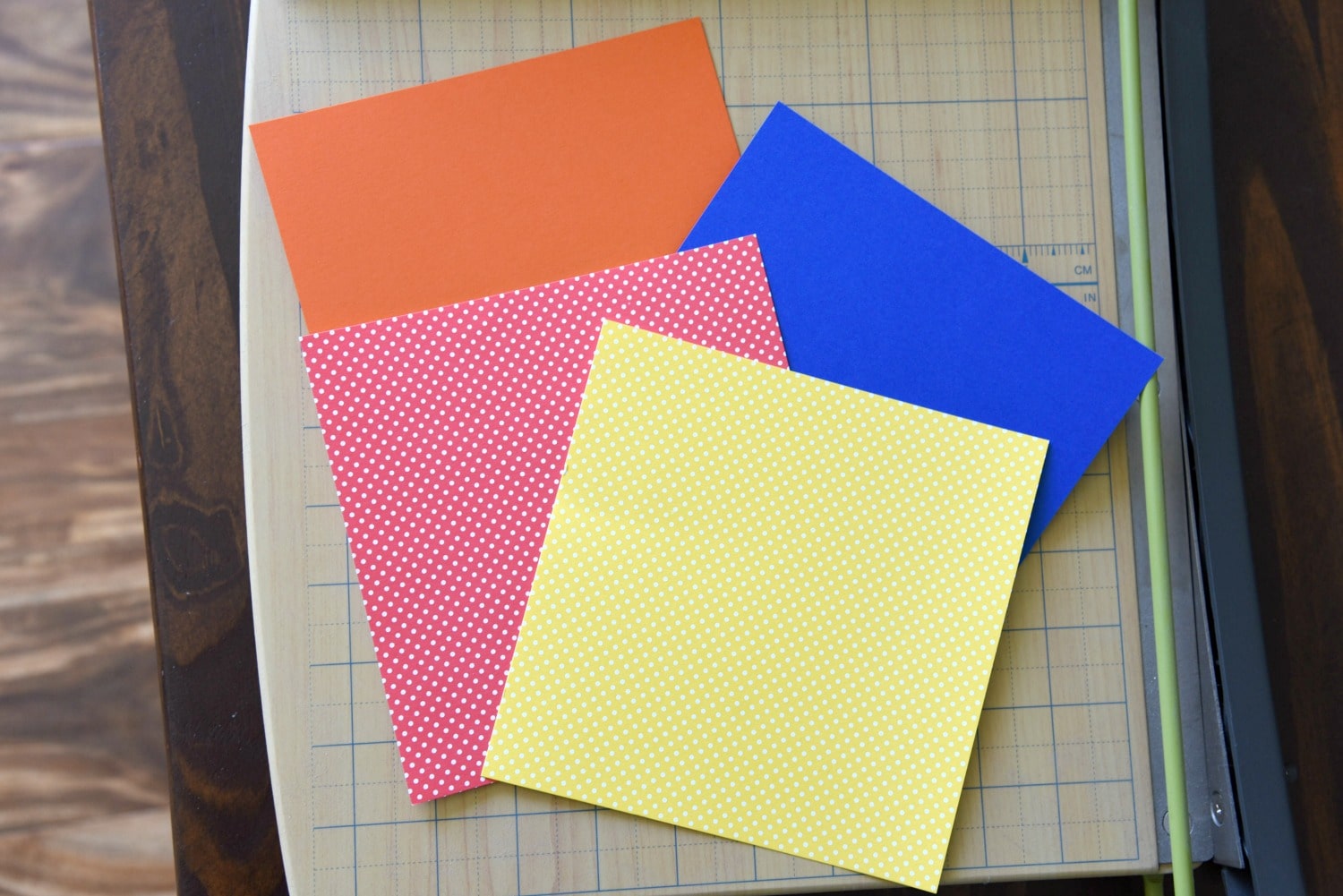 2. Fold the square in half diagonally.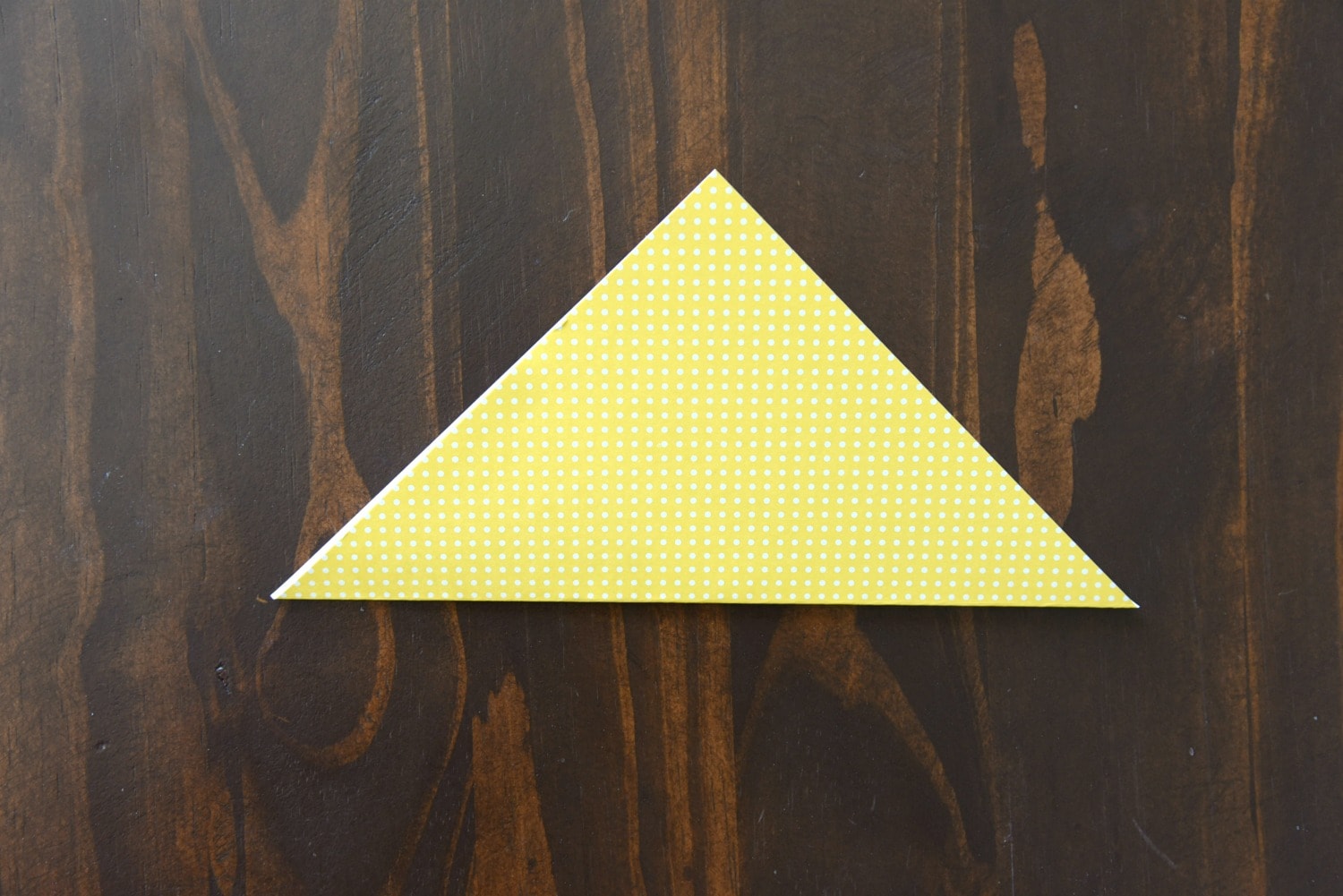 3. Fold it a second time in half diagonally and then re-open.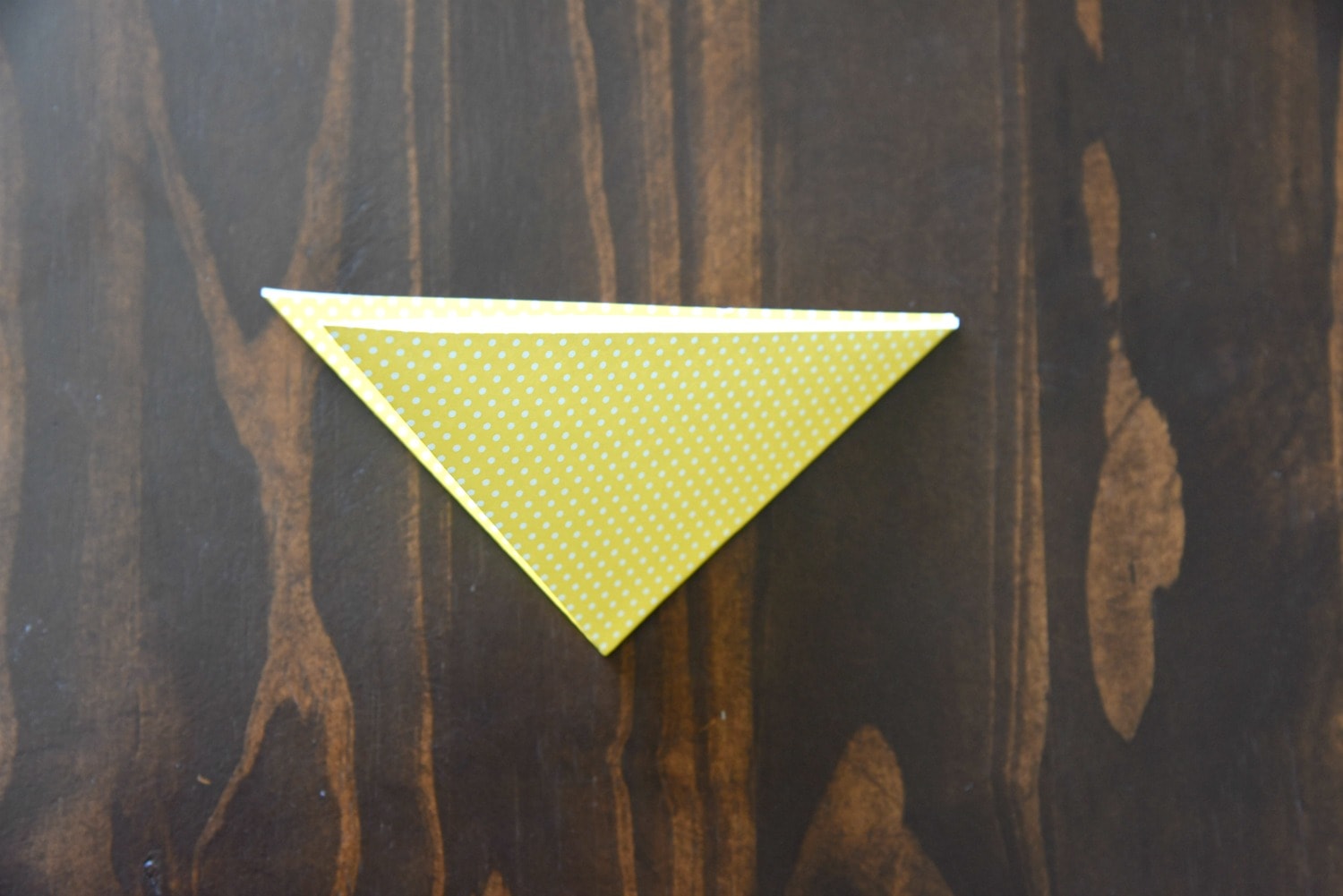 4. Fold the top of the top triangle down to meet the bottom.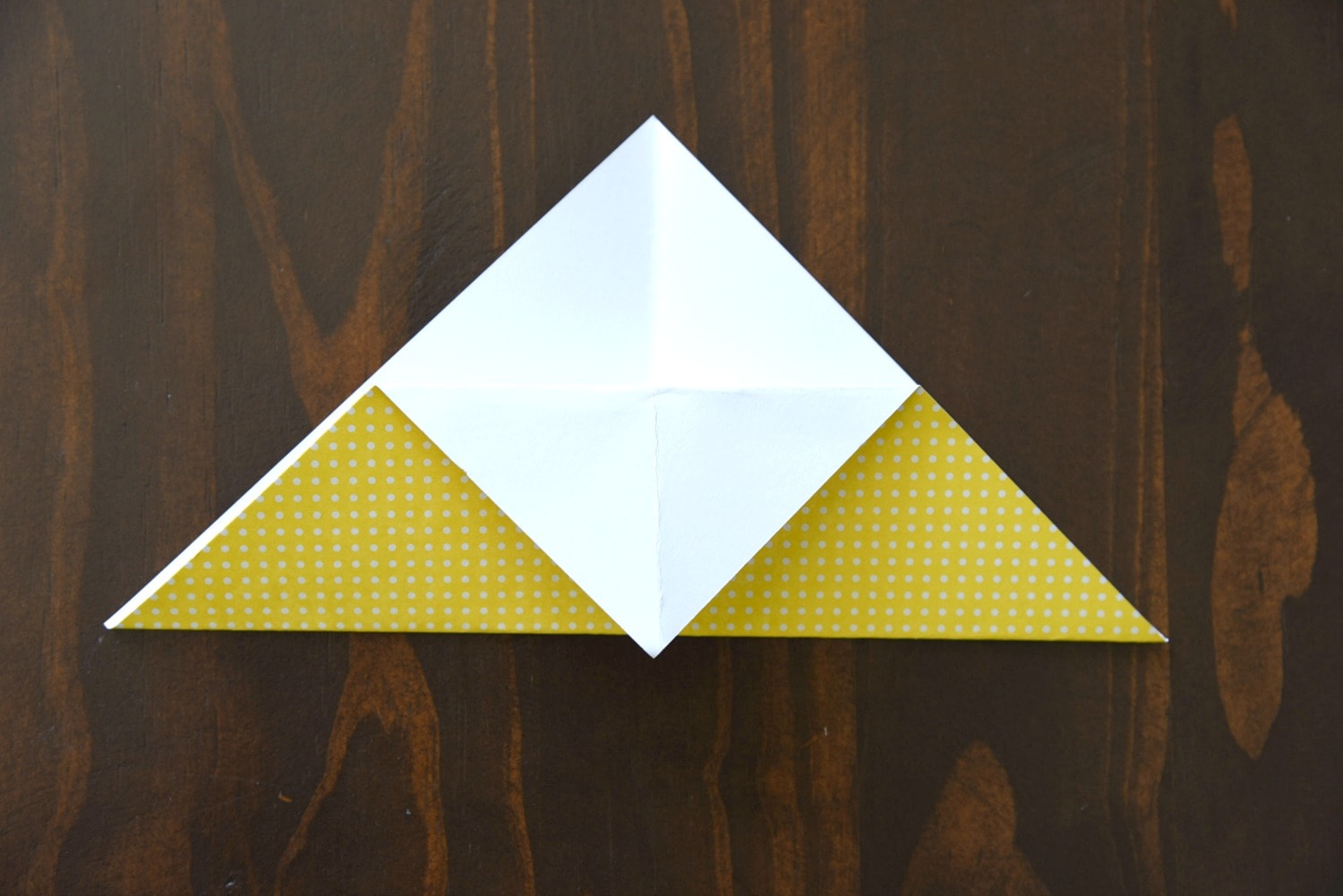 5. Fold the sides in to meet the edges of the folded triangle.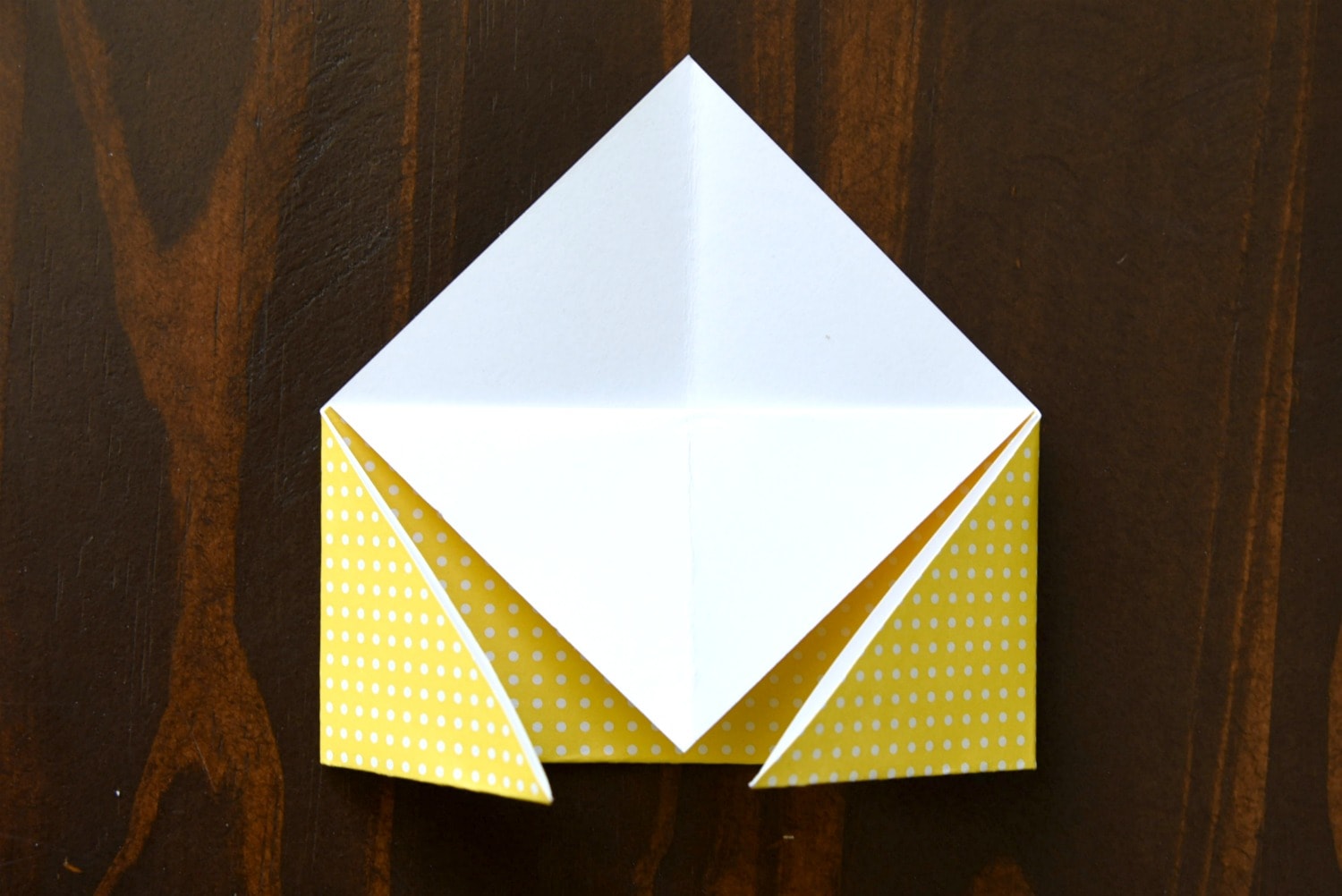 6. Reopen those folds and fold each side up to meet the top of the main triangle. This will create a diamond shape.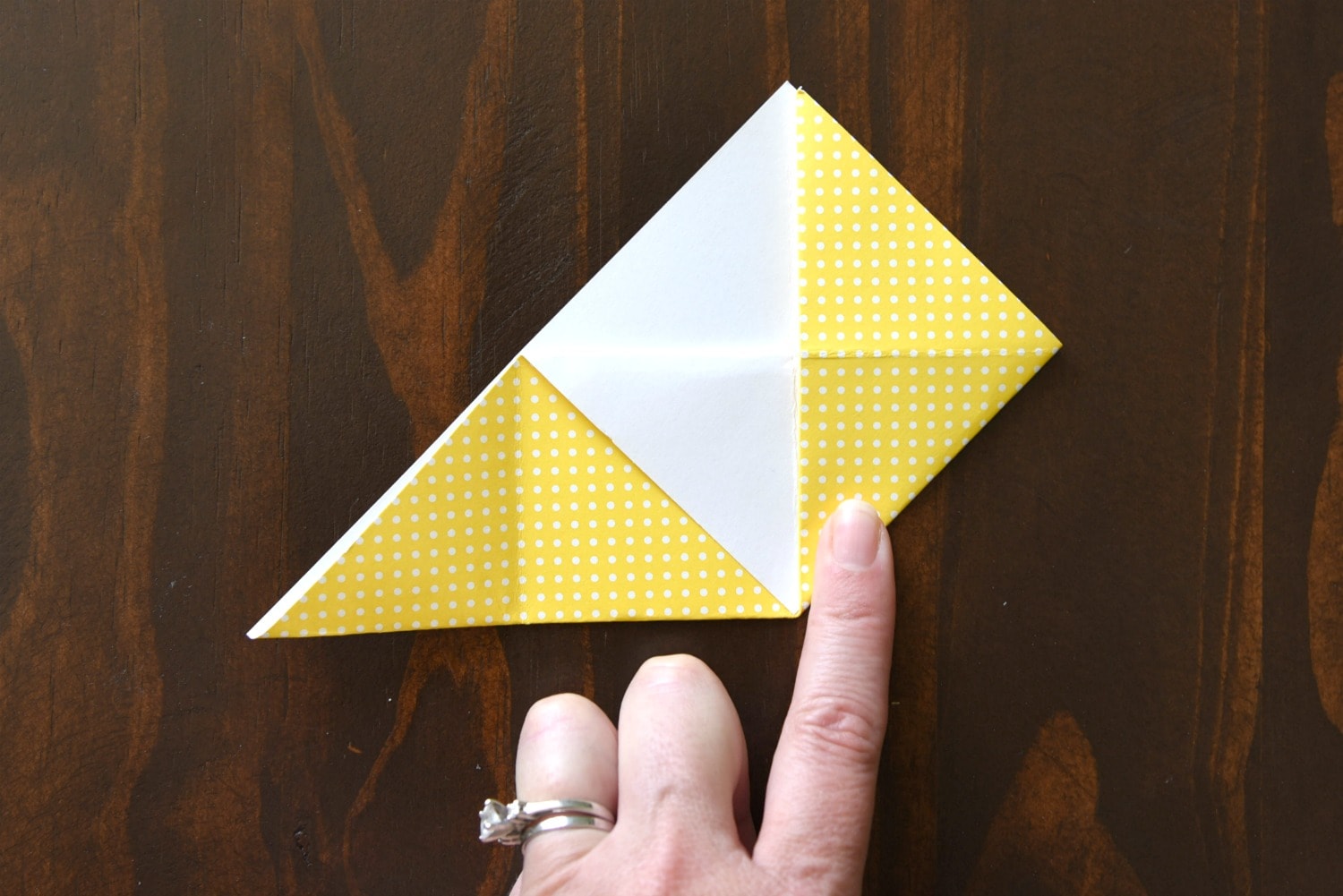 7. This step is the only tricky part. Fold the top of the side of the diamond down to create a pocket. Repeat on the other side.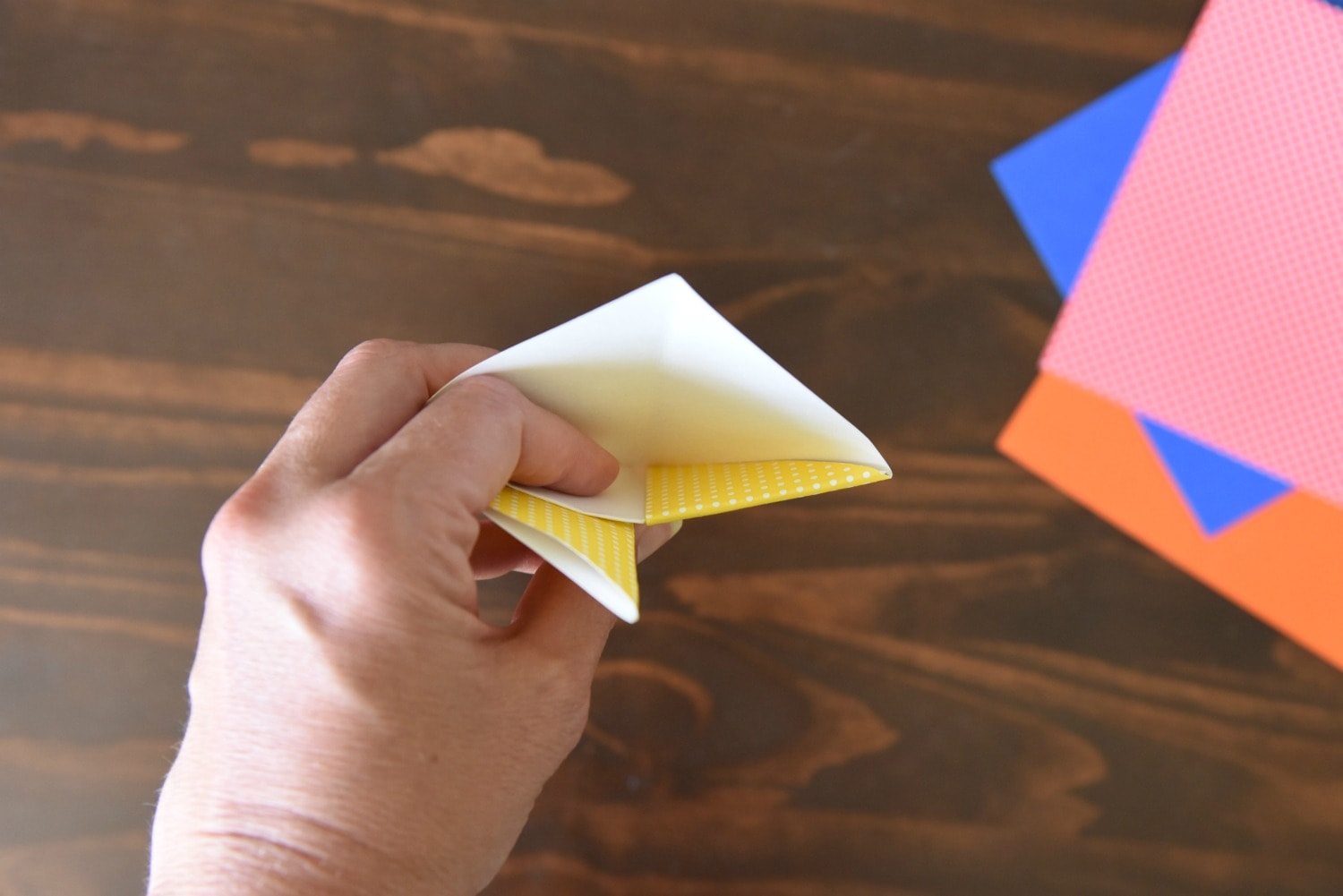 8. Press down flat and you have created your DIY corner bookmark!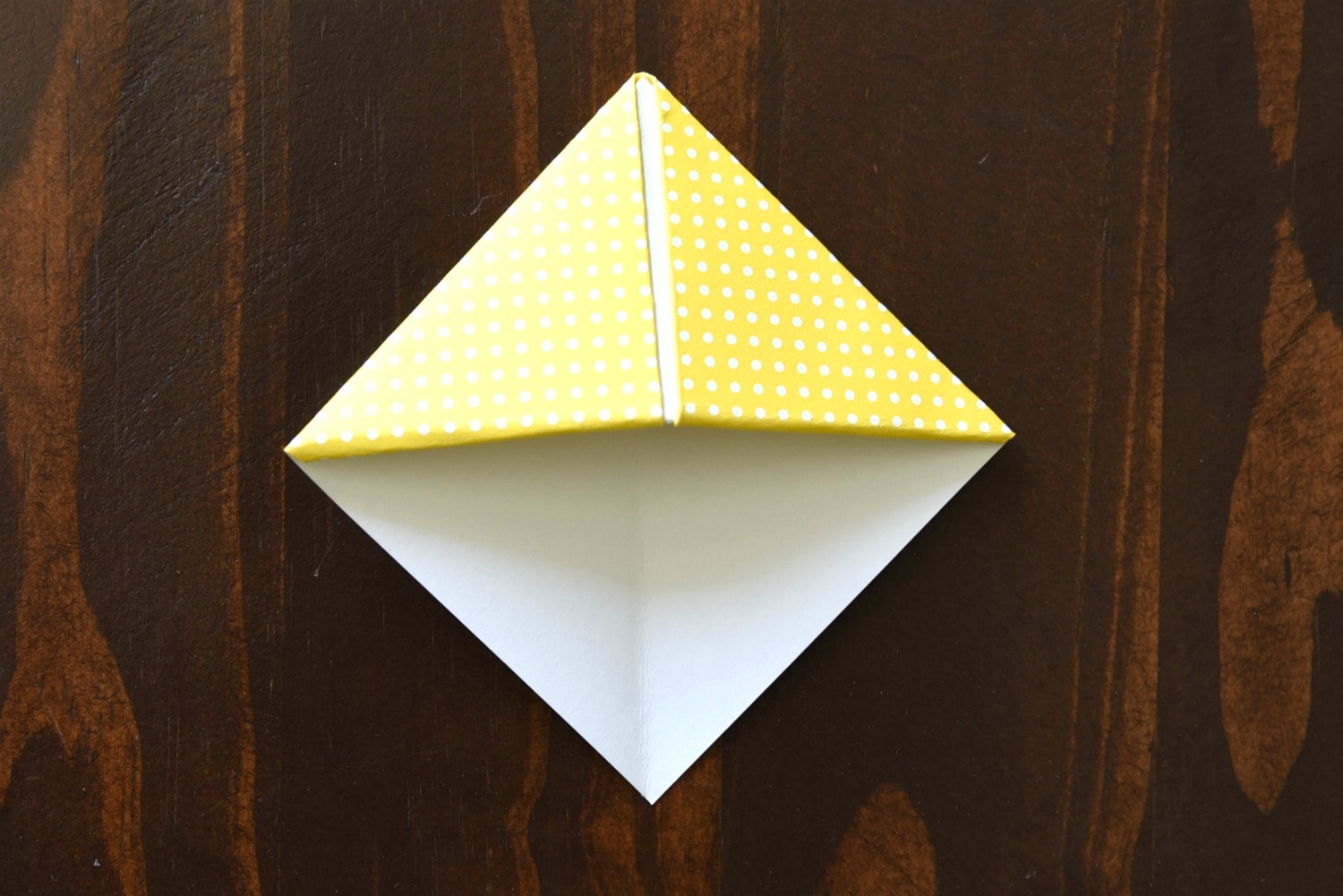 9. Next, print out our Greek God Bookmarks Printable on your printer and cut out each character and description.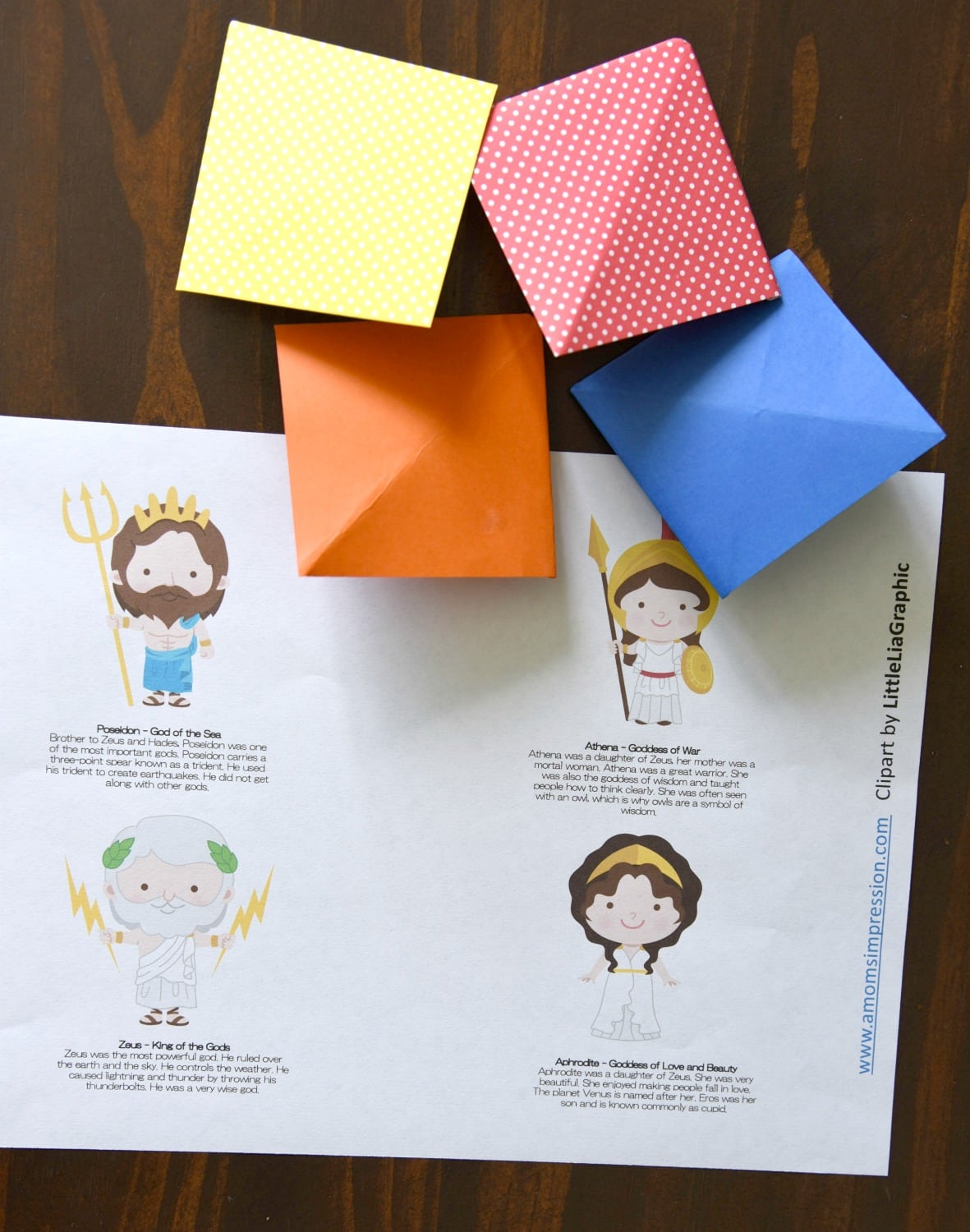 10. Glue each god on the front of your bookmark and his/her description on the back.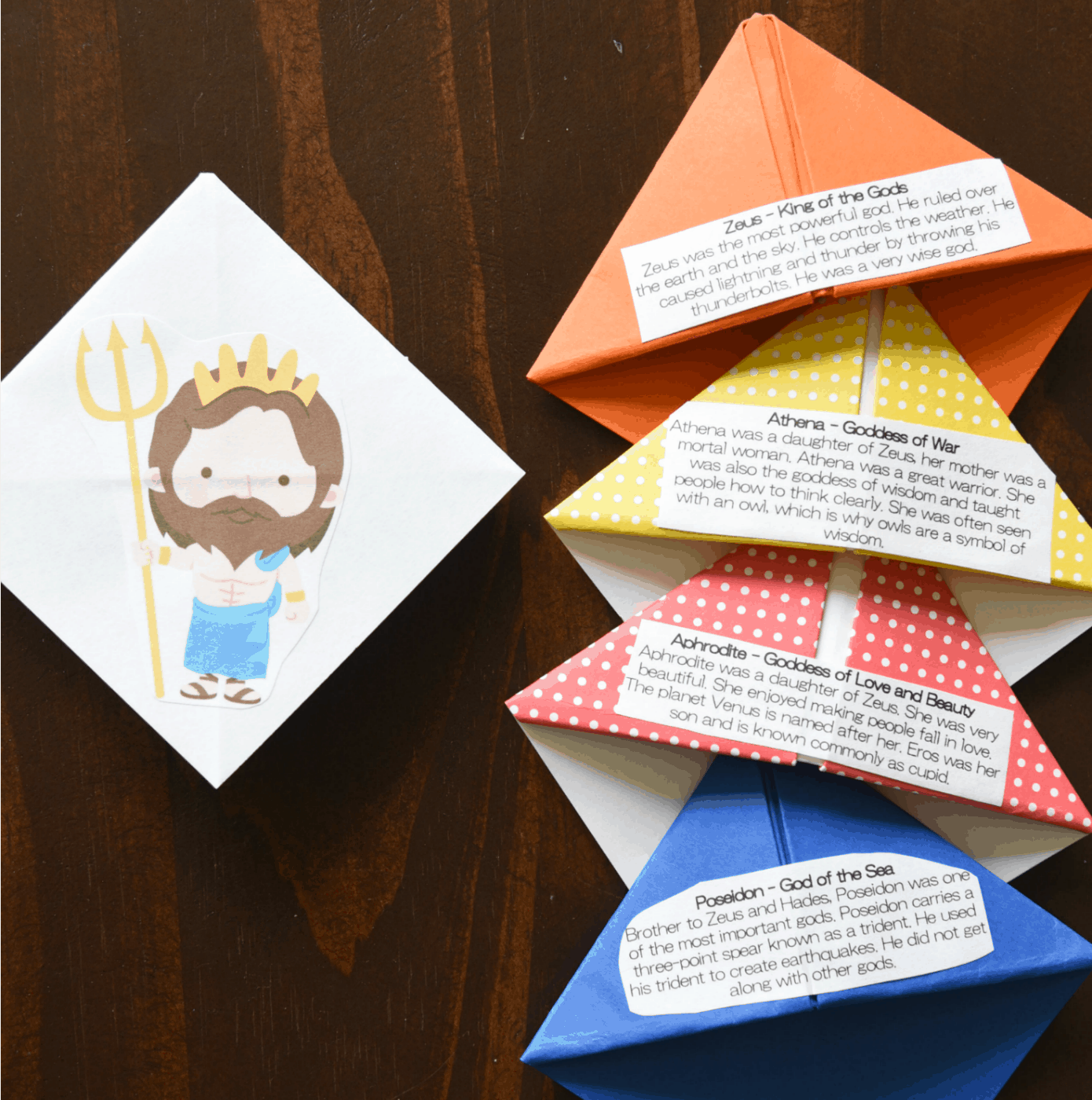 11. Slide your bookmark on the corner of the page you are reading to save your reading spot!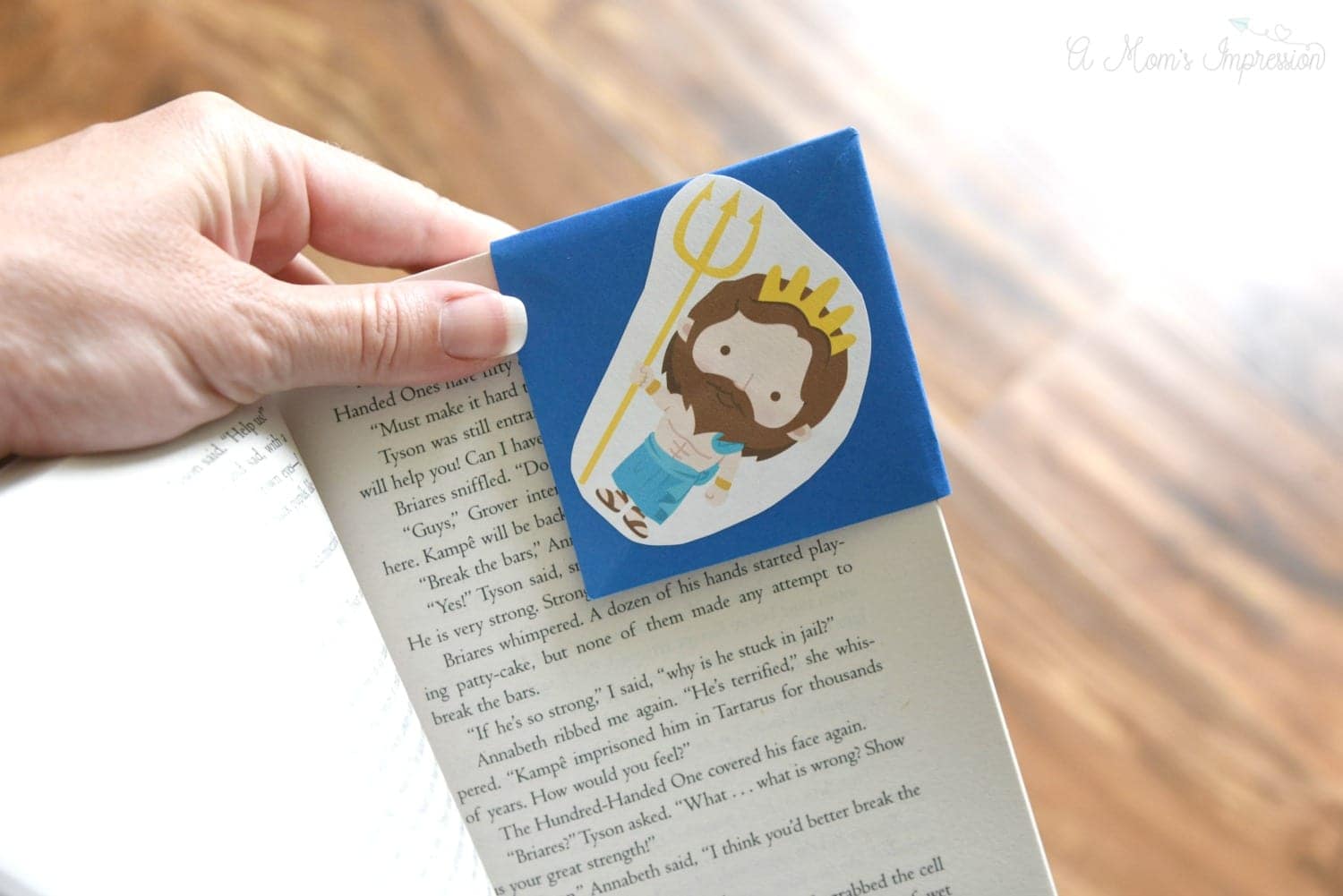 Enjoy!
Be sure to visit next month as we update our progress through the entire Percy Jackson and the Olympians box set!