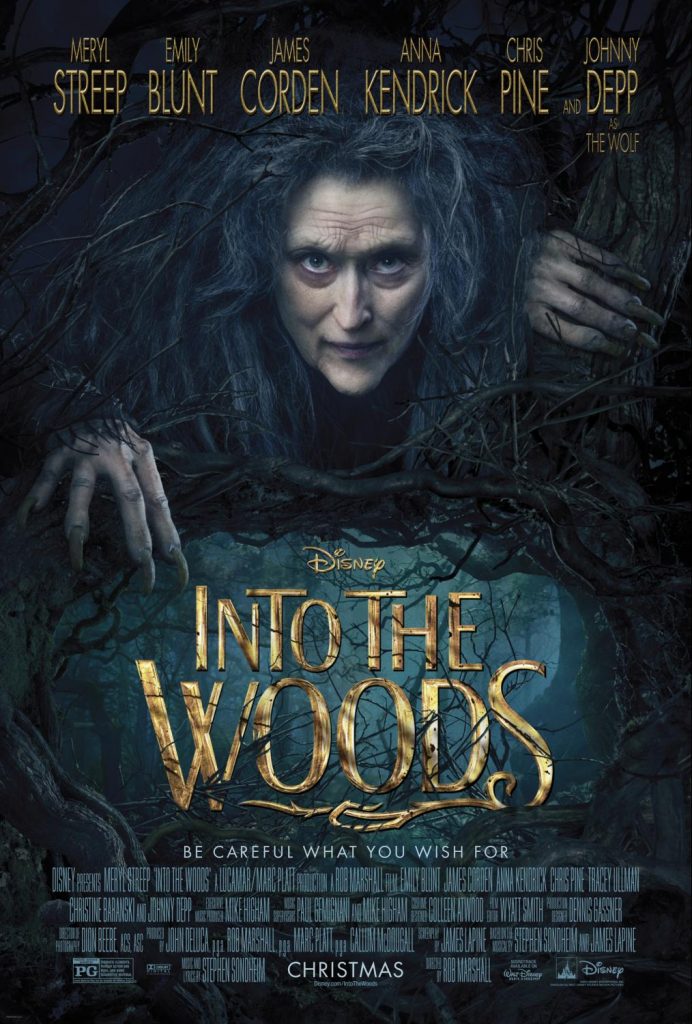 I couldn't wait to see Disney's adaptation of  Stephen Sondheim's musical Into the Woods ever since I heard that the movie was being made.  Little did I know that I would be sitting in the audience for the LA screening at the Samuel Goldwyn Theater in Beverly Hills which is the official "Academy" Theatre. What is even more amazing is that the screening was followed by a Q&A with actors Meryl Streep, Chris Pine, Anna Kendrick, Emily Blunt, James Corden, Christine Baranski, Tracey Ullman, director and producer Rob Marshall, writer James Lapine, producers Marc Platt and John DeLuca, costume designer Colleen Atwood and cinematographer Dion Beebe.
The story is a modern twist on several beloved Brothers Grimm fairy tales.  The story starts with a Baker and his Wife (James Corden and Emily Blunt) who wish to have a child but can not conceive.  They find out that they can't conceive because of a curse that the Witch (Meryl Streep) placed on the Baker's father.  The Witch tells them that should would be willing to remove the curse if they bring her four items from the woods, a cow as white as milk, a cape as red as blood, hair as yellow as corn, and a slipper as pure as gold.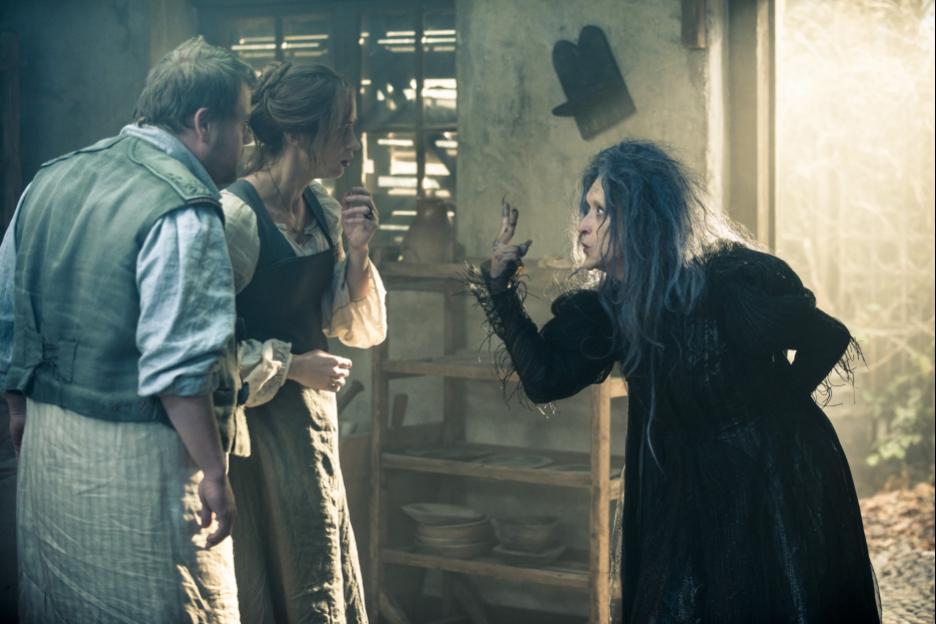 The Baker's quest take him and his wife into the woods where they meet several other characters such as Cinderella (Anna Kendrick), Little Red Riding Hood (Lilla Crawford), Jack and the Beanstalk (Daniel Huttlestone), and Rapunzel (MacKenzie Mauzy).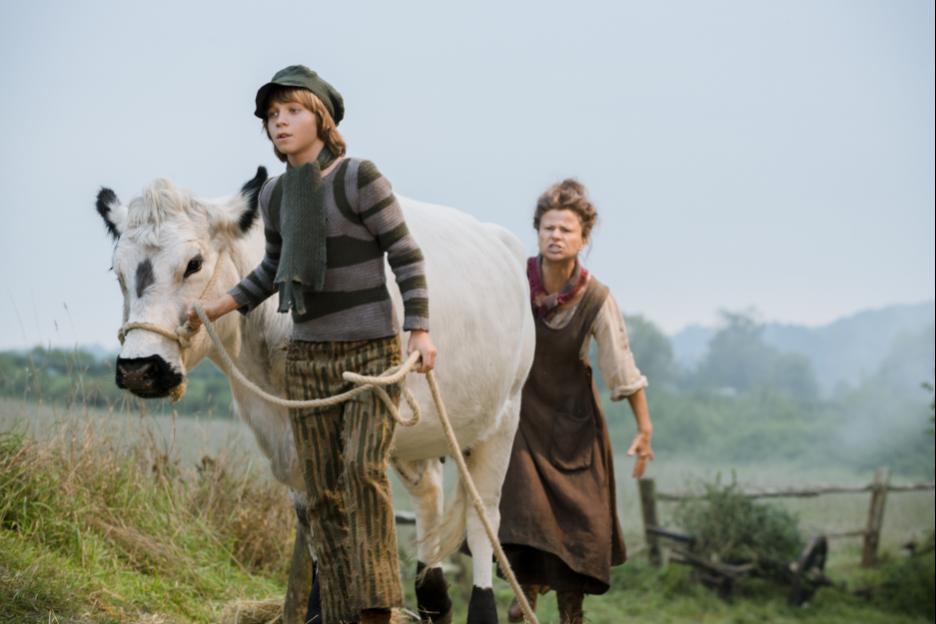 Jack trades the Baker his cow for a handful of "magical beans" and brings them back to his disapproving mother which sets off a chain of events that shapes the ending of the story.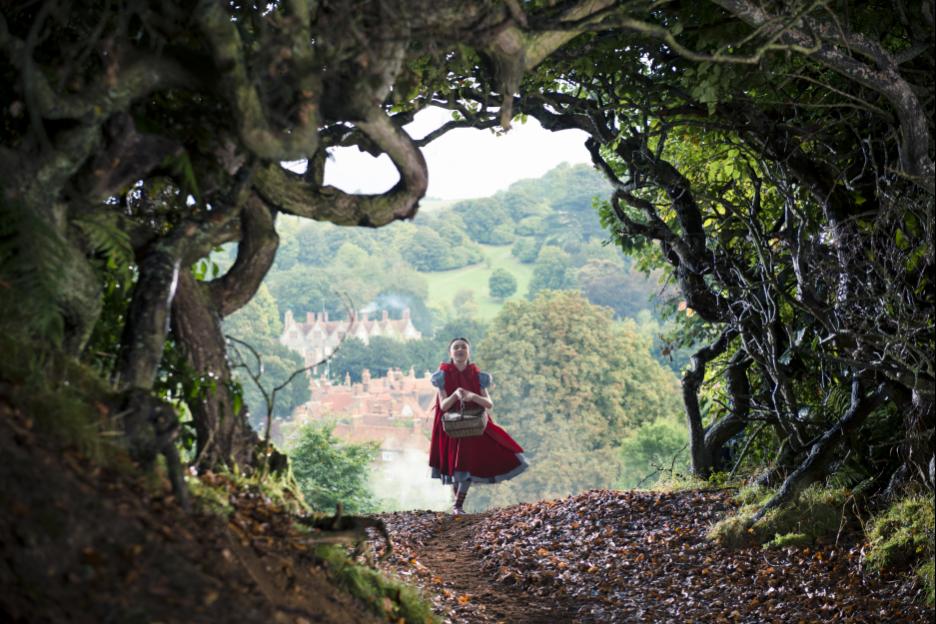 The Baker and his Wife try to procure all of the objects through interactions with the very talented cast.  The Baker's Wife is hilarious as she tries to obtain Cinderella's golden slipper several times.  Speaking of Cinderella, she was my favorite character in the show.  I love how this Cinderella isn't perfect and isn't sure whether to trust her instincts or not and has many doubts.  I love that it shows that everything may not be as perfect as "happily ever after" makes you believe.  Anna Kendrick is amazing in the role and her performance made me go running to iTunes to download some of her songs.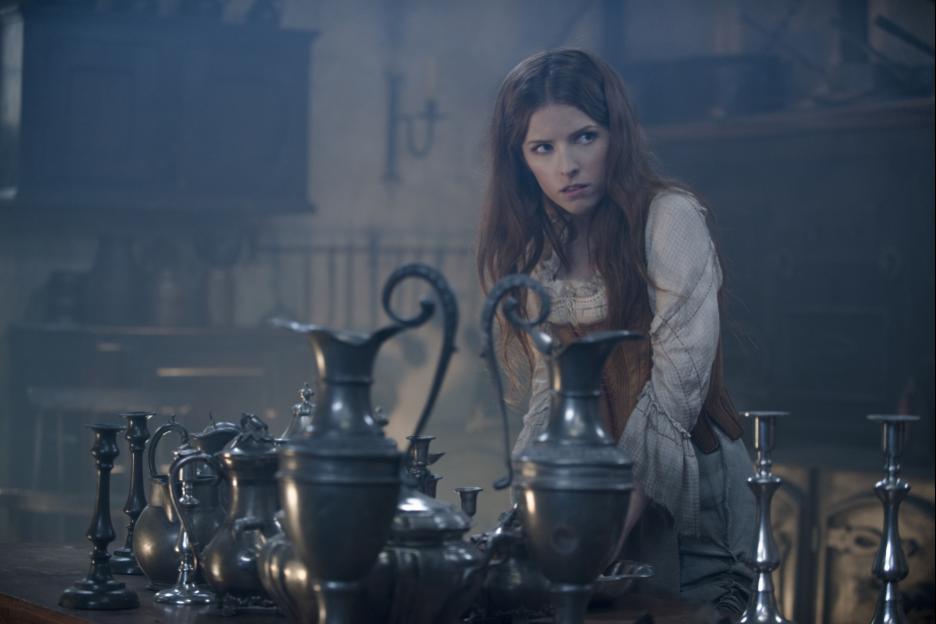 The biggest surprise of the movie was Chris Pine as Cinderella's Prince.  He was perfect in the role and his rendition of Agony had me in stitches.  He played the part very well.  My favorite line in the movie was when tells the Baker's Wife,  "I was raised to be charming, not sincere!"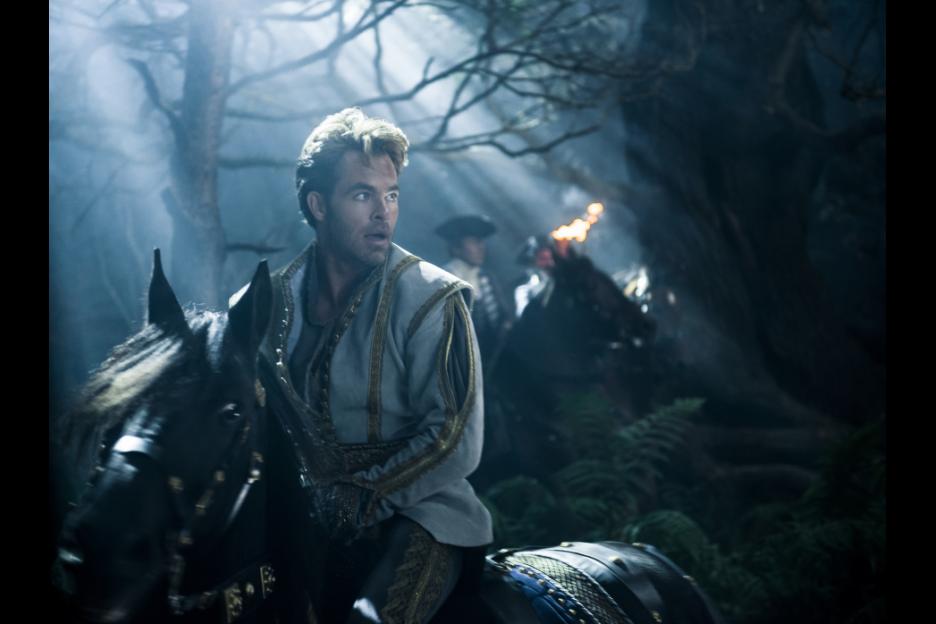 The film explores what happens when what you wish for actually comes true.  It is a little bit different than most Disney films, but that is one reason I resonated with it.  For every action there is a reaction and every choice has a consequence.  It is nice to see this being portrayed in a film that teens can see and relate to.  So many times we think the story ends with "happily ever after" when reality isn't as kind.  Meryl Streep is amazing as the Witch and Emily Blunt should win the Globe  for best supporting actress, both do an amazing jobs in their respective roles.  Overall, I was extremely impressed with the adaptation and I can't wait to see it again after it opens in theaters December 25th.
As I mentioned earlier, after the screening we attended a short Q&A session with the cast and crew. I will have full interviews posted this week and next week but I thought you might all enjoy some of the pictures.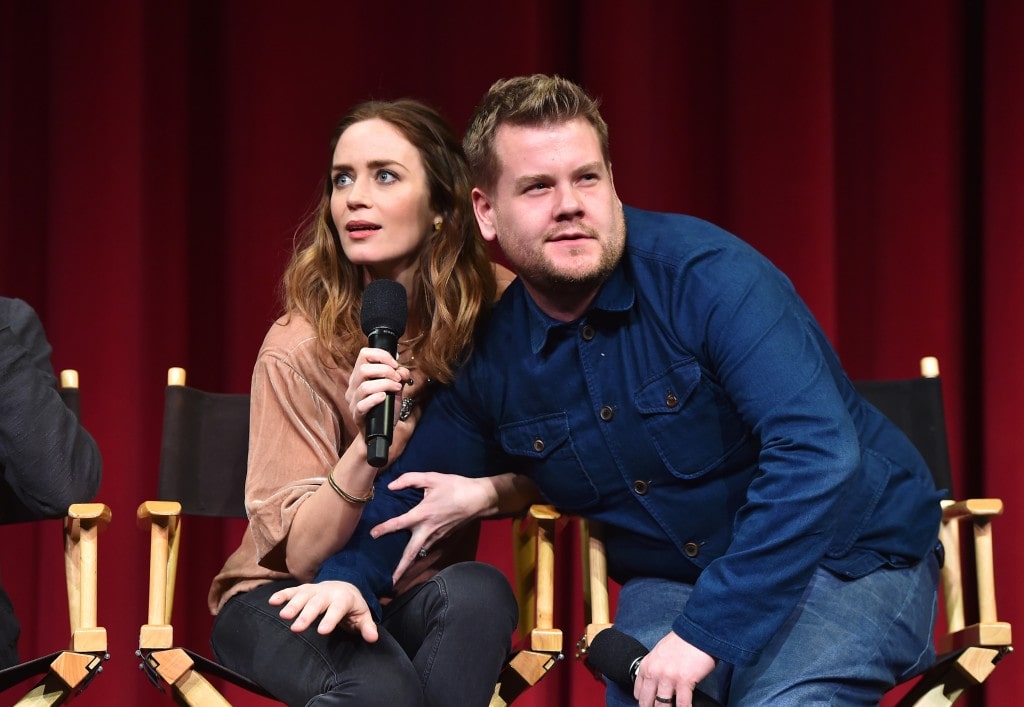 I was able to interview Meryl Streep, Tracey Ullman, Christine Baranski, Emily Blunt, James Corden, Anna Kendrick as well as director Rob Marshall and costume designer Colleen Atwood during my trip to LA.  I will be sharing these interviews with you over the next few weeks so be sure to return to catch those.
Into The Woods arrives in theaters Christmas Day!  Until then be sure to follow Into The Woods on their social channels:
Like INTO THE WOODS on Facebook: https://www.facebook.com/DisneyIntoTheWoods
Follow INTO THE WOODS on Twitter: @IntoTheWoods
Follow INTO THE WOODS on Tumblr: http://intothewoodsmovie.tumblr.com/
A huge thank you to Disney for flying me out to LA for the #IntoTheWoodsEvent.  All opinions are 100% mine.