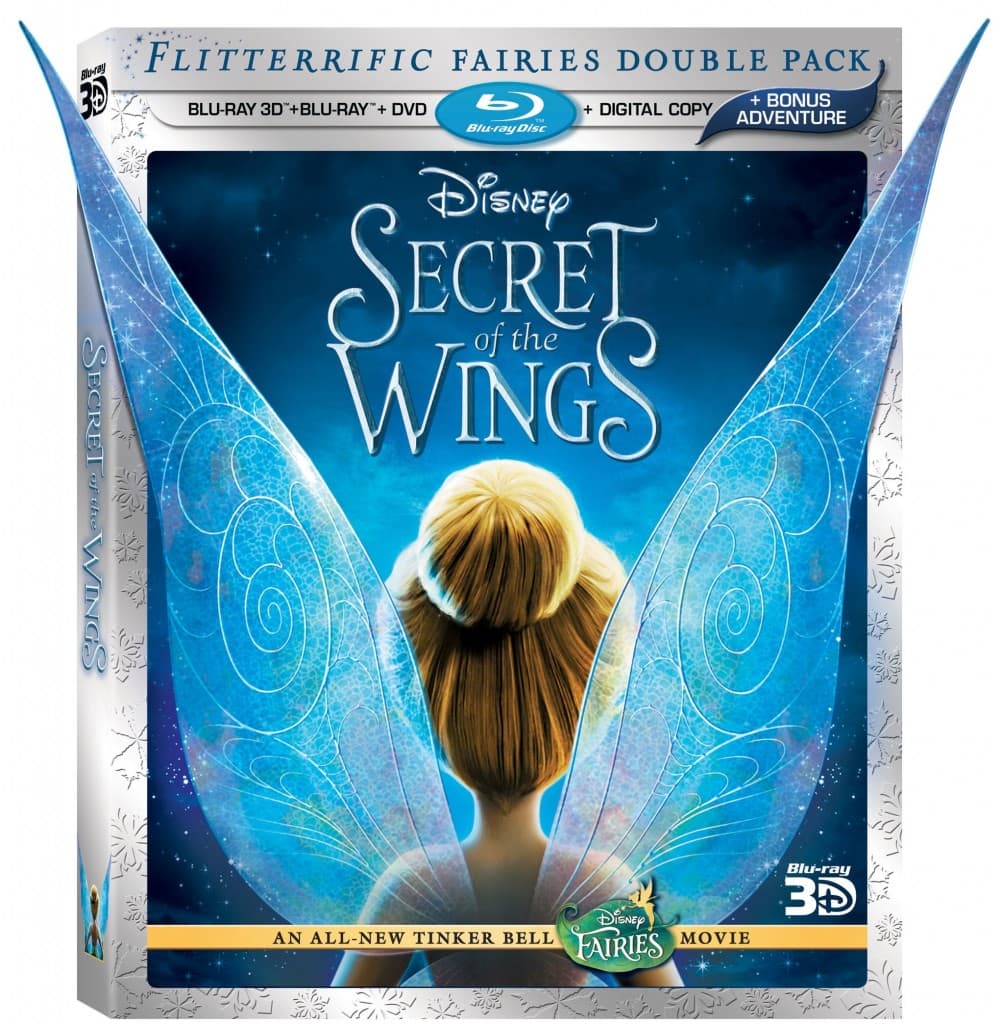 The newest Tinker Bell Movie has arrived!  Tink and her fairy friends are back in an all new adventure introducing a whole new fairy world set in a very cool place!
The Secret of the Wings is an adorable story about Tinker Bell and her sister Periwinkle.  Yes, I said her sister.  Periwinkle and Tinker Bell were born of the same laugh, but Periwinkle traveled to the Winter Woods where she grew up.  They find each other but are forbidden to be with each other because winter fairies need to be cold and Tink can not be cold or her wings will break.  Of course, they figure out a way and try to learn as much as they can about each other.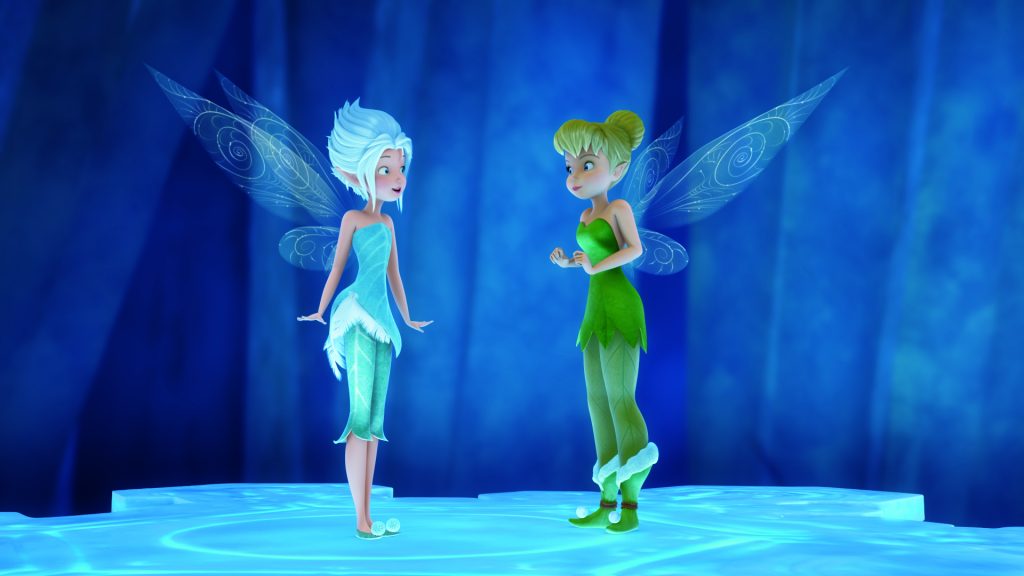 Unfortunately, they get caught by Lord Milori and Tink has to return to the forest.  I don't want to ruin the movie for you, so I will just tell you that an adventure ensues and Tink has to find a way to save the day!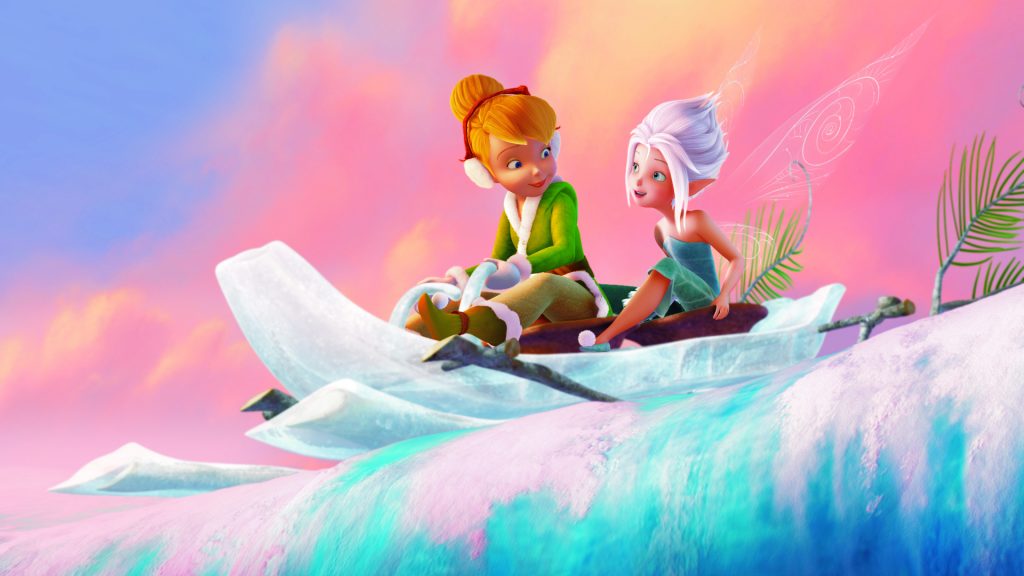 A magical fairy adventure for the whole family, "Secret of the Wings" features a spectacular voice cast including Academy Award®-Winner Anjelica Huston (TV's 'Smash'), Timothy Dalton (TV's 'Chuck', The Living Daylights), Lucy Liu (TV's 'Southland', Charlie's Angels), Raven-Symoné (TV's 'That's So Raven'), Megan Hilty (TV's 'Smash'), Pamela Adlon (TV's 'Californication'), Matt Lanter (TV's '90210'), Debby Ryan (TV's 'Jesse') and Mae Whitman (TV's 'Parenthood'), and introducing the sparkling new winter fairy, PERIWINKLE, voiced by Lucy Hale(TV's 'Pretty Little Liars').  A DisneyToon Studios production, the film is directed by Peggy Holmes, co-directed by Bobs Gannaway, and produced by Michael Wigert. John Lasseter serves as Executive Producer.
I loved the movie.  If you have a sister, this would be a fun movie to watch together.  There is a special bond between sisters that the movie captures in a sweet way.  I love the new winter world and the addition of the winter fairies.  I watched it in 3D and the images were captivating and beautiful.  The 3D added to the movie instead of being distracting.  It was almost like I was a part of the fairy world.
Be sure to visit the  Disney Fairies on Facebook to learn more as well as on twitter using the hashtag #DisneyFairies
Disney's Secret of the Wings will be available on Blu-ray 3D, Blu-ray & DVD Combo Pack, DVD, and HD Digital October 23.
Do you have a little one who would love to throw a fairy Halloween viewing party?  Check out these instructions on how to make a Tinker Bell lantern out of a pumpkin and easy homemade fairy wings as well as a recipe for the yummiest fairy friendly party cakes!
This product review was made possible by Disney and  Click Communications.  I was not compensated for this review other than a product sample provided by the company or PR firm. All opinions are 100% mine.