At "Prom", every couple has a story and no two are exactly alike. For Nova Prescott (Aimee Teegarden), it's a classic tale of opposites attracting when she finds herself drawn to the guy (Thomas McDonell) who gets in the way of her perfect prom. Share the laughter and the drama as secrets are brought to light, seemingly steady relationships unravel and new romance catches fire. Get ready for this hilariously heartfelt date with destiny featuring a hot ensemble cast of rising young stars and cool bonus features. There are hundreds of nights in high school, but there's only one Prom!

Follow the delightfully-fun—and often hilarious—journey of a group of young teenagers as they navigate through the most memorable and also difficult times of their lives in the original film PROM.  This enchanting coming-of-age story is the perfect family-friendly film that captures all the anticipation, excitement, drama, and humor that accompany every young person's journey through high school.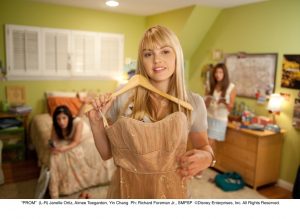 If you are looking for a family-friendly movie that the whole family will enjoy?  We recently watched Disney's PROM that came out on DVD at the end of August.  I was instantly transported back to my high school days with all the different cliques at school.  Prom was the occasion where everyone got together to celebrate the end of our high school days.  This is the essence of the movie.  I love how they showed several perspectives.  I could find myself in some of the characters. While it was a little predictable in parts, it was still an adorable coming of age movie that was both exciting and fun to watch.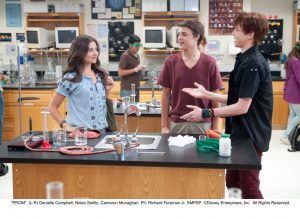 Release Formats:                   Blu-ray, DVD, Movie Download & On-Demand
Suggested Retail Price:
2-Disc Blu-ray Combo Pack

 = $39.99 U.S./$46.99 Canada

HD Movie Download

 = $39.99 U.S./$46.99 Canada

1-Disc DVD

 = $29.99 U.S./$35.99 Canada

SD MovieDownload

 = $29.99 U.S./$35.99 Canada
On-Demand = For additional information and pricing, please check with your preferred digital retailer. Bonus features are not offered with On-Demand.
Feature Run Time:                   104 minutes
Rated:                                      USA: PG (mild language and a brief fight) / Canada: PG (mature theme) / Quebec: G
                                                *bonus material is not rated
This product review was made possible by Disney and Click Communications.  I was not compensated for this review other than a product sample. All opinions are 100% mine.