When I found out I was having a little girl one of the very first things I thought about was dolls.  I would be able to play dolls with my little girl.  Don't get me wrong, I loved playing Transformers and trucks with my son, but I longed to have a little girl to play house with. Caroline is just getting to the age where she loves dolls.  She has her favorites and one of them is her Disney Princess & Me Rapunzel doll.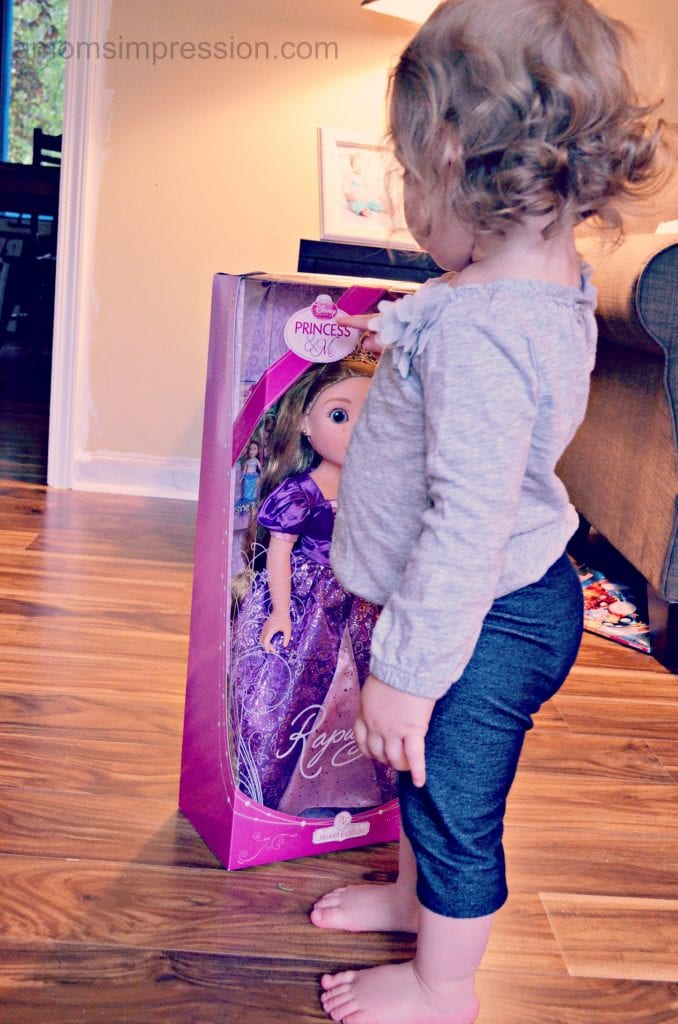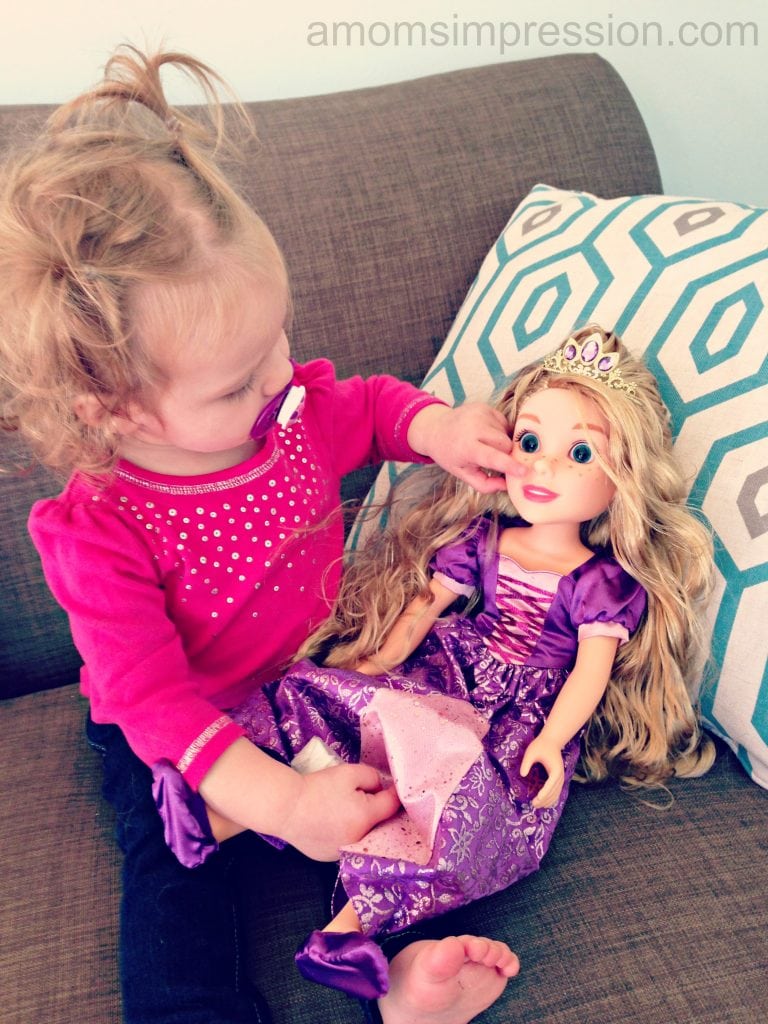 This amazing 18 inch doll comes with her own signature ball gown and satin slippers as well as her special crown.  She has that Disney Magic with her sparkling eyes and beautiful long hair.  The attention to detail is amazing, she even has freckles.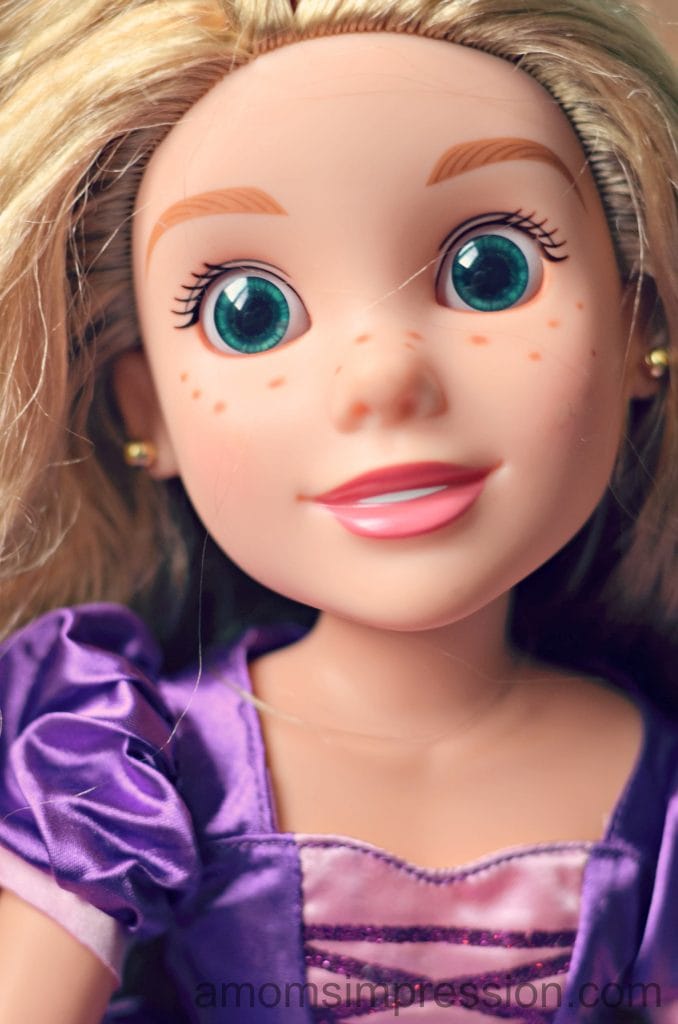 I was a little concerned about her long silky hair.  It came out of the box looking beautiful, but I wasn't sure how long it might stay that way.  Caroline is a little younger than most girls who would be playing with the doll, so she can be a little rough with the hair.  Here is what it looks like about a month after we took it out of the box: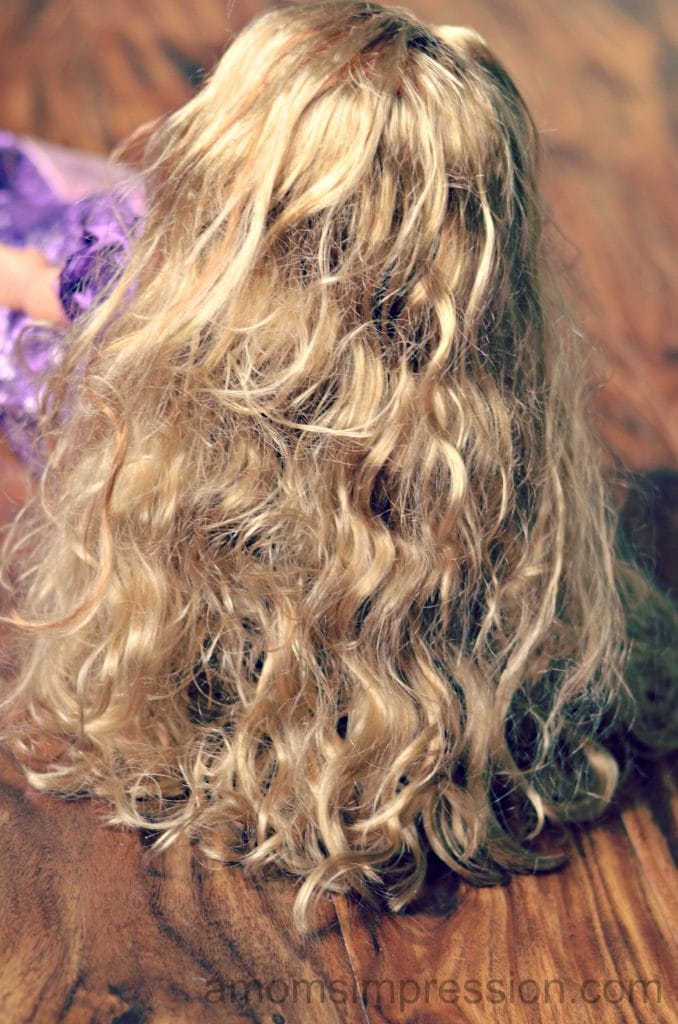 It is a little bit frizzier, but overall it has held up very well.  I love how realistic the hair is.  It even has lowlights to make it look real.  I have been practicing how to braid hair on her since Caroline's is a little too short yet and she doesn't have the stamina to sit long enough to let mommy practice.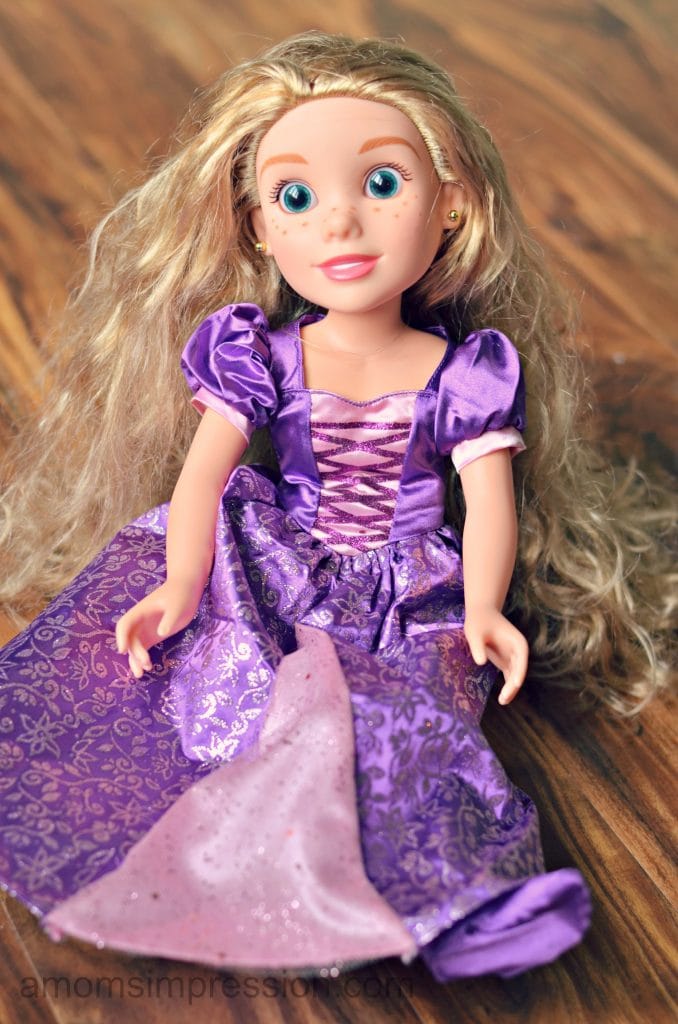 Each product in the line is thoughtfully designed with the highest quality materials to give your princess a playing experience she will remember forever:
·       Silky hair that feels real – hair made of Kanekalon; the highest quality of silky hair

·       Eyes that sparkle – Macor eyes features multiple layers of color to give them depth and realistic shine (i.e Cinderella's eyes are made up of 4 different shades of blue)

·       Mark of trust – a Princess & Me "trust mark" can be found on every item in the line that ensures quality and authenticity

·       Graceful posing – each doll has 6 points of articulation that allows for more flexibility and posability

·       Prefect smiles – each princess' face is uniquely sculpted and meticulously finished to create a soft, porcelain effect

·       Crowing glory – each princess has her own signature tiara with a high-gloss metallic finish and adorned with rhinestones in their signature colors
Caroline and I have loved playing with Rapunzel. There are clothing options for her that I am sure we will explore when she gets a little older.  I am very excited for this stage of my daughter's life.  Bring on the dolls!
The Disney Princess & Me collection includes your child's favorite princesses and can be purchased at Target and Target.com.  I think any young girl would love this for the holidays!
Win It
Disney wants you to have your own Disney Princess & Me doll!  One (1) lucky winner will win their choice of doll from the collection!