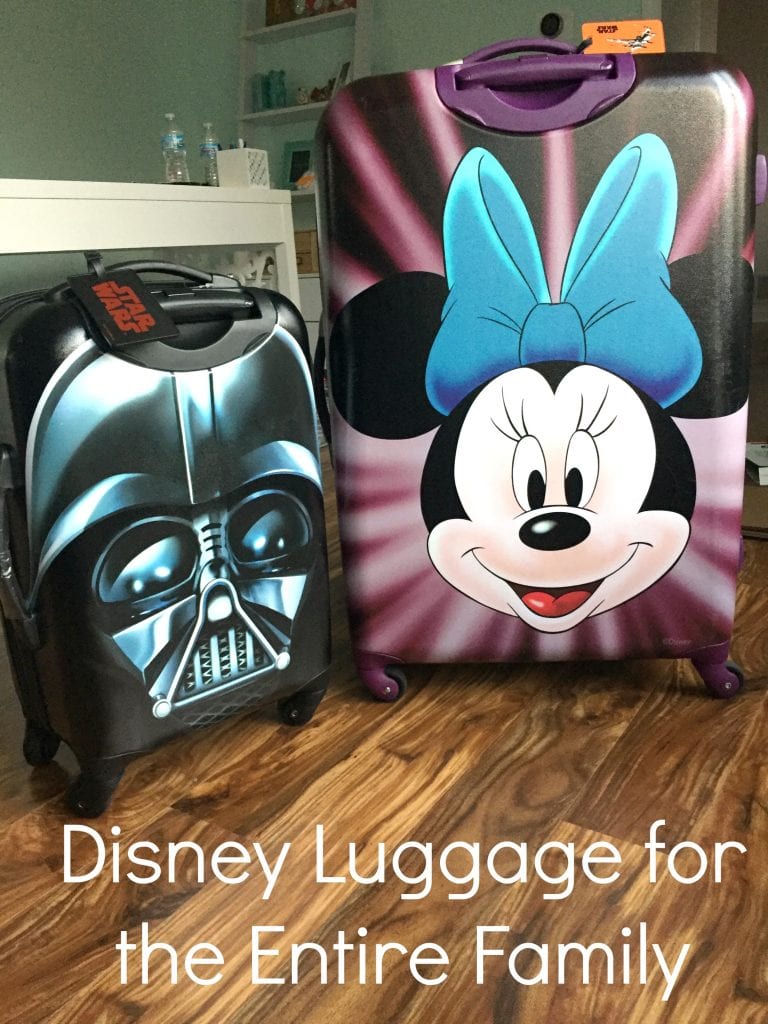 My trip was amazing last month as I traveled to the Zootopia Press Event in Orlando.  In case you haven't figured it out yet, I am a bit Disney obsessed.  I love everything about Disney and now I have found one more way to show that off!  If you were following along on my adventures you saw that I was sporting some amazing new luggage from American Tourister.  I love my Minnie suitcase and I am very excited that there is Disney Luggage for the Entire Family available that is both stylish and magical!
My daughter and I are sharing Minnie Mouse.  She is our Disney icon and as soon as we laid our eyes on this beautiful piece of luggage we knew we had to have it.  She comes in 2 different sizes, 21″ and 28″.  We have the larger size and I can tell you that it can fit both my daughter's and I's clothing for an entire week in it.  It is huge!  The hard shell protects what we have inside so there is no fear of things getting broken.  The wheels glide so easily in the airport making it very easy to maneuver.  If you prefer a softer suitcase check out the Classic Minnie.

I had a hard time choosing between these two Minnie st
yles.  I have decided that I am going to purchase this one as well.  There will come a day when my daughter and I will need separate suitcases so this will be my backup for when that time comes!

MY LATEST VIDEOS
As far as the boys in family goes, its all about Star Wars!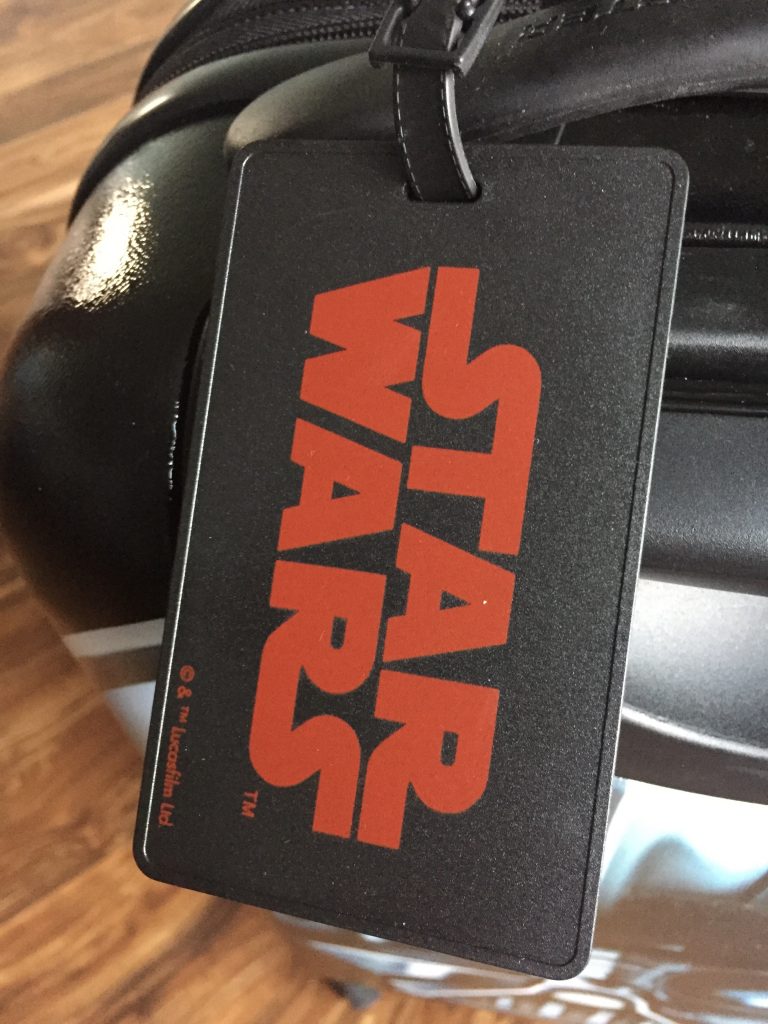 When my little guy saw Darth Vader, it was all over!  This one will give you a lot of attention in the airport.  Everyone will come up to you and ask about your suitcase.   Here is what this little guy looks like in the inside: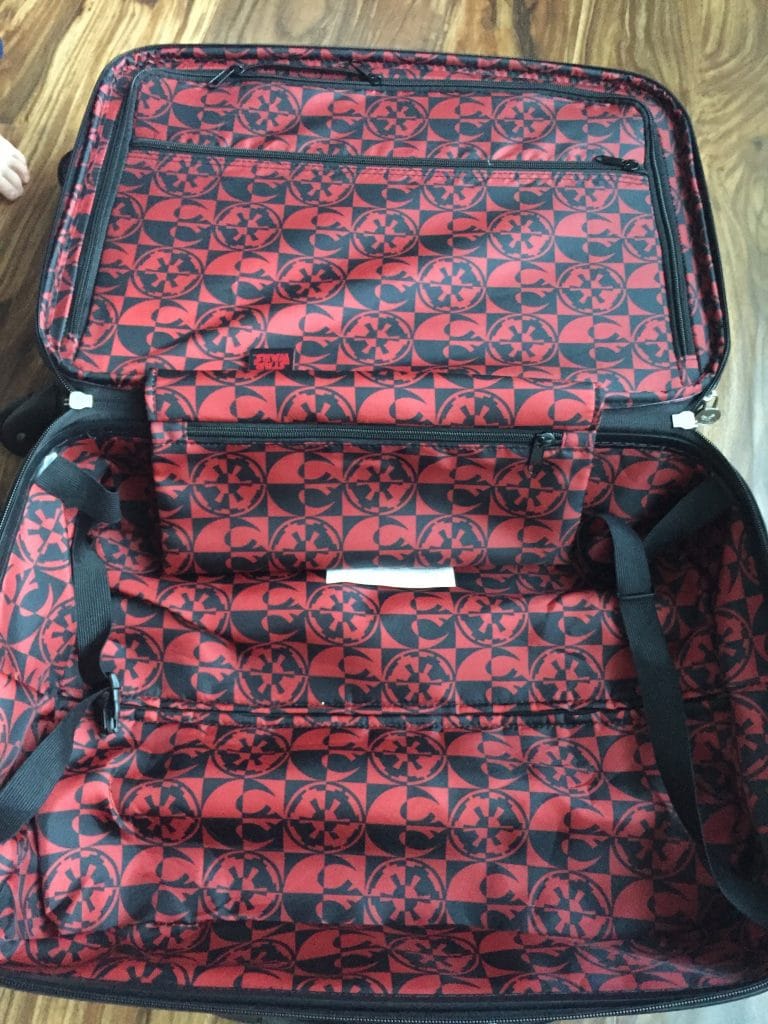 I love how the inside matches the outside.  So many times your luggage looks great on the outside and then you open it up and it is Plain Jane inside. This carry on easily held a weeks worth of clothes for my 7 year old son.  The zippered pocket divides the suitcase in half and is perfect for when my kids spend the night at their grandparents house, they each get a side.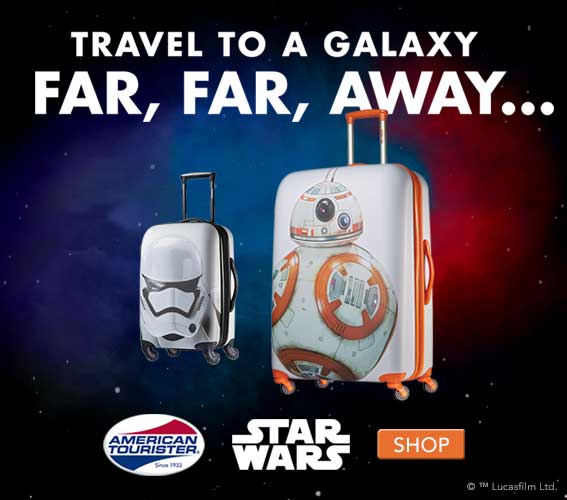 American Tourister has many different Star Wars characters from R2D2 to our newest favorite droid BB-8!   There are favorites from both sides of the force just waiting for you to take them on an adventure!
You can plan for your next adventure with your favorite characters.  Be sure to visit American Tourister to see everything they have to offer.   They just released a Marvel collection that you have to see to believe!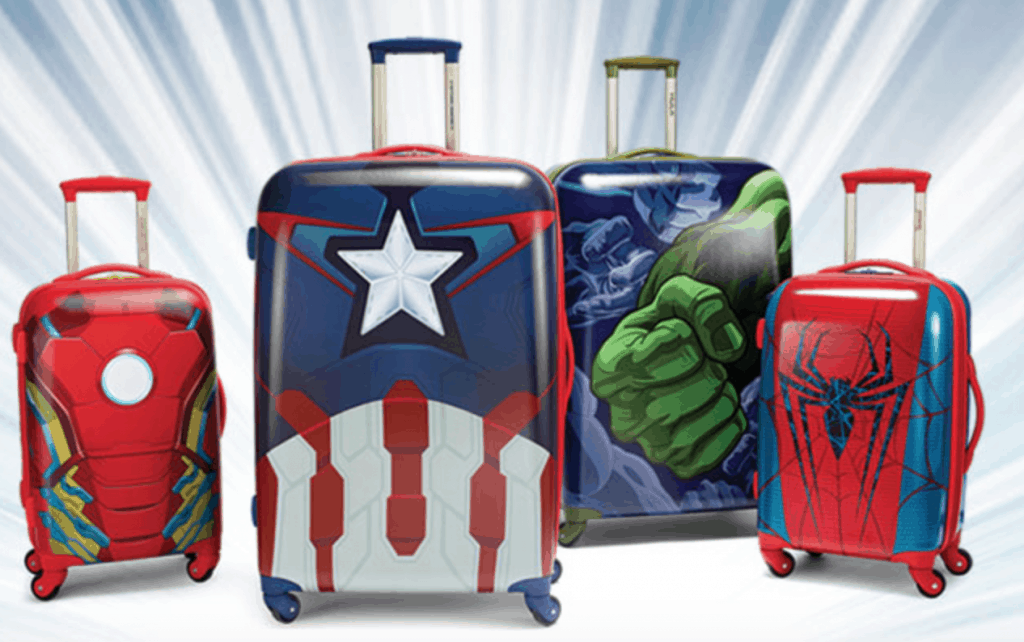 Go out and travel the world with a little bit of Disney Magic by your side!
A huge thank you to American Tourister for providing my family with some luggage.  All opinions are 100% mine.  This post contains affiliate links, thank you for supporting us!