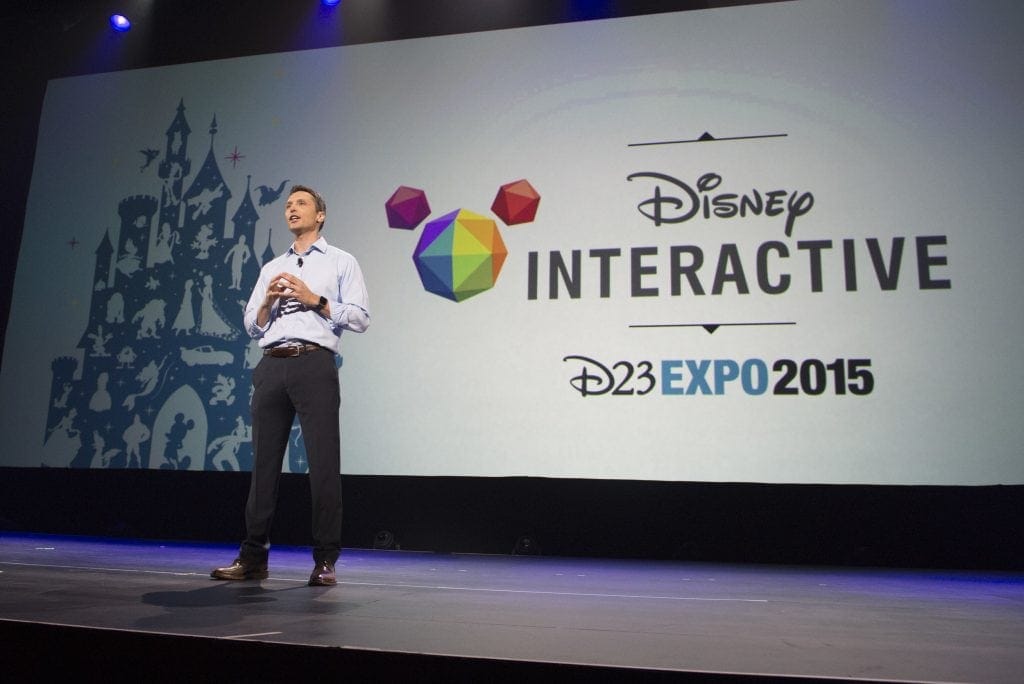 We all know a gamer.  It may be our spouse, child, or even us.  Disney has something for everyone when it comes to Interactive gaming.  There are new friends in Infinity, a new land in Kingdom Hearts and a game that has won more awards than any other new release.  Its going to be a great year in gaming!  Here is a little bit of what I learned about Disney Interactive gaming at the D23 Expo!
Kingdom Hearts 3
If you are a gamer you probably already are familiar with Kingdom Hearts 3. It is a Disney interactive game that allows the player to be immersed in different Disney worlds. When they made the announcement of the release of Kingdom Hearts 3 they told us that All the Keyblades are going to have special transformations and they will all be different. At the D23 Expo they made a huge announcement.
The big announcement from Kingdom Hearts 3 is that they will be featuring a Big Hero 6 world. They just also revealed at E3 that they are going to have a Tangled world featured. Friendship is important to both Big Hero 6 as well as Kingdom Hearts 3!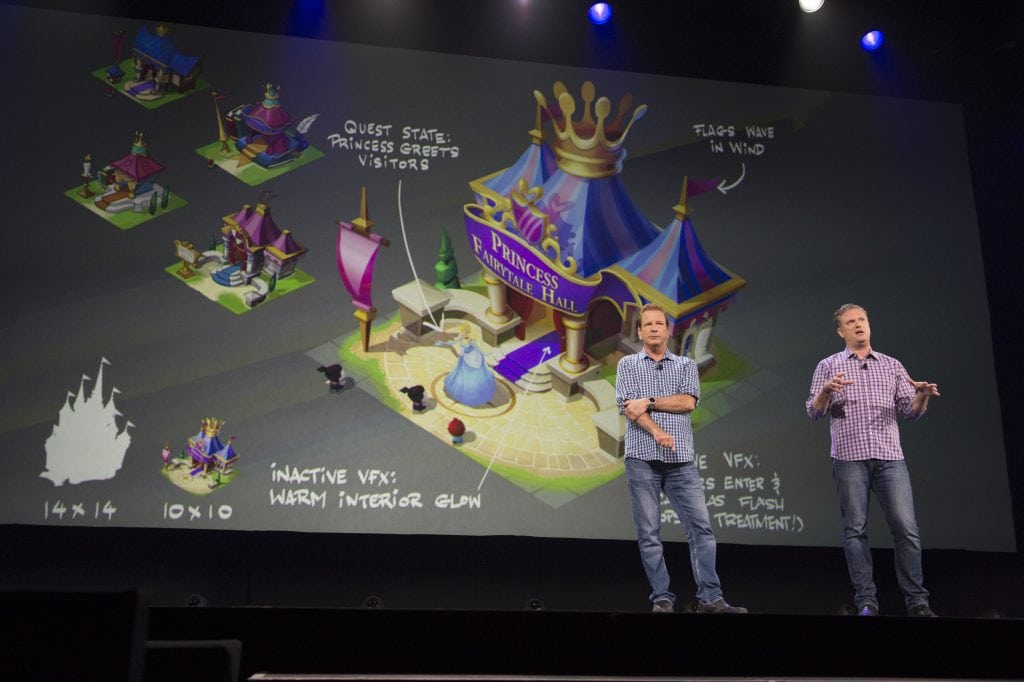 Mobile Gaming
There are many new mobile games coming available from Disney Interactive as well. There is something for everyone. The newest mobile game coming out is Disney's Magic Kingdoms. Magic Kingdoms brings the fun of Disney Parks to everyone! Some attractions that are being featured are; California Screamin, the Castle, Space Mountain, and Toon Town.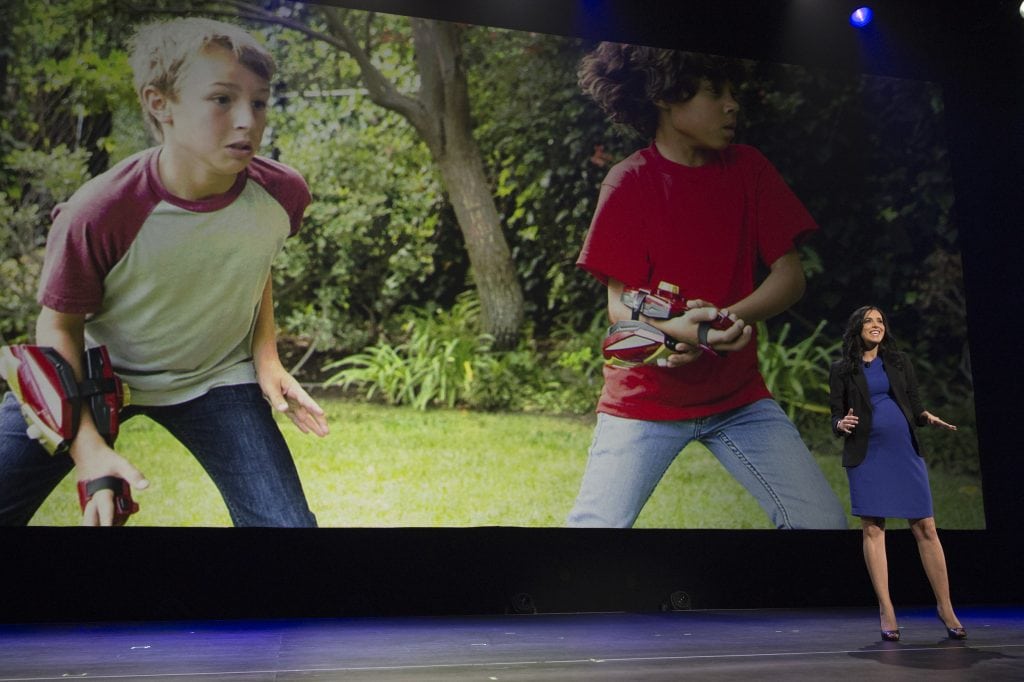 PlayMation: Interactive Marvel, and Star Wars toys. Frozen comes out in 2 years.  We got an in-depth look at the new gaming system and I wrote about it here.  Be sure to check it out.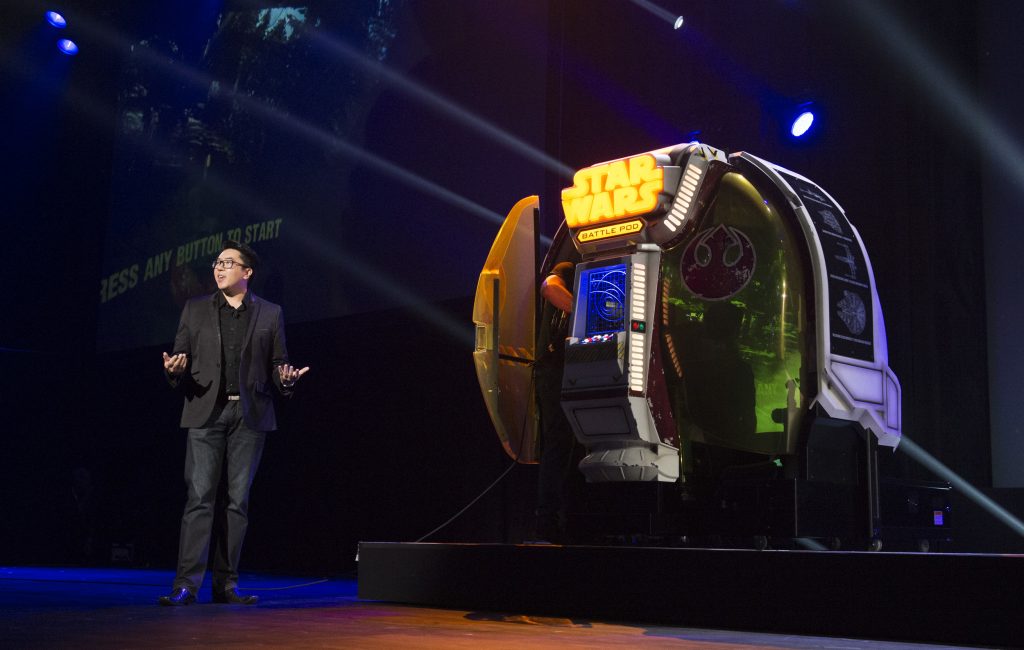 Star Wars Battle Pod
The arcade game. They unveiled the new Star Wars Battle Pod Premium Edition.   There is a 180 dome screen in it, surrounding you.   There are 2 versions the rebels version and a Darth Vader one. There are hydrological seat lifters that really make you feel like you are battling the republic.  You can find these in arcades around the country.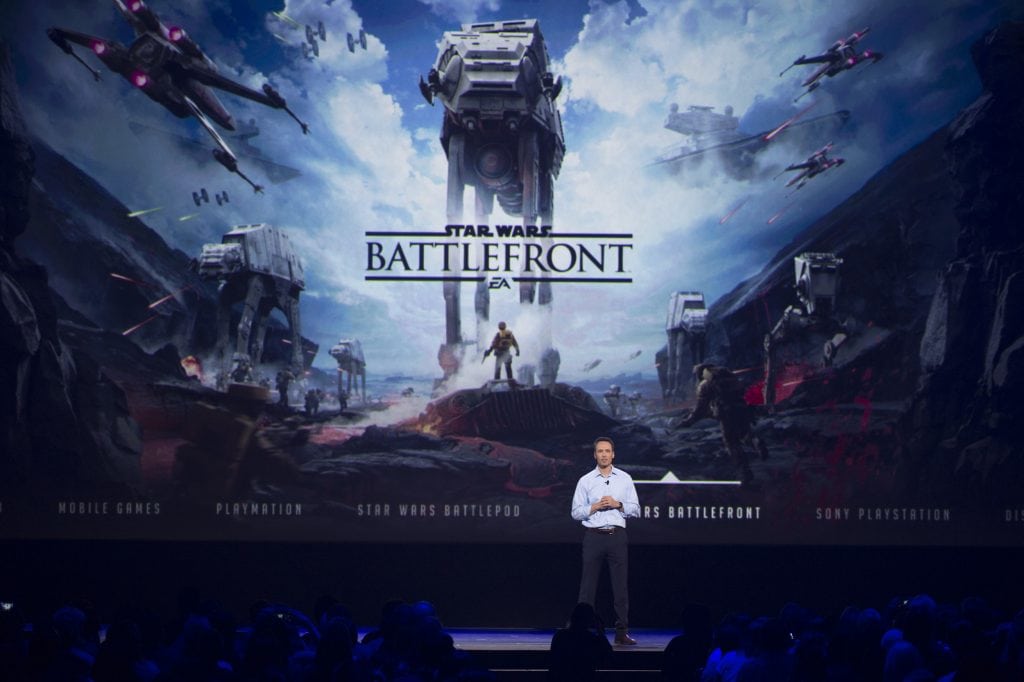 Star Wars Battlefront
EA is partnering with Disney for this amazing Star Wars experience. It has already won a bunch of awards. Knowing that its carries the Star Wars name, you know its going to be good.  It comes out this November, just in time for Christmas shopping.
If you purchase Star Wars Battlefront you will get the Battle of Jakku for free in December!
Playstation Darth Vader Edition
There is a exclusive Infinity 3.0 bundled with this limited release of the Darth Vader edition with have 4 Star Wars Classics as well as the new Infinity 3.0 games, Star Wars Battlefront Premium edition. Launch November 17th.  Pre-orders begin soon.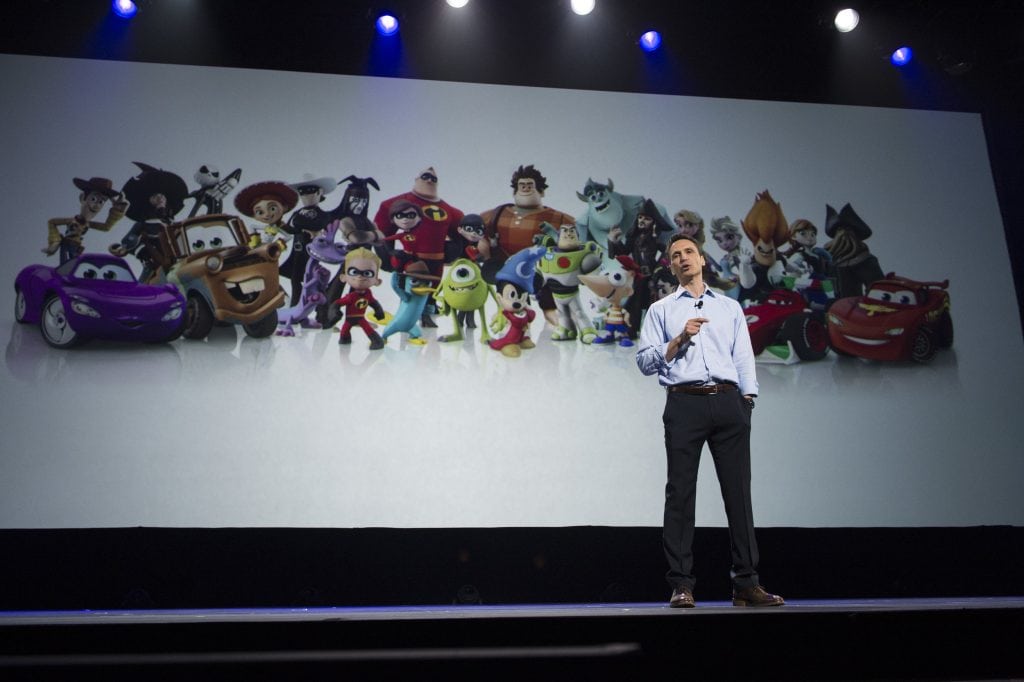 Infinity 3.0
Infinity 3.0 releases August 30th!  Your favorite Marvel, Star Wars,  and Disney characters are now apart of the game in a big way.  Now you can introduce Yoda to your play sets and watch him in your Infinity land. Infinity 3.0 also introduces the characters from Inside Out and our new friend Spot from The Good Dinosaur!  There is so much new in store with the 3.0 release.
I am so excited for all the new products and games coming out over the next year.  Disney sure knows how to get their game on!
A huge thank you to Disney for flying me out to LA for the D23Expo.  All opinions are 100% mine.