Do you remember those fun short Disney cartoons that just had lovely music to accompany them?  I remember watching them when I was a kid.  They used to play them before major Disney Animation productions in theaters. I vividly remember the "Whose afraid of the Big Bad Wolf?" song in the Three Little Pigs.  It was an amazing experience to be able to sit in the audience at the D23 Expo during the the world premiere of Disney in Concert: A Silly Symphony Celebration.
The Disney in Concert: A Silly Symphony Celebration was a live concert performance featuring a 32-piece orchestra celebrating the Silly Symphony animated short films and their accompanying music, hosted by film historian Leonard Maltin. They played the animated short while playing the accompanying music… it was an amazing experience!
Here is a little video to spark your memory of the Silly Symphonies:
The music was performed as it would have been recorded during the good old days just like back in the 1920s and '30s at the Disney Studios on Hyperion Avenue.  The concert features classics such as the Three Little Pigs, The Old Mill and many others.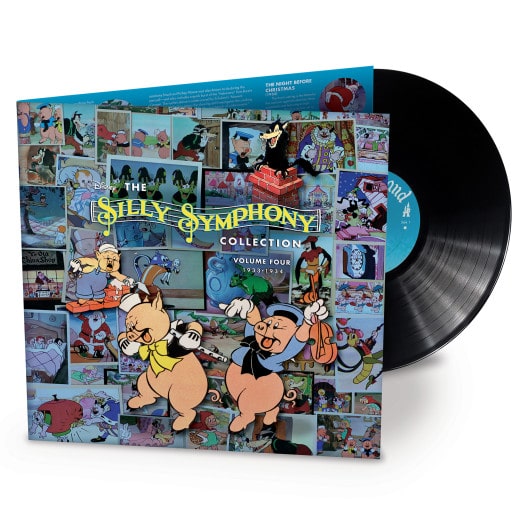 The Silly Symphony Collection box set, featuring the complete restored soundtracks from all 75 Silly Symphony shorts from 1929–1939, with over eight hours of music on 16 vinyl LPs.  The LP's include music from "The Skeleton Dance" by Carl Stalling, "Three Little Pigs" by Frank Churchill, and Donald Duck's debut "The Wise Little Hen" by Leigh Harline among others.
You can pre-order this set by visiting www.disneymusicemporium.com!
For more information on The Silly Symphony Collection and Disney in Concert: A Silly Symphony Celebration, please visit: http://waltdisneyrecords.com/d23expo/sillysymphonies.html
A huge thank you to Disney for flying me out to the expo and providing my hotel accommodations. All opinions are 100% mine.