I am a member of the Collective Bias®  Social Fabric® Community.  This shop has been compensated as part of a social shopper amplification for Collective Bias and its advertiser. #FROZENFun, #collectivebias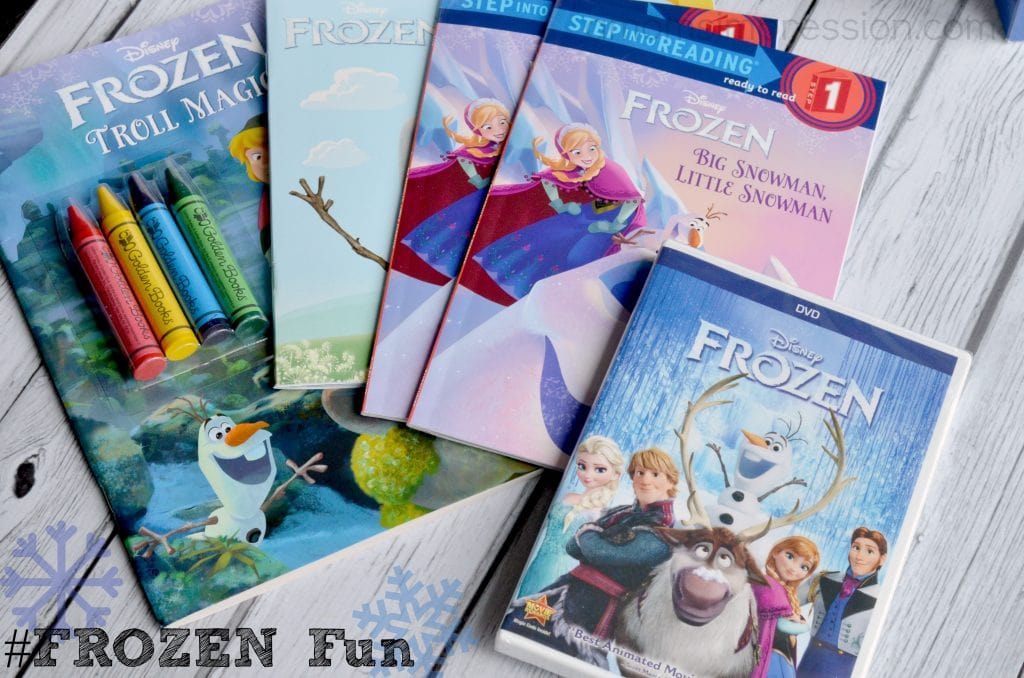 In case you haven't heard, FROZEN is now out on DVD and Blu-ray!  My kids at school know about my love for the movie and have been reminding me for the past month that is was being released on the 18th.  So of course, this past Tuesday we headed to our local Walmart to pick up a copy.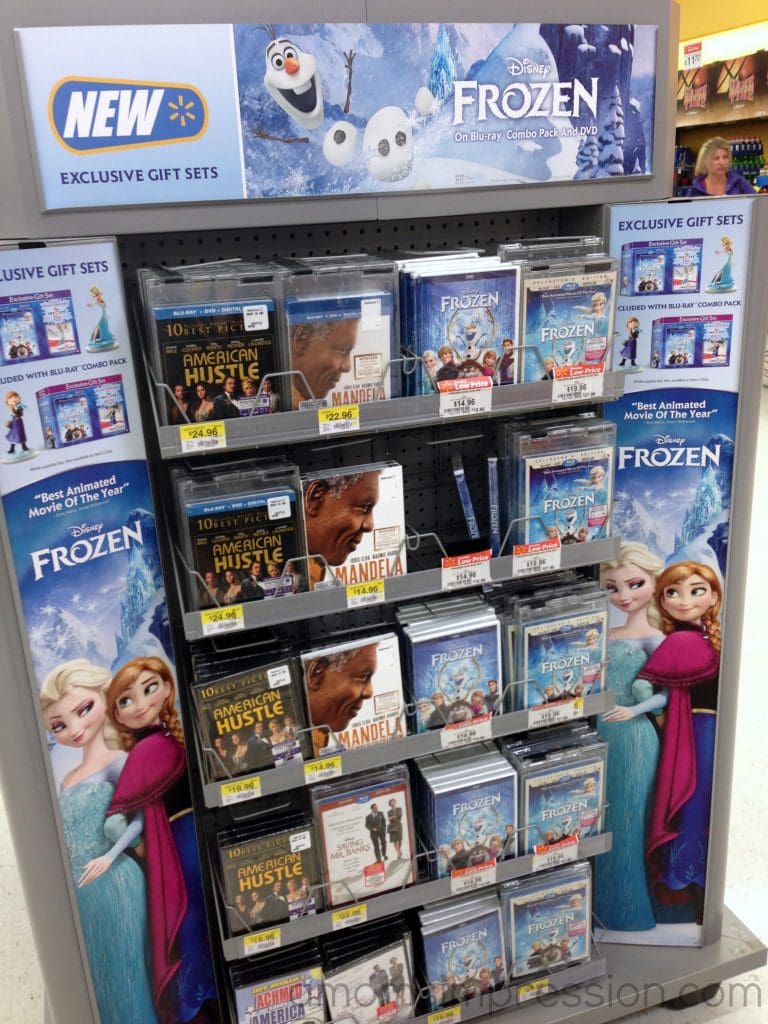 We found a display right by the door that featured a  price drop from $16.96 to $14.96. I also saw a coupon on specially marked packages of Eggo Waffles (24 count) for a $5 off offer for the FROZEN DVD.  They also have the Blu-ray combo pack available if you have a Blu-ray player.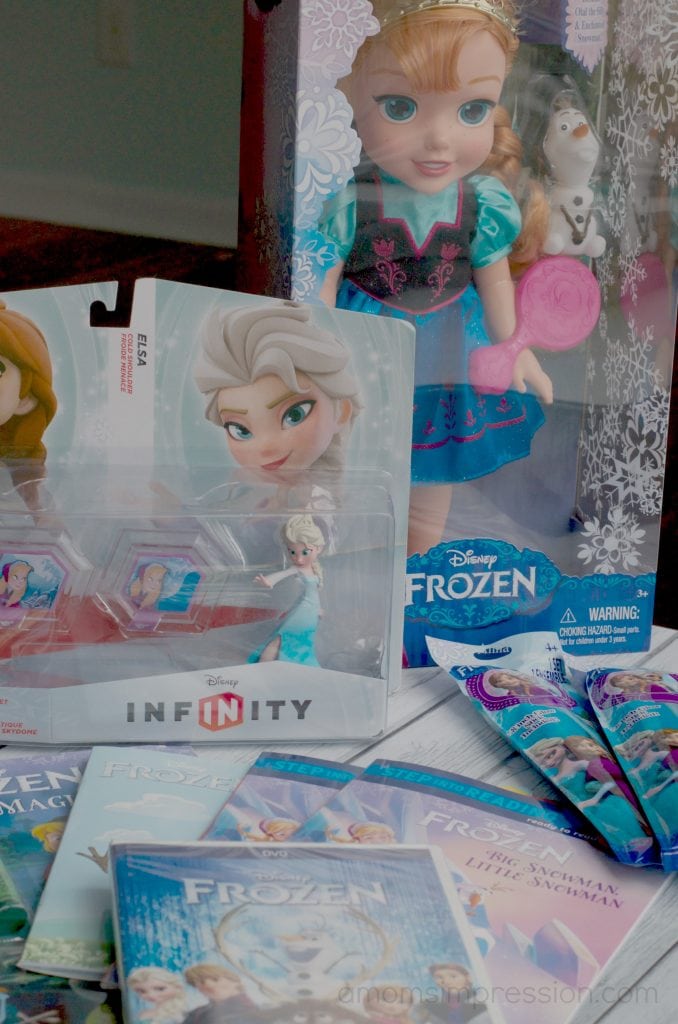 While we were there we picked up some more amazing FROZEN merchandise to add to our growing collection.  My kids adore the books that we got when the movie first came out in theaters, so we added a few more for our collection (I also picked up some easy readers for the kids at school).  I found some fun glow sticks that I know the kids will love this Spring Break (yay, only 1 more day of school until break).  Walmart also had the adorable Anna toddler doll that I am saving for Caroline's birthday in May (eek, I can't believe she is almost two).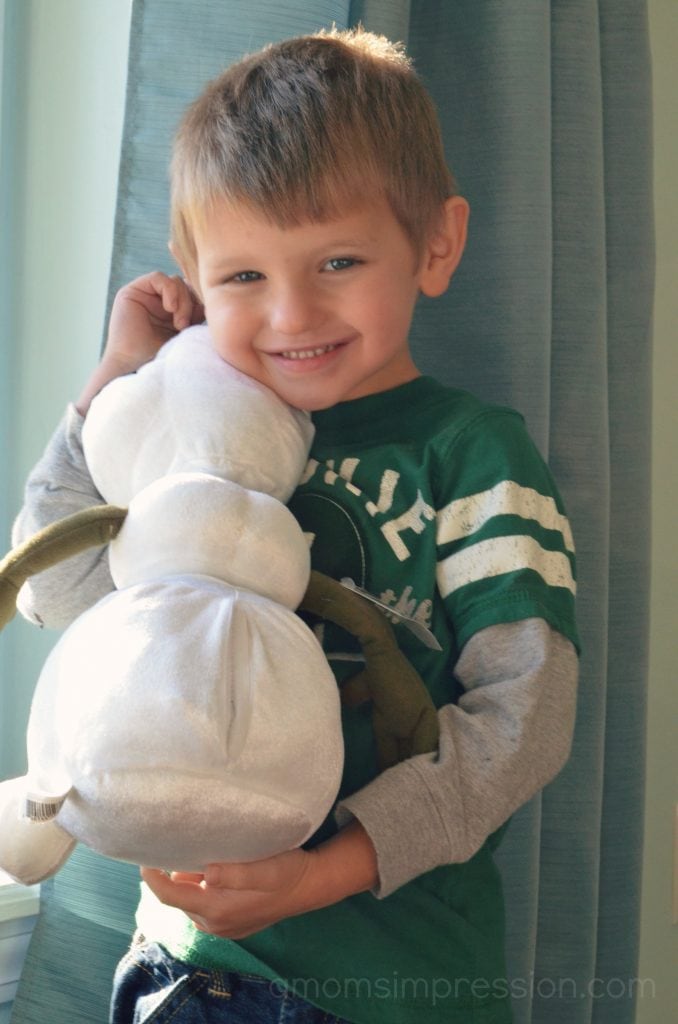 We have watched the DVD about 5 times since we got it. It is a huge hit with both of my children.  By far, both of my kids' favorite character is Olaf.  I remember seeing Olaf for the first time during a trailer for the movie awhile back and thinking that Disney made a mistake having a snowman be a sidekick.  Boy was I wrong.  Olaf is so sweet and funny and positive.  I wish I could look at the world like he does. Having a sidekick with all of these qualities is very refreshing, I think this is why the kids love him so much.  When Elsa makes him as a little girl my son yells for Caroline to come up close and watch!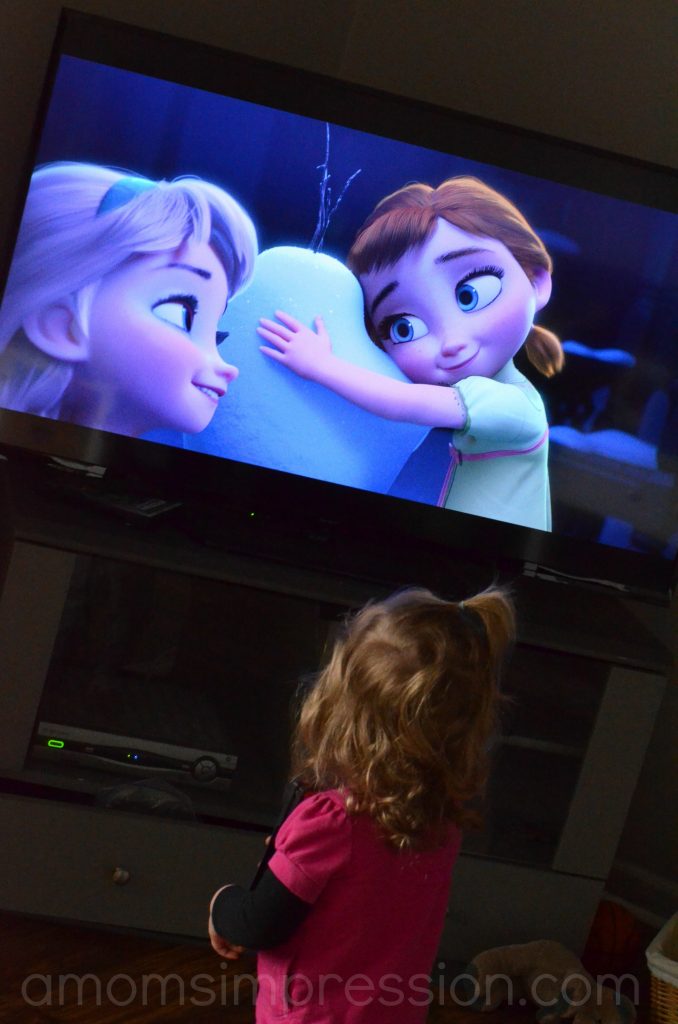 FROZEN is a breath of fresh air.  The songs, the characters, the story line;  they all connect to make a fantastic piece of work that will be watched for generations. Be sure to get your hands on a copy and stock up on all the great FROZEN merchandise now while it is available.  They were flying off the shelves when we were there this week.  Sit down and relax and enjoy FROZEN with your family!
Who is your favorite FROZEN character?