Get a behind the scene look at my My Dipper Voice Over from Planes: Fire and Rescue at Disney Toon Studios. Doing an animated voiceover is much harder than you might think, see how it is done.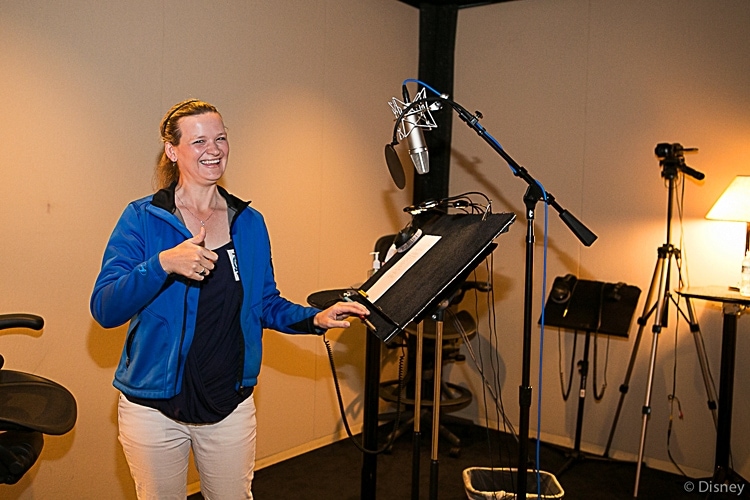 Last month I had the amazing opportunity to visit the recording booth at Disney Toon Studios and do a voice over for the upcoming movie Planes: Fire and Rescue.
This wasn't my first voice over experience, you can see my Vanellope Von Schweetz voice over from Wreck-It-Ralph and my fantastic Olaf Voice Over from the animated film FROZEN
This is my third time in a recording booth and I tell you, it is a lot harder than it looks!  I thought the final result was not too shabby!
Dipper Voice Over
Here it is:
As you can see from this next video, I had a few hiccups along the way.  In fact, there was one point where I was just watching and waiting while I was supposed to be giving my lines.  Luckily Casting Director, Jason Henkel, and Sound Engineer, Paul McGrath were both so patient with me.  They made it easy to forget about my nerves and make it through a take.  
I love Dipper. She was one of my favorite characters in the movie.  I am more like her than I care to admit.  Julie Bowen, who voices the character, does a fantastic job embodying Dipper.  Next week I will share our interview where she talked about playing a Disney animated character.  I hope you come back to read it!
Be sure to follow Disney's PLANES FIRE AND RESCUE on Facebook and  Twitter as well as the website: www.disney.com/Planes and if you want to learn more about how the characters came to life, read my last post: The Art of the Story and for more about the research read Do Your Research.
Disney's PLANES FIRE AND RESCUE flies into theatres everywhere on July 18th!
A huge thank you to Disney for  providing my flight and hotel during the #FireAndRescueEvent. All opinions are 100% mine