Wow! I always forget what its like at the beginning of the school year.  Getting back into a routine is tough this time of year.  Jonah and I have been really busy at our schools getting to know all of our new friends.  I have a new schedule this year and it means that I have to drop Jonah off at preschool earlier than last year and I am also in charge of picking him up.  My husband is in charge of dropping off and picking up Caroline from daycare.  Having two kids at two different places can be a little difficult, but we are managing.  It seems like I have been at school a lot preparing for Back to School Night, or making lesson plans, or just getting stuff done.  I wanted to take some time off of school and focus on my family this weekend.  I decided that a family game night was just what the doctor ordered!
Jonah, Caroline and  I went to Walmart late Saturday morning to buy some stuff for the big night!  It was raining hard here in Indianapolis, but we made it inside before getting too wet.  Check out our Google+ photo album to see how our shopping experience went (you can see how wet I got)!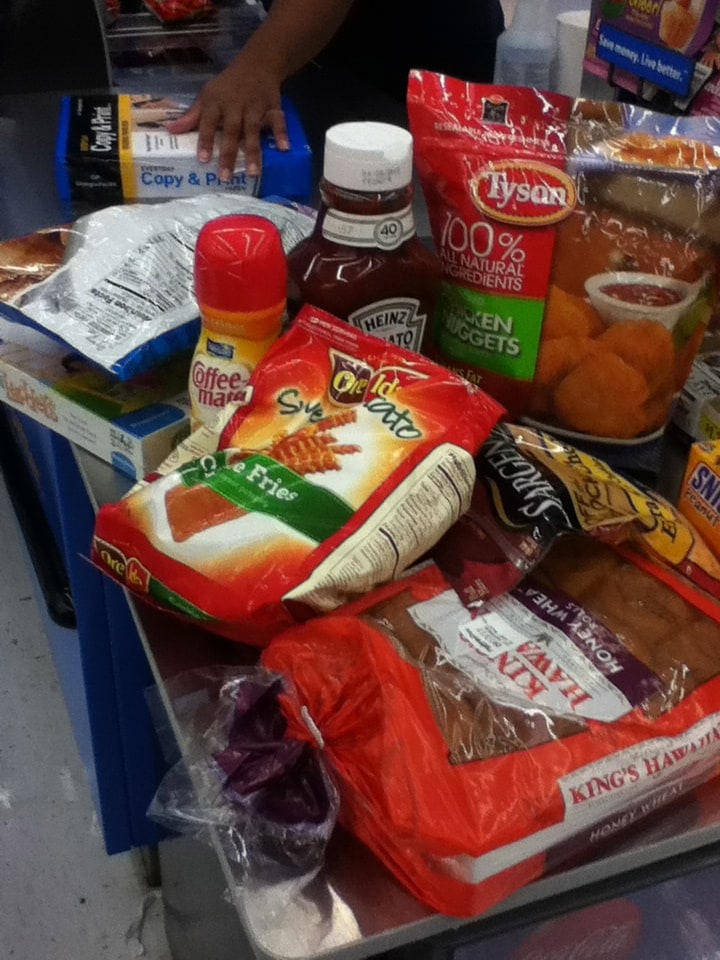 We were inspired by the DipToPlay.com sweepstakes where you can win a $1000 Hasbro Game Night Grand Prize along with daily prizes.  To learn more about the sweepstakes visit this page! We purchased Tyson Chicken Nuggets, Heinz Ketchup, and a bag of OreIda Sweet Potato Crinkle Fries for our game night dinner.  I wanted something that we would all eat and enjoy (as we all know, my son is such a picky eater that dinner time is sometimes an unhappy time).  I made some chicken sliders for the adults, and Jonah had a great time eating his nuggets!
When you purchase  Tyson Chicken Nuggets, Ore Ida Crinkle Fries and some Heinz Ketchup  you can unlock fun online games from Hasbro. All you have to do is enter the UPC codes from all three products at DiptoPlay.com.
I made some fantastic chicken slider sandwiches for the adults.  Using different sauces, I was able to make something for everyone in the family.  I had buffalo sauce and ketchup on mine!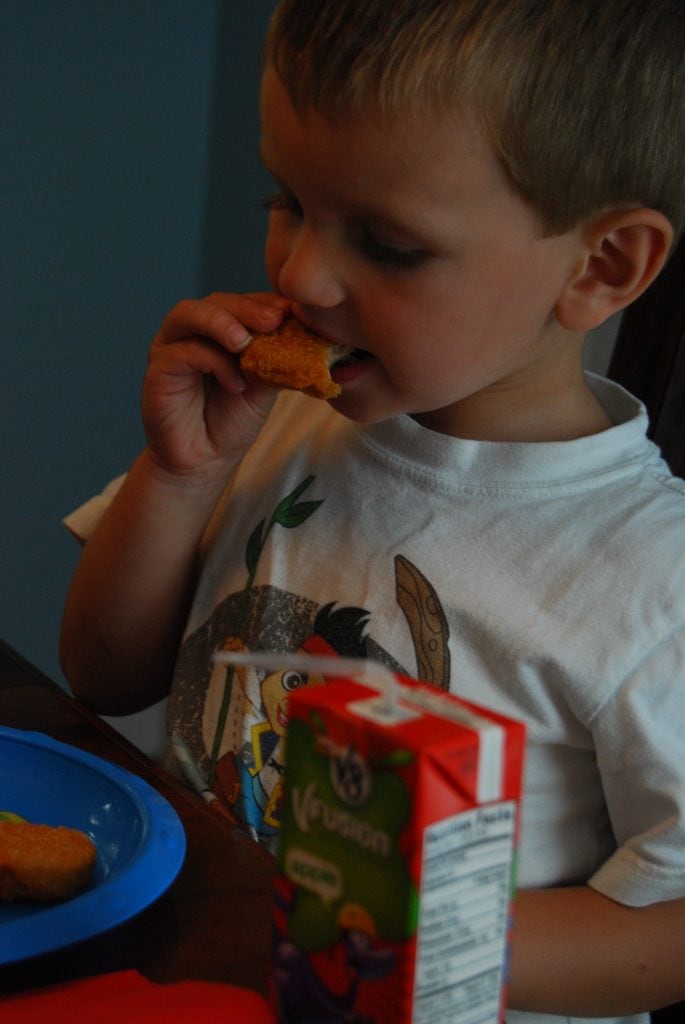 After dinner, we cleared the table and began playing our game.  This was Jonah's first time playing Chutes and Ladders so I had to take a video of him playing for the first time:

I won the first game, but don't feel too sorry for Jonah.  He has since beat both his dad and I.  We love teaching him how to be a good sport and so after any game we always shake hands and say "That's a good game" regardless if we win or lose.  He really struggled with this the second time he lost (to his daddy) but now he is learning how to be a good winner.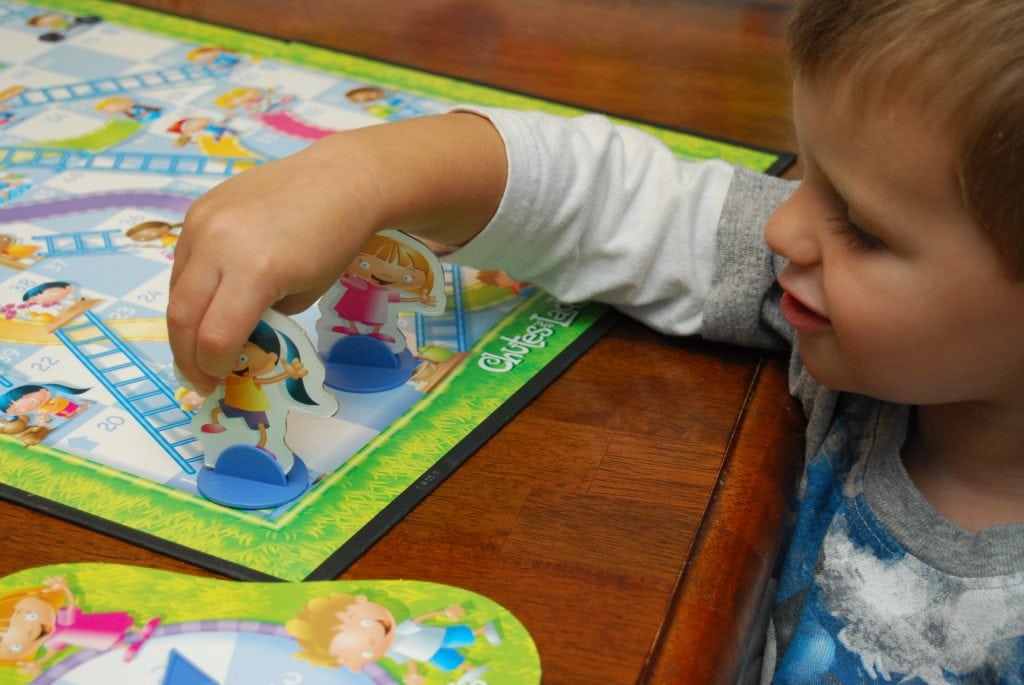 We had a wonderful time playing games together as a family.  It was a fun and it helped me to remember to keep my priorities straight.  My family is what is most important to me and it is so important to take time to be together during this very busy time!
I hope you and your family have family game nights too!  Be sure to connect with all of the #DipDipHooray companies through their various social media channels:
I am a member of the Collective Bias™ Social Fabric® Community.  This shop has been compensated as part of a social shopper insights study for Collective Bias™ Tyson and Heinz #CBias #SocialFabric