The invention of the microwave made kitchen life so much easier for moms everywhere. With Whirlpool's new Smart Home Appliances, they have made meal preparation even breezier with their new Smart Microwave.
This post is sponsored by Best Buy.  All opinions are 100% mine.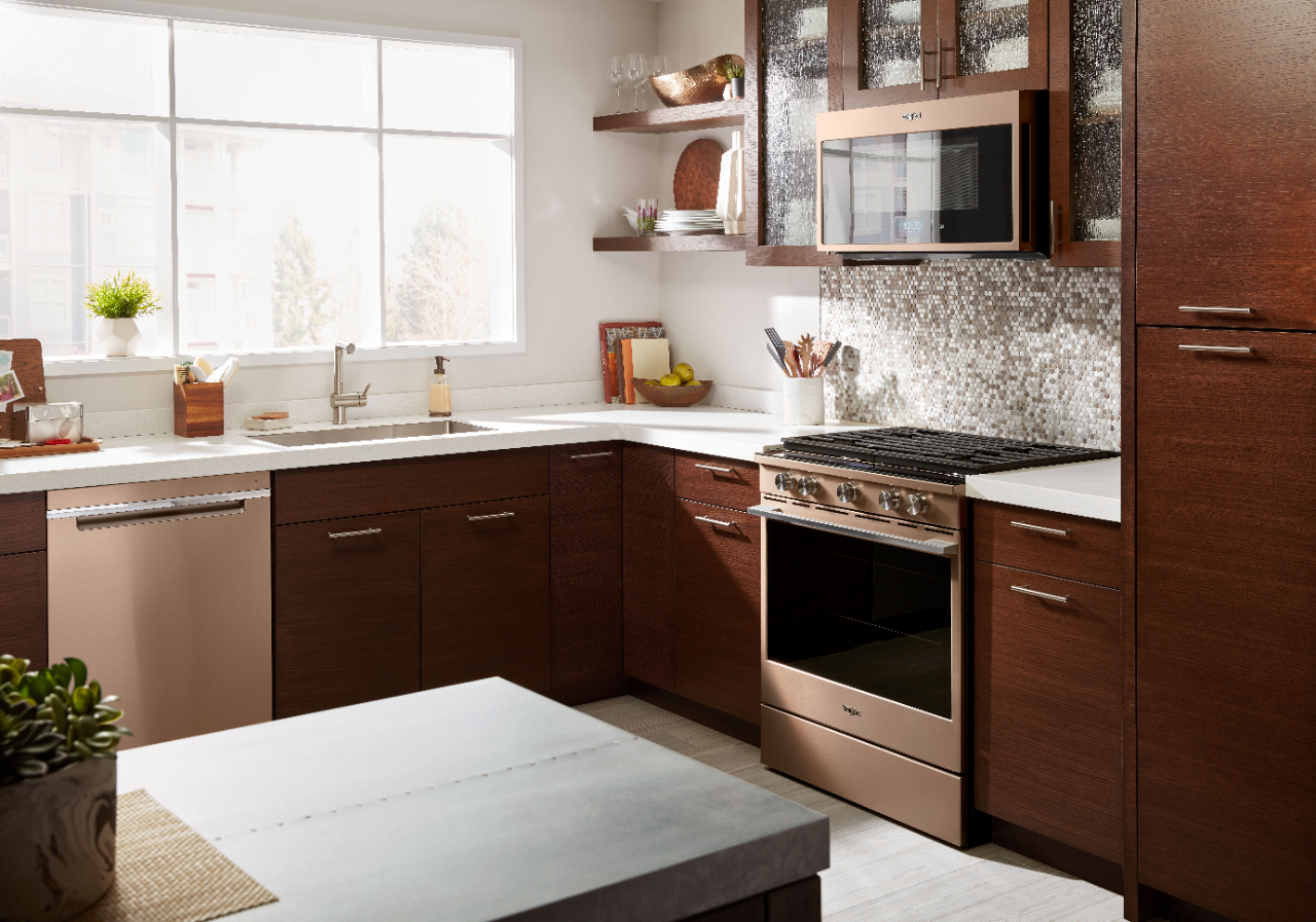 The Microwave-Every Mom's Favorite Appliance
Who here hasn't been crunched for time on a weekday night with a very hungry family.  Your son has got soccer practice in an hour and you need to fix some dinner pronto!  Maybe you haven't gotten to the store yet this week, maybe your fridge isn't as stocked as you'd like it to be.  This is when we dive into the freezer, hoping and praying for salvation.  Looking for that dinner to throw into the microwave to stave off the hungry beasts that are your children!
Actually, I use my microwave for all sorts of things.  We almost always buy frozen vegetables in "steamable" bags.  I use it to soften my butter and to reheat leftovers.  What did we do, as a civilization, without our microwaves?
Whirlpool's New Smart Microwave
Well, if you can believe it, Whirpool has made our kitchen lives even easier with their new line of smart home appliances.  In particular, I am most excited about their Smart Microwave.
Whirlpool's new Smart Microwave, available at Best Buy, is destined to become your new BFF in the kitchen.  First of all, it just looks super cool!  With a touchscreen control, the microwave will learn and adapt to your families routines.  From these routines, it can actually start to suggest and customize settings personalized for you!  It learns what, when and how your family cooks to be ready when you need it most.
If you are like me and are running around the house during dinnertime, the new Whirlpool Smart Microwave is integrated with your smartphone or tablet.  Just make sure you have WiFi available and download the app, then control your microwave from anywhere in the house.  You can even scan the barcode on the package of food and send that info straight to your microwave along with recommended or customized instructions.  Just make sure the microwave is set to Remote Enable.  You can get more details and privacy info at whirlpool.com/connect."
Whirlpool Smart Home Appliances Available at Best Buy
Make sure you head to Best Buy to grab a new Whirlpool Smart Home Appliance before the Holiday Season is underway.  Also, now is the perfect time to visit Best Buy because you can save up to $400 on select Whirlpool kitchen packages between 9/27 and 10/30.  There are a lot of other offers by Whirlpool at Best Buy as well.
Let's face it, life isn't going to get any easier in the kitchen for us moms.  But, thanks to Whirlpool and Best Buy, we can integrate our kitchen appliances into our lives.  Now I can get the extra help I need to make it through dinnertime with my sanity intact!