This is a partnered post with TheraBreath for Kids! and The Motherhood.  All opinions are 100% mine.
A few weeks ago my kiddos had their bi-annual dental checkup.  It's interesting that neither of them have had a cavity, yet they both get a little anxious when they visit their dentist.  I am not sure if it's a genetic thing or what.  To ease their anxiety I decided to find some interesting dental hygiene facts for kids.  We all love weird trivia facts so they got a kick out of it.  I thought today I would share some of them with you!

10 Dental Hygiene Facts for Kids
People in the United Sates buy 14 million gallons of toothpaste every year!
The average American will use 14 inches of dental floss every year.
On average, a person spends 38.5 days brushing their teeth over a lifetime!
The average person has 32 teeth, which includes 4 wisdom teeth.
If you are over the age of 65, you have a 40% chance of not having all of your teeth!
Tooth enamel is the hardest substance in the human body.
More people use blue toothbrushes than red ones.
Each person's tongue print is different, kinda like fingerprints.
Giraffes only have bottom teeth.
Teeth contain stem cells, which means that scientists have the capability to regrow them.
Taking care of your teeth can be fun for kids, especially if we find ways to make it interesting for them.  From a young age, I have struggled with cavities.  I don't have a lot of enamel on my teeth and unfortunately, Caroline has inherited this from her mom. Because I don't want them to go through some of the same things I have had to go through, we have developed a dental hygiene regimen early on. Recently Jonah and I added a great new product to our routine, TheraBreath for Kids! Oral Rinse.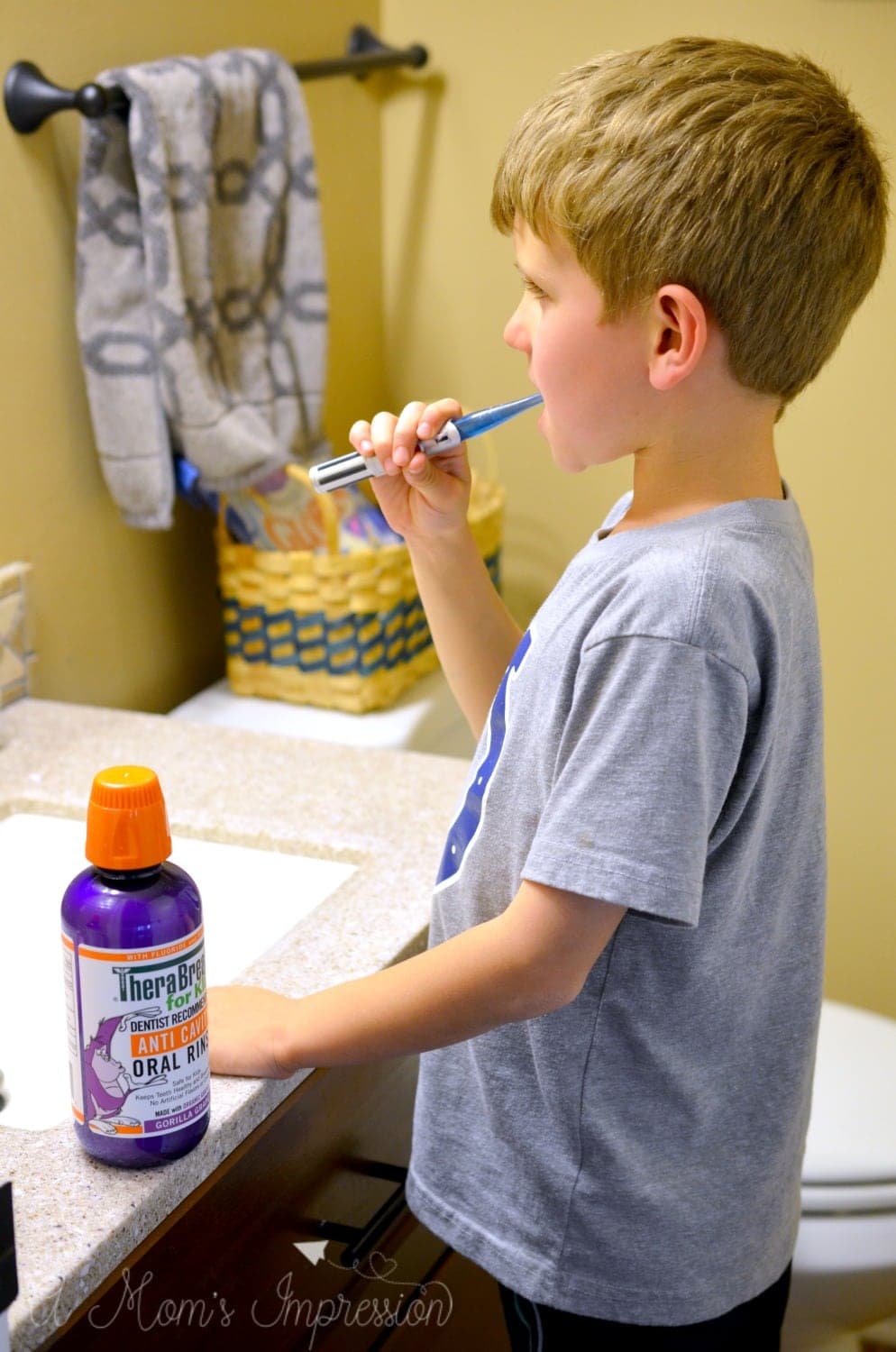 TheraBreath for Kids! Oral Rinse is an anti cavity rinse that keeps teeth healthy and breath fresh. What I love about this brand is that it is sweetened with a touch of Xylitol, a natural non-sugar sweetener with demonstrated oral health benefits instead of regular sugar!  In addition, TheraBreath for Kids!  is gluten-free and includes no artificial colors or flavors.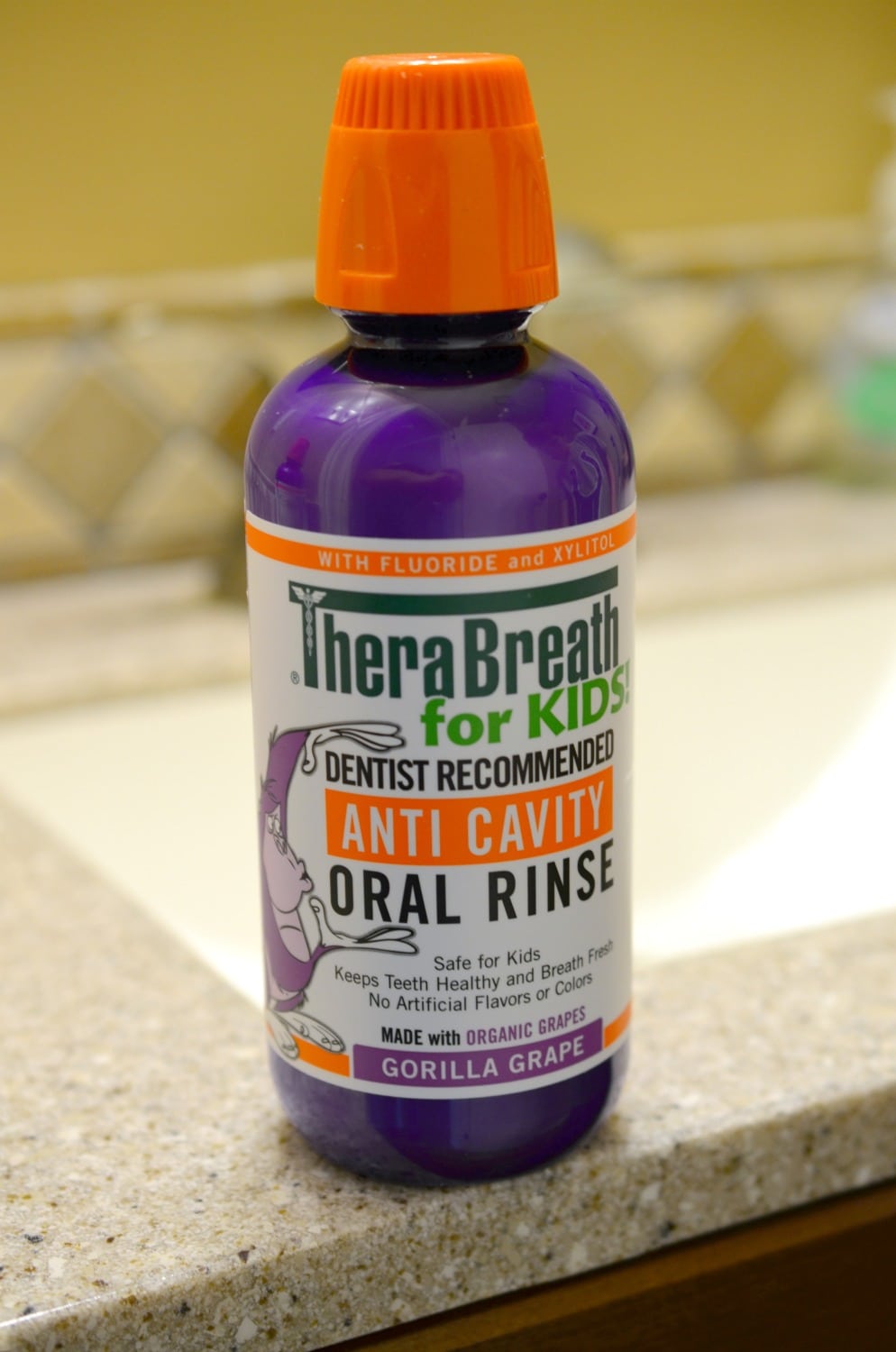 We have been using this rinse once a day at bedtime because it is recommended that you don't eat or drink for 30 minutes after you use it.  I plan on having Caroline use it to once she turns 6 years old. So far, so good.  I am hoping to get more good reports from their dentist when we go back in 6 months.
BOGO Offer
Right now TheraBreath for Kids! is having an amazing Buy One Get One Free promotion!  All you need to do is download this coupon.  When you put your zip code in, it will tell you what stores local to you carry TheraBreath for Kids!
What are some of your tips for good oral health?