The Del Monte products, information, gift pack, and gift card have been provided by Del Monte.

During the school year we are constantly on the go.  Lunches have to be quick and easy to prepare, yet they need to be nutritious as well.  A well balanced lunch is essential and recently I found the perfect, simple way to add fruit to my kids' lunches with Del Monte.
Del Monte® Fruit Burst® Squeezers and new Mango Pineapple Fruit Cup® Snacks make it easy for parents to add a little sweetness to their child's diet. These little fruit squeezers from Del Monte have changed my life.  My daughter loves them and they are one of the few things that my son will eat.  They are completely portable and are easily transported in a diaper bag for an on the go snack.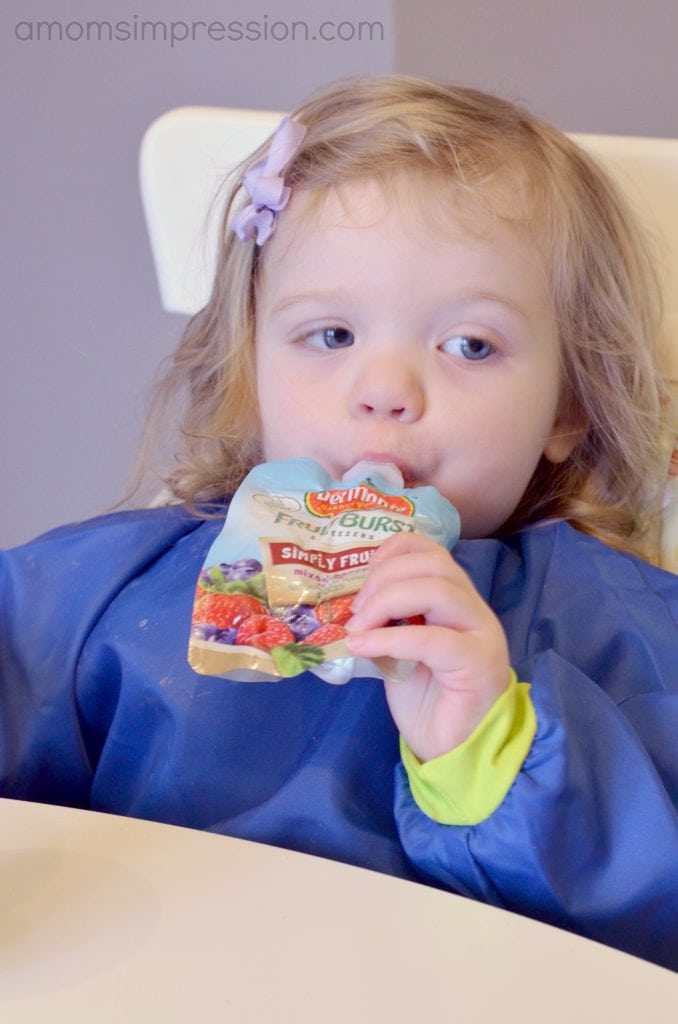 The pouches come in several different varieties and flavors:
Simply Fruit (Strawberry, Mixed Berry and Apple Cinnamon)
Fruit + Veggie (Peach-Mango and Blueberry)
Yes my friends, you can purchase ones that contain hidden vegetables!  In fact, hiding vegetables is the only way my son currently gets them so this practice is encouraged in our house.
Del Monte also has additional fruit snack options for easy lunches.  We recently tasted the newest addition the the fruit cup lineup the Del Monte® Mango Pineapple Fruit Cup® Snacks.  They're the perfect healthy snack: made with all natural mangos and pineapples, no high fructose corn syrup and rich in vitamin C.  I have been bringing these in my lunches and I absolutely love them!  Mango's are my current favorite fruit and these snack cups hit the spot in a very nice size.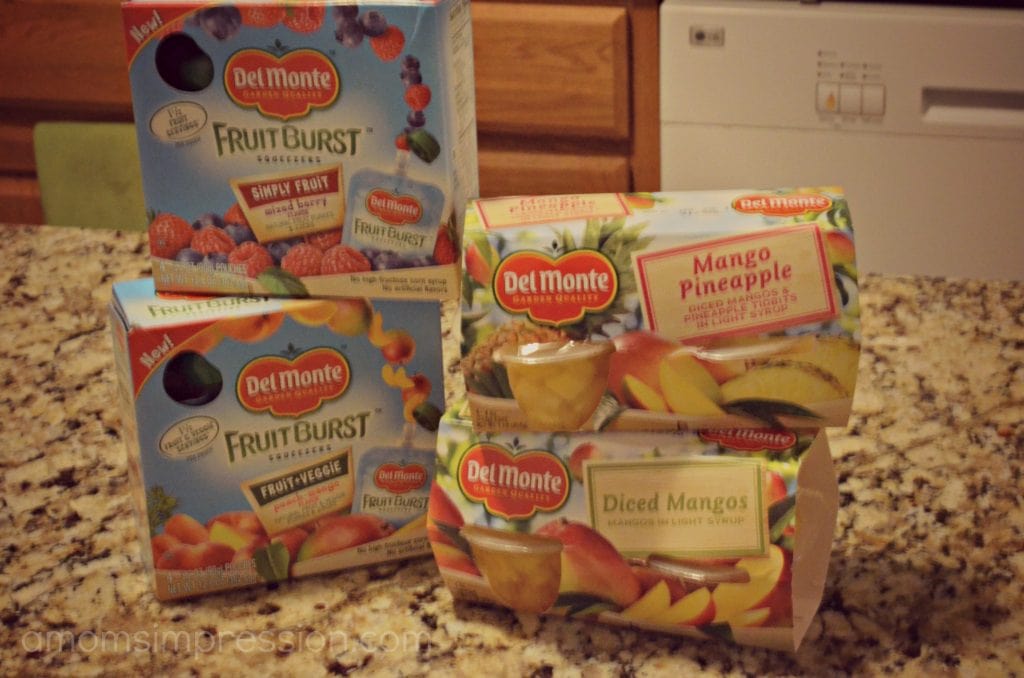 My friends at Del Monte want to make your lunches a little bit tastier with an amazing giveaway. One reader will win a prize package that includes a $25 Walmart gift card and 2 Del Monte VIP coupons!  Hurry, this giveaway ends in two days!