So this past week I did something completely out of my comfort zone… I danced.  Not only did I dance, I danced with a member of the Dancing with the Stars troupe who showed me a few moves and attempted to teach me a salsa dance.  It was all apart of the #GotGvol2Event that I was invited to by Disney.  I am not sure they knew what a horrible dancer I am when they asked me to come.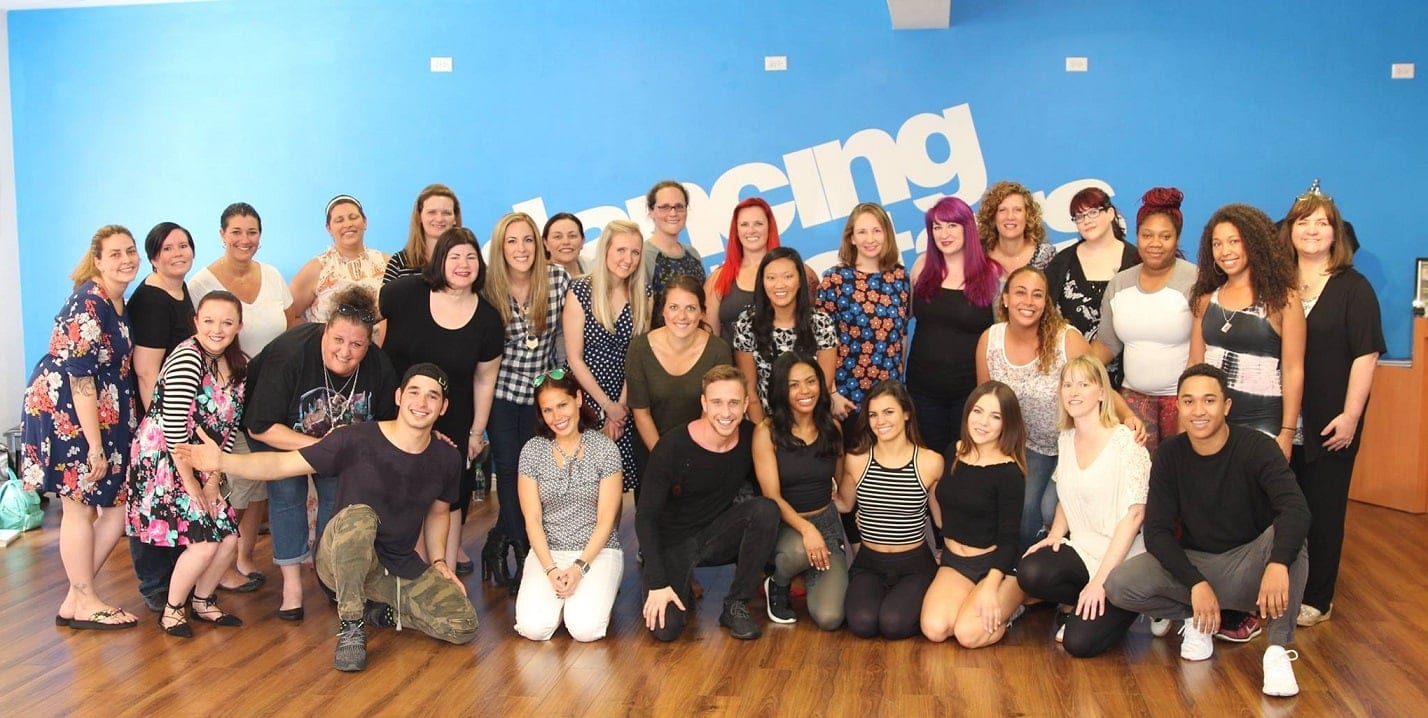 Here is a little background.  If you are a Dancing with the Stars fan, you know that there is a group of troupe dancers who perform on every episode in special dance performances and as back-up dancers with the celebrities. They will sometimes fill in when a professional gets injured. Troupe member Alan Bersten subbed in for dance pro Maksim Chmerkovskiy this season when he danced with actress Heather Morris while Maks was out with an injury.  I loved their Disney piece they performed last week.

My Dancing with the Stars Dance Lesson
The troupe members, Alan Bersten, Brittany Cherry, Britt Stewart, Hayley Erbert, Brandon Stewart, and Artur Adamski met with our group of bloggers to teach us how to do the Salsa.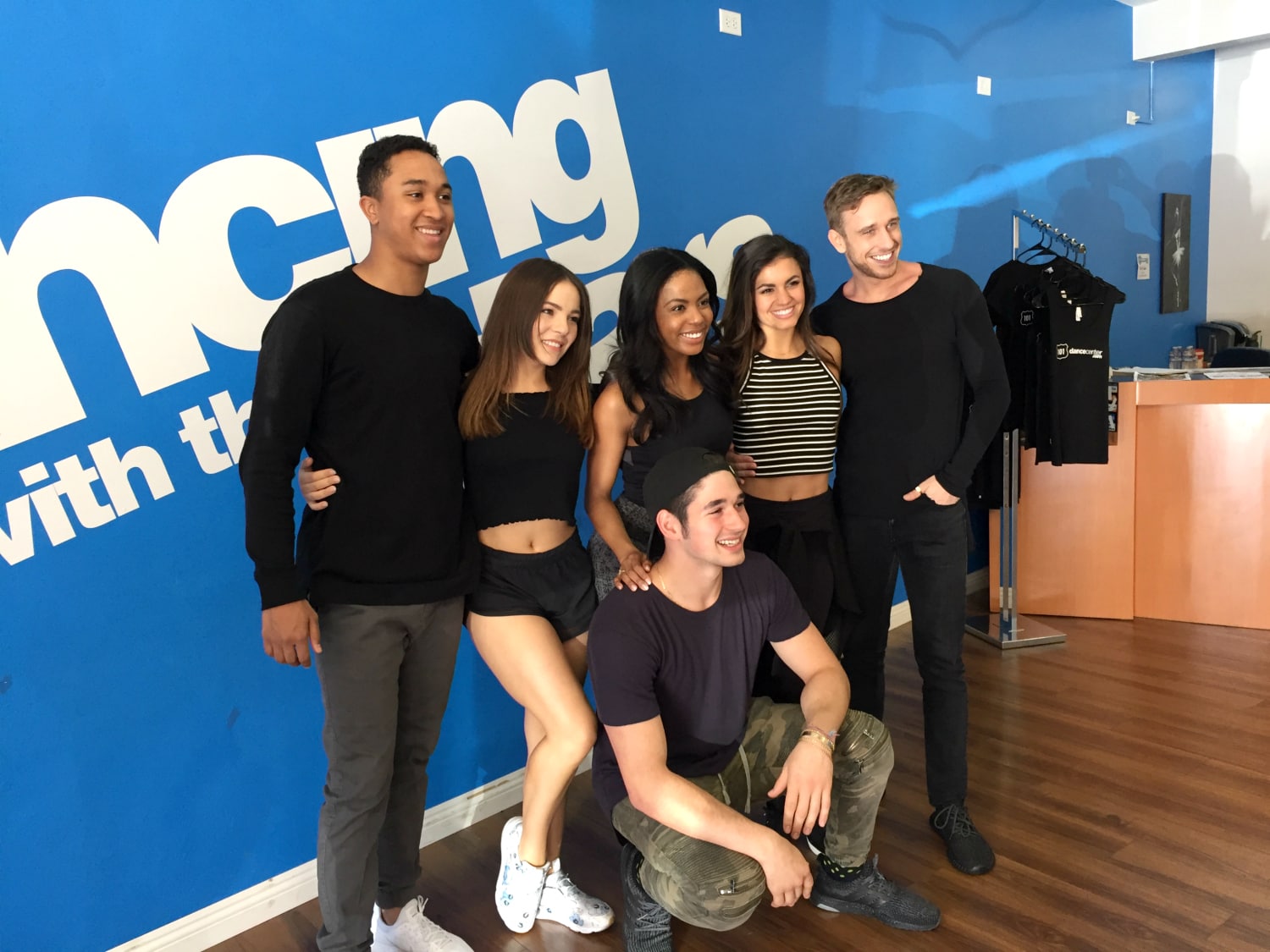 They first taught us the basic steps of the Salsa together in a large group.  It was kinda fun to learn with all of my friends.  I got the steps down and started feeling a bit comfortable…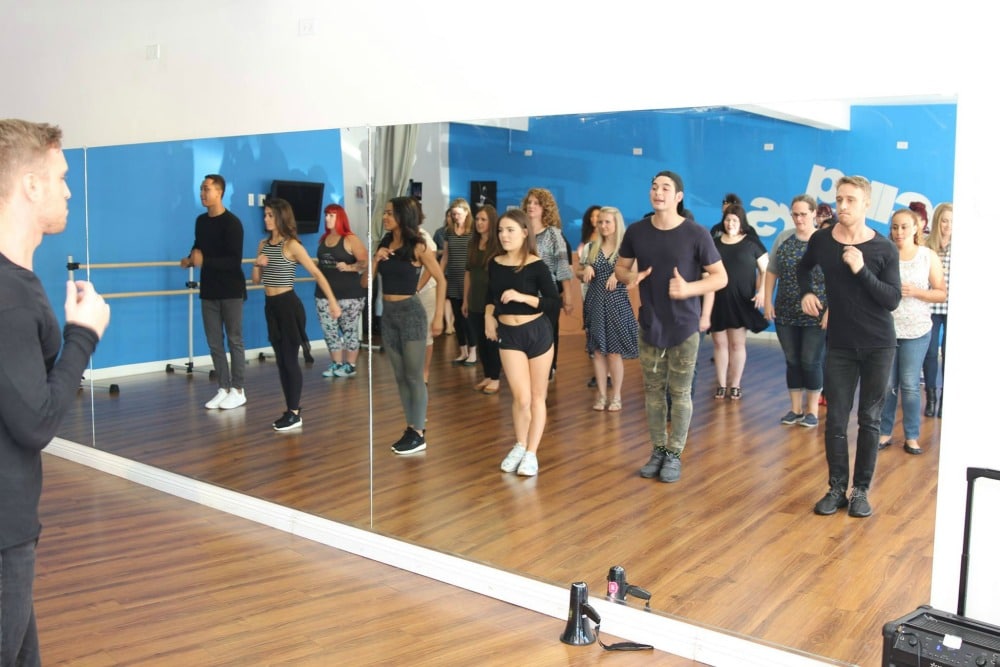 … until they added in arm movements.  Y'all I am not coordinated.  I was skipped over at birth when it came to the rhythm gene.  We practiced the steps a few more times and I started to calm down a bit.  After a few tries, I thought that what I was doing was at least passable for dancing. But then an announcement was made, they mentioned that we would be breaking up into small groups and performing for everyone! I think that was my worst nightmare.
Thank goodness for Brandon!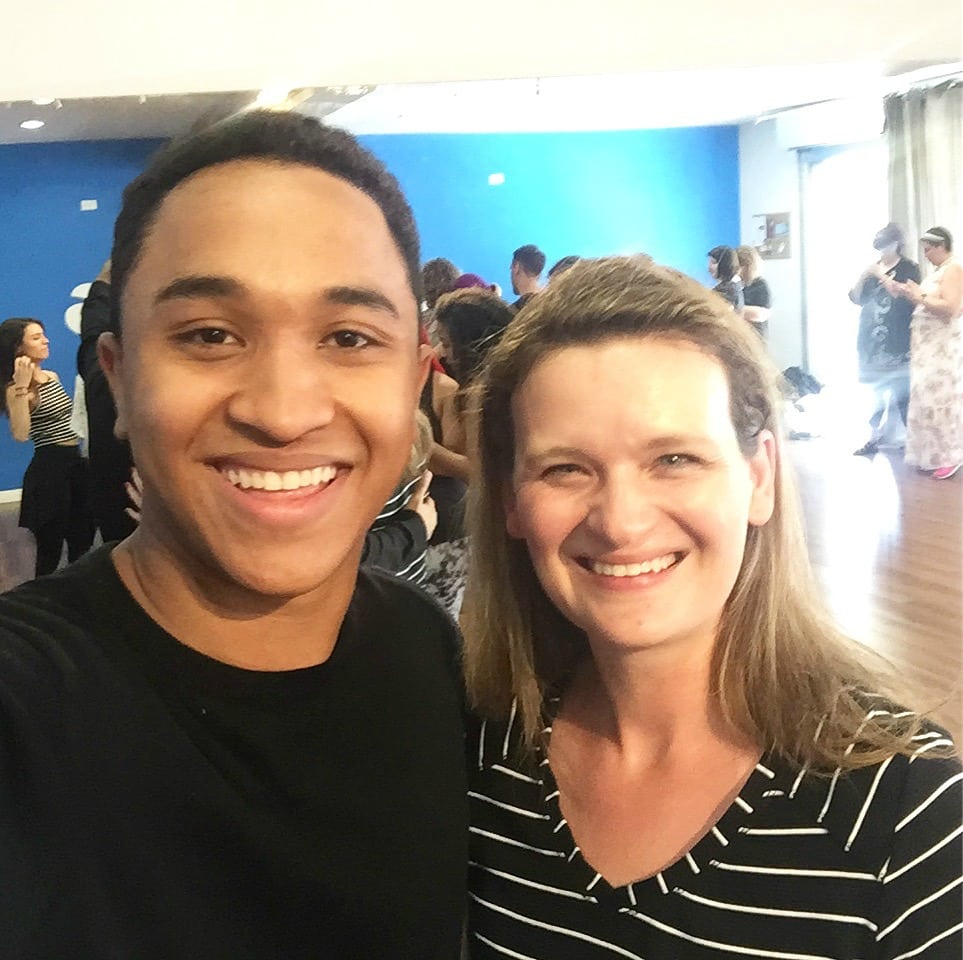 Brandon was the professional helping my group of bloggers to dance.  He was very patient and amazing, and guess what?  I didn't fall down!  I actually made it through in one piece!  I also didn't humiliate myself like in my nightmares.
I have a video to prove this. I'm the one on the far left.
Not too bad for a girl born without rhythm!
Dancing with the Stars Tonights Episode
Dancing with the Stars airs on Monday nights at 8 pm ET/7 pm CT on ABC.  Tonight it's the boys vs the girls featuring Backstreet Boys' Nick Carter as a judge!
The eight remaining celebrities will dance to songs from some of the most popular boy bands and girl groups throughout history, and the men and women will also compete against each other in team dances, on "Dancing with the Stars," live, MONDAY, APRIL 24 (8:00-10:01 p.m. EDT), on The ABC Television Network. Backstreet Boys' Nick Carter joins Len Goodman, Bruno Tonioli, Carrie Ann Inaba and Julianne Hough as a guest judge.

Some of the iconic boy bands and girl groups, whose songs will be danced to, include Simone and Sasha performing a samba to Destiny's Child, Bonner and Sharna dancing a rumba to Backstreet Boys, Nick and Peta jiving to The Beach Boys, Normani and Val dancing a salsa to The Pussycat Dolls, and David and Lindsay performing an Argentine tango to *NSYNC, among others. Also, after being injured, Maks makes his return to the ballroom floor, where he and Heather will perform a rumba to TLC.
Be sure to follow Dancing with the Stars on their social channels to stay up to date on all the dancing news!
Facebook | Twitter | Instagram| YouTube
Be sure to check out my other posts from the #GotGVol2Event!
I'm Walking the Red Carpet at the Guardians of the Galaxy Vol.2 Premiere
A huge thank you to Disney and ABC Studios for flying me out to LA for the #GotGVol2Event.  All opinions are 100% mine.