One of the most frustrating things for me as a mom is how picky my kids can be when it comes to what they eat. They find 4 or 5 things that they like and then they stick with them.  Trying new things can be difficult. Over the years I have tried just about everything when it comes to getting my kids to try new foods. Sometimes these little tricks work and sometimes they don't.  One of my best little tricks is to have my kids involved in the cooking of the meal or picking out the groceries when we head to the store.
When it comes to snacks, we have some of the same issues so when I found out that my kids could create their own unique granola combination with Bear Naked Custom, I knew this was something that I had to try.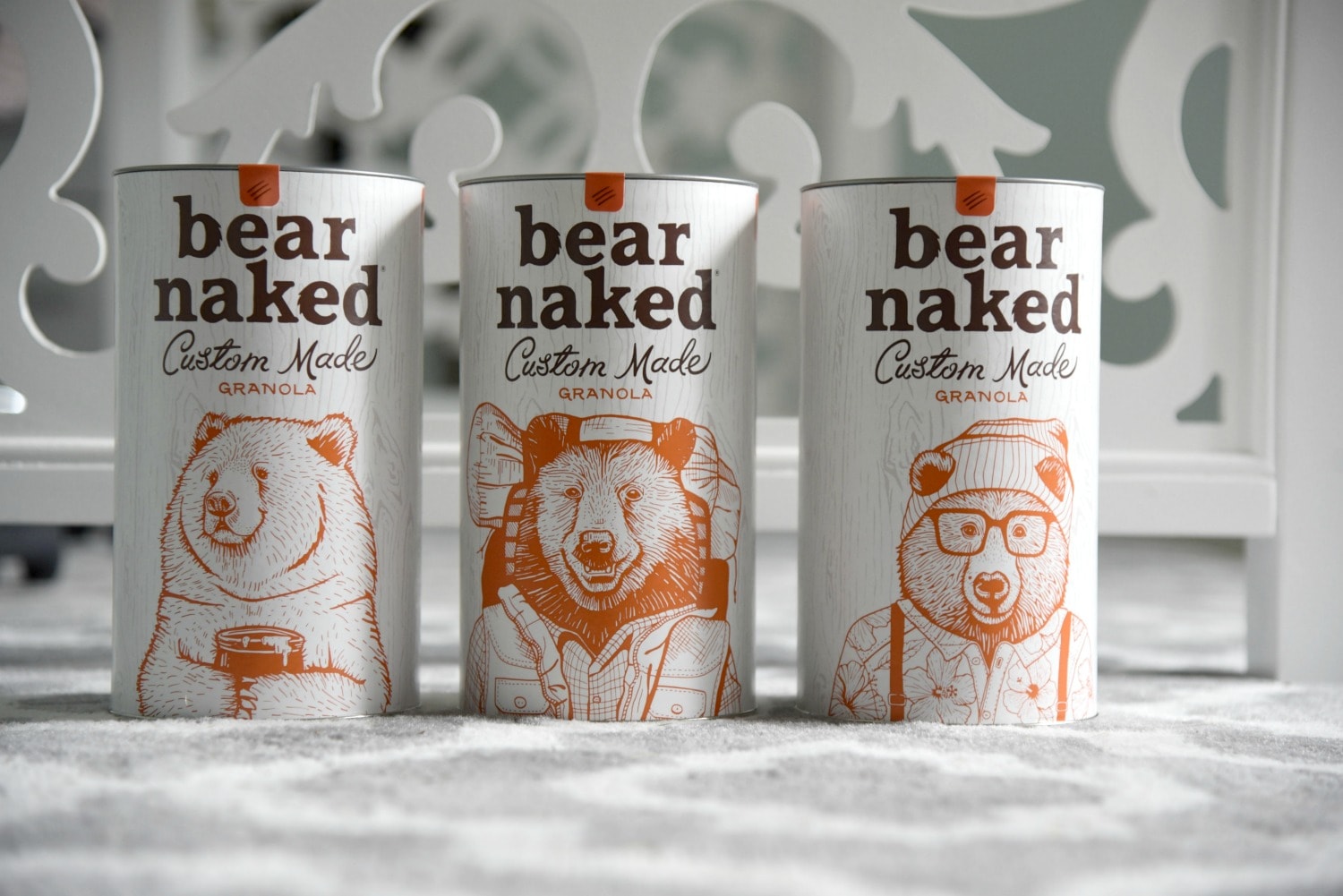 With Bear Naked Custom, you can create your own custom granola blend with over 50 different chef-inspired ingredients. The ingredients are quality ingredients all of which are 100% Non-GMO Project Verified! The selection that you can choose from is extensive and have a variety of flavors from chocolate to jalapeños.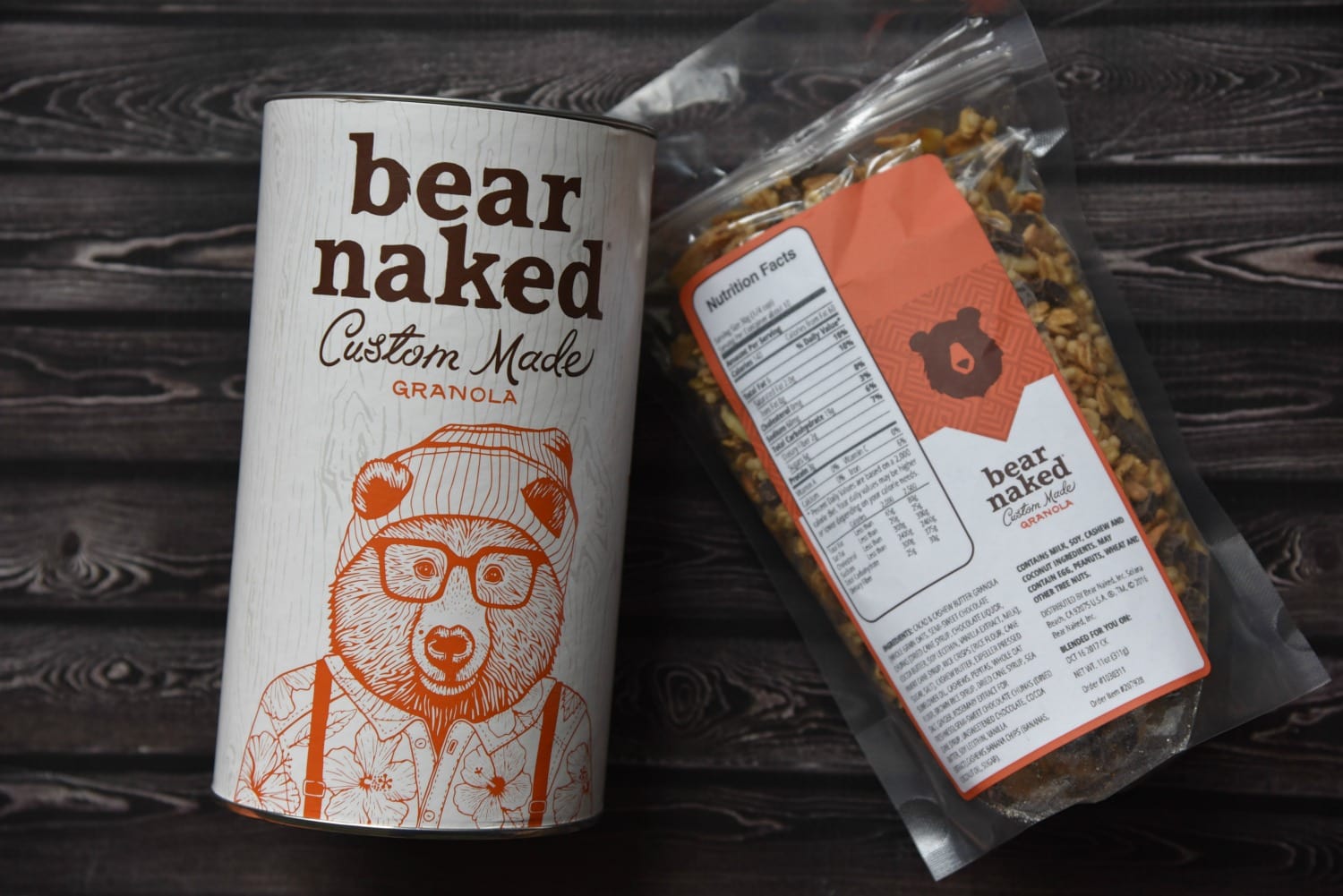 It's fun for the kids to get involved and choose their custom mixes. First you choose a base granola.  You can pick from honey, chocolate or Cacao + Cashew Butter.  Then you get to choose 3 ingredients to include in your mix.  Here is what my kids picked:
Caroline
Honey Granola Base
dried blueberries
freeze dried strawberries
Peanuts
Jonah
Chocolate Granola Base
chocolate chips
freeze dried apple slices
Peanuts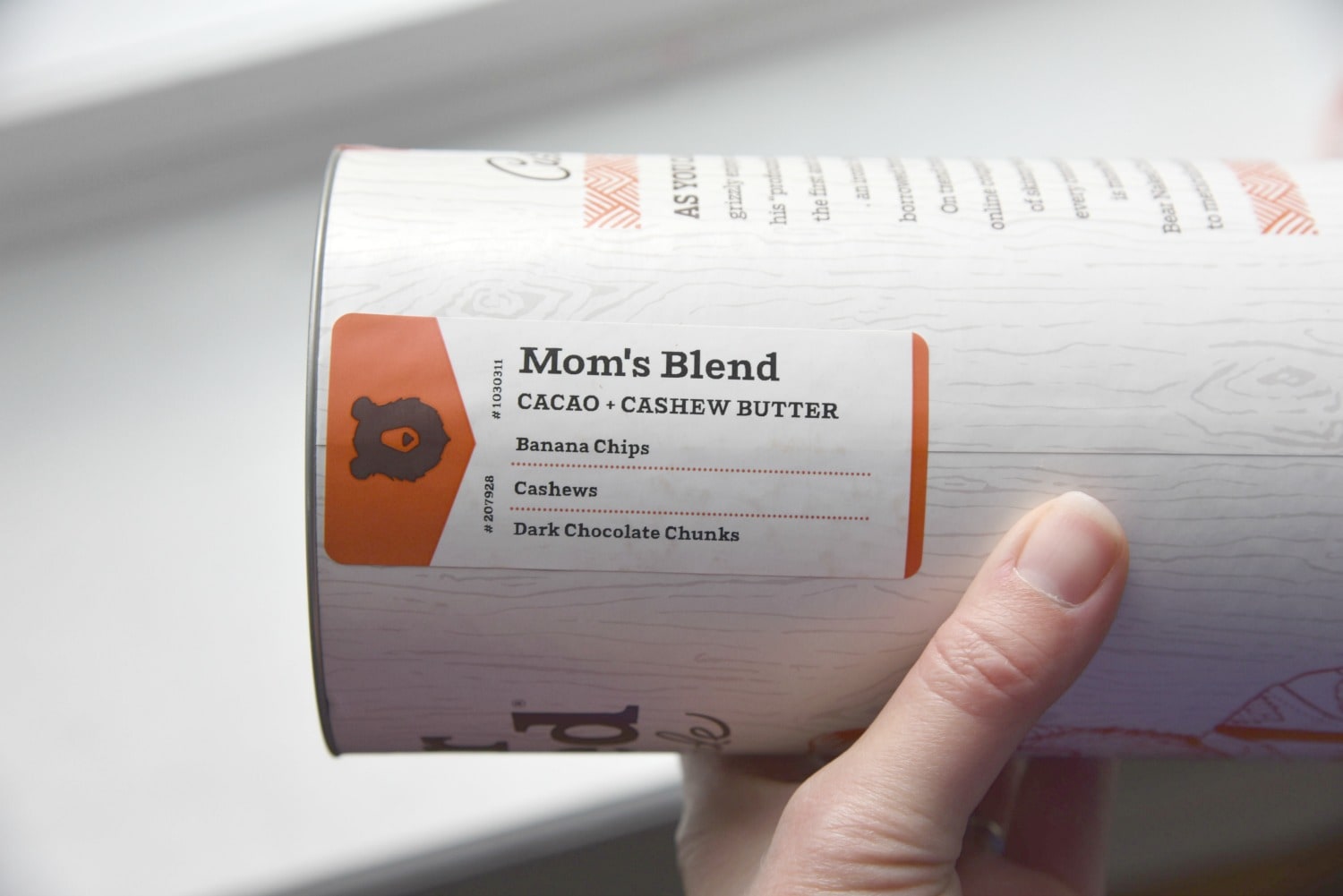 I chose Cacao + Cashew Butter as my base with cashews, banana chips and dark chocolate chunks.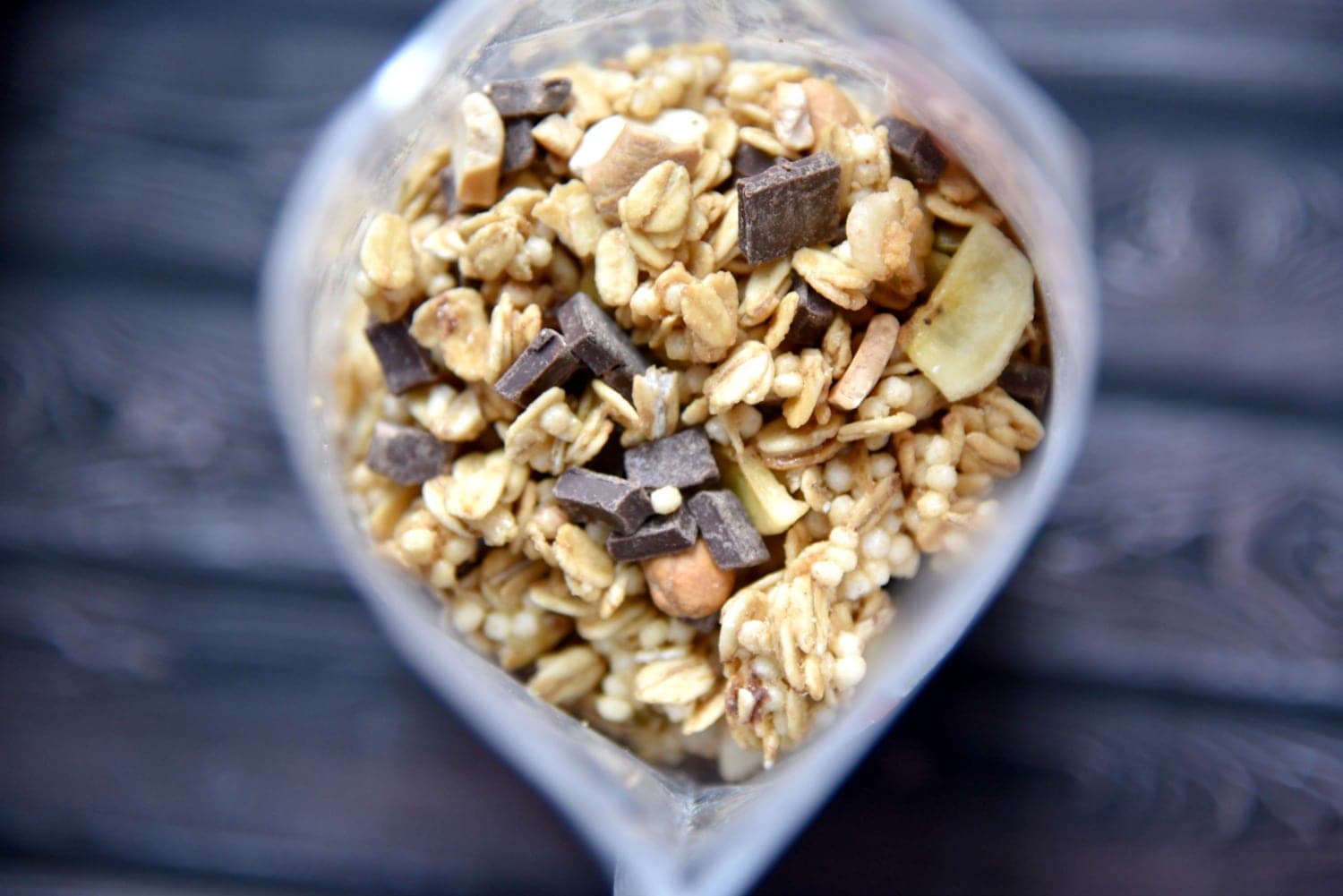 We had a great time picking out our custom blends.  There was even an opportunity to  customize our  packaging! We could select one of provided bear characters or choose to "bearify" yourself! By "bearifying" yourself, you simple add a photo and drop it into one of the bears, add a few accessories and you have a custom package!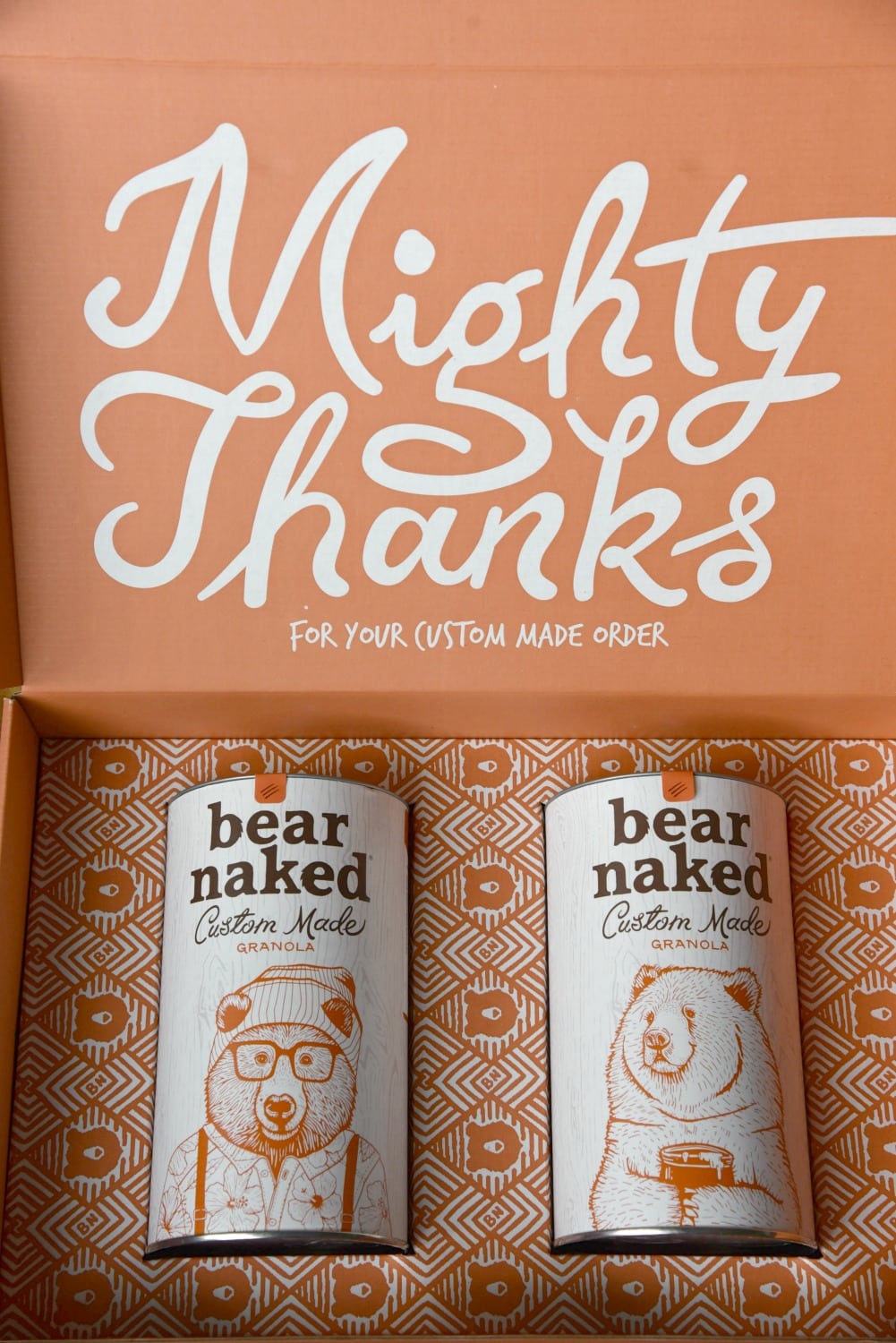 My kids have loved their personal granola.  They haven't argued with me about what to eat after school since our fun packages arrived in the mail. I love that I no longer have to argue with them and I feel great about what they are eating. Overall it was a fun experience to create our own mixes!
Deal Alert
Are you looking to customize your kid's snacks?  Get a great deal by mentioning the promo code BEAR2017 for 10% off your order for a limited time.