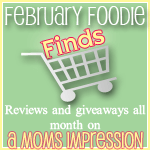 Did you know that after water, tea is the most consumed beverage in the world?  I enjoy an occasional cup of  hot tea.  When I was pregnant I would make myself a cup of decaffeinated tea most every night.  There was something calming and soothing about a hot cup of tea.  What I didn't like about it was how long it would take to heat the water up on the stove.  Then, of course, I would either make way too much water, or not enough water for the amount of tea that I wanted.  The entire process makes it harder than just popping a disc into my Tassimo and getting a cup of coffee.  That was before the electric kettle entered my life.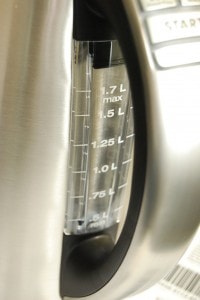 Cuisinart has set the standard of electric kettles with the PerfecTemp Cordless Programmable Kettle.  The PerfecTemp Cordless Programmable Kettle can boil 1.7 liters of water in just under 5 minutes.  Once the water reaches the perfect temperature the Keep Warm function kicks in and the temperature will be maintained for 30 minutes. If you take the kettle off the base for up to 2 minutes without it going into standby mode.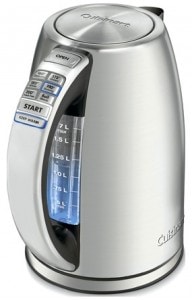 Features:
1.75 quart capacity
6 preset temperatures for different types of teas
One touch controls with blue led indicators
30 minute keep warm option
Memory feature allows kettle to be lifted off base for 2 min without shutting off
1500 Watts of power for quick heating
Blue back lit water window
360 swivel cordless connector
Stay-cool nonslip handle
Concealed heating element
Removable cleanable scale filter
Auto shutoff and boil dry protection
Brushed stainless steel finish
Our Thoughts
I couldn't believe how quickly the kettle heated my water to boil.  In about 4 minutes I had a hot cup of water for my tea.  I love how I could pour a cup of water and then put the kettle back on without having to set the kettle to keep warm.  Having the two minute window is very helpful.  I love that guest can always have hot water ready when they are over.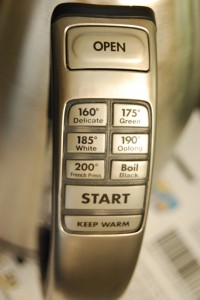 I also love that the base doesn't heat up.  I have a young child who likes to grab things that mommy just grabbed and I wouldn't be surprised that he might try to grab it after I pull the kettle off.  That being said, the kettle itself gets really hot and should be kept away from kids.  I love how portable the kettle is.  I often need hot water at school for a science or art project and having the kettle and it being cordless is a real bonus.  I can also be sure that I have the perfect temperature water for the project.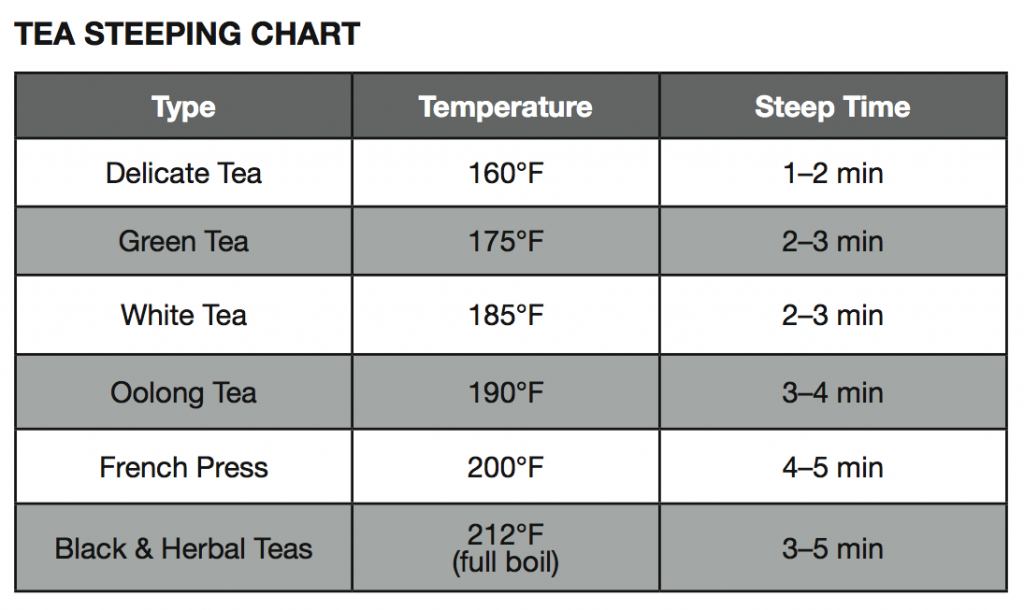 The kettle makes brewing the best cup of tea extremely easy, even for a novice.  The handle has the temperatures preset for 6 different types of teas and it is labeled with the tea name and temperature on each button.  It is extremely user friendly.
If you have a tea lover in your family, this would be the ultimate gift.  Be sure to check it out at Cuisinart.  The PerfecTemp Cordless Programmable Kettle retails for $99.95.
This product review was made possible by Cuisinart.  I was not compensated for this review other than a product sample,  all opinions are 100% mine.