I love being crafty.  Making something pretty out of nothing makes me feel good inside.  I have been taking photographs for a long, long time, and I enjoy making scrapbooks out of those pictures.  While I don't have as much time to do this as I would like, I enjoy myself when I am able to sit down and get a few pages done.  Please do not judge me when I show you that recently I worked on a page for my honeymoon…. that happened in 2005!  At this rate, I will be a grandma before I get to this new baby's book!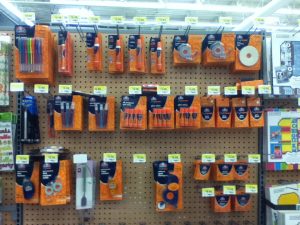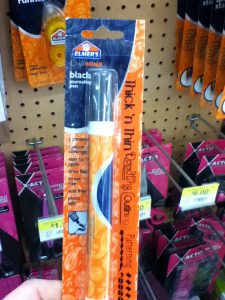 I started my project by shopping at Walmart one day after school to get some memory book making supplies from their selection of Elmer's products.  As a teacher, I am a huge fan of Elmer's.  I have used their glue in my classroom since the first day I taught school.  I was so excited to learn that they are now making memory book supplies.  You can see pictures from my shopping experience on my Google +1 page (Be sure to add me to your circles while you are there).
Here is my completed Memory Book page: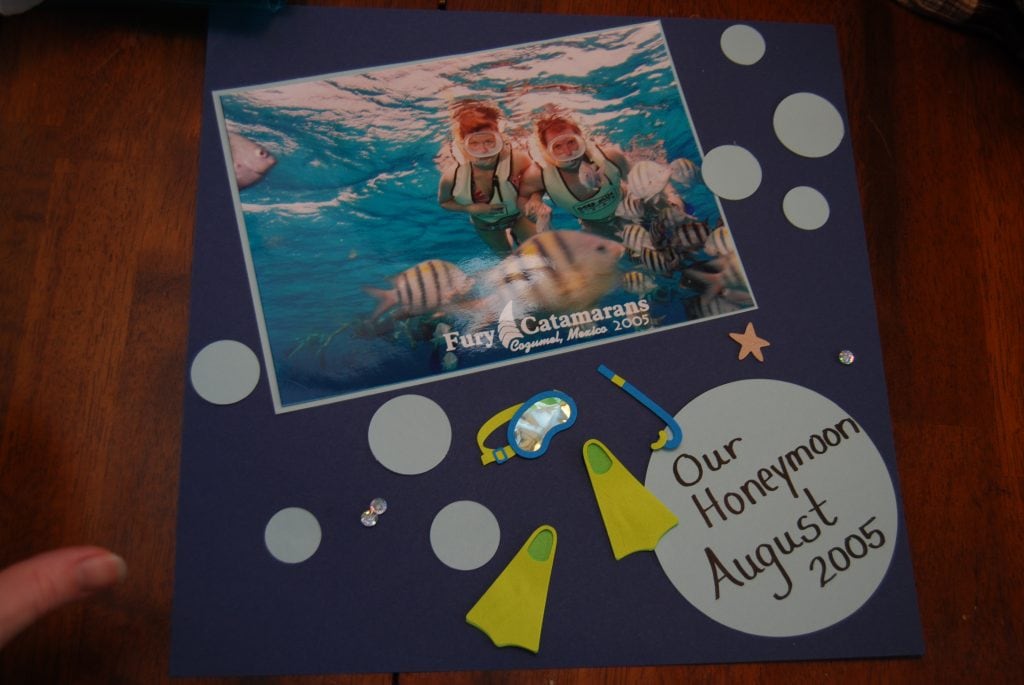 Here are the steps it took to make it: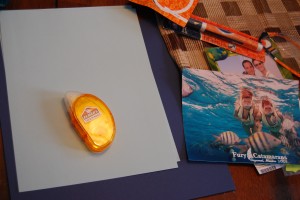 1. First gather all of your supplies and photos.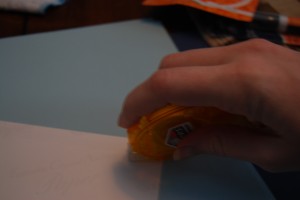 2. The first thing that I did was select the paper colors and back my photo onto a piece of card stock using Elmer's CraftBond Permanent Tape Runner.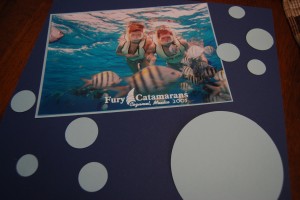 3. Next, I cut out a bunch of small circles out of my chosen color to symbolize bubbles.  I attached the photo and the bubbles to my page using the adhesive tape.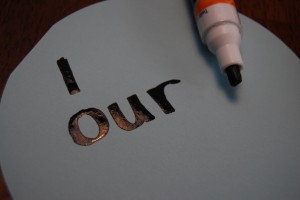 4.  Then, I practiced using Elmer's Memory Book Marker Pen on some scrap paper.  I love that this pen allows you to make patterns and letters in different thicknesses.  The ink comes out very wet, so be sure to let your journal paper dry completely before attaching it to your page.
5.  I added a fun snorkeling sticker to the page to give it some character.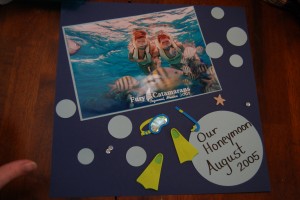 6. Lastly, attach the journal circle to the page.  I will end up making a corresponding page to go along with this one giving more details about our honeymoon trip and the activities we enjoyed.
Add the page to your memory book and enjoy for years to come!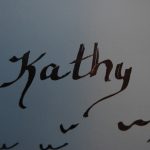 This shop has been compensated as part of a social shopper insights study for Collective Bias. All opinions are 100% mine.