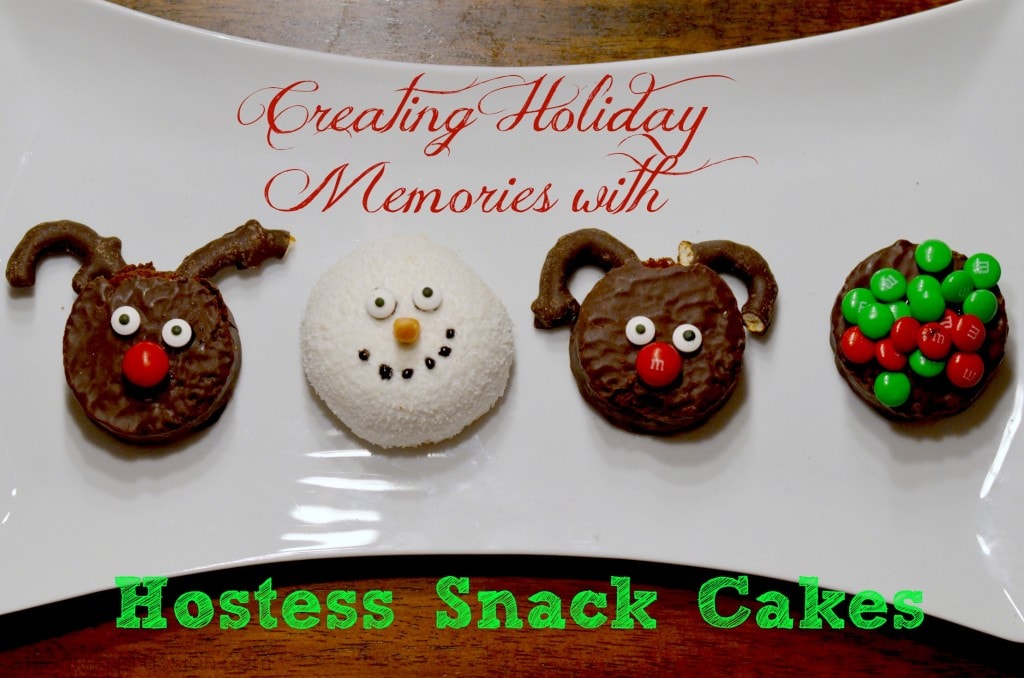 I love holiday snack season.  There is nothing I enjoy more than to hang out with my kids and make fun recipes with them. Christmas is the perfect opportunity to get in the kitchen to create some festive things. I was very excited to be asked to create a sponsored post showcasing one of my favorite brands Hostess and how much fun we could have creating holiday themed treats.  The other day while I was shopping at Target, I found some candy eyes in the baking aisle and instantly knew they would be perfect for creating fun holiday characters from Hostess Snack Cakes!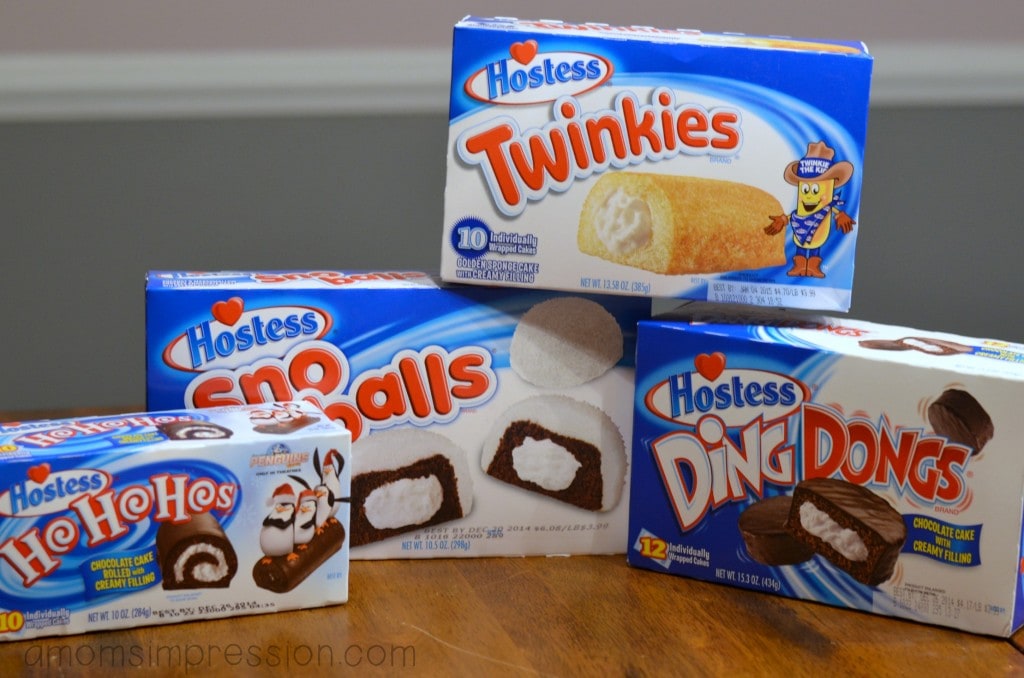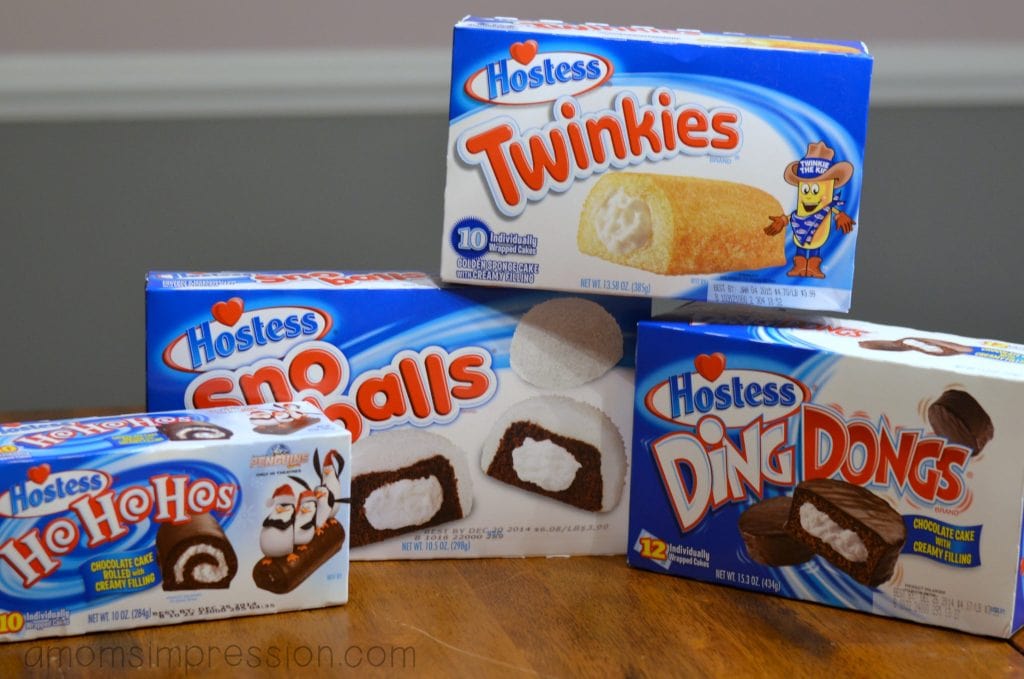 I have been a Hostess customer ever since I can remember.  When I was a little girl my mom would take me to the "bread store" (which really was a Hostess store) to get some bread and treats. I loved rolling the shopping cart down the aisles picking  My mom let me choose one special snack cake to enjoy when we got home.  My favorite snack cake was Ding Dongs, I don't think there is a better dessert on the market!  For our little project I gathered my favorite snack cakes along with some other Hostess favorites to create our special treats.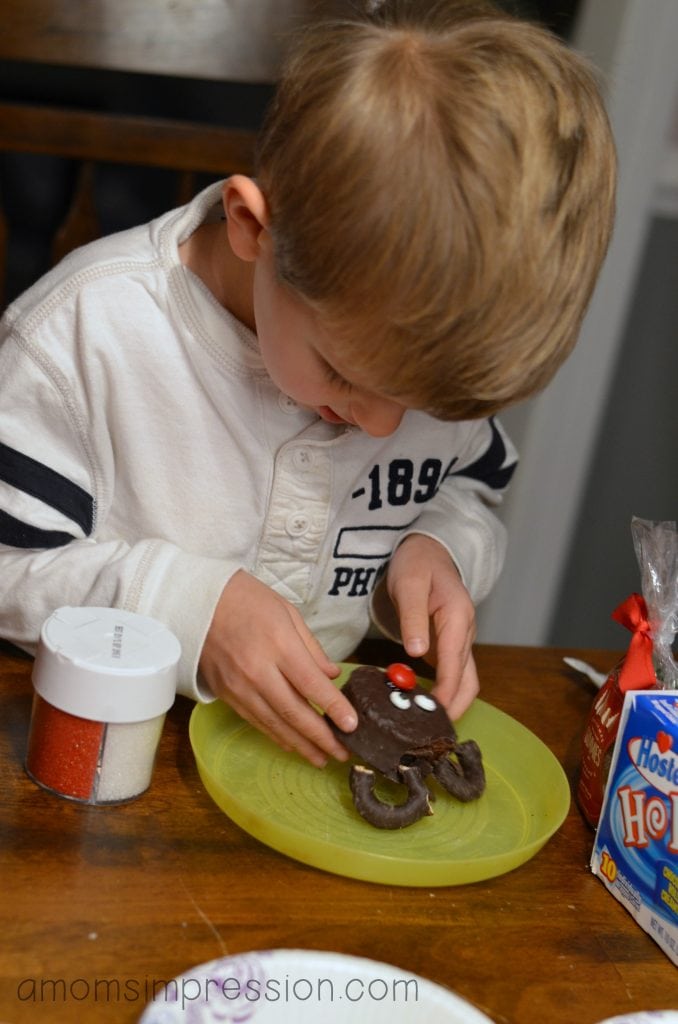 My kids love experimenting and getting creative in the kitchen with me.  Last year we went wild with some holiday cookie decorations and a gingerbread house.  When they found out what I had in store they were excited to get started.  During my Target shopping trip I also picked up some candies (my daughter loves M&Ms) and sprinkles as well as some icing and chocolate covered pretzels that we used for our Rudolph antlers.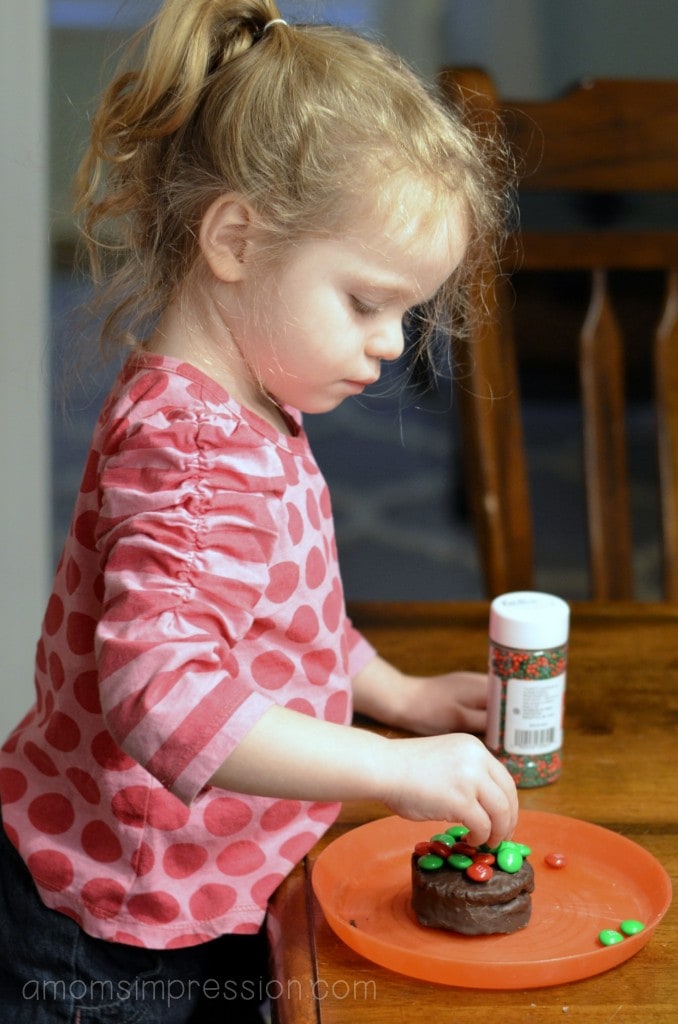 Both of my kids enjoyed our decorating session.  I think it went over even better than our cookie decorating that we did last year!  Caroline's M&M cake was fantastic and Jonah's Rudolph blew me out of the water.  He really did a great job on him!  I created a snowman using Hostess Snowballs, the candy eyeballs, black icing and a orange nose that I molded out of a starburst candy.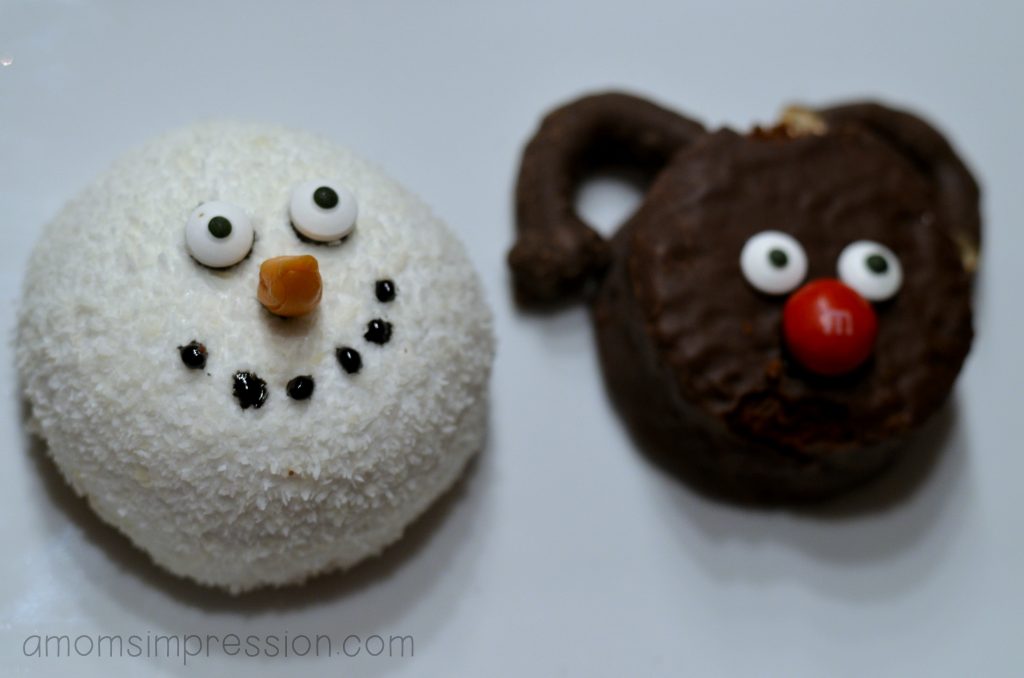 My husband thought we did a great job and is bringing some of our treats to his co-workers.  We have plenty more to decorate this weekend for our neighbors.  I think we just created a new family holiday tradition!
Pin To Win Sweepstakes
Hostess wants to make your holidays a little brighter by hosting a $1000 Walmart Gift Card Giveaway!  All you need to do is pin your favorite Hostess creations and use the hashtage #HostessHolidaySweeps.  For complete rules visit bit.ly/HHSweeps!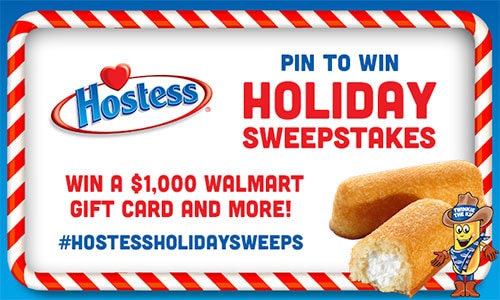 Win It
If that isn't fantastic enough, Hostess is also giving away a $100 Walmart Gift Card here!  Just leave me a comment on this post and enter below!
a Rafflecopter giveaway

Be sure to follow Hostess on all of their social media sites and online for more amazing treats for the holidays: 
Website: http://www.hostesscakes.com, http://www.hostessbrands.com
Twitter:  http://www.twitter.com/Hostess_Snacks
Facebook: https://www.facebook.com/Hostess
Instagram: http://www.instagram.com/Hostess_Snacks
Pinterest: pinterest.com/hostesscakes
Tumblr: hostesssnacks.tumblr.com
This blog post is part of a paid SocialMoms and Hostess blogging program. The opinions and ideas expressed here are my own!