This post was sponsored by Align as part of an Influencer Activation for Influence Central and all opinions expressed in my post are my own.
The kids are home for the summer!  So far we have been swimming, eating, playing with our toys, and enjoying a couple massive water gun battles. Getting into a new routine is slow, but so crucial for growing kids. Establishing a kids daily summer schedule helps everyone stay structured, and know what to expect.  It helps ease the transition back to school in August and the very structured routines at school.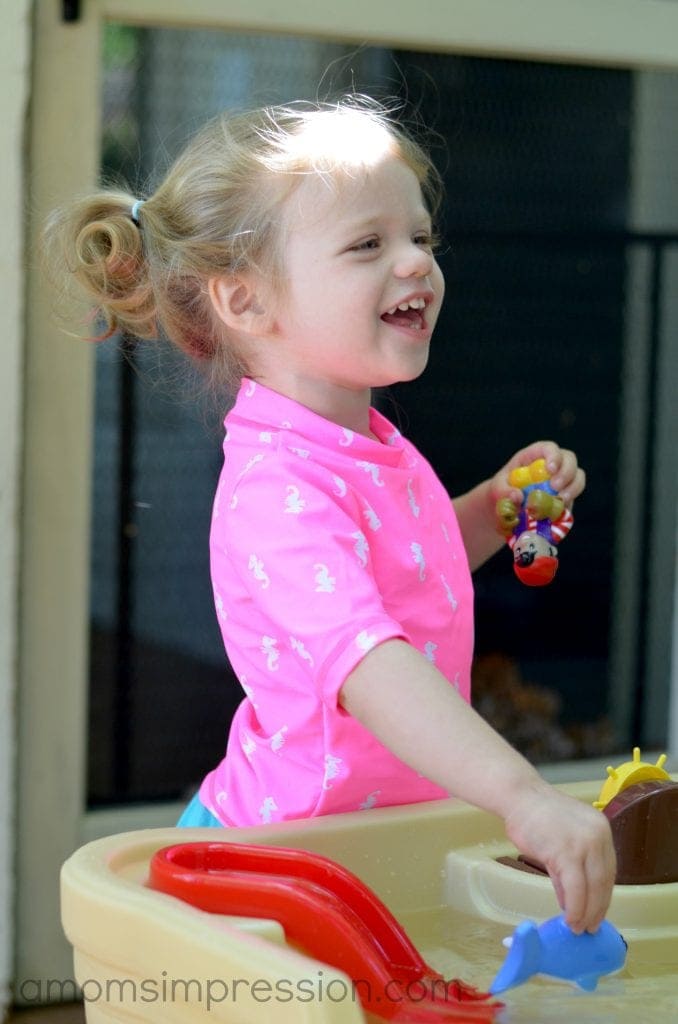 A summer schedule doesn't have to be set in stone, having a rough idea of what to expect during the day will give kids expectations and help the day go smoother. I created a simple schedule that my family follows for most days during the summer.
Kids Daily Summer Schedule
| | |
| --- | --- |
| 7:00 a.m. | Free Time |
| 9:00 a.m. | Breakfast |
| 9:30 a.m. | Summer School Refresher |
| 12:00 noon | Lunch |
| 1:00 p.m. | Activity time |
| 2:30 p.m. | Snack |
| 3:00 p.m. | Swimming/ Recreational Time |
| 5:00 p.m. | Free time/Gymnastics (Wed) |
| 6:00 p.m. | Dinner |
| 7:00 p.m. | Family time |
| 8:00 p.m. | Bedtime |
Benefits of Creating a Kids Daily Summer Schedule
Besides establishing a routine for kids, creating a schedule has other benefits for your family as well.  Busy mornings, stress, diet and changes in routine may disrupt your kids' natural balance of good bacteria. Having a healthy digestive system is crucial for kids.  My son especially has had digestive issues so we watch his behaviors closely especially when he is off of his daily schedule. One way we help fortify his healthy digestive system is by offering him a daily probiotic supplement like Align Jr. which helps to support his digestive health.*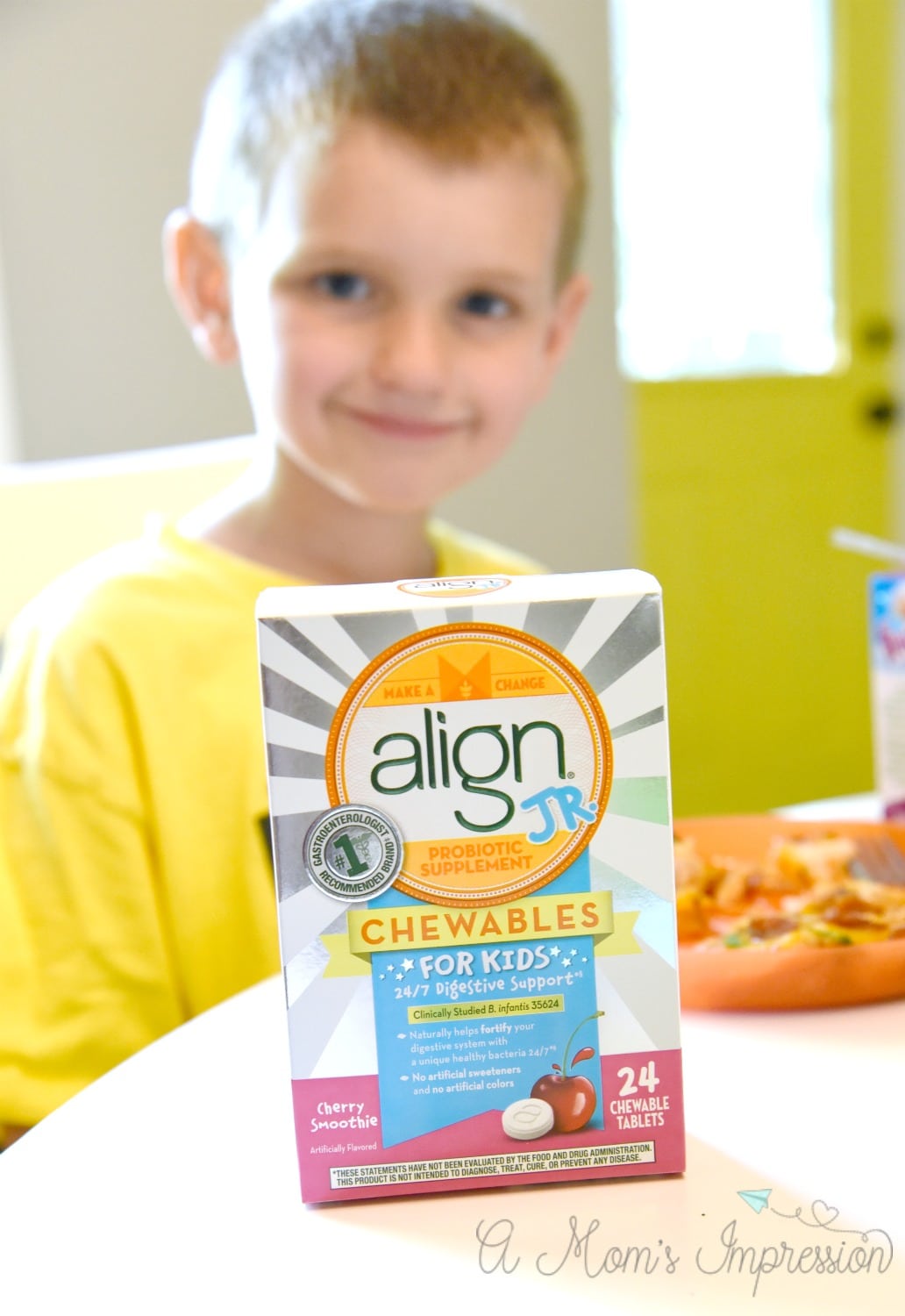 If you are not familiar with probiotics, they are a good bacteria that help provide a health benefit and are essential for many vital body functions, including healthy digestion. Align, the #1 Doctor and Gastroenterologist-recommended probiotic brand‡ now comes in great-tasting chewables for kids age 6-12 years old. We love that they don't contain any artificial sweeteners or colors and are a great option for our little ones.
Do you love a great coupon?  check out some money saving coupons on Align here!
For more information about probiotics and Align Jr. be sure to check out their website.
*These statements have not been evaluated by the Food and Drug Administration. This product is not intended to diagnose, treat, cure, or prevent any disease.
 ǂ Among gastroenterologists and doctors who recommended a brand of probiotic in an AlphaImpactRx 2016 Survey.
Align partnered with bloggers, such as me, to get the word out about its great product benefits. As part of this program, I received compensation for my time. Align believes that consumers and bloggers are free to form their own opinions and share them in their own words. Align's policies align with WOMMA Ethics Code, Federal Trade Commission (FTC) guidelines and social media engagement recommendations.