The ponies are finally getting a shot at the Big Screen! My Little Pony: The Movie arrives in theaters October 6th and we have a pretty excited little girl on our hands. Today we are partnering with Lionsgate to share the new trailer and show you how you can create your own My Little Pony with The Pony Creator website!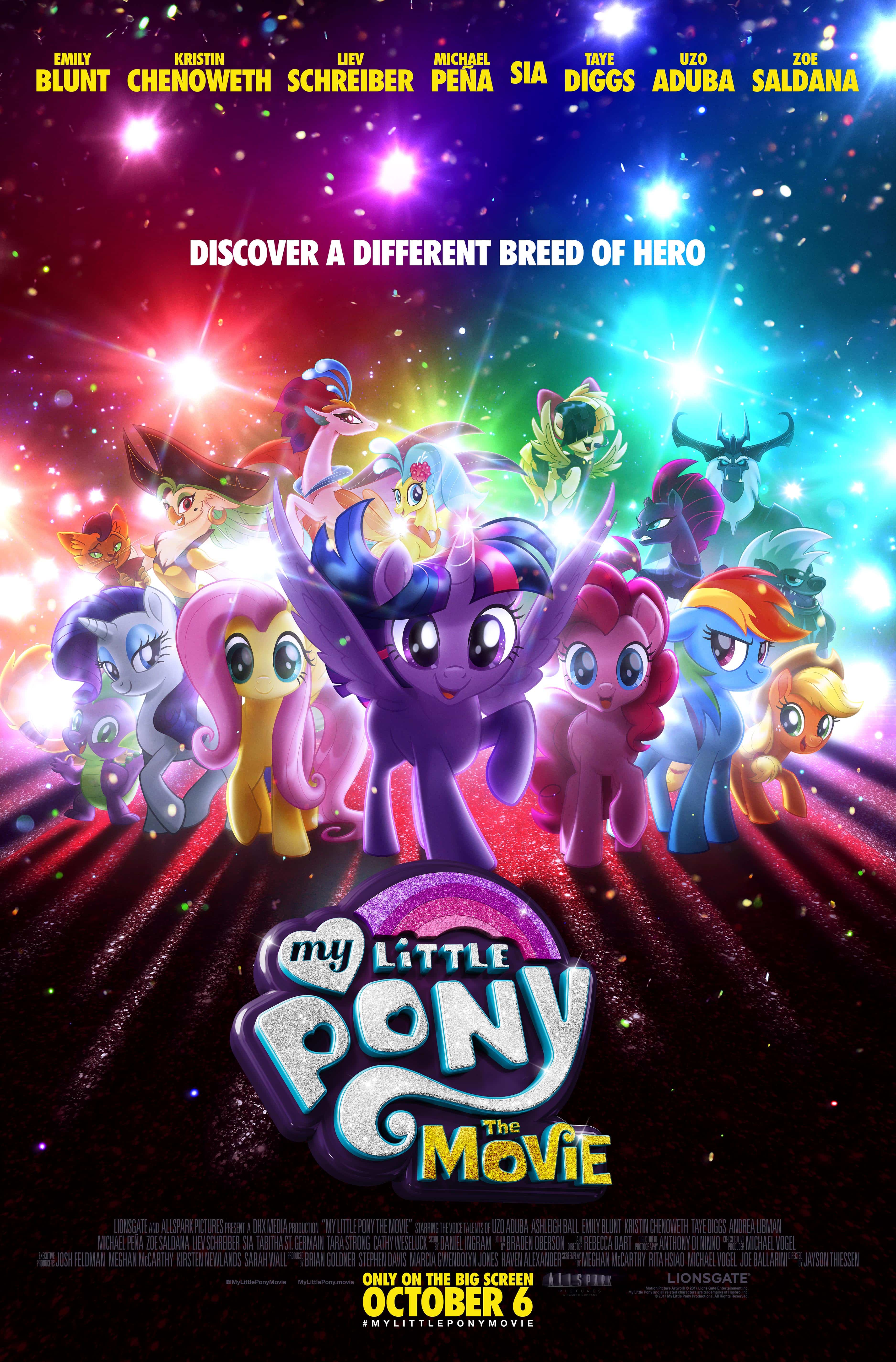 Synopsis

A dark force threatens Ponyville, and the Mane 6 – Twilight Sparkle, Applejack, Rainbow Dash, Pinkie Pie, Fluttershy, and Rarity – embark on an unforgettable journey beyond Equestria where they meet new friends and exciting challenges on a quest to use the magic of friendship to save their home.

The film has an all-star voice cast including Emily Blunt, Kristin Chenoweth, Liev Schreiber, Michael Peña, Sia, Taye Diggs, Uzo Aduba and Zoe Saldana. The movie features original music and songs performed by Sia, Diggs, Saldana, Chenoweth and Blunt.
On October 6, it's time to friend up! Watch the trailer for #MyLittlePonyMovie & join the littlest ponies on a BIG screen adventure.

Create Your Own My Little Pony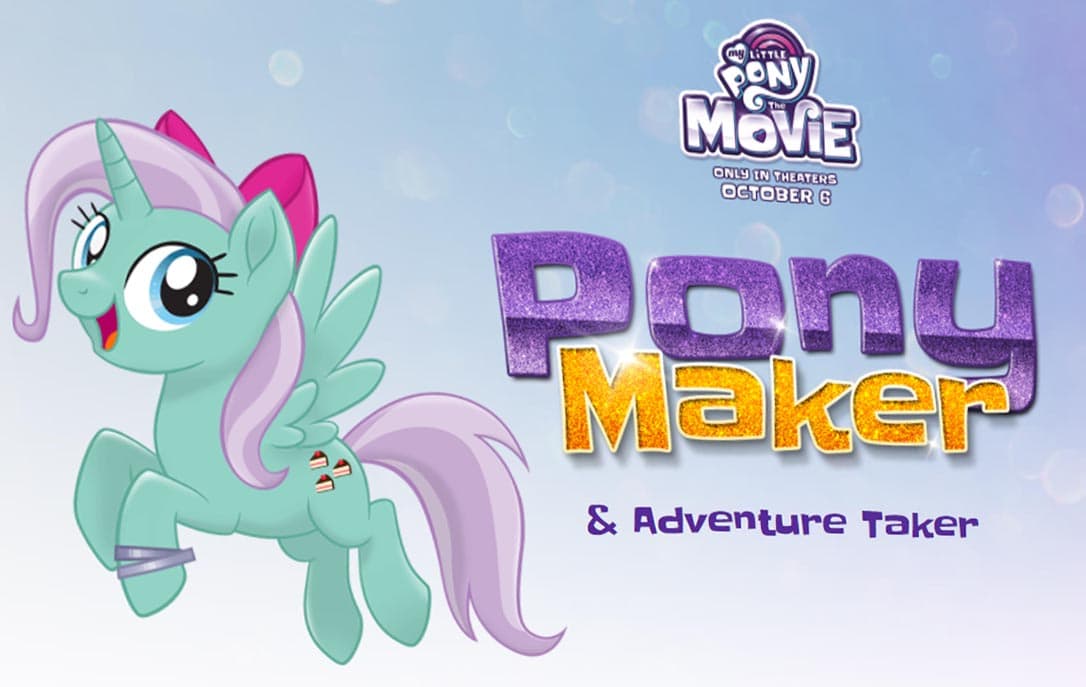 An incredibly fun new feature: The Pony Creator has just launched! Join the world of Equestria by personalizing your own shareable pony. Get your creative caps on and let your imagination be your guide as you create your own My Little Pony.
Here is the pony Caroline and I created!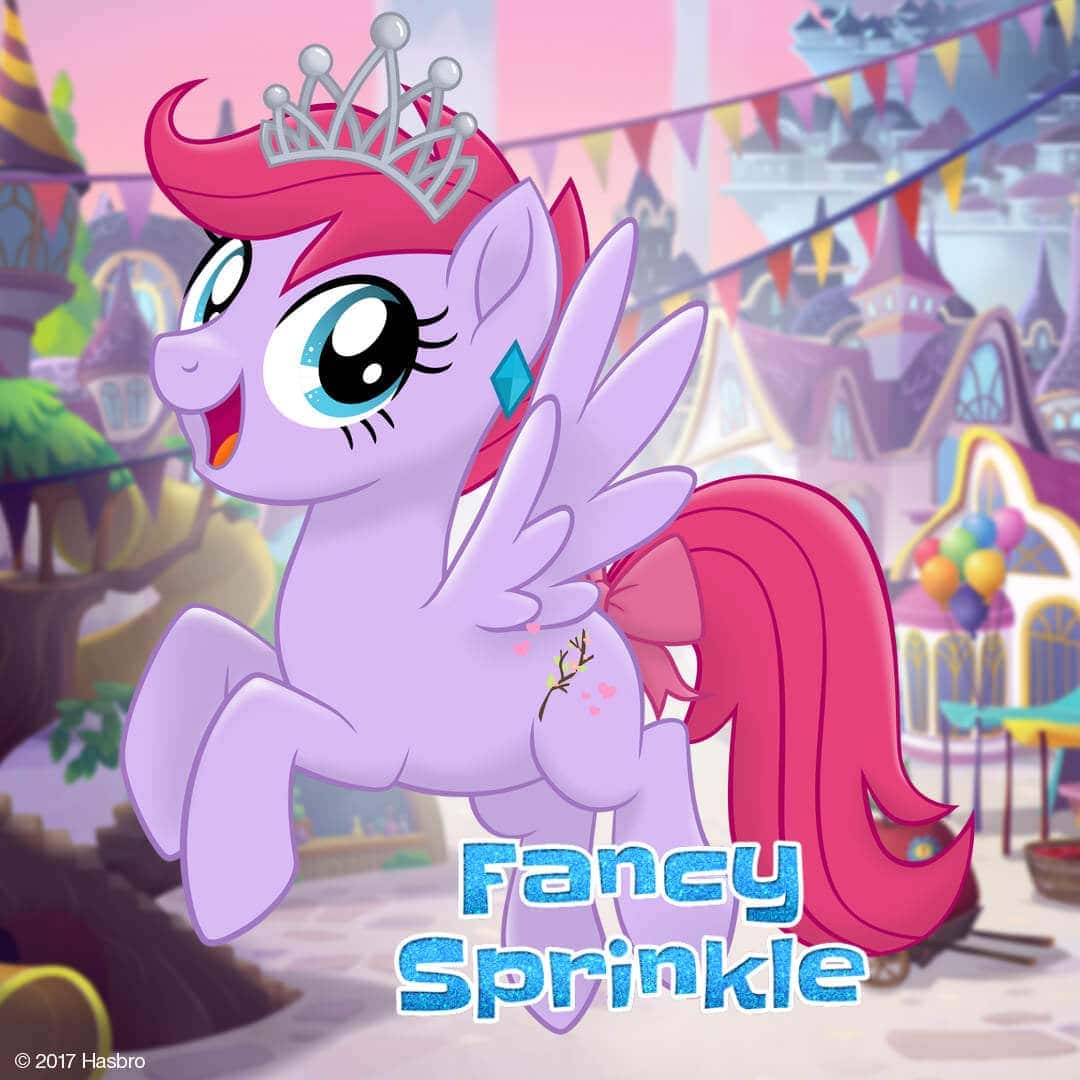 She is adorable!
Are you excited for the new My Little Pony Movie?  Be sure to watch the trailer and stay connected with all things MLP.
Stay connected with My Little Pony: The Movie!