Last week I was on vacation in Idaho so I didn't post about my workouts… but I promise that I did do them!  My sister actually can vouch for me as she ran with me on one of the days.  I really enjoyed running with her and I wish we could do it more often! I feel pretty good during and after each run.  I know these are still kinda easy, but I am sticking with the plan.
Here was my workout for week #3: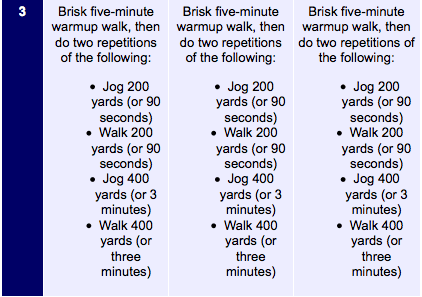 My second workout of the week was the hardest as I was up in the mountains and had to climb up hills.  Needless to say, my midwestern ankles were sore the next day!
This week the three workouts are still the same each time: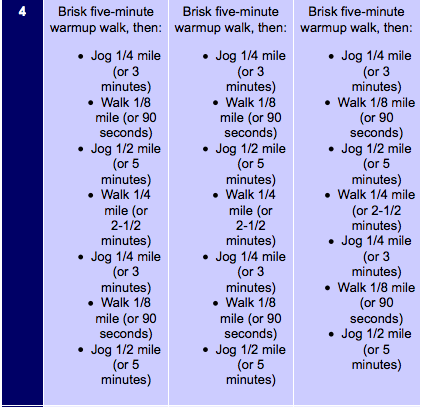 As you can see the jogging is amped up this week, 16 minutes of jogging verses 9 minutes in week 3.  I am feeling pretty confident about my ability to do this, but my dog is pretty much out of commission.  He really wanted to go with me this last time and give me his sad puppy dog eyes, but I didn't take him.
Wish me luck this week!