This is a sponsored post written by me on behalf of Smithfield®. All opinions are entirely my own.
I think one of my favorite things about summer is grilling out with my family and friends.  We have an amazing back yard and screened in porch, so almost every summer evening you can find us out there enjoying dinner at our outdoor table.  Maybe it's just me, but food seems to taste so much better on the grill.  My husband is grill master and I enjoy sitting back with a beverage and enjoying the fact that I am not in the kitchen. The kids love playing outside chasing each other or climbing up the trees.  They could play for hours out there if we let them.  When we grill, it's nice to be able to let them play up until we sit down to eat.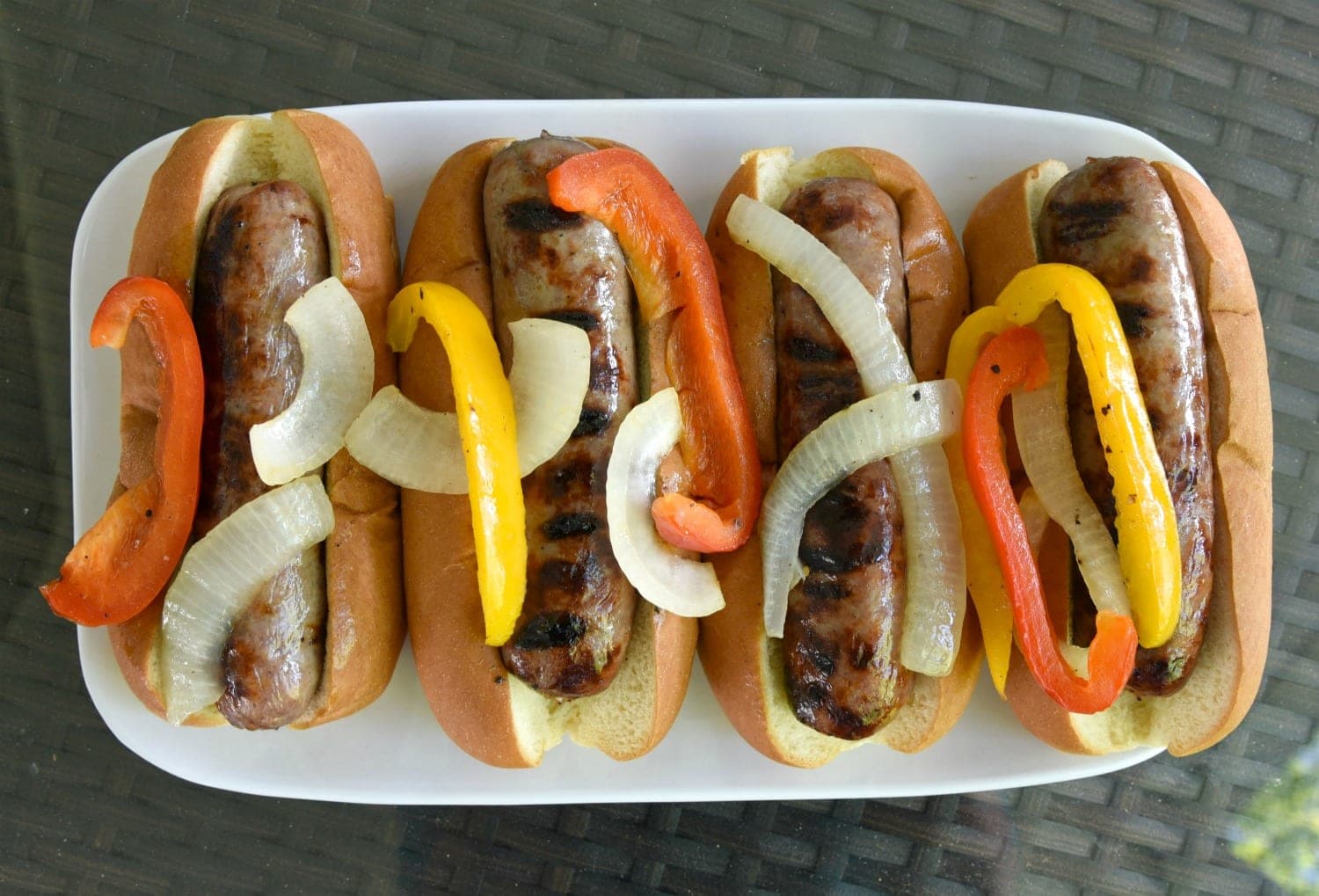 Over the years we have tried a lot of delicious recipes on the grill.  We have made everything from pizza to salmon. We have made some tasty kabobs and tried a hundred different ways to grill chicken.  We love getting creative with new hamburger recipes and even figured out that our son loves peanut butter on his cheeseburgers!
I enjoy a lot of different foods, but if I am going to be honest my favorite thing to cook on the grill is bratwurst. I don't think that you can go wrong with a great tasting brat, smothered with some great tasting vegetables, complimented with a great tasting beer.  To me that is what summer is all about.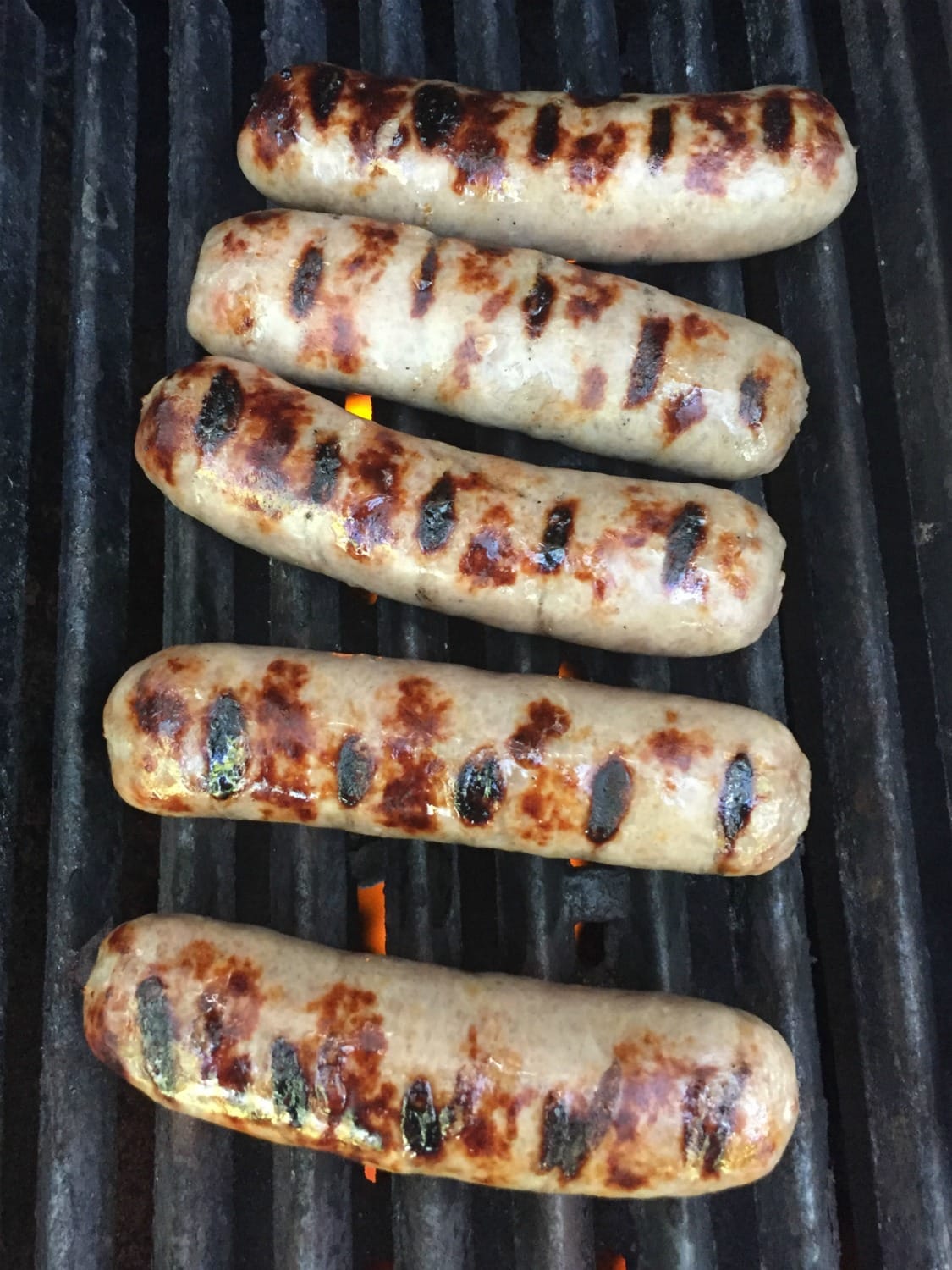 My favorite way to serve bratwurst is to grill them and top with peppers and onions.  It's easy to do and it can all be done on the grill. For the peppers/onions just slice the veggies and drizzle with a little olive oil and add some salt and pepper.  Wrap everything in a foil pouch and place on the grill right next to your bratwurst.  Everything gets done at about the same time and there is virtually no cleanup.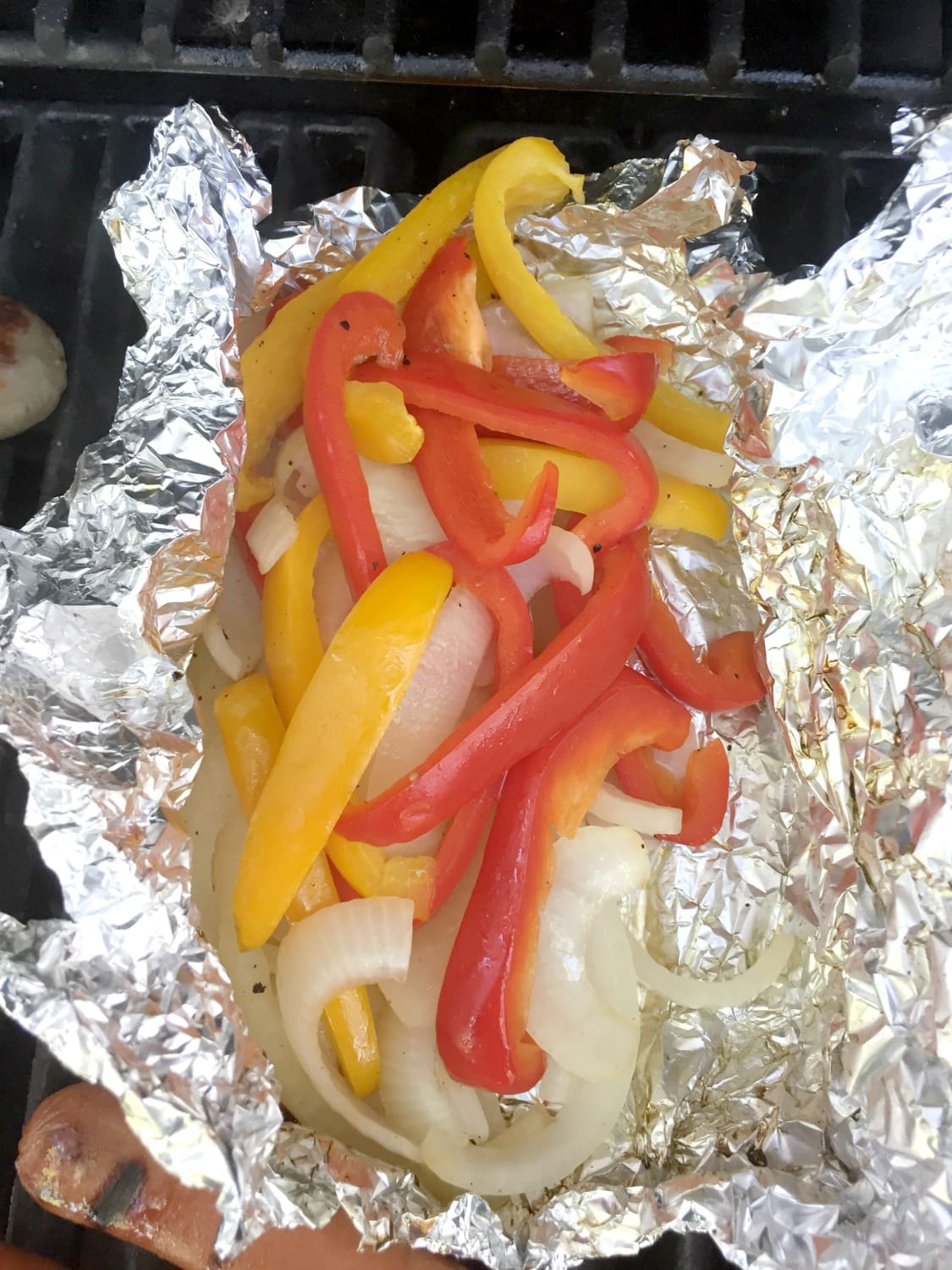 Speaking of bratwurst, check out this special edition bratwurst infused with real Yuengling® Traditional Lager from the Smithfield® Craft Collection™!  Made with premium cuts of pork and a special blend of sweet and savory spices, this new limited edition bratwurst is available at Kroger or Kroger banner stores like Owen's, Food 4 Less, or Baker's in the meat case. We tried the Smithfield® Yuengling® Bratwurst this past week and thought it was exceptional. It's made with no MSG too! You can taste hints of Yuengling Lager and it goes so perfectly with the beer, we highly recommend it!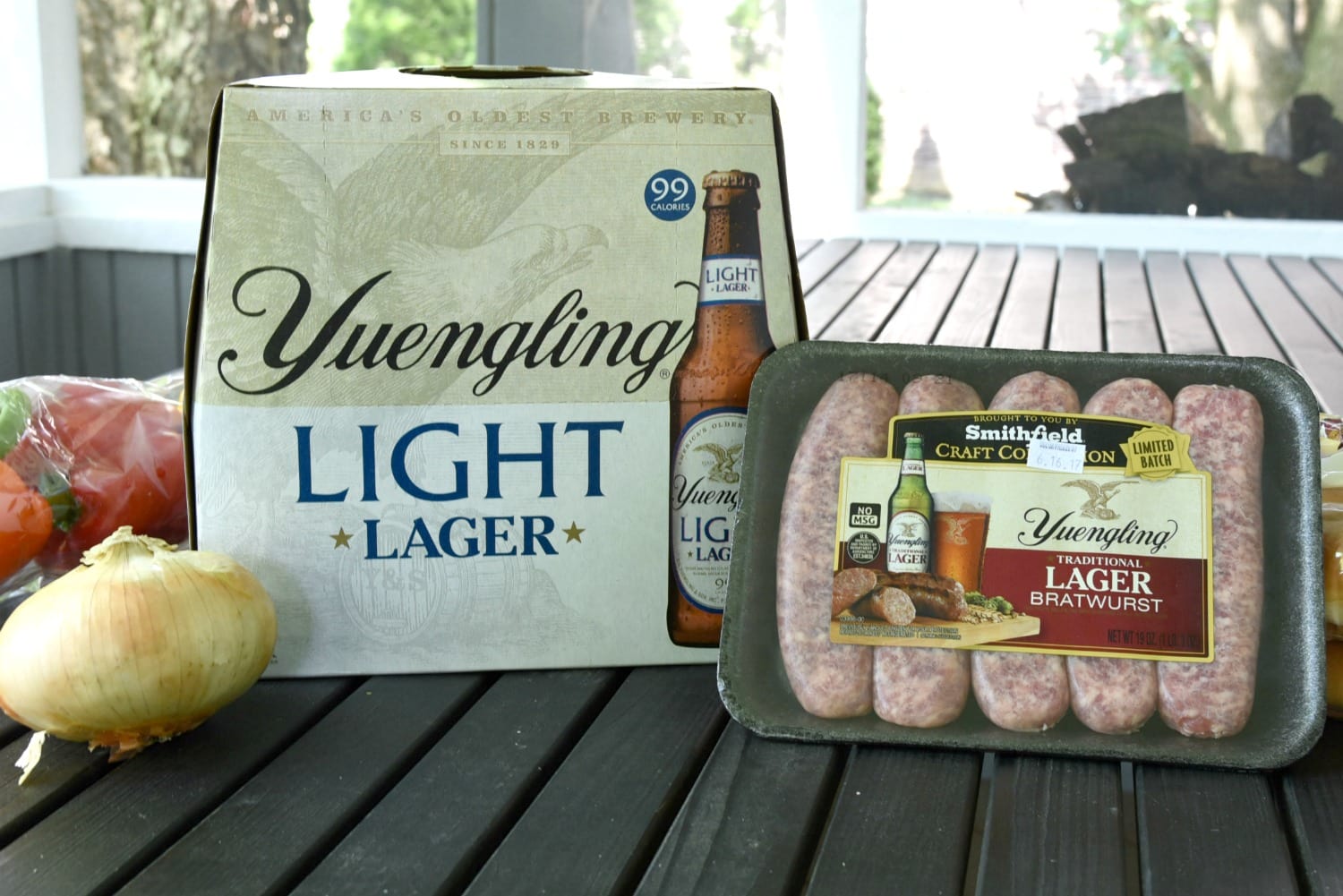 Bratwurst tastes so much better when it is paired with a good beer.  Indianapolis just got Yuengling in our grocery stores and I couldn't be happier.  Yuengling Traditional Lager is my husband's current lager of choice. He loves the flavor of the roasted caramel malt for subtle sweetness and the rich amber color.  I prefer Yuengling Light for the warm summer months.  It is the perfect beer to relax with after a long day at the pool.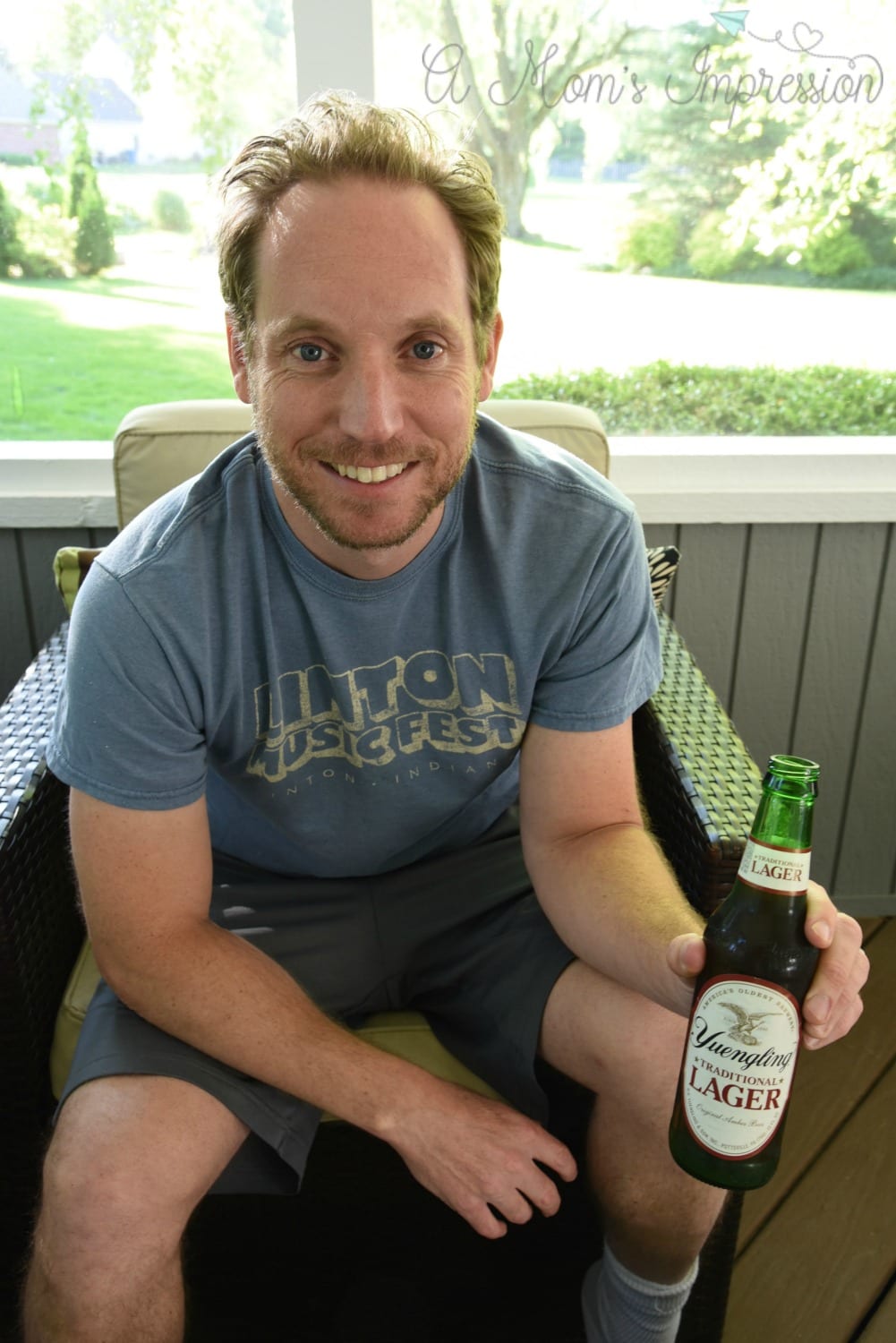 Yuengling is America's oldest brewery (located in Pottsville, PA) and Smithfield (located in Smithfield, VA) is the ham capital of the world. Both come from towns with a slower, more thoughtful pace – grounded in tradition with a pride for their heritage.  With that heritage comes an appreciation for quality, flavor and family; why Smithfield & Yuengling make the perfect pair. Yuengling Traditional Lager is available at Kroger and Kroger banner stores such as Dillons and Ralph's.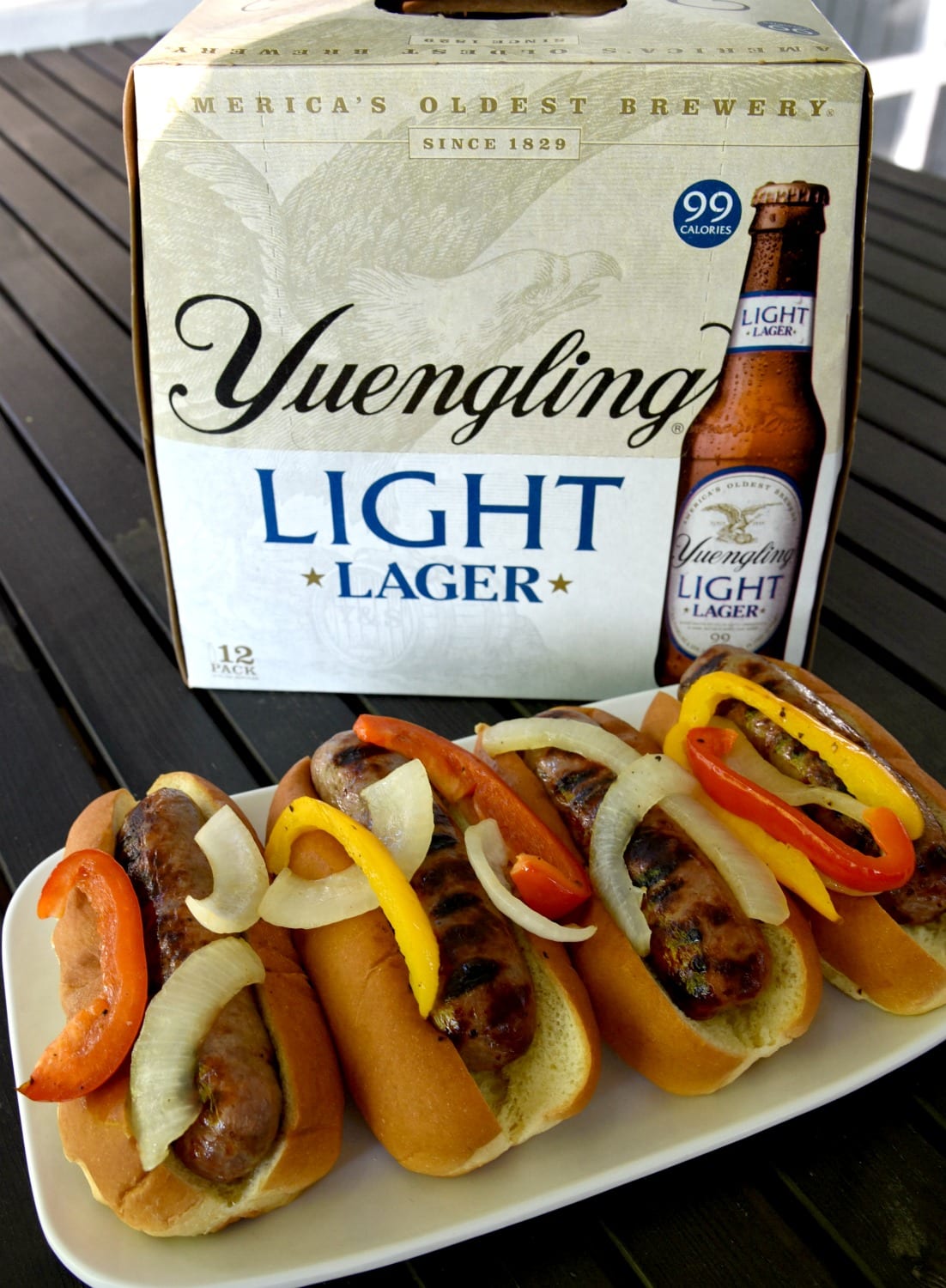 For all of my friends who love to save on your groceries, you can print off a coupon right now for your next shopping trip. Save $1.00 when you purchase ONE Smithfield Yuengling Bratwurst, 19 oz. Download your Kroger coupon here.
I'm glad that summer is just beginning and I have many more summer nights to sit outside with my family to enjoy some great tasting grilled food along with a great tasting bottle of beer.