I was working out last night and went back to my locker to grab my gym bag and my purse, keys and phone.  I looked at my phone to see if I had any messages and saw that my husband had asked me to get some packaging tape on the way home.  It was 8:30 at night and I was tired and hungry and hadn't eaten dinner yet.  I really didn't feel like going to the grocery store a couple miles down the road.  It was just at that moment that he sent me another text, as if he knew exactly what I was thinking.  It said: "I'm pretty sure you can get it at the CVS next door".  The CVS next door!  Of course I can!  I waltzed over to the conveniently located CVS store next to my gym and sure enough, there it was; packaging tape.  They had several different kinds and sizes.  I was impressed by the selection.  It seems CVS always has just what you need just when you need it.  This is not a joke; I was thinking all of this last night while I was purchasing the tape.  I walked by hair care products, toys, seasonal decorations, sodas, beer, wine, milk, and eggs.  And that isn't even counting all the personal care and health products such as the cough and cold medicine, the pain relievers and obviously the pharmacy.  I cannot stress how convenient it is for us to have a CVS across the street.  Just like my husband's well-timed text last night, I find it funny that after I was thinking all of these thoughts just last night, CVS contacted us and gave us this opportunity to tell everyone how they are making our lives even easier.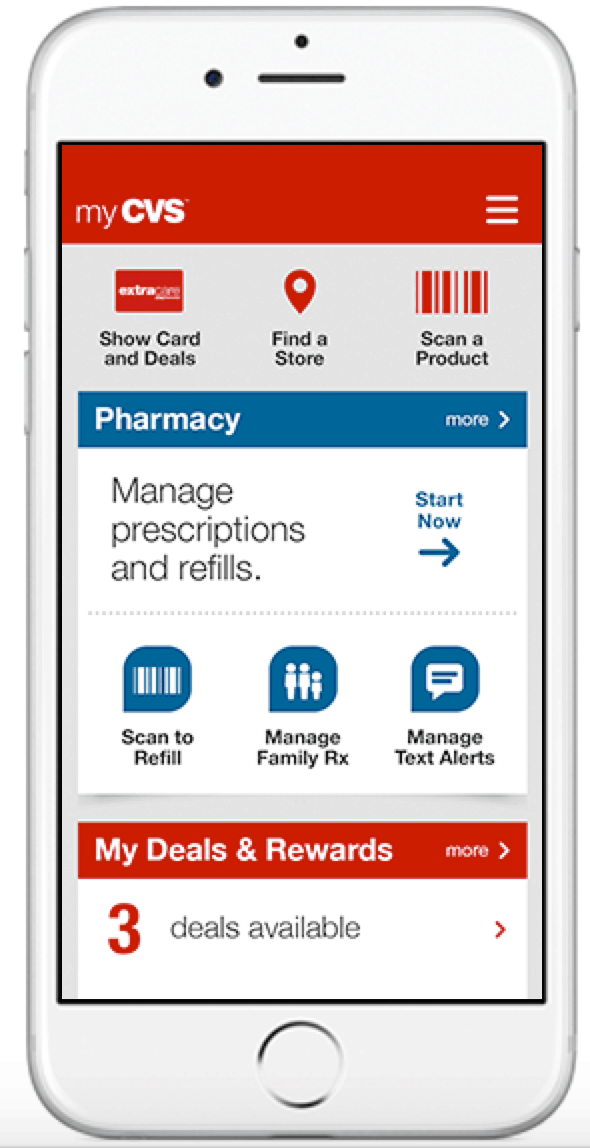 Have you tried out the CVS Pharmacy app?  They just updated it with some new features!  I downloaded the app tonight and played around with it a bit.  In a time where it seems every organization and store has an app, I really feel that CVS got it right with this one.  First of all, the app makes it easy to manage you and your family member's prescriptions.  You can automatically refill your prescriptions on it, view and transfer prescriptions to a local CVS Pharmacy, learn about the drugs you are taking and use the app to pick up prescriptions. It even has a medication reminder on it.  For families with a lot of prescriptions to renew and keep track of, this could be a lifesaver.
The time-saving features don't end there, here are some fun features:
The app syncs with your Extracare card.  This sends you personalize deals generated from your purchase history.
You can  upload your favorite photos from your smart phone or Facebook and send them directly to the Photo Center.  Then just head to the store and pick up your prints.
You can search for products on the app and find a store closest to you.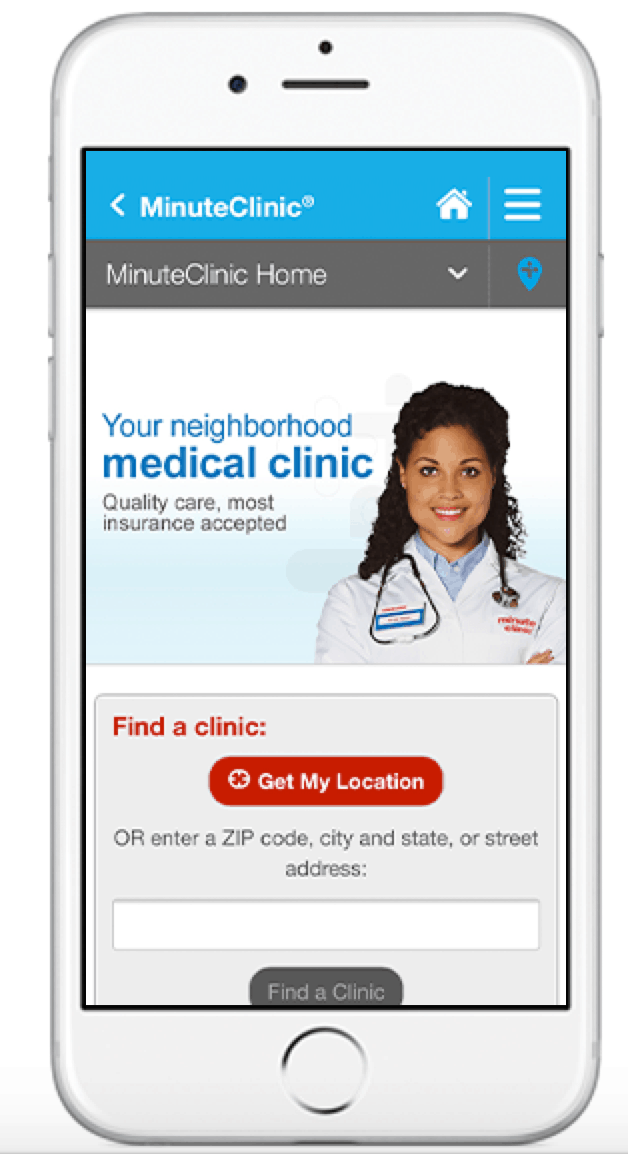 The feature I like the most is the MinuteClinic.  We have used this several times in the past couple years and it has been a great to help to us when we have picked our children up in the afternoon from school and it looks like they may have an ear infection or other minor illness.  We love that we can just go down the street and have a nurse get us the help we need.  The only drawback is that sometimes the lines and wait can be a little long.  With the app, you can see how long the wait time is before you even arrive so you can be prepared. If you have ever had to wait with a sick kid you know what a huge, awesome, amazing feature this is.  I would love to be able to check in on the app and get a place in line instead of having to physically go to the clinic and check in at the kiosk they have there.  This is the only thing that I would add to the app, then I could keep an eye on the wait time and arrive at the clinic 15 minutes or so before the wait time is up.

When I think of CVS, I think "convenient".  It is always there.  It almost always has what I need.  With this new app, it has made itself even more convenient.  This busy parents wants to thank CVS!