This post is sponsored by Chamberlain. I was paid for this post and received the featured Home Bridge as compensation.
As I have been getting older, my short term memory is suffering. I remember my mom being forgetful when I was a kid, and now I think I am turning into her. I'll set my phone down somewhere and forget where it is and have to have my husband call it for me.  I lose the remote for the television about three times a day.  I don't remember if I have closed the garage door after I drive off down the street. I am a total mess at times. There is so much stuff going on inside this head that I am having a hard time keeping everything straight.  Thank goodness there are all these smart devices out there to help.
Recently I was sent the MyQ® Home Bridge from Chamberlain and it has helped me manage my forgetfulness.  The MyQ® Home Bridge is a device that will connect your garage door opener to your Apple HomeKit™ allowing you to ask Siri® whether you closed your garage door or not.  If you forgot, no problem she can do it for you! No more running back to the house to be sure I closed the garage door.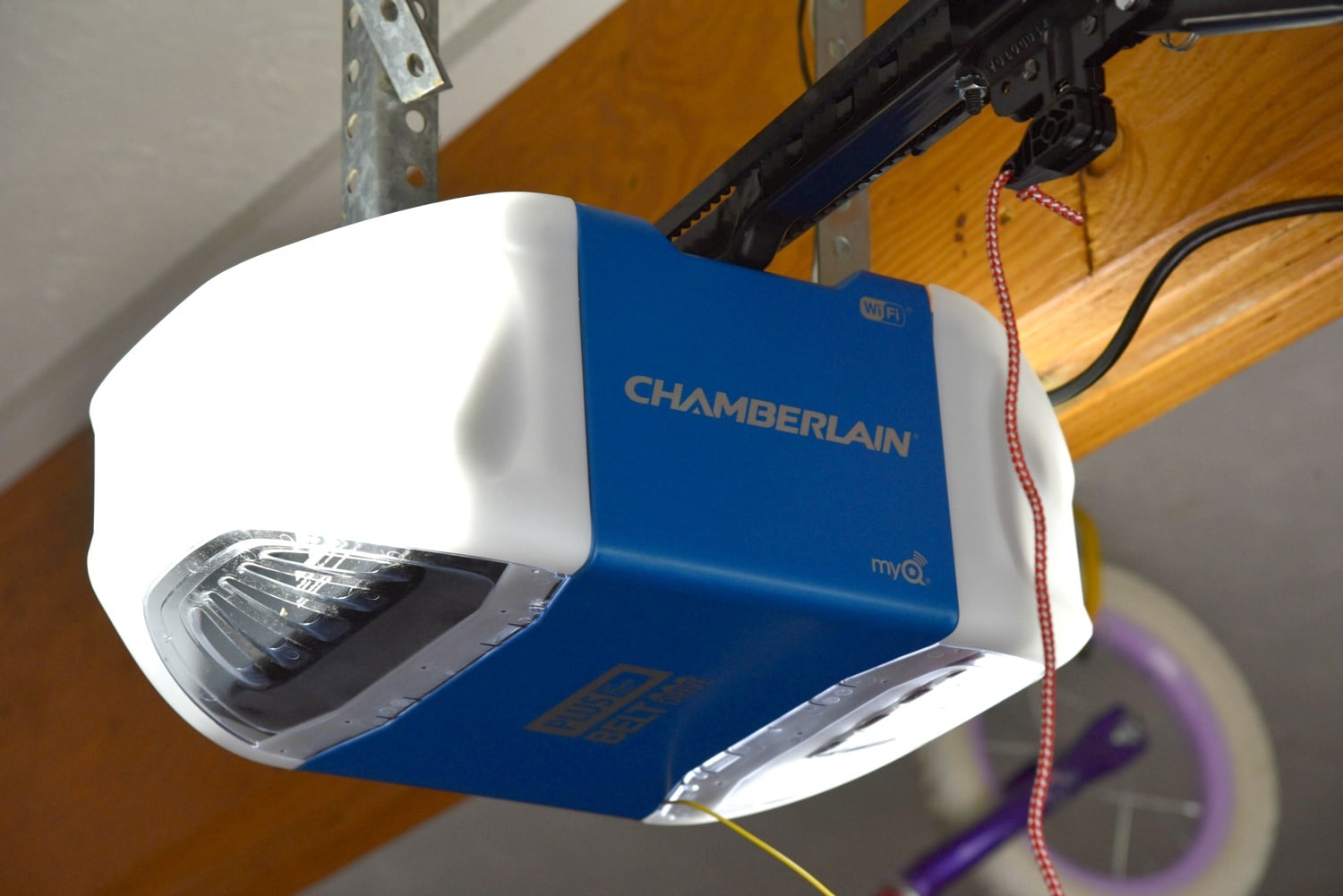 As you can imagine, this has changed my life. A couple of years ago we forgot to close our garage door before we went to bed and someone came into our garage and went through our cars.  Luckily they didn't take much but it shook me to my core.  I didn't feel safe for a little while.  I can now be upstairs in bed and ask Siri® if  I forgot to close the garage door, and if I did, she can close it for me! The peace of mind this little device has given me is undeniable.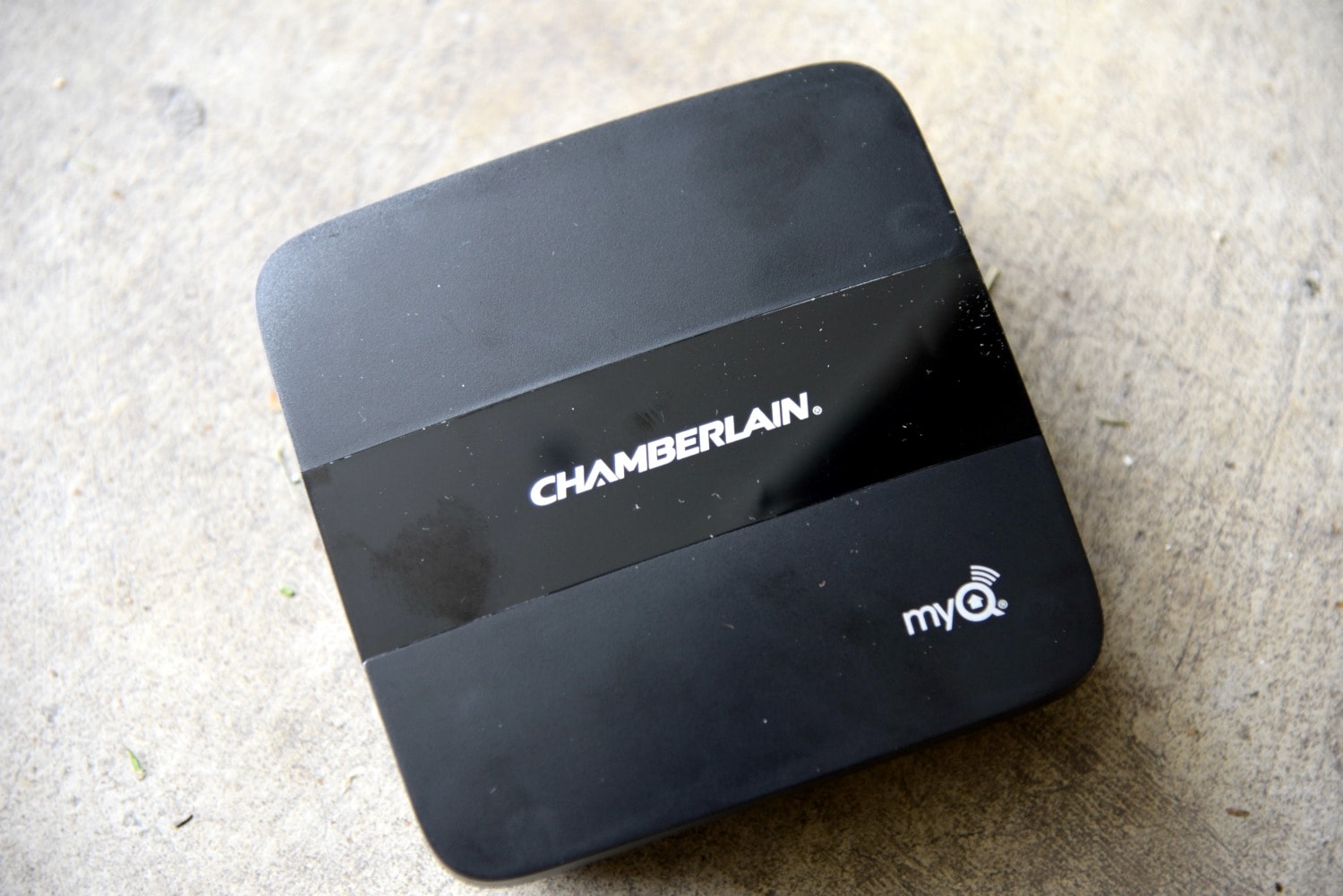 The MyQ® Home Bridge can also connect with your other smart devices through Apple HomeKit™ so you can set your smart thermostat to turn on when you open your garage. If you have smart lighting you can also set the lights to come on when you open the garage or go off when you close it. It is pretty awesome!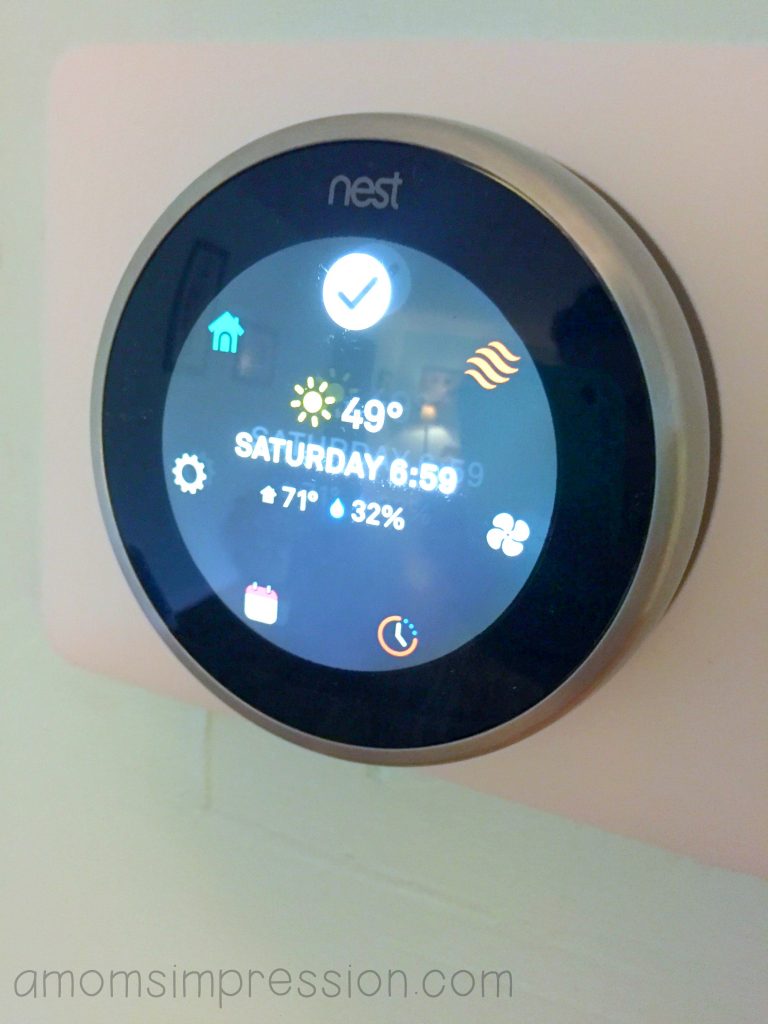 Setting up MyQ® Home Bridge was pretty straightforward. All you need is a Wi-Fi connection with internet access and a garage door opener installed 1993 or later with safety sensors. You will also need a compatible device, iPhone® 4s or later; iPad Pro®, iPad Air® or later, iPad® 3rd gen or later, iPad mini™ or later or an iPod touch® 5th gen or later.  You can also use an Apple Watch or Apple TV.
Plug in the MyQ® Home Bridge.
Download the Chamberlain MyQ® app (or sign into it if you already have it)
Sign in or create an account.
Find MyQ® under Discovered Devices and follow the steps!
The MyQ® Home Bridge comes with a mounting bracket and hardware if you want to mount it next to the wall or ceiling.  We have ours plugged in next to the garage door opener.  Now you can head over to your phone and open Apple Home to see your device. You also have the ability to connect your garage door opener to IFTTT or Google Home (assistant).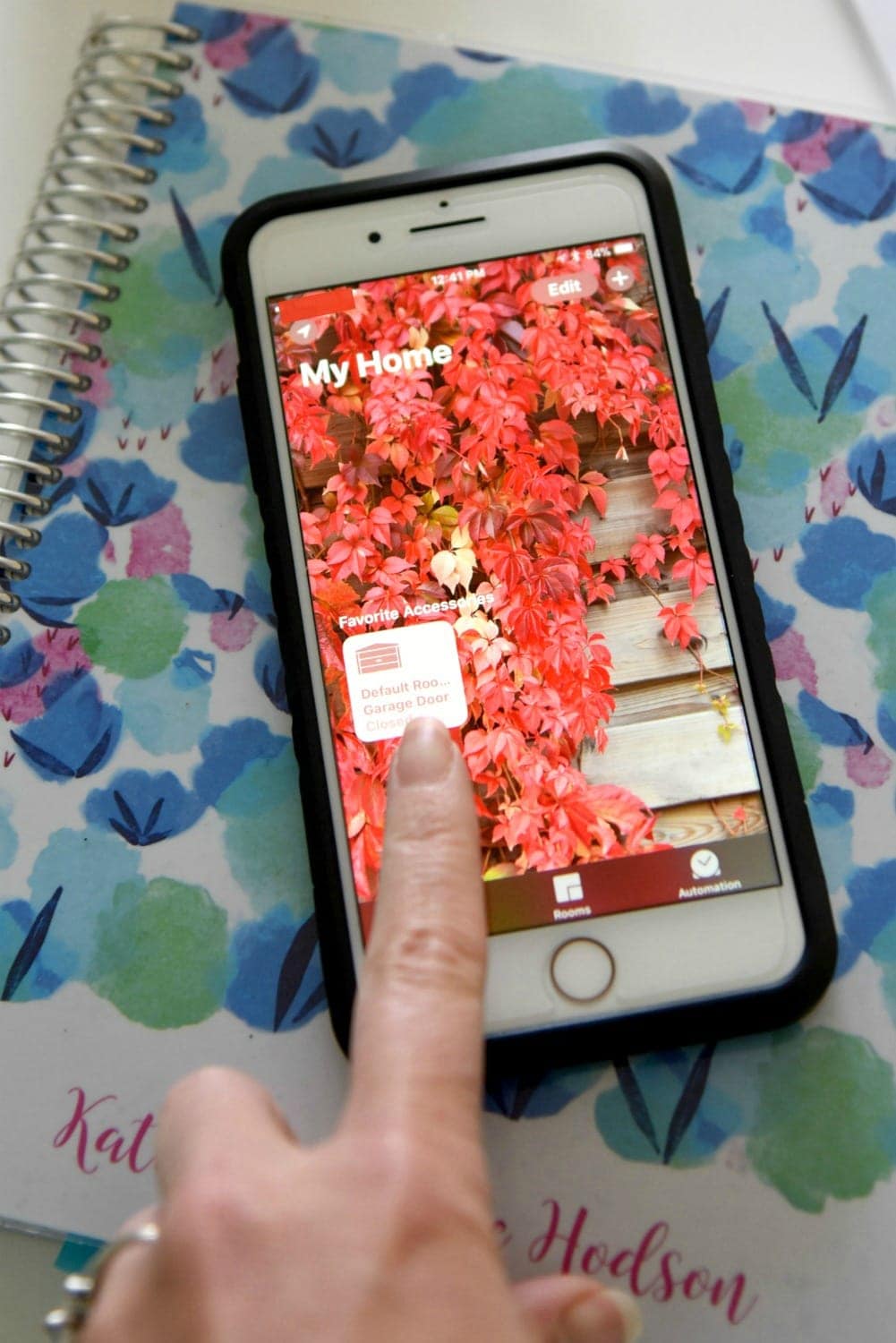 One little hiccup when I first tried to ask Siri® to open the garage door was that I didn't have a password set on my phone and apparently this is a big no, no for Siri®.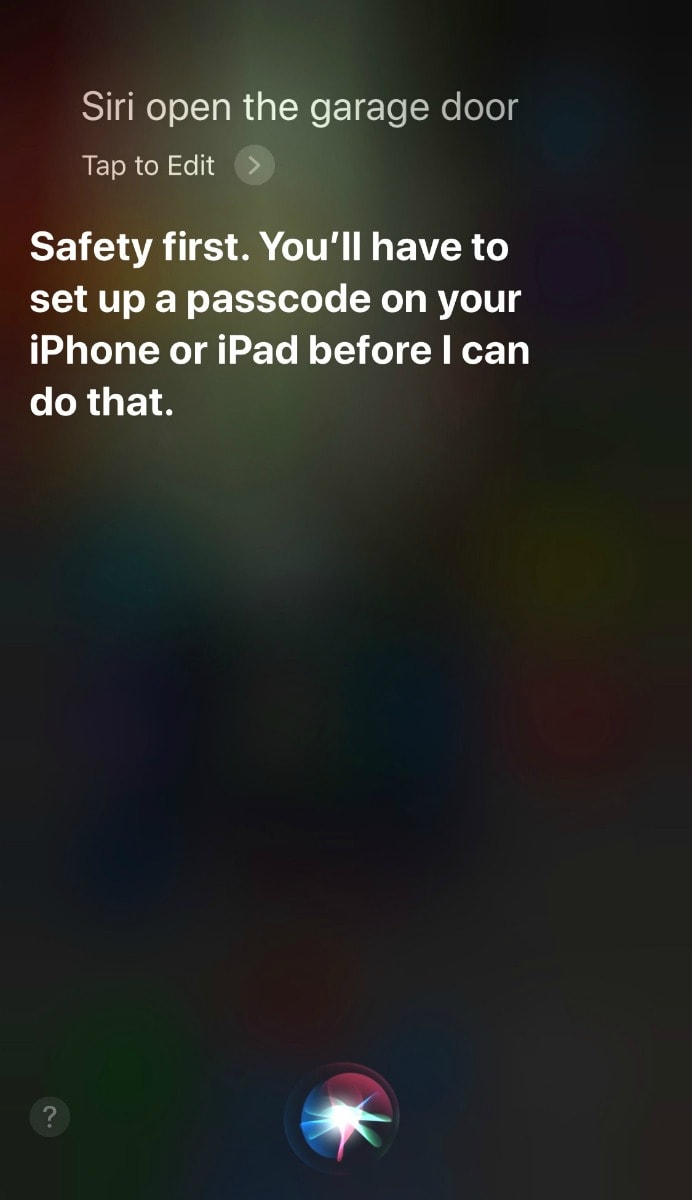 As soon as I password protected my phone I was able to ask her to open and close my garage with no issues.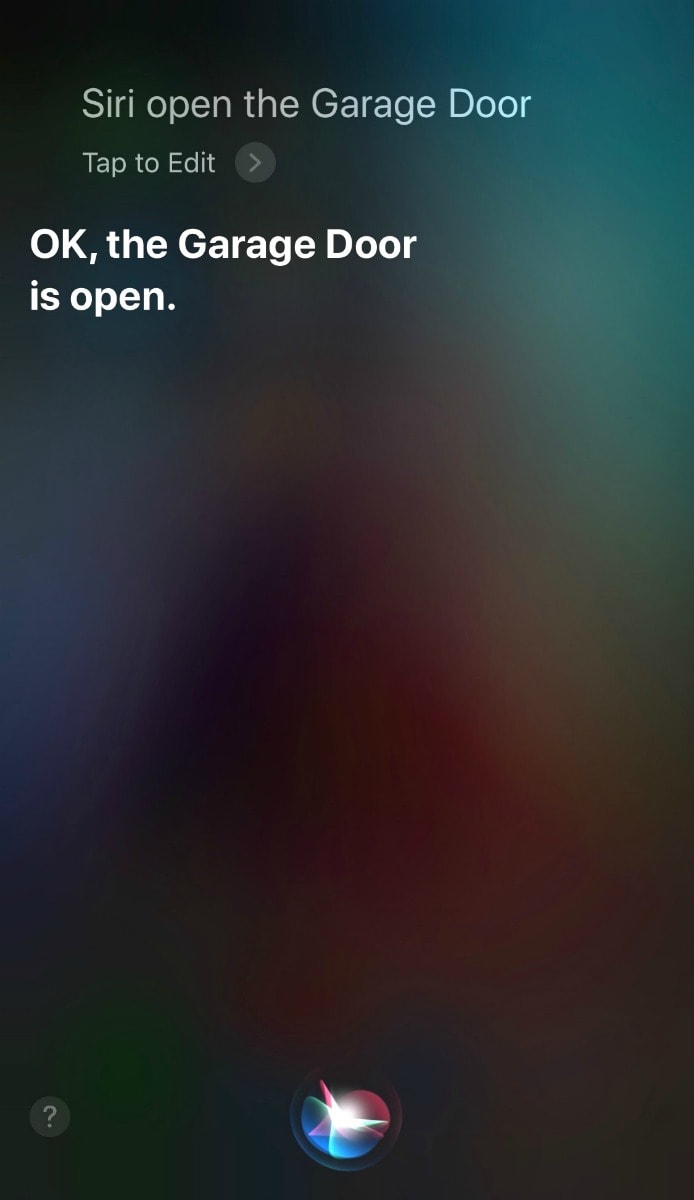 Overall, I am loving my new MyQ® Home Bridge!  It has given me a peace of mind that I desperately need during this busy holiday season.  It has helped my fuzzy brain and put fewer miles on my car because I don't have to run home to check to see if I closed the garage door.  This is a great holiday gift to give to anyone who also may suffer from fuzz brain!
Visit Chamberlain's webpage to learn more about the MyQ® Home Bridge!
Deal Alert
With the upcoming shopping season in full swing, you can get some great  Black Friday and Cyber Monday sale deals at Chamberlain.com!  Starting November 20th – December 14th you can enjoy free Shipping on all MyQ® Accessories (includes HomeBridge, Smart Garage Hub, as well as Remote light controls and light switches).  All you need to do is use the  PROMO CODE "Holiday17". The introductory price of the Home Bridge is changing back on December 1st.
My blog may contain links to other websites. I am not responsible for the privacy policies of those other websites. When you click on a link, your information may be collected by those websites so I encourage you to read their privacy policies. Affiliate links are not associated with Chamberlain.