Premier Protein CLEAR is a great way to ensure that you are getting enough protein in your diet.  As a mother, I am always looking for ways to make sure my kids get enough protein to get big and strong.  Clear protein drinks are a great idea for this!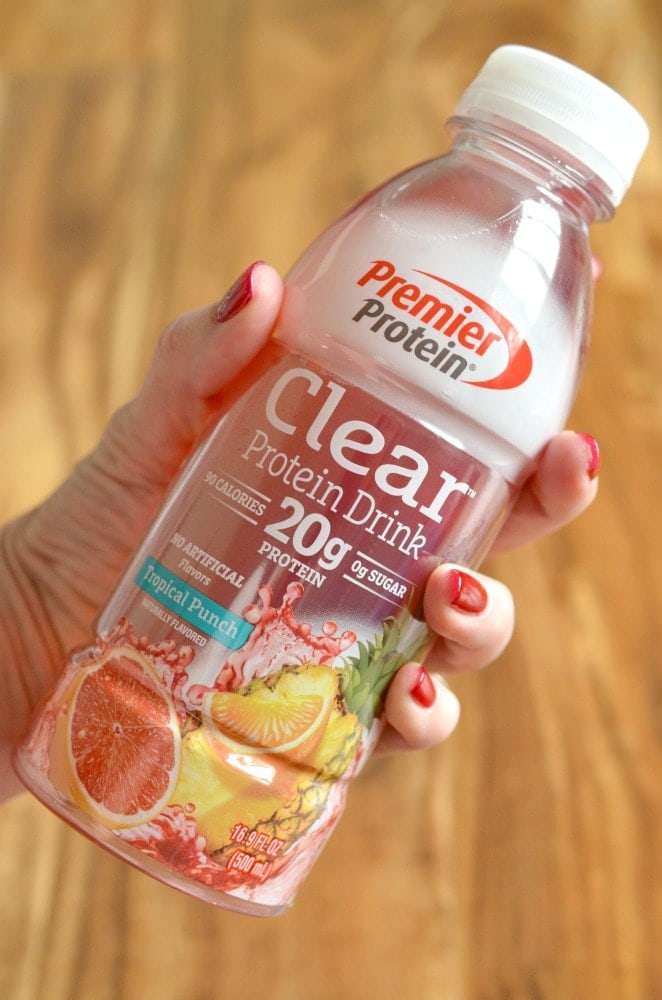 Looking for more ways to get your family the protein that they need?  Check out my post Easy Ways to Get More Protein in Your Breakfast!
I am SOOO thankful for Premier Protein Clear.  It has been a godsend. This spring has brought on a lot of activities to our little family.  Both kids have swim lessons every week, Caroline has her gymnastics once a week and Jonah has soccer three times a week. This is by far the busiest time of the year for us.  When things get busy I turn to help from the grocery store to make sure we are getting the protein that we need.  That is why when I was shopping last week at Sam's Club I looked for some clear liquid protein drinks that we could keep on hand for easy consumption on the go.
I found a new product from Premier Protein.  Right now at Sam's Club you can purchase Premier Protein CLEAR in Tropical Punch flavor.  The 12 packs can be located near the supplements at the front of the store next to the pharmacy.
Premier Protein Clear Drinks
The wonderful thing about clear liquid protein drinks is that they are easier to drink than their shake counterparts.  They are refreshing and hit the spot when you have had a great workout or soccer practice. I keep mine in the fridge and bring it along with me when I work out at the gym.  It's an easy way to get more protein in my diet.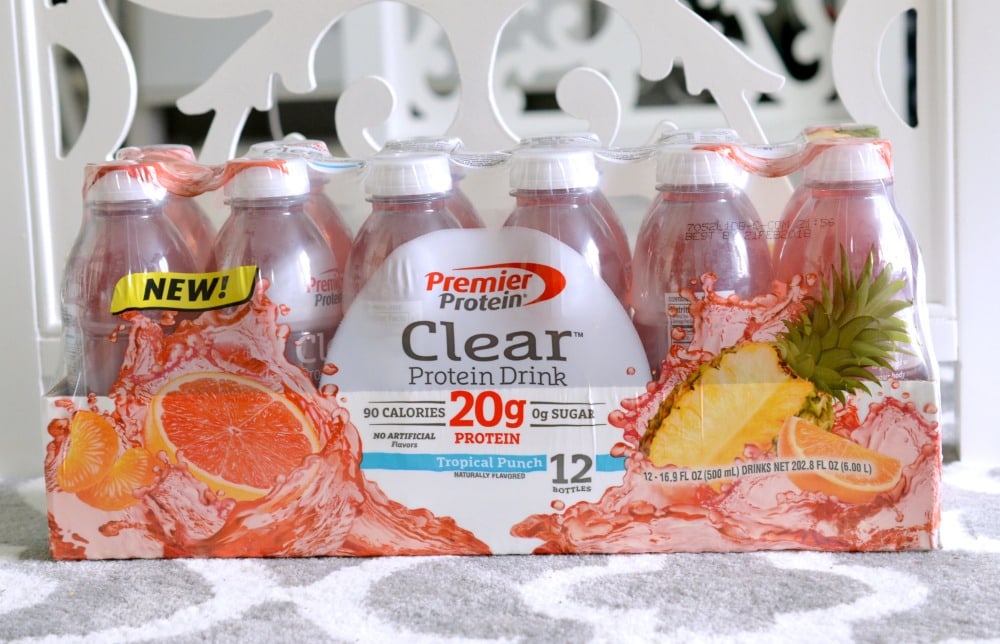 Each bottle of Premier Protein CLEAR contains 20g of protein and 0 grams of sugar. I was a little afraid that it would taste chalky or something,  but I was pleasantly surprised that it didn't.  The taste was pretty good!  I am thinking that my son would even like it which would be great because we are constantly looking for ways to increase his protein intake. He is pretty small for his age so we try and fit protein into his diet in as many ways as possible.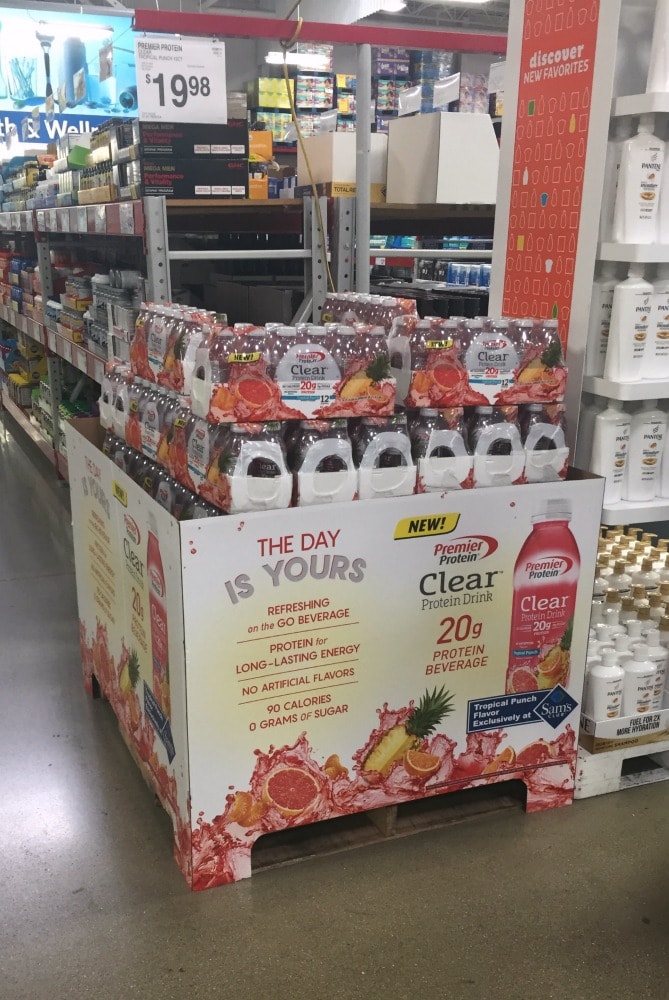 A 12 pack of Premier Protein CLEAR is $19.98 and is available right now at Sam's Club!
What are some of your favorite ways to get more protein in your diet?