This is a sponsored conversation is written by me on behalf of Lysol®, Finish®, Woolite®, and Air Wick®. The opinions and text are all mine.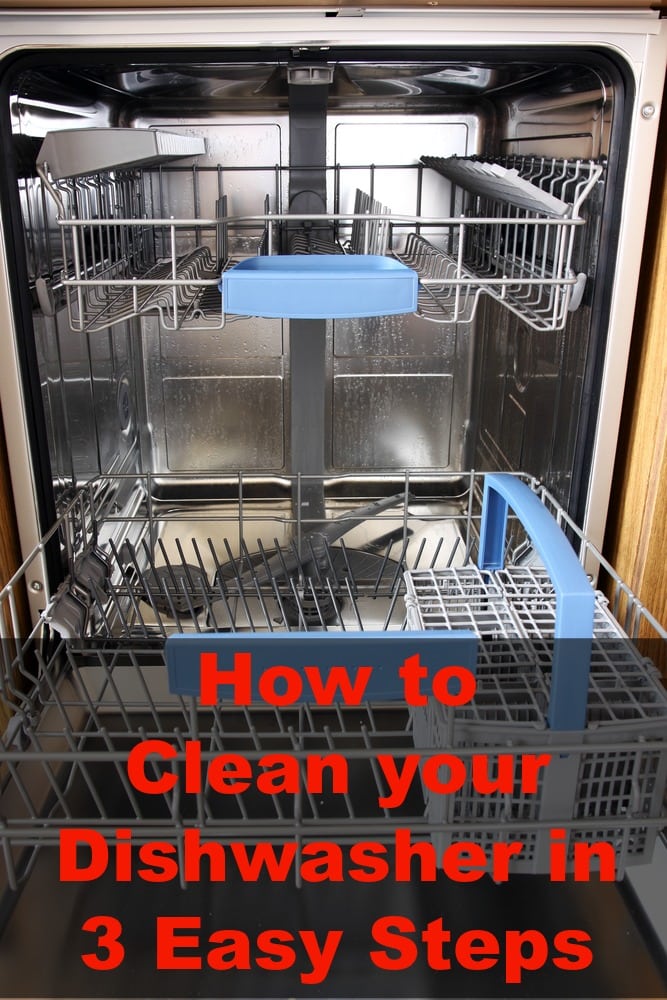 Spring cleaning is the theme of the week at our house.  I find that spring cleaning goes much smoother if I break down tasks into manageable pieces so that it doesn't overwhelm me. Today I tackled the kitchen. I started with the fridge then moved to the oven and finally thought about the dishwasher.  If you are like me you might be asking, "How do I clean my dishwasher?" With a little bit of research I found that it is simpler than I originally thought. With 3 easy steps, cleaning dishwasher buildup is going to be the easiest task you tackle in your kitchen this spring.

Cleaning Dishwasher Buildup
Step 1: Clean your filter and the drain

You will need to remove the bottom rack of your dishwasher to access the filter.  I simply turned mine clockwise and was able to lift it out. It was covered in hard water buildup. I rinsed it with hot soapy water and was able to remove most of the buildup.  Then I cleaned around the drain area.  Cleaning these areas improves drainage, and helps the dishwasher to effectively clean your dishes. It is also a preventive measure to keep your dishwasher running smoothly.
Step 2: Wash with Vinegar

Just like my coffee maker, I do a vinegar wash in my dishwasher about once a month.  You can do it in one of two ways.  Ensuring that the dishwasher is completely empty, pour a cup of white vinegar in the bottom of the dishwasher.  Alternatively you can place a cup of vinegar in a dishwasher-safe cup or bowl in the upper rack.  Then run the dishwasher through a regular cycle.
Step 3: Baking soda rinse
The best way to clean a smelly dishwasher is to do a baking soda rinse.  To do this simply sprinkle one cup of baking soda across the bottom of the dishwasher and run a hot-water cycle. You can then use a soft cloth to wipe out any buildup that is left behind.
More Tips and Tricks for a Clean Dishwasher
Having a clean dishwasher is only the first step for spotless glassware and gleaming dishes. Using the right detergent and rinse aids keeps my dishes looking their best and that is why I depend on Finish products!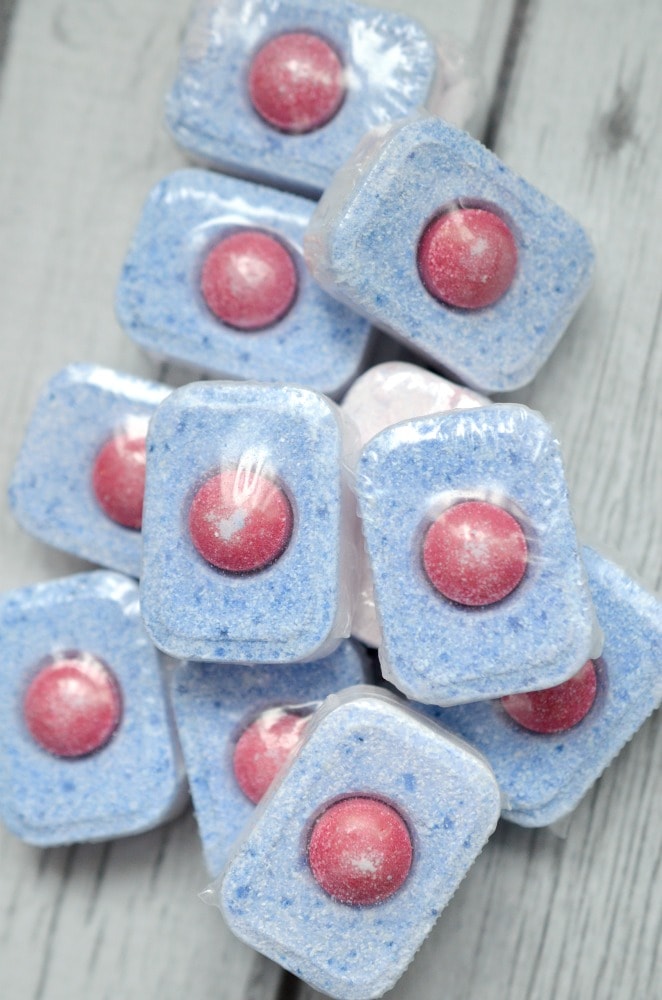 Time Saver Tip: Use a rinse aid in your dishwasher and you won't need to dry your plastics when you put them away!
No one loves to clean the dishes before putting them into the dishwasher.  I mean, that is supposed to be the dishwasher's job, right? If you are finding yourself doing this it could be because you aren't using the right detergent.  I also always have Finish Jet-Dry in my dishwasher at all times.  Jet-Dry is essential for spotless glassware.
Tips for using Finish Jet-Dry
For spotless glassware, use a Rinse Aid.
For drier dishes, use a Drying Aid.
For clean dishwater, use a Machine Cleaner
For tough stain removal, use a Detergent Booster.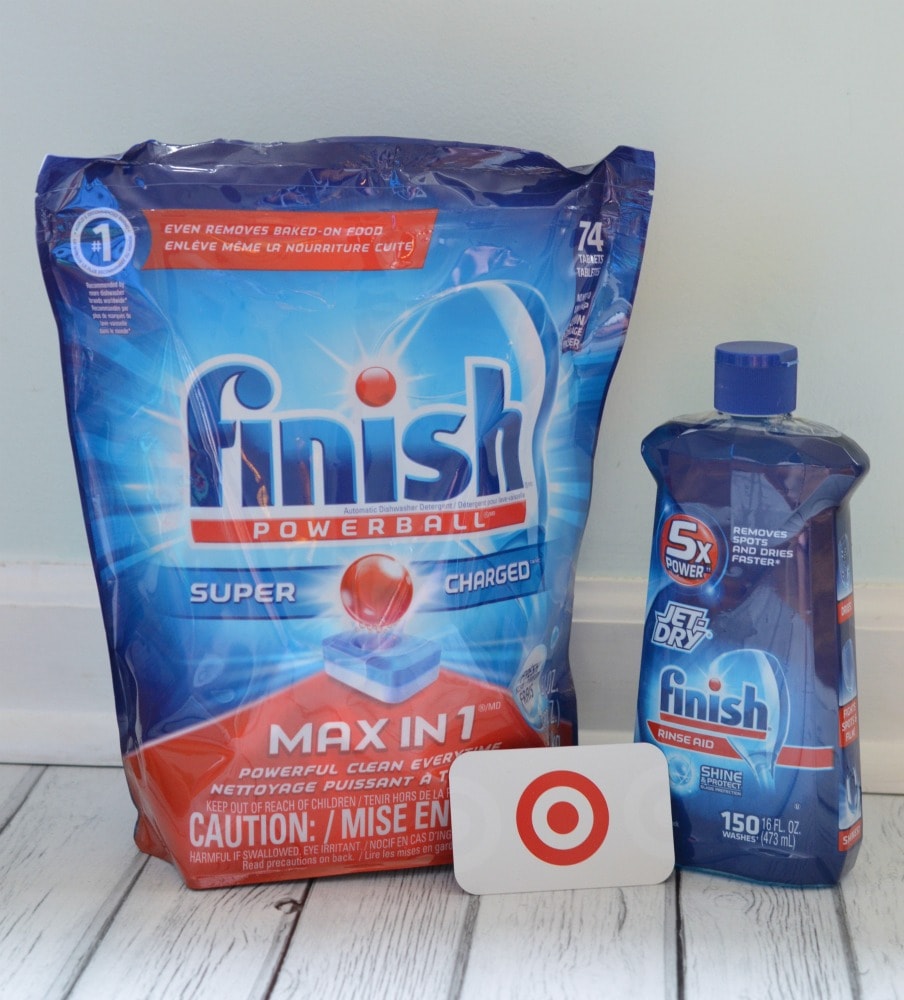 I purchase all my Finish products on my monthly Target run. Target has an amazing sale on Finish products going on right now.  First, there is a cartwheel offer where you get 5% off any Finish Item (Available 4/2-4/29).  Also right now if you buy any 2 Finish Premium L & XL (MiO & Quantum) & 16oz RA additive you will get a $5 Target Gift Card (available until 4/8)!
Check out the Target site for more offers here! Whenever you start spring cleaning, be sure you choose the right products to help you clean and revitalize your home, room by room. To get the job done, I depend on Lysol, Finish, Woolite, and Air Wick products to make my house feel, smell, and look its best. Plan on everyday saves to make spring cleaning fresh and easy from Target and spring cleaning will be a breeze!