As the weather starts changing I can't help but start to think about the holidays and my favorite time of the year. One of my favorite things to do when the weather starts getting a little cooler is to cuddle up in bed with a good book. It is the perfect way to end a day.
When I think about the holidays I usually start thinking about Hallmark holiday movies so I was really excited to hear that Hallmark Publishing just released a new holiday book, "Christmas Charms" that is based on a Hallmark Original Movie! "Christmas Charms" has been released and is available in paperback, e-book, and Audiobook at bookstores and Amazon now!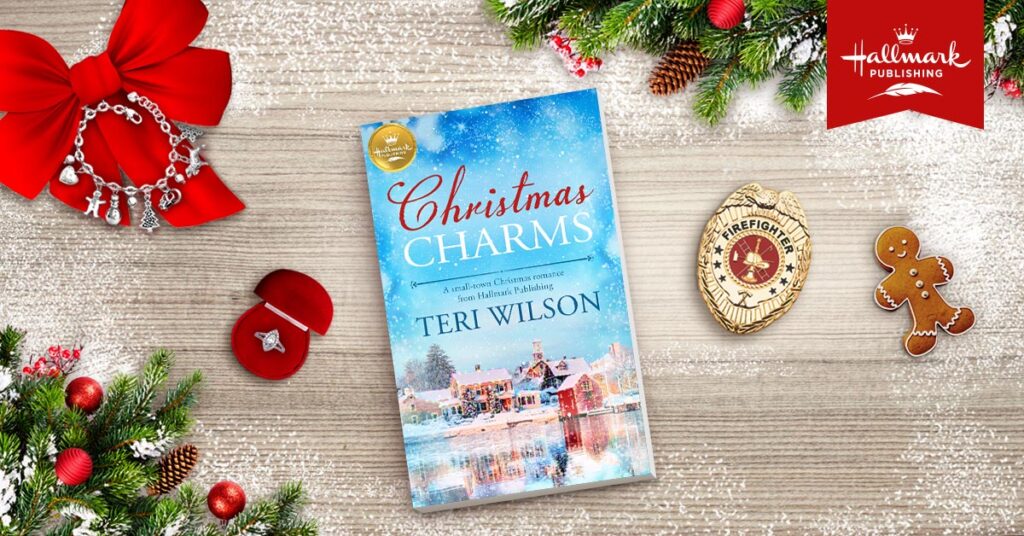 Thank you to Hallmark Publishing for sponsoring this post.
About "Christmas Charms"
Ashley's supposed to be having the Christmas of her dreams. After four years of working at an upscale jewelry store in Manhattan, she's finally going to get a little velvet box of her own—from her boyfriend Jeremy, who's taking her on a romantic trip to Paris. What could go wrong?

Well, everything.

Ashley heads home to Owl Lake instead, falling asleep on the train ride there…and waking up with a beautiful antique charm bracelet on her wrist. Soon, she realizes that each silver charm predicts an event that happens in real life. What does this mean for her and Jeremy…or her and Aidan, her former high school boyfriend, who's now a local firefighter? Is there still a chance that she could have the perfect Christmas?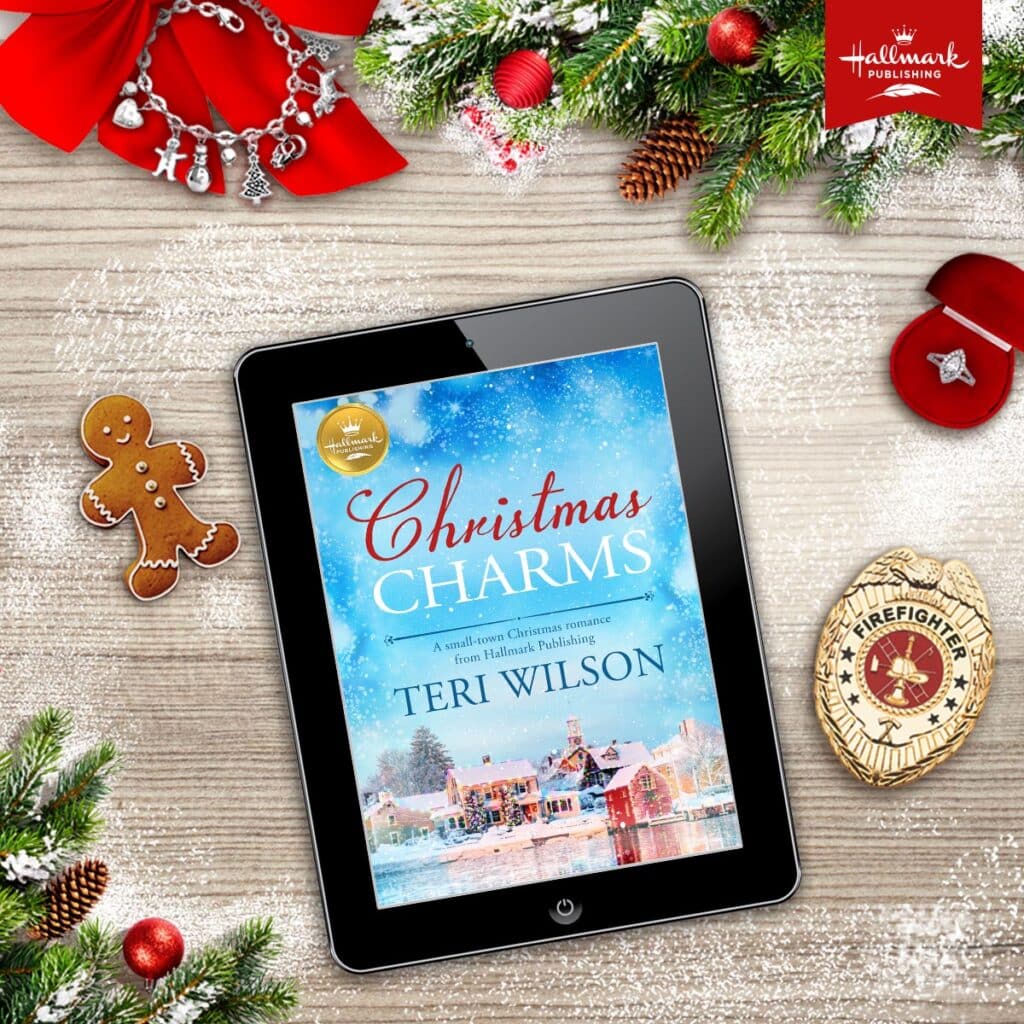 Spiced Walnut Crust Cookies with Chocolate Ganache and Sea Salt
Each of the holiday books from Hallmark Publishing feature recipes that have been inspired by the story. This heartwarming holiday romance includes a free Hallmark original recipe for spiced walnut crust cookies with chocolate ganache and sea salt.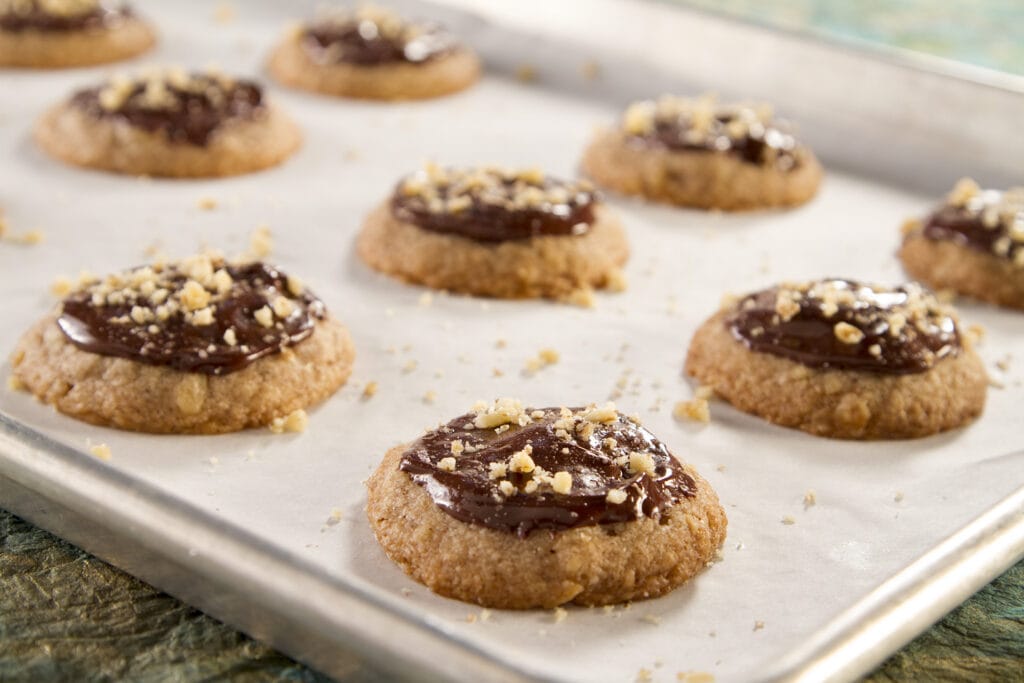 In Christmas Charms, it's tradition for the James' household to bake and deliver Christmas cookies to the firefighters. As a thank-you gift to her old flame Aidan for rescuing her, Ashley joins in on this tradition and tries to replicate her mother's recipe with mixed results. These Spiced Walnut Crust Cookies with Chocolate Ganache and Sea Salt are so easy to make that even Ashley could make them successfully, and so good you'll want to start your own holiday tradition of sharing them with your friends, family, and loved ones.
More Hallmark Original Movie Books this year!
I'm really excited to get into the spirit of the season with my new book! Be sure to pick up a copy of Christmas Charms for your holiday reading!
Stay tuned for more holiday novels from Hallmark Publishing. Wrapped Up in Christmas Joy releases on Oct 27 and Christmas in Evergreen: Tidings of Joy releases on Nov 3!