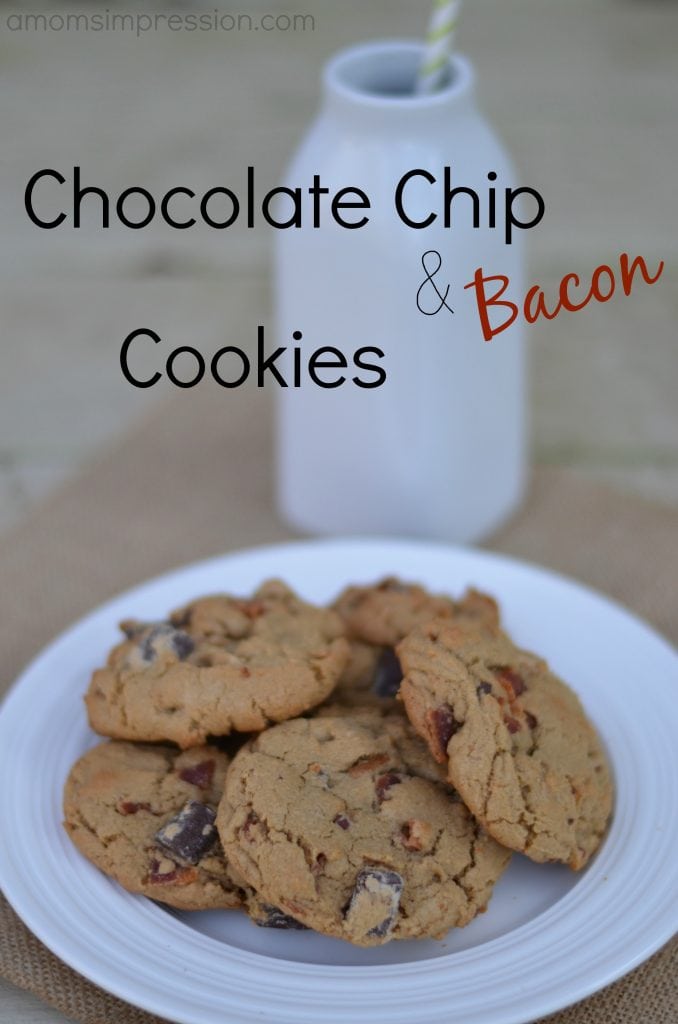 My husband and I LOVE chocolate chip cookies.  He worked on his recipe for years, but I love to try new things.  I saw a special on a cookie swap over the holidays that showcased Chocolate Chip and Bacon Cookies.  I knew I had to try to recreate them myself.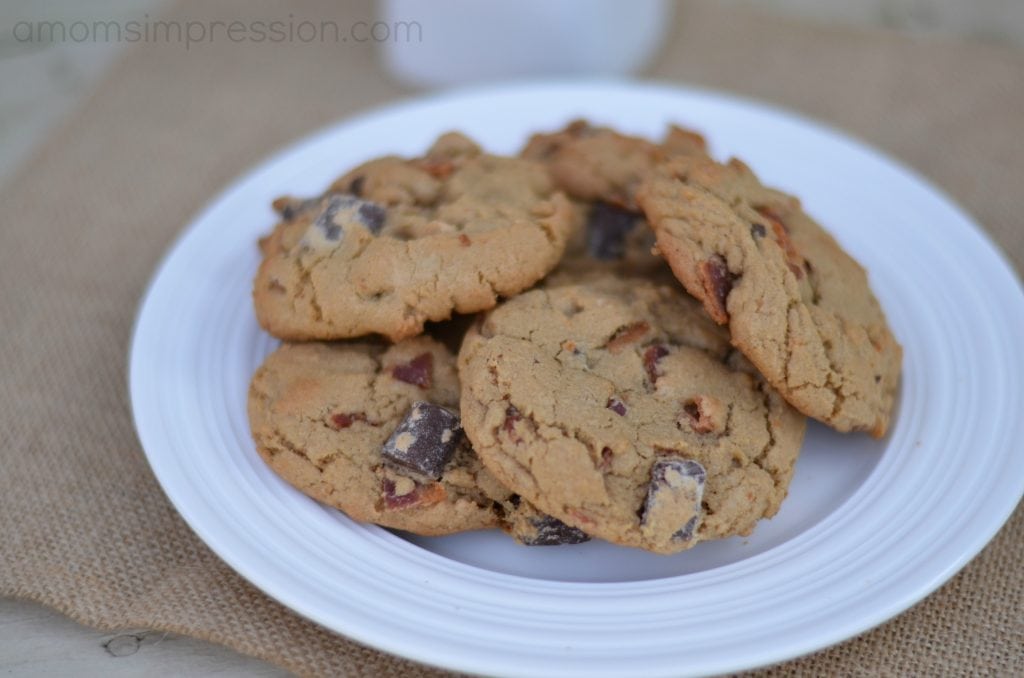 I brought them to a family dinner and they were a huge hit.  I think a few people were a little skeptical at first, but after they tried them they all agreed that this was a recipe to keep around.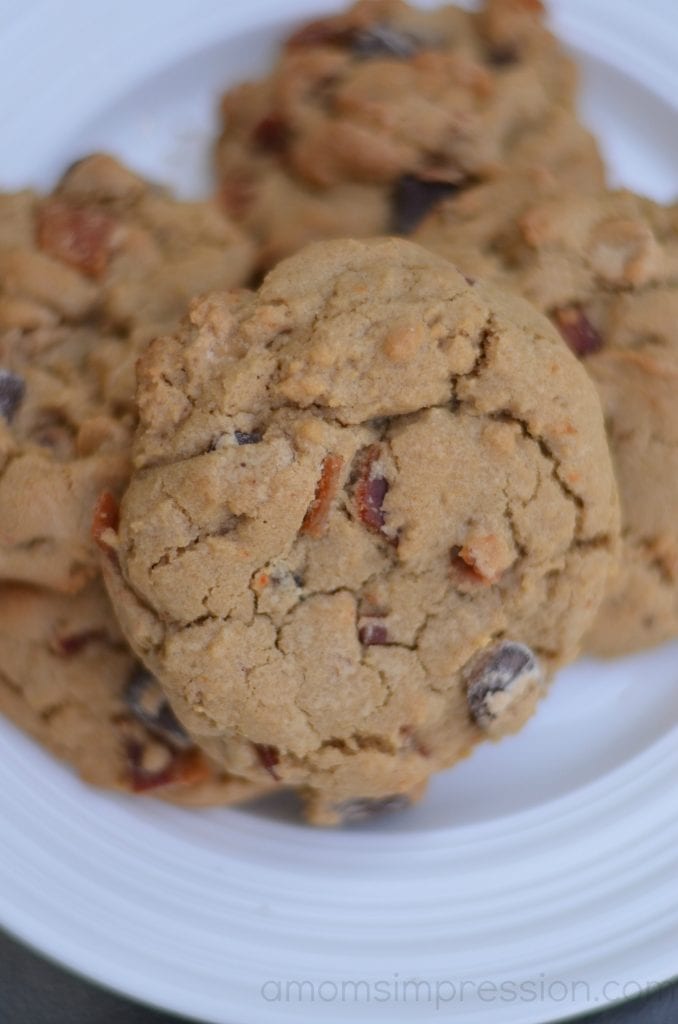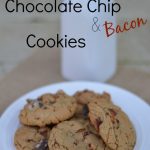 Chocolate Chip and Bacon Cookies
An interesting and yummy twist on a classic. Adapted from Cooking Channel.
Ingredients
10

ounces

bacon

2 1/2

cups

all-purpose flour

1

teaspoon

baking soda

1

teaspoon

salt

1/4

teaspoon

baking powder

Pinch

cayenne pepper

1/2

cup

unsalted butter

softened

1

cup

packed dark brown sugar

3/4

cup

granulated sugar

1

tablespoon

vanilla extract

2

large eggs

6

ounces

semi-sweet chocolate chunks

4

ounces

peanut butter chips
Instructions
Preheat the oven to 375 degrees F. use a silicon cooking sheet or spray cooking sheet with cooking spray.

Bake the bacon in a 350 degree oven for 10 minutes reserving the fat. Pour fat in a small bowl and chill in the fridge until set. Dice bacon into small pieces and reserve.

Whisk flour, baking soda, salt, baking powder and cayenne together in a medium bowl. Using a stand or handheld mixer, beat the butter, bacon fat, sugars and vanilla until light and fluffy.

Add the eggs separately, making sure you beat well between them. Pour the flour mixture slowly into wet mixture. Stir to combine. Fold in bacon, chocolate chunks and peanut butter chips.

Drop dough by spoonfuls onto cookie sheet.

Bake until done 10 to 12 minutes.
I think these would be perfect to make for your sweetheart for Valentines day, or just for a treat for your family.  My brother in law loves bacon so I will be sharing this recipe with my sister.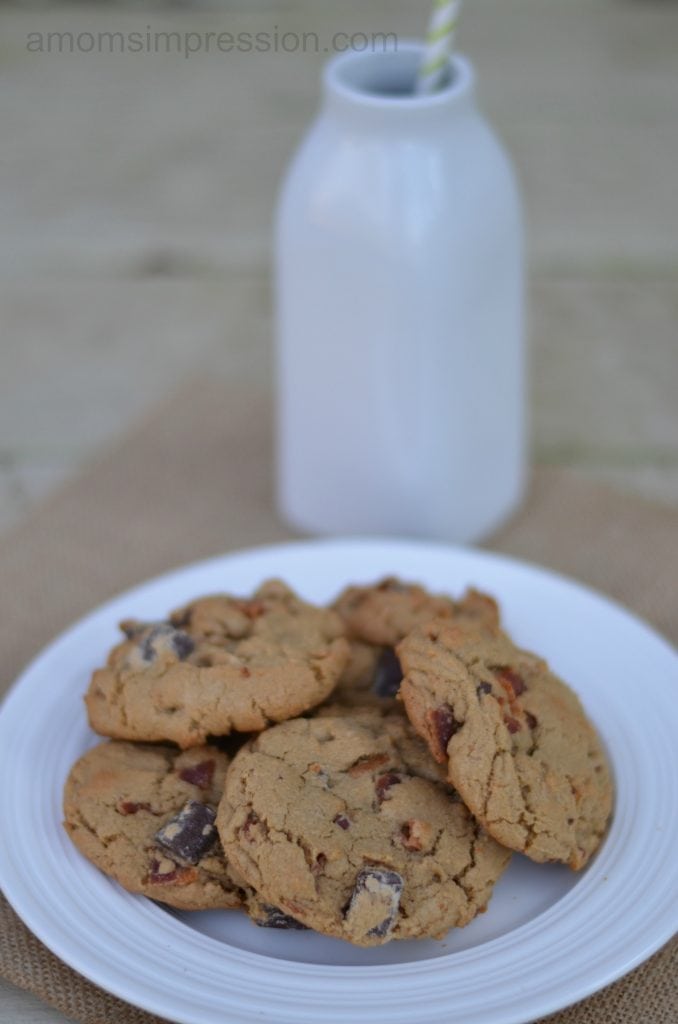 What do you think?  Would you try a cookie with bacon in it?