Eating a cleaner and healthier Asian Cuisine has never been easier with Tai Pei frozen food.  Tasty and affordable, it is the perfect answer for a quick lunch or dinner. This Chicken Chow Mein Noodles Soup can be made in minutes!
This is a sponsored blog post; while the views expressed here were genuinely mine, consideration was paid to me by Tai Pei Food to review this product.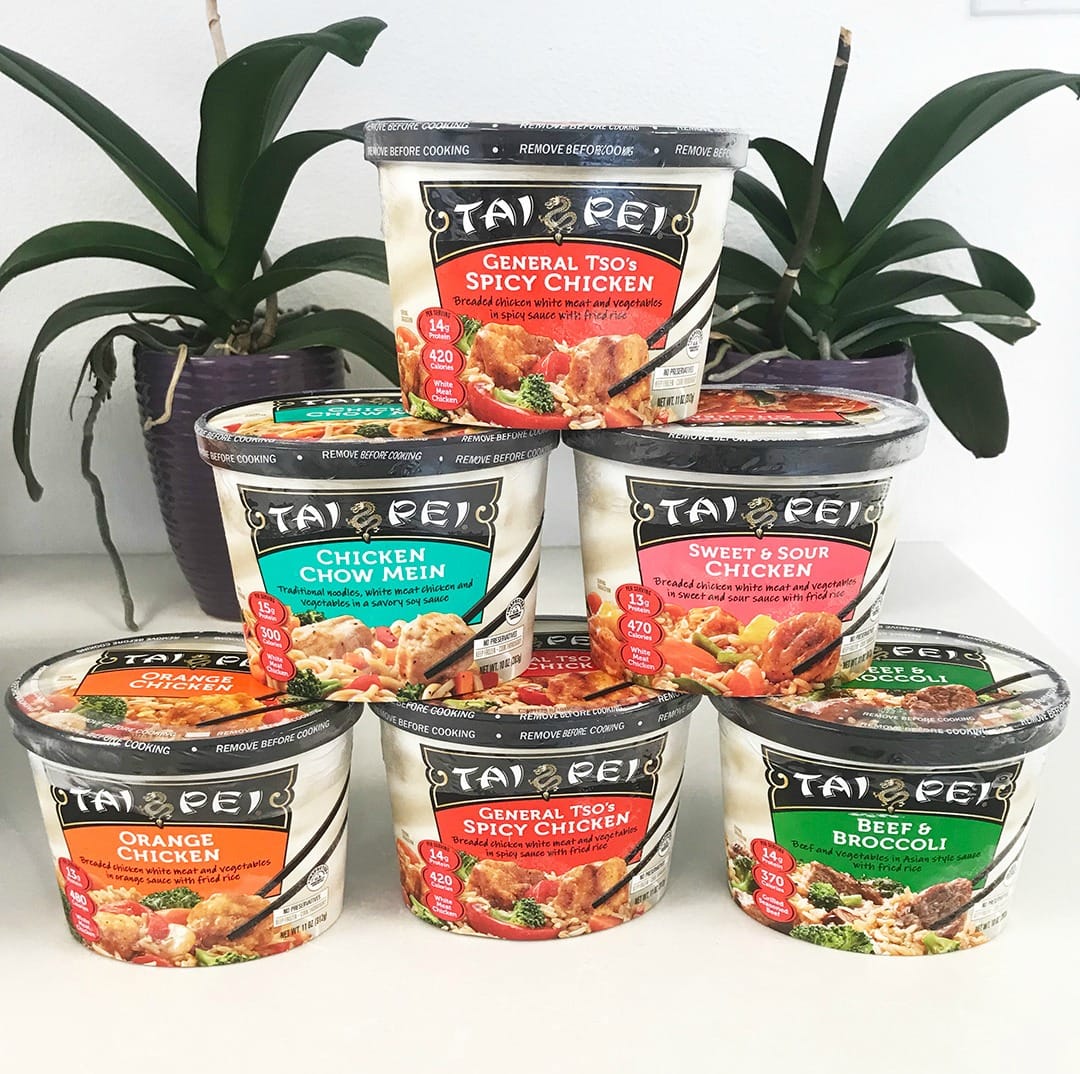 Finding Quality Frozen Food
It seems to happen more and more often.  I discover that it is time to eat lunch or dinner but I have nothing to prepare. Not only do I not have any ingredients, but I wouldn't have time to make anything even if I did.  I am a mother of two and I own my own business.  There are conference calls, doctor's appointments, gymnastics and dance for my daughter, soccer for my son.  When can I find time to prepare a clean, healthy meal for myself?
One obvious shortcut is to buy frozen entrees at the grocery store.  It is important to me that I try to eat a clean, nutritious and balanced diet.  So the only catch to this plan is that some of my frozen food options aren't so healthy.  Many entrees I see in the frozen food aisle are loaded with additives and preservatives.  So, it is imperative that I find a brand that can offer quality ingredients that I can trust are good for my body.

Tai Pei Frozen Food Asian Cuisine
I have always loved Asian Cuisine.  My husband and I love to order Asian carry out food on the weekends.  The only drawback to doing this is that it is expensive and time-consuming to order take out from a restaurant.  We also aren't sure we are getting fresh, authentic ingredients.
What if you could find a frozen food option to Asian cuisine that is healthy, tasty AND affordable?
Well, now you can spend less and wait less with Tai Pei Frozen Food.  This frozen Asian Cuisine Company uses clean ingredients, no additives, preservatives, artificial flavors or colors so you can be sure you are treating your body right.  By using flavor-infused rice, every bite is mouth-watering and delicious.  Each grain of rice is loaded with flavors and ingredients from all across the continue.  Microwave ready in minutes, you can forget about having to meal prep!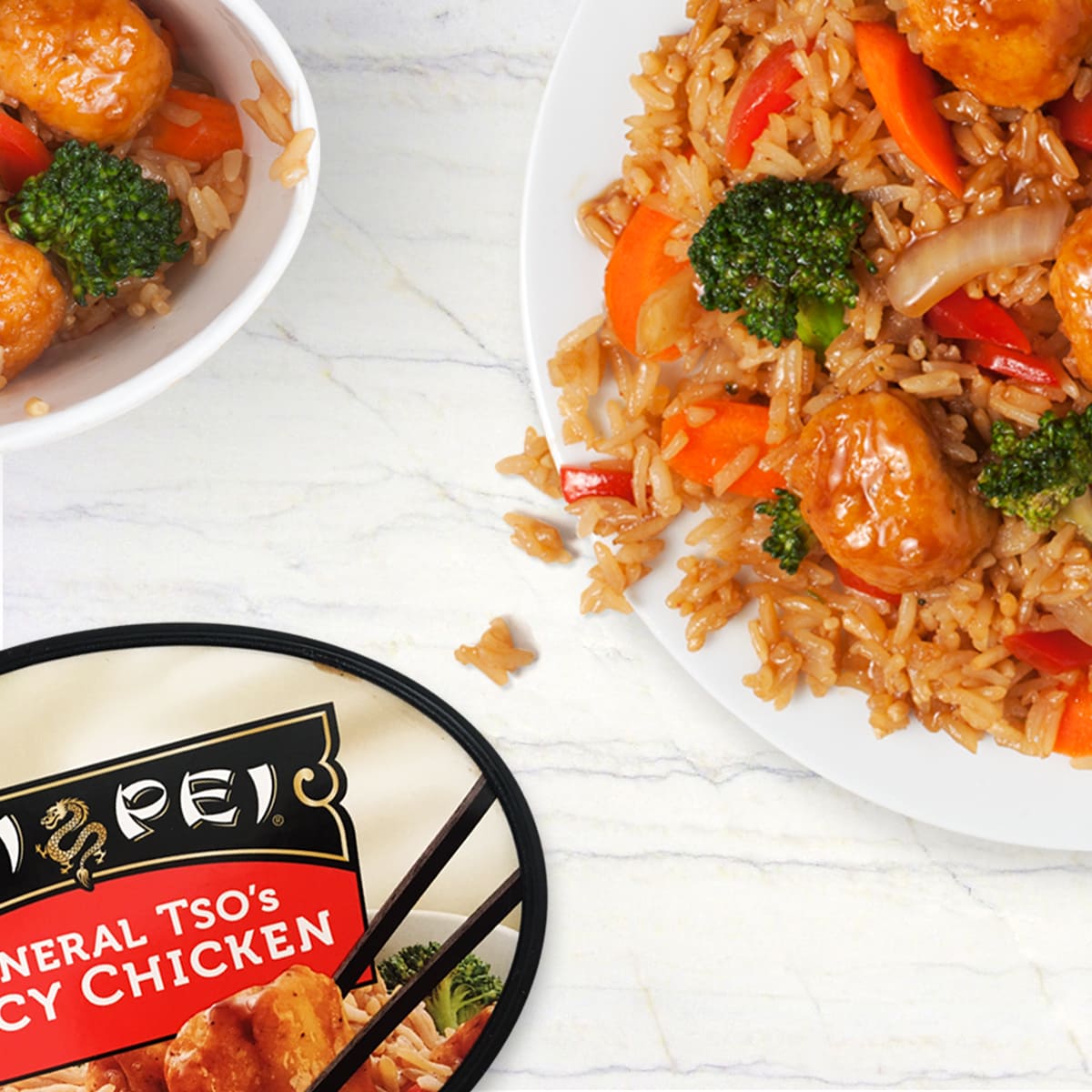 There are currently 10 Asian entrée recipes to choose from that recreate that restaurant/takeout experience that my husband and I love so much.  Cooked in just minutes with our microwave, we don't even have to leave our kitchen in order to satisfy our craving for Asian food.  Tai Pei frozen foods would be perfect to bring to the office for lunch too, as long as there is a microwave in the break room. You can even make delicious meals like this Instant Chicken Chow Mein Noodles Soup (scroll to bottom for recipe).
I also love Tai Pei Asian Cuisine's packaging. It is packaged in a memorable, take-out style box that makes you feel like you did just run out to the street to your favorite restaurant.  The packaging also has the perfect serving size and is cooked in the microwave to seal in all of the delicious flavors and steam perfectly.
Tai Pei Frozen Food also offers delicious appetizers and snacks like Pot Stickers and Egg Rolls.  So now you have great options for your next party or get-together in your home! Whether you need to cram a quick lunch in at work or if you don't have time to do food prep for dinner, Tai Pei Frozen Asian Cuisine has you covered.  Satisfy your craving without the hassle or the hit on your wallet!
Next time you are in the frozen food aisle, keep a lookout for Tai Pei Frozen Foods. Available at grocery stores nationwide!
Instant Chicken Chow Mein Noodles Soup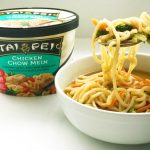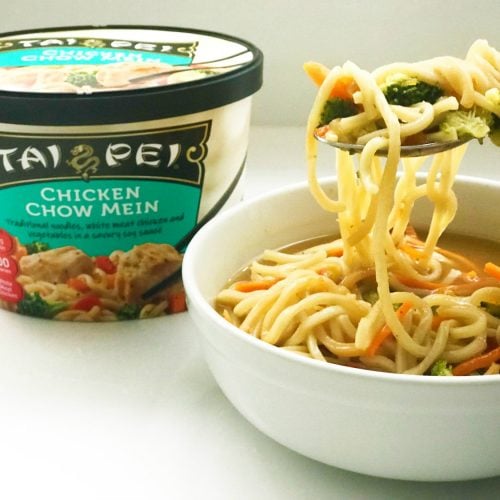 Instant Chicken Chow Mein Noodles Soup
Our delicious Chicken Chow Mein Noodles is transformed into a hearty soup in an instant.
Ingredients
12

oz

Chicken Broth

1

carton

Tai Pei Chicken Chow Mein

1/4

cup

Fresh Shredded Carrots.
Instructions
HEAT Chicken broth in a medium size pot to boil.


Add 1 package of frozen Tai Pei Chicken Chow Mein and shredded carrot to pot of boiling stock and bring to boil again.


Season with sesame oil and salt and pepper to taste.

Top with cilantro leaves if desired.