Get a behind the scene look at my Wreck-It Ralph Voice Over at Disney Animated Studios. I had the chance to do a Vanellope voice over while visiting the studios. Doing an animated voiceover is much harder than you might think, see how I did on my first try.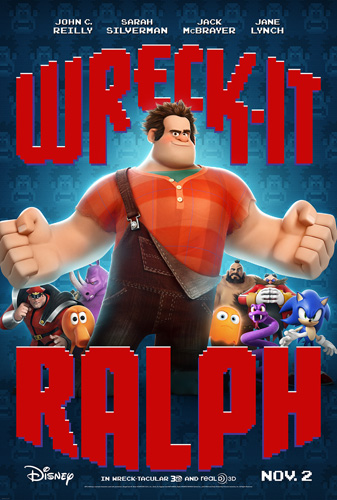 I am so excited to finally share with you my favorite part of my LA trip!  During the Wreck-It Ralph press day, yours truly got the amazing opportunity to do a voice-over for Vanellope von Schweetz.
While this was my first voice-over experience, I have since had two more! Be sure to check out my Olaf voice over from FROZEN and my fantastic Dipper voice over from Planes Fire and Rescue.
Voice of Vanellope von Schweetz
Let me set the scene: Vanellope (played by Sarah Silverman me) meets Ralph (John C. Reilly) in her game, Sugar Rush after Ralph leaves his game.  They first meet up in a tree where Ralph is trying to recover a lost item.  Vanellope is just hanging out!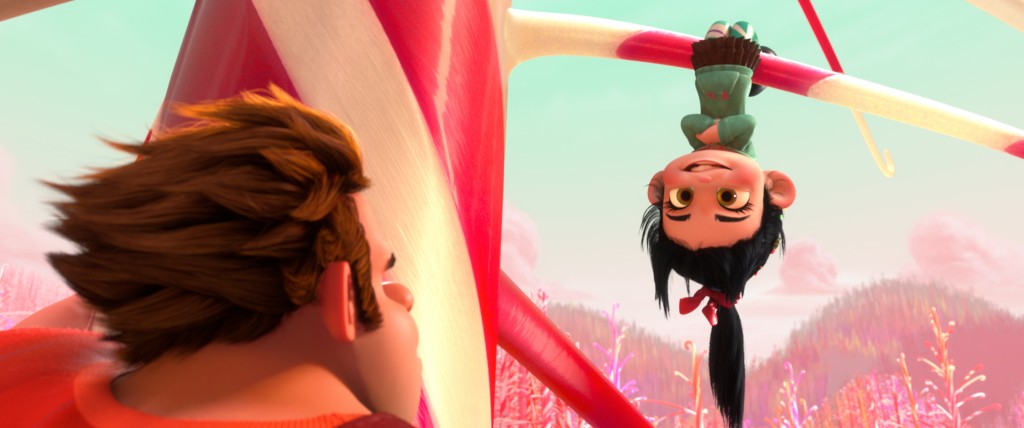 Wreck-It Ralph Voice Over
I was told to be a brat for this particular scene.  Seeing as how I work with young children and I have a 3 1/2-year-old, I knew exactly how that sounded, but doing that in front of a large group of people was a little scary!
We got to record our voice-over in the actual studio where Sarah and John recorded their parts, the Disney Animation Studios. The recording booth has a very large window where everyone can watch the actors doing their voices.  I had an audience of about 10 people watching me while I was recording… it was a little nerve-wracking.  With help from recording booth technician Gabe Guy, I gathered up all my courage and went for it!
Okay, here it goes:

This is what it looks like with the animation:

As you can see… I really enjoyed it and I hope that I can do it again in the future (Disney if you are reading this and you have an opening in your next animated movie, call me!)
Be sure to visit again next week for my interview with Wreck-It Ralph Director Rich Moore and Producer Clark Gregg!
"Like" WRECK-IT RALPH on Facebook: https://www.facebook.com/WreckItRalph
 "Follow" WRECK-IT Ralph on Twitter: https://twitter.com/wreckitralph
 Visit the official site: www.disney.com/wreckitralph
WRECK-IT RALPH smashes into theaters everywhere on November 2nd!!
A huge thank you goes out to Disney who will provide all accommodations and airfare for the event. While this event is sponsored by Disney, all opinions are 100% mine!