This post is sponsored by JOHNSON'S Baby Intense Moisture Cream and The Motherhood.  All opinions are 100% mine!
The weather is starting to take a little turn.  We have dug out Jonah's and Caroline's winter coats from storage and I wore my Uggs for the first time in a year.  The trees are losing their leaves, and we have built a couple of fires in our fireplace. All of the signs are there that winter is coming!
My son and I were just talking about winter and all the fun activities we want to do.   On top of his list was to build a snowman!  Jonah and his daddy built this beauty last year: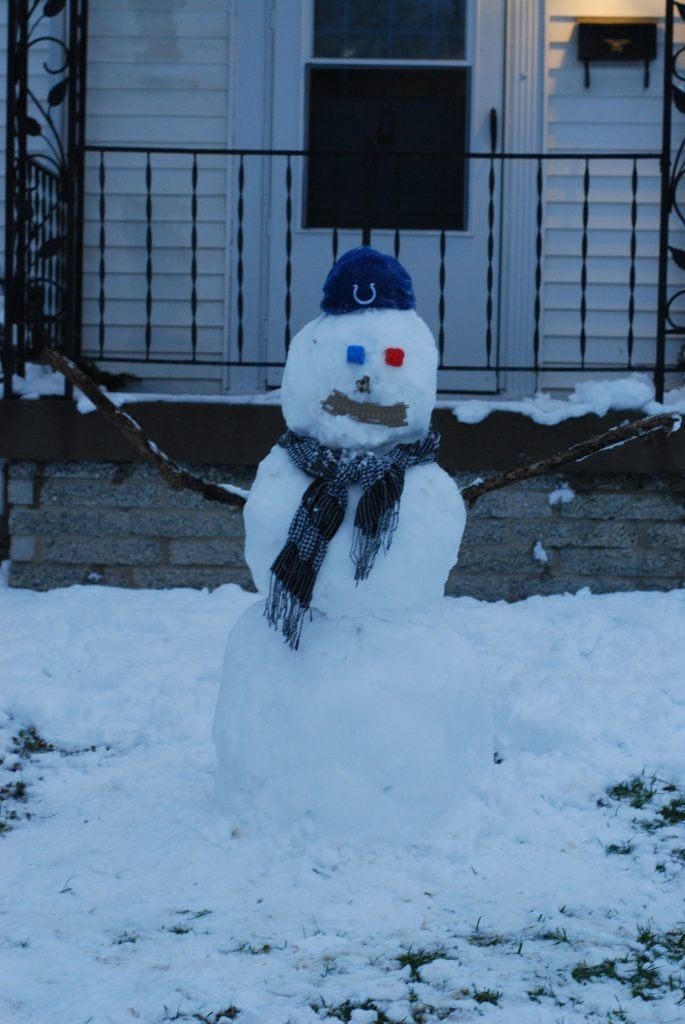 With our new house comes a lot more opportunities this year including getting our very first real Christmas tree. Jonah is very excited to have Santa come down our chimney (Yep, never had one of those either).  I am looking forward to riding on the Polar Express this year and flying home to Idaho for Christmas.  There will be a new baby (coming any day now) to meet and cuddle with. I haven't seen my family since July, so I am really looking forward to some hugs and late nights staying up and talking.
Speaking of babies, did you know that baby's skin is 10 time more sensitive to the winter elements than adult skin is?  I remember my son's skin and how dry and cracked it would get.  It was very painful to watch. Fortunately, one of the top baby care companies has a product that is perfect for the harsh winter months. JOHNSON'S Baby Intense Moisture Cream is the perfect addition to your winter skin care regimen.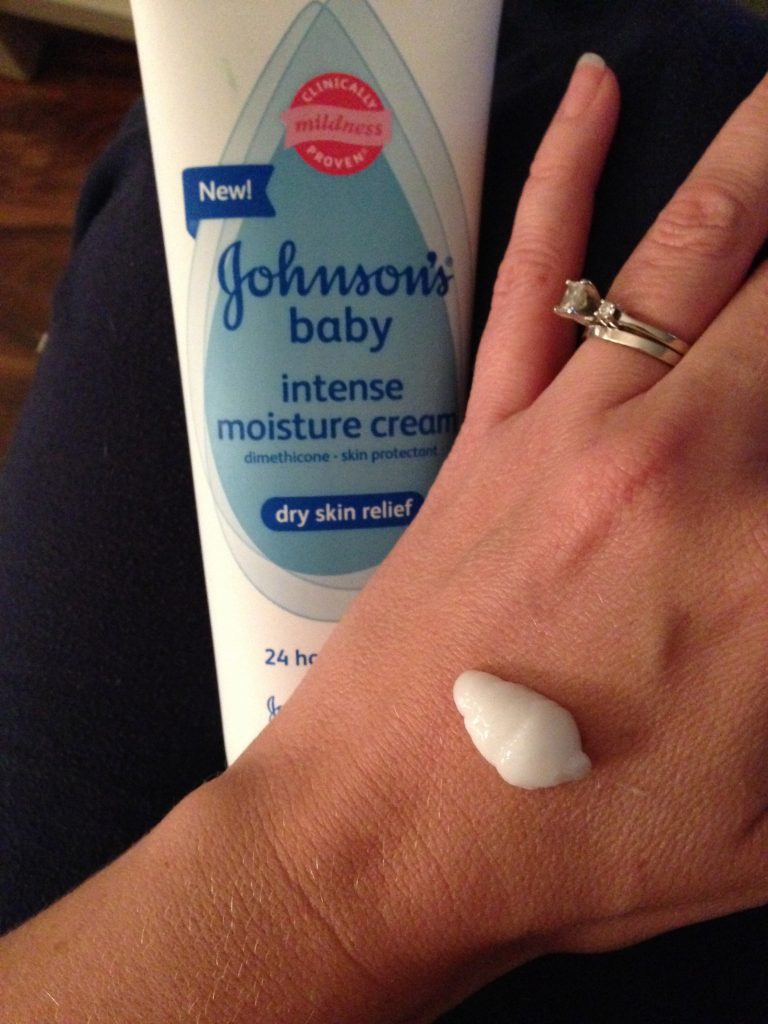 The consistency is fantastic for a little baby.  Its not too thick, and it seems to glide on with a silky and powder like finish.  The best part is the smell.  This moisture cream still smells like a little baby should, the signature baby powder scent.  This gentle hypoallergenic lotion didn't cause my daughter to break out (or myself for that matter).  I have been very happy with the protection she has been getting from this product.
We will be talking more about our favorite winter activities and our experiences with JOHNSON'S Baby Intense Moisture Cream at a Twitter Party!
Twitter Party Details
What? Keep Baby's Skin Moisturized this Winter with #JOHNSONSBaby Intense Moisture Cream
When? Wednesday, Nov 13 @ 2pm – 3pm (EST)
Where? Twitter Chat
Prizes: 5 prize packages consisting of an assortment of JOHNSON'S® Baby products, including new JOHNSON'S® Baby Intense Moisture Cream. 
RSVP: http://twtvite.com/johnsonsbaby
I hope to see you there!
Win It
Johnson's has been very gracious and is offering one (1) reader a prize package with an assortment of JOHNSON'S® Baby products, including the new JOHNSON'S® Baby Intense Moisture Cream!