With all that is going on in the world, my family and I like to surround ourselves in positivism and focus on the good things in life.  Its so easy to get caught up in the negative.  When we start looking at the things that we are grateful and thankful for, the mood of our house starts changing.  We like to focus on the things that we love, and it makes us happier.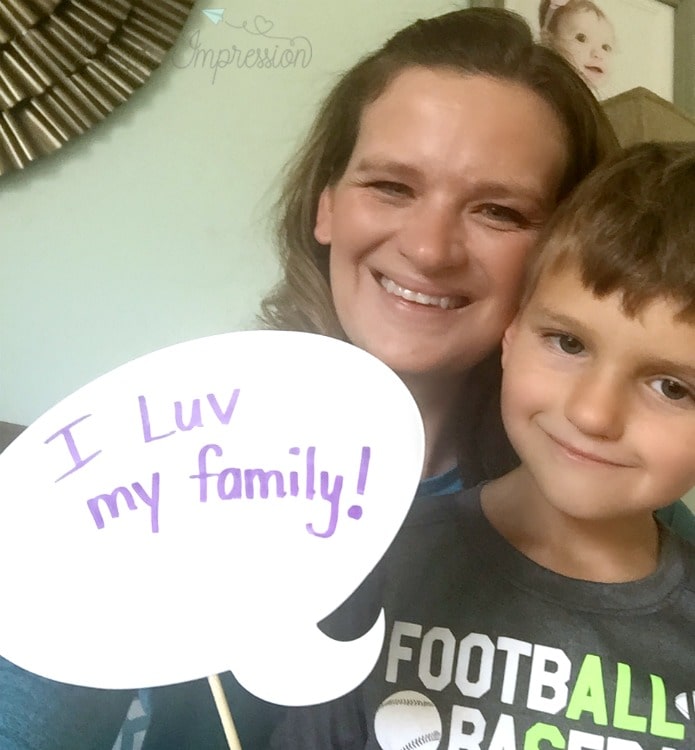 I was asked by Luvs to invite some friends over to celebrate that things in life that we "Luv" and I was more than happy to do so. Luv's is a brand that I trusted to get the job done. As an experienced parent I can tell you that not all diapers are created equal. Luvs Ultra Leakguards with NightLock Plus™ has large stretch tabs for easy fastening, ultra-leakage protection and are more absorbent than before.  Luvs also offers a money-back guarantee if you are not satisfied. ( See thier website, www.luvsdiapers.com, for details.)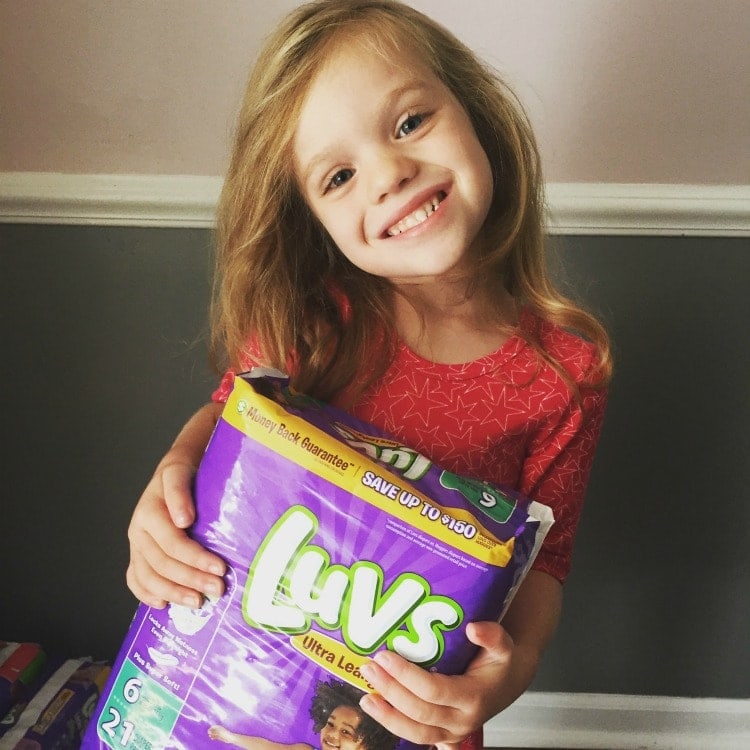 For our party I made some delicious desserts and my white chicken chili.  We sat down to watch some college football (another something that we LUV), and we chatted about the things in our lives that we are grateful for.  Myself and my fellow moms talked about our favorite subject, our kids!  My friends have kids in all stages of life from newborns to high-schoolers so I love any chance I can get to chat with them.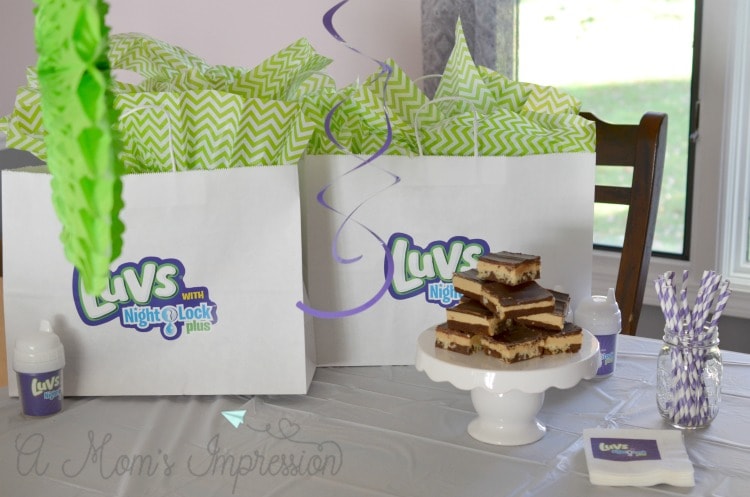 The highlight of the party was the photo prop station that I set up.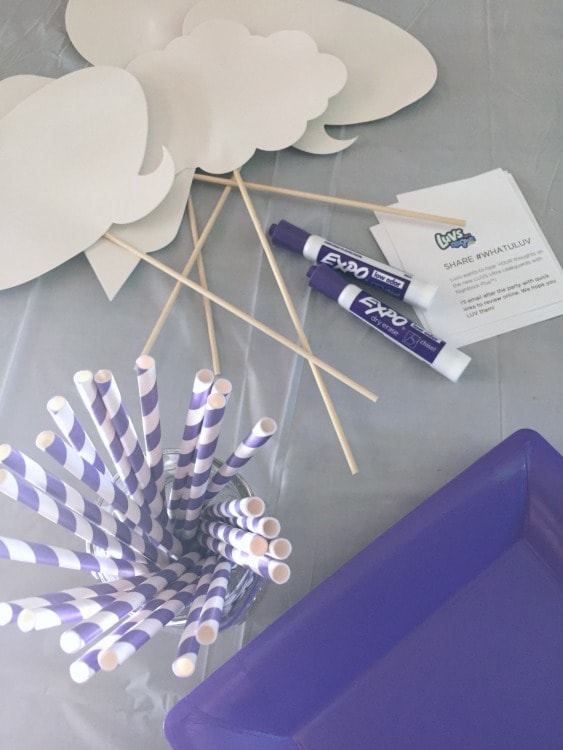 The photo prop station was there for guest to write down what they "Luv" in their lives.  My daughter picked…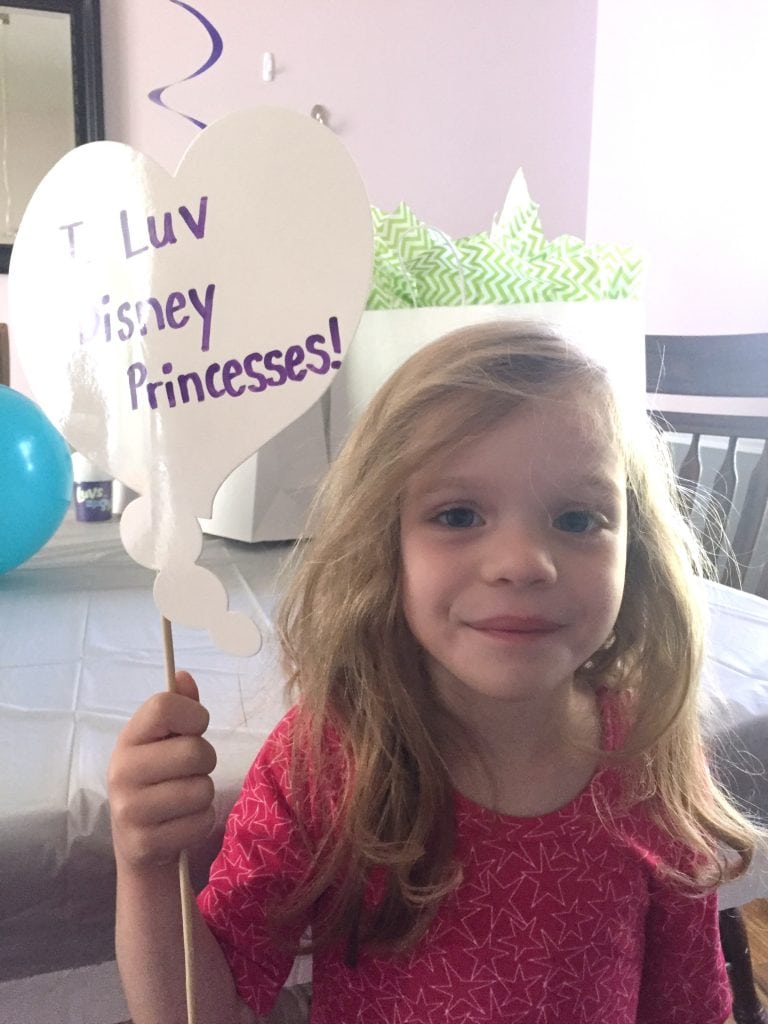 … which was no surprise to anyone that knows her.  Some of the things we 'Luv' include:
football
family
friends
Disney Princesses
our house
toys
babies
cats
soccer
chili
army men
and …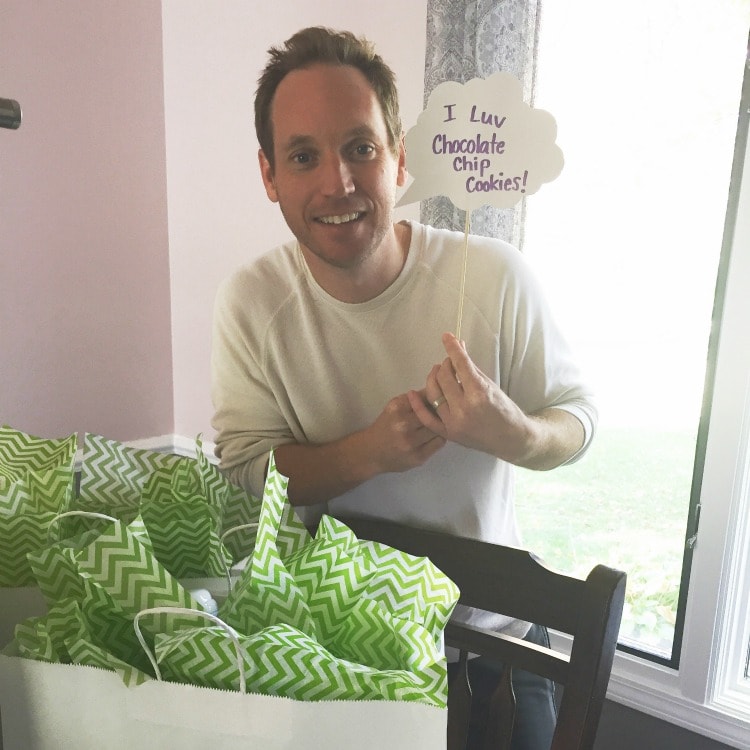 Everyone is pinching their pennies right now with the holidays coming up and switching to Luvs is a great way to save.  Luvs is less expensive than other leading brands of diapers and the savings can really add up over time. What is great is that you don't have to compromise. Luvs Ultra Leakguards with NightLock Plus™ provide the high-quality features babies and parents need for less cost than the premium brands.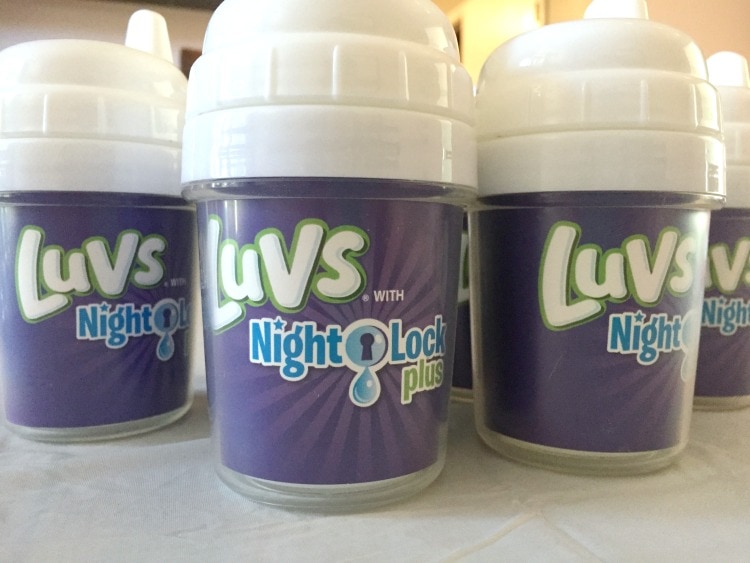 Guests at our party were gifted some pretty great sway from Luvs including these adorable little sippy cups and a package of diapers. I have some extra packages left over from our party that I will be bringing to our local moms group to help spread the 'Luv'!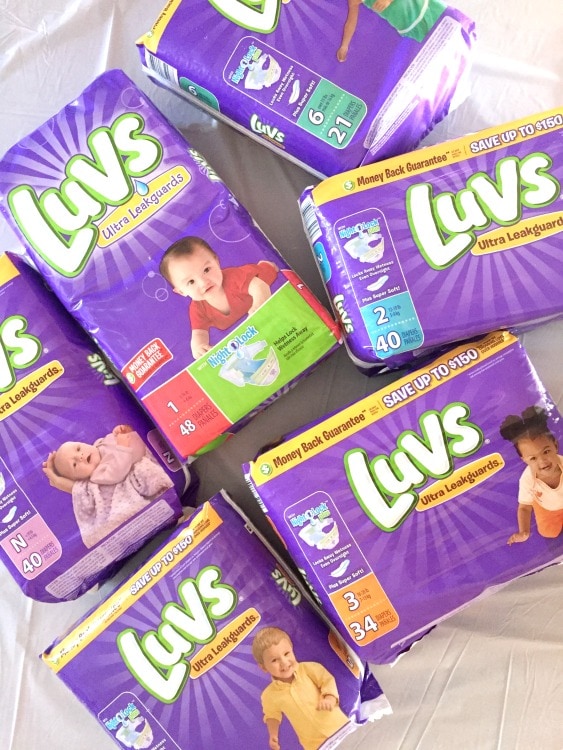 Luvs diapers are available in sizes newborn through 6, feature fun designs in every pack, and can be found at mass, discount and grocery stores where baby care products are sold.
What do you "Luv"?
This post is sponsored by Luvs.  All opinions are 100% mine.