While it might not seem like the perfect time to be thinking about Christmas and snow, it actually is! That is because it is time for Hallmark Channel's Christmas in July programming! Starting right now you can enjoy Christmas in July programing on Hallmark Movies & Mysteries through July 8th and then on Hallmark Channel from July 9th to the end of the month. I am really excited for the original premier of "Crashing Through the Snow" on July 10th!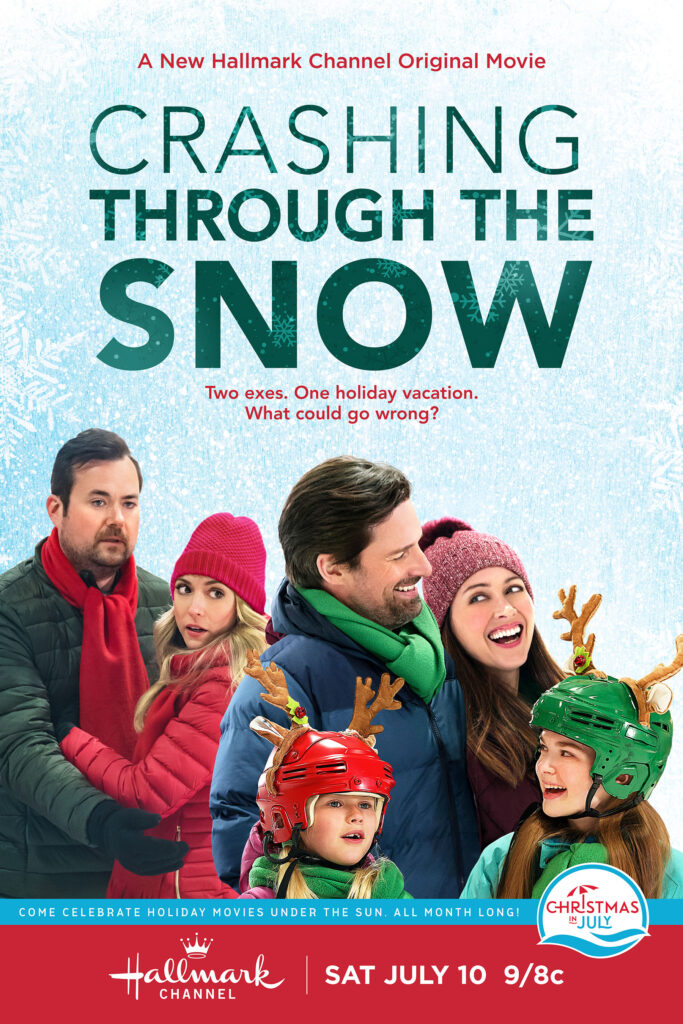 Thank you to Hallmark Channel for sponsoring this post.
I have always dreamed of celebrating Christmas on the beach somewhere warm. It would be so much fun to open gifts and then head on out to the ocean to swim. While this will just have to be a fantasy for now, I can still celebrate Christmas with sunshine and water and some of my favorite holiday shows. Hallmark Channel has holiday programing for the entire month of July!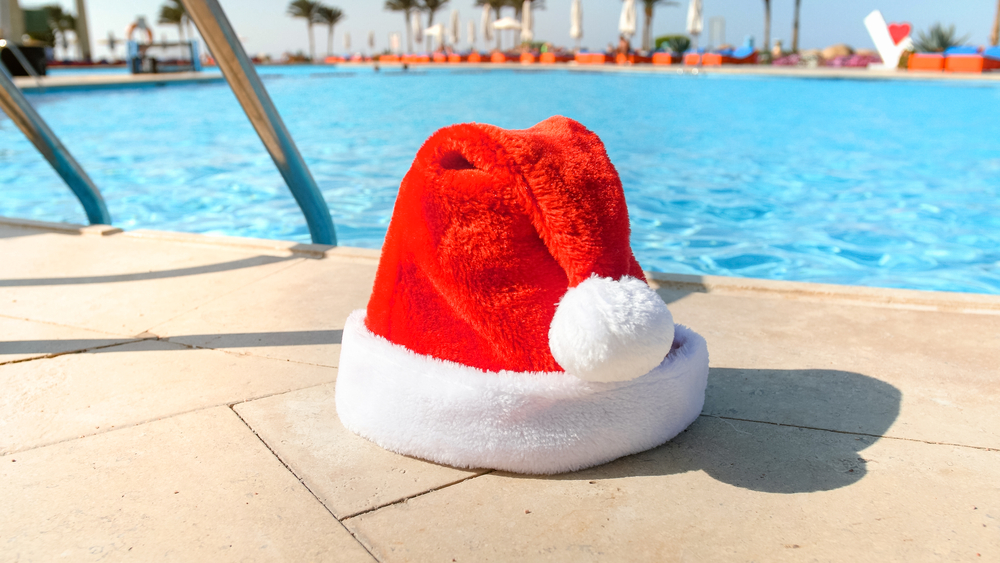 One of my favorite things to do during the holiday season is to watch Hallmark Channel movies so I am really excited to experience the same magic when the weather looks a little different. I am especially excited for the premiere of "Crashing Through the Snow" on July 10th at 9pm EST.
Hallmark Channel Christmas in July Programing
Synopsis for the Premiere of "Crashing Through the Snow" 
Maggie and Sam are crashing Christmas. When he proposes they team up against his sister's perfect Christmas, neither of them are prepared for the blended family challenges that lie ahead.
Staring Amy Acker and Warren Christie.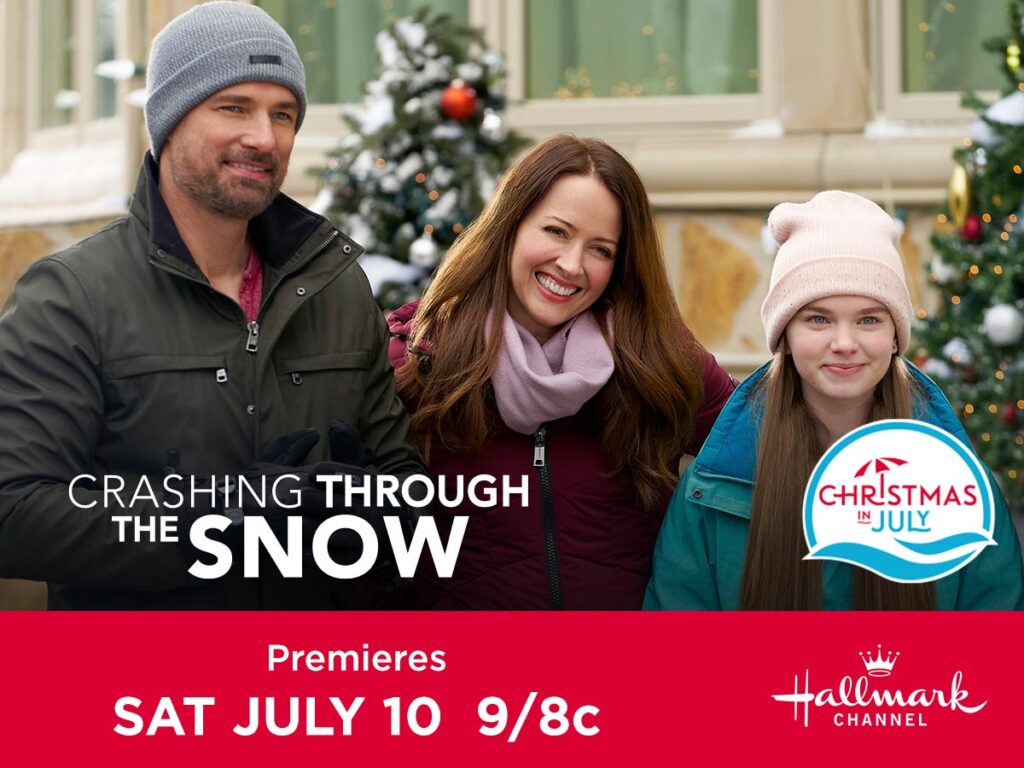 Hallmark Channel and Hallmark Movies & Mysteries July Schedule
The holiday fun will be spread out throughout the month. Starting with Hallmark Movies & Mysteries.
Hallmark Movies & Mysteries
Dates: Friday, 6/25/21 through Thursday, 7/8/21
24/7 holiday programming
Hallmark Channel
Dates: Friday, 7/9 at 11am through Saturday, 7/31
Christmas movies weekdays Mon-Fri 11am-1am
Christmas movies weekends Sat 9am-1am / Sun 9am-12am
(sitcoms in overnight/early mornings)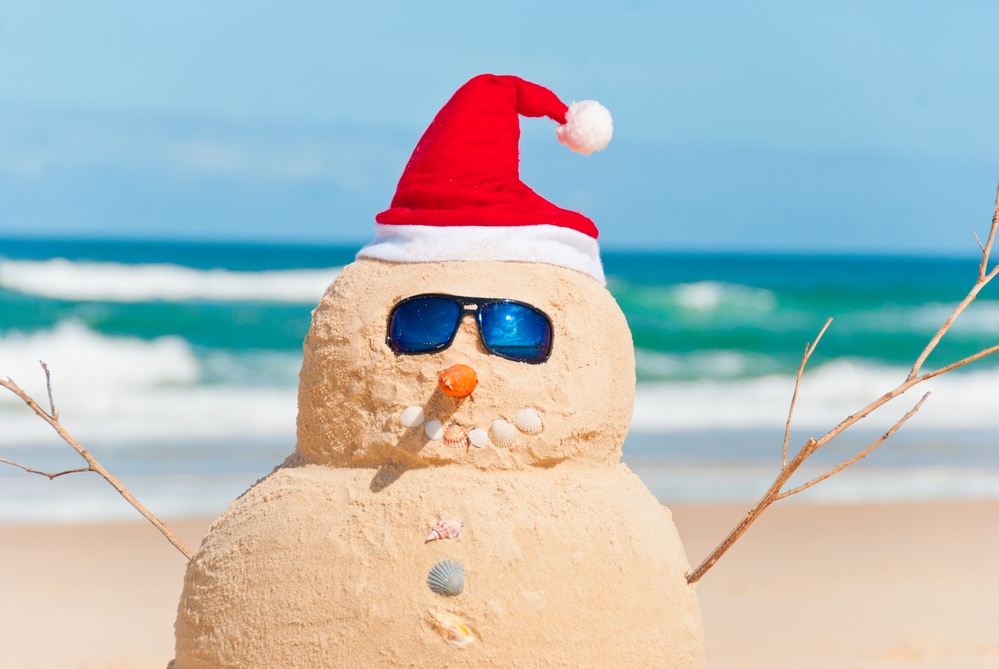 Don't forget to tune in for the premiere of Crashing Through the Snow starring Amy Acker and Warren Christie, Saturday, July 10 at 9pm/8c
More Christmas in July Programing
Good Witch S7 (Sundays 9p-10p) continues through Christmas in July with the last 3 episodes of the season (7008 on 7/11, 7009 on 7/18, 7010 season finale on 7/25)
Also don't forget about HMNOW throughout the month for Christmas programing. 
I hope you will all tune in and enjoy a little sunshine with Christmas!