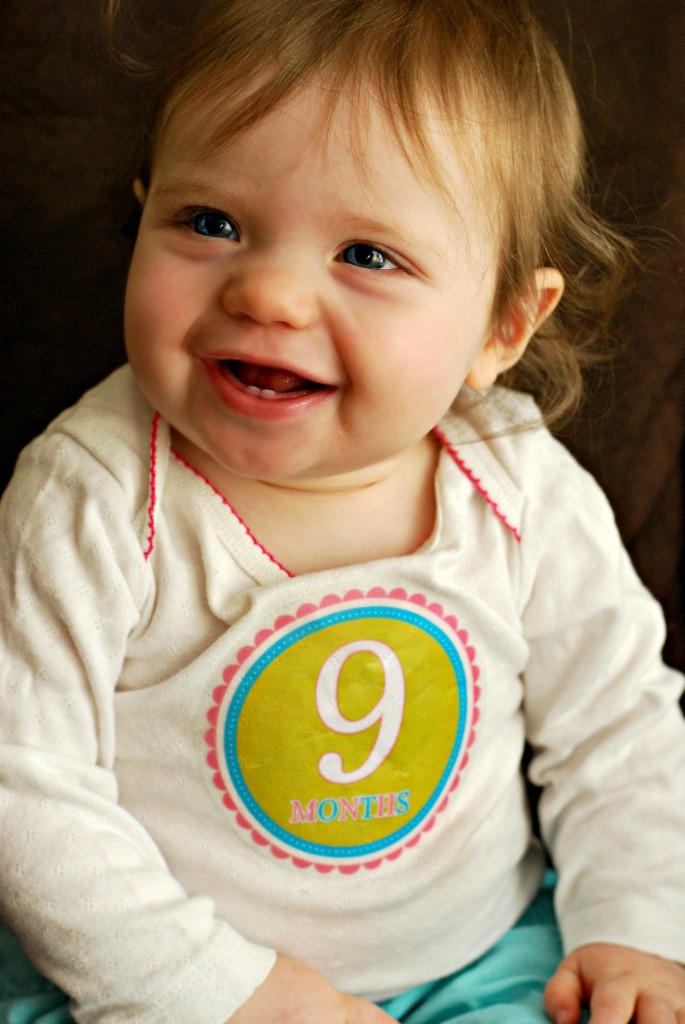 What a whirlwind of the past few months.  It is so hard to believe that my baby is already 9 months old.  We have been dealing with a lot of sickness from our RSV scare to our recent dealings with a GI bug.  My poor little girl has now had 3 ear infections in her short life, but through it all I continue to get these amazing smiles and cuddles.
She is crawling all over the place… such a speedy little one.  Recently she has been trying to pull herself up, but so far she hasn't quite grasped the concept of getting her feet below her.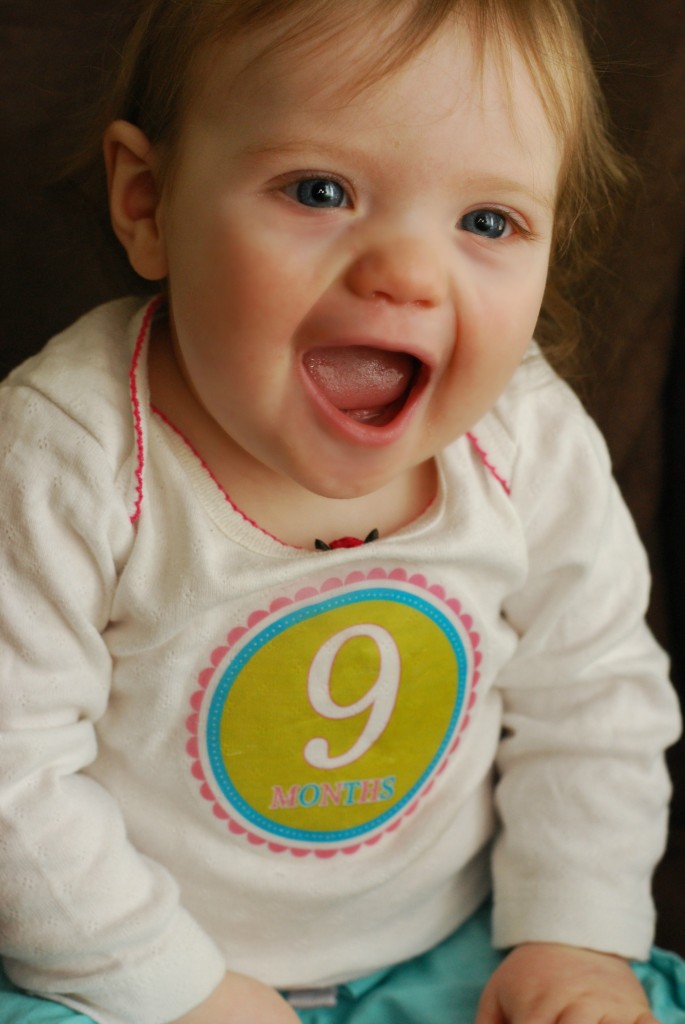 Weight:  17 pounds 12 ounces 29% Percentile
Length:  27.5 inches 46% Percentile
Head:  43.6 cm 36% Percentile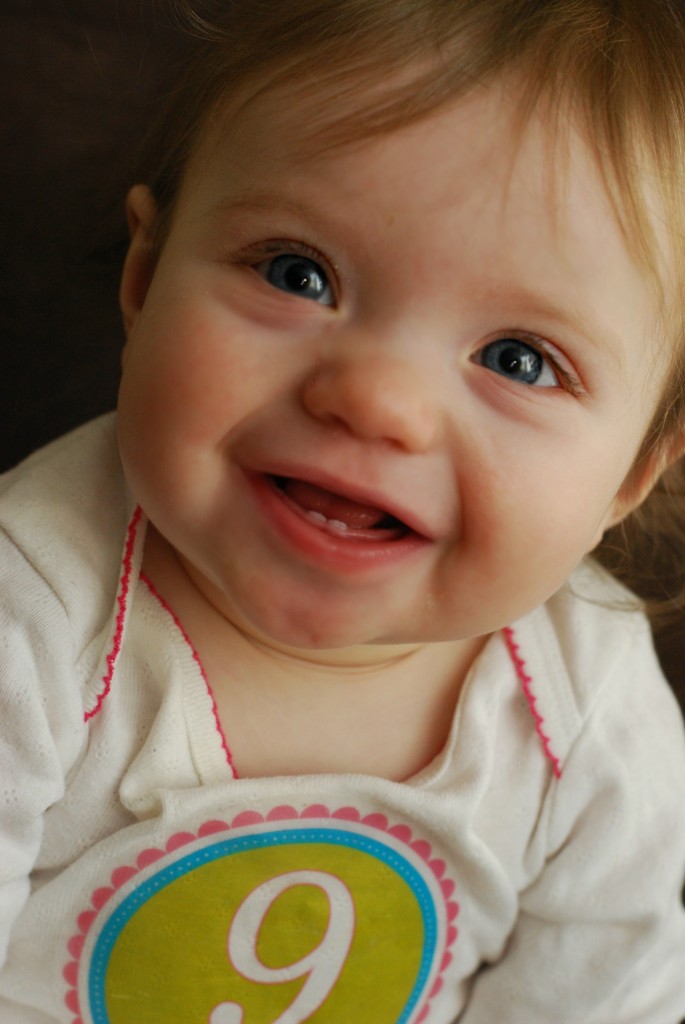 As you can see in her pictures, she has her first two teeth on the bottom.  I thought I saw two poking up at the top, but they haven't appeared yet so maybe I was wrong.  Caroline is a great eater.  She loves just about everything.  We have been feeding her small bites of whatever we eat and she has loved it all, even spicy foods!  I have hope that she won't be a picky eater like her big brother.
Speaking of Jonah, he continues to be her favorite person in the world.  I got these great pictures because I asked Jonah to come over and make her smile.  He is getting more and more interested in playing with her now that she is a little more interactive.  Right now their favorite thing to do is to blow raspberries at each other.  It is adorable!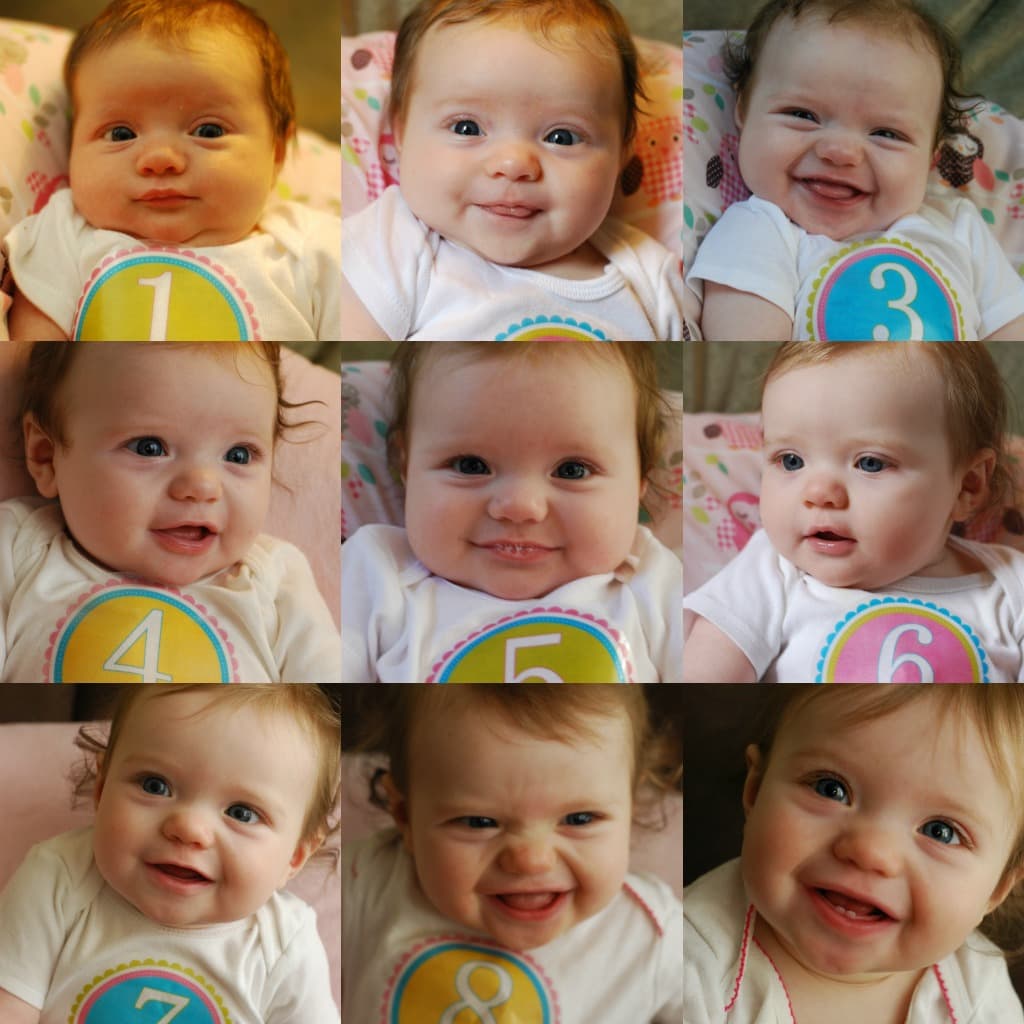 I just found out that Grandma and Grandpa will be able to fly in for Caroline's first birthday in May!  I am so excited!  Now for the big plans.  What type of party should my little girl have?  Jonah had a monkey theme for his first birthday, but Caroline is more of a princess rather than a monkey.  I don't think I want to do a princess theme, but something very girly!  Any ideas?
I will leave you with a few of my favorite pictures of Caroline over the past month or so…