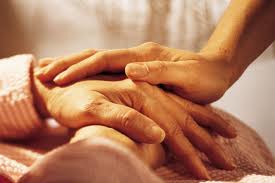 How to care for your parents as they age
Today's generation is extremely career focused and due to this fact, caring for your parents' full time isn't always possible. Even if such a commitment is a possibility, it is not always the best course of action for those with other constraints on their time
In order to ensure both their safety and happiness, you should try and do something to make their retirement experience a pleasant one. Just because mum or dad has ceased to work, this doesn't instantly mean that their minds are any less active or they have less to give. It simply means that they now have the time to enjoy the good things in life.
Looking for retirement homes for sale can sometimes be viewed as offloading your responsibility – but this is not the case. A care assisted home offers the best of both worlds. Not only do your parents get to live in a fantastic new property, they also have access to secure help and don't have to worry about maintaining the property themselves. This help will also put your mind at rest allowing you and your parents to enjoy a stress-free life.
How to afford retirement accommodation
This assisted help comes as great news to those that have hectic lives and other family commitments of their own. With an assisted home, you can rest in the knowledge that parents are in safe hands.
Obtaining new living quarters can, however, be a little challenging – especially when considering financial obligations. Most people begin by selling the current abode of their parents – although this is not always necessary. Equity release can help with this process and offers a way to raise money against the value of your current home.
Many elderly individuals may have already invested in some sort of equity scheme and will have planned their financial security for the future. This allows the scheme holder to release a certain amount of money at a certain point in their lives.
The ways in which equity schemes work allow the policyholder to borrow money against the value of their home. They won't, however, have to pay a single penny back – at least not until their property is sold.
This policy becomes extremely useful in the event of moving into an assisted-living home and is one consideration which those contemplating this move should think about.