We all know that time passes by so quickly.  My kids have grown up right before my eyes and I am ready for them to slow down a bit.  While I know that can never happen, I am grateful that we have the technology to capture some their childhood with video and photography.  Even now, I find myself thumbing through old photographs of my kids when they were babies and, without fail, it leaves me in a great mood as I think about what life was like in those yearly years.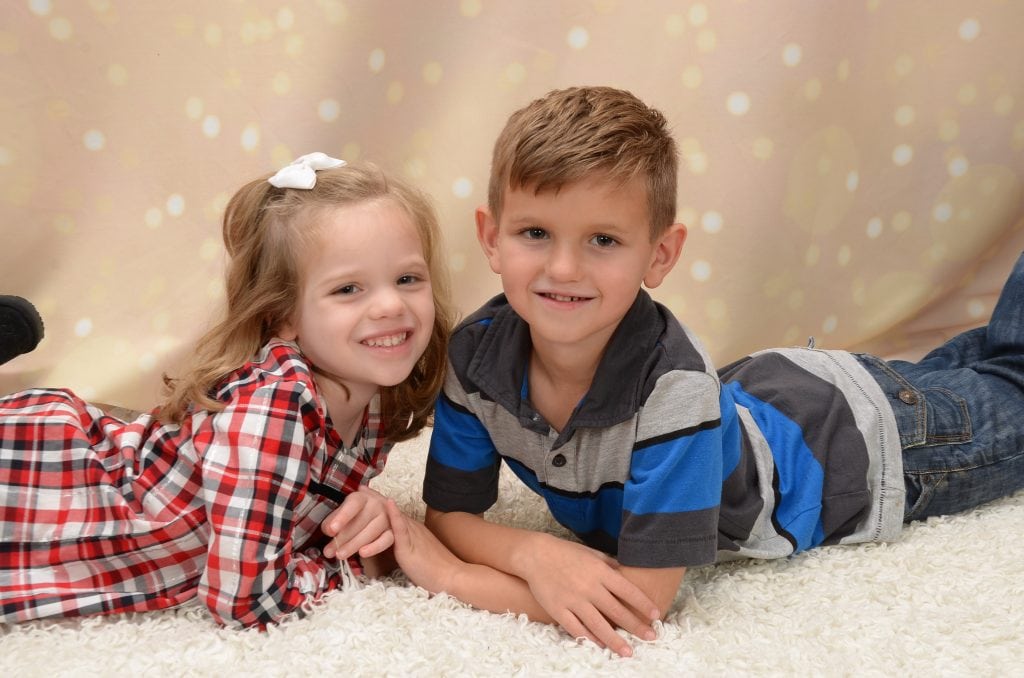 Having photographs to remember family is essential in my life and that is why I am happy to be partnering with Portrait Innovations this holiday season.  This past weekend my kiddos and I headed to our local Portrait Innovations store to capture memories. I wanted to get some prints to give out as holiday gifts and order some holiday cards as well.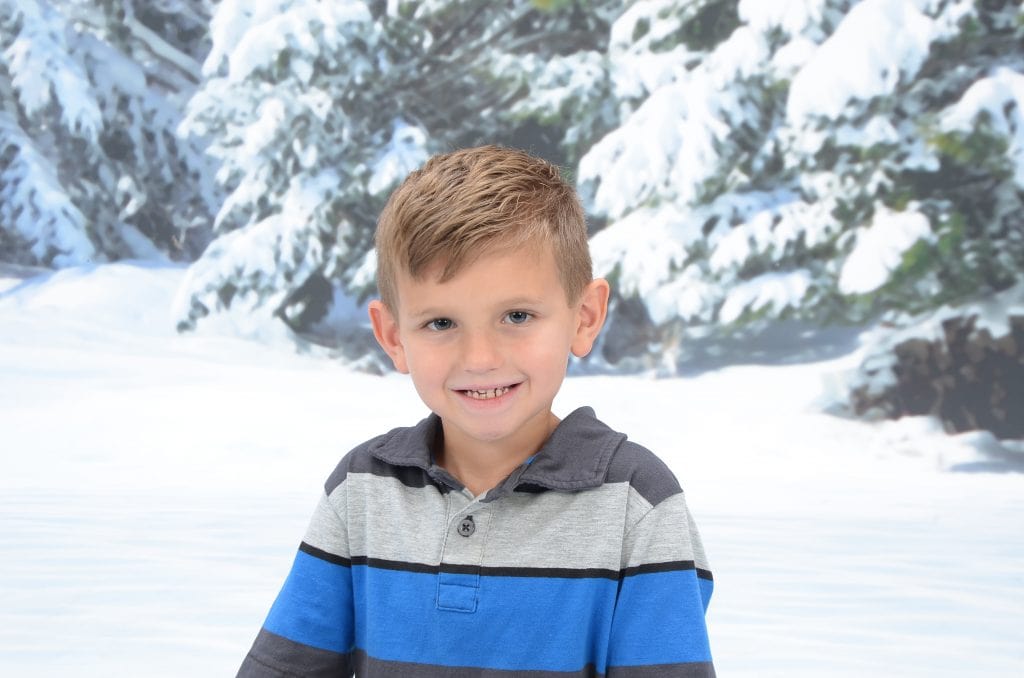 Everything turned out so much better than I had hoped!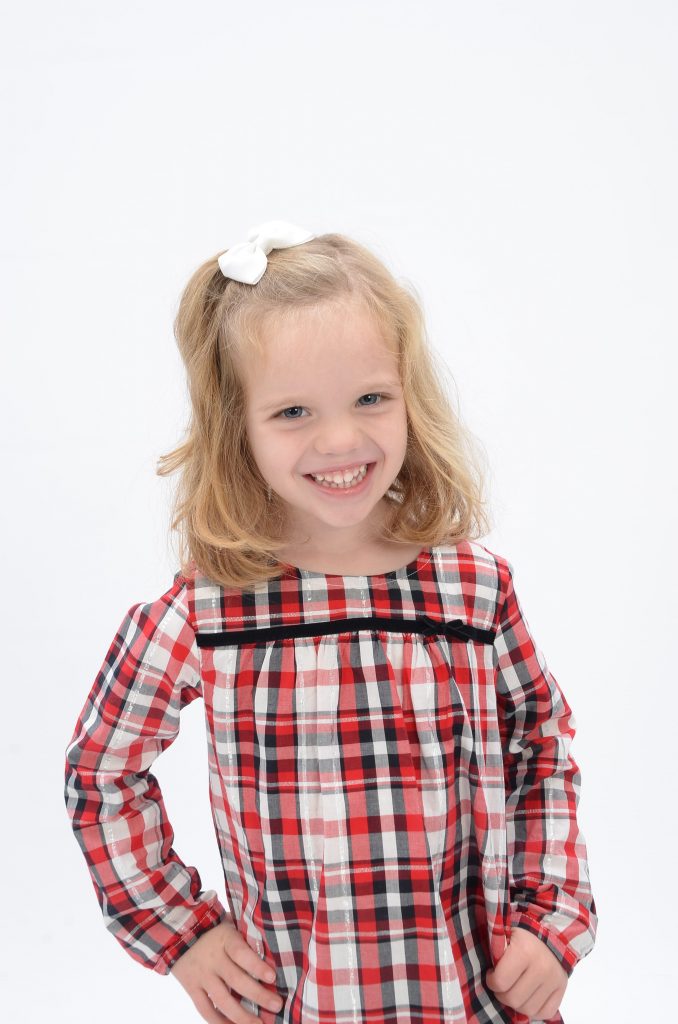 Our photographer was amazing with the kids.  You can tell that this wasn't her first time working with young kids.  My kids often gave her fake smiles but she somehow got some natural grins and giggles from them that made their photos more genuine.  I appreciated that she did that.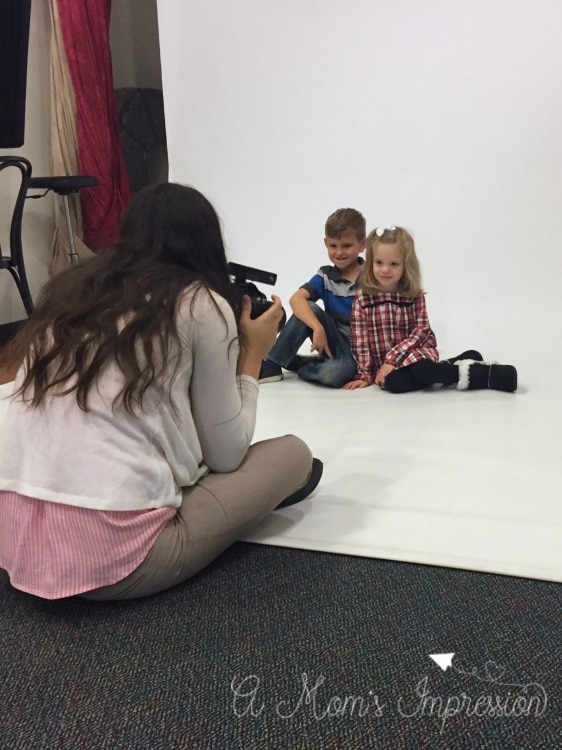 Another feature that I loved about our session is that I could change the kiddos clothing if I wanted to.  I knew that my son wouldn't go for it (its hard enough to get him dressed up once) but I did take advantage of this option for my daughter.  Her little plaid dress will be perfect for some holiday photo gifts like the ornaments and other options that they have available.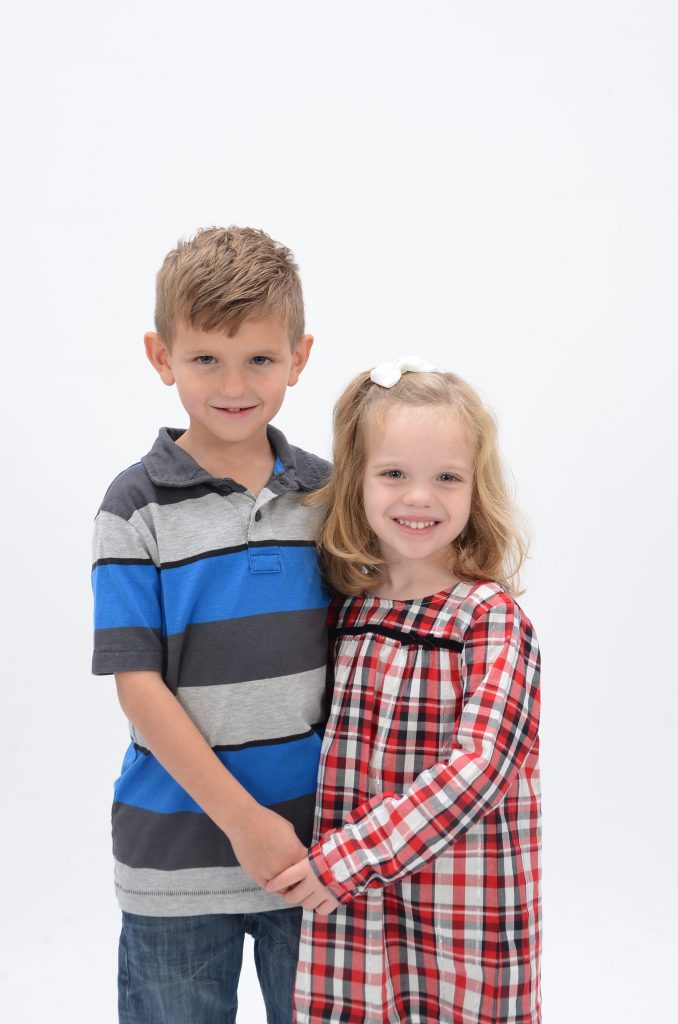 There are a lot of different options available to you at Portrait Innovations.  They have a lot of props, backgrounds, and holiday decor to make everyone's photos unique and custom to their family.  I mentioned to my photographer that I didn't particularly like my son's school pictures this year and she was able to take a few that I know I can use in place of them.  The kids loved the snowy background and joked around with their dad later that night that it was soooo cold when they took those pictures.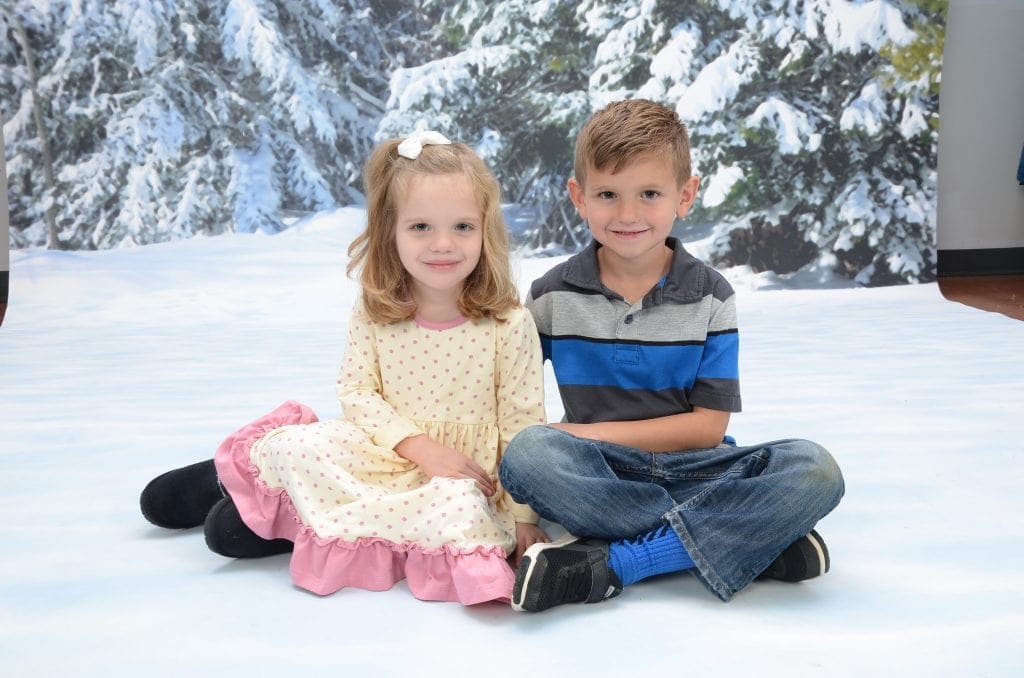 When my photographer was finished taking our pictures she brought me over to a large screen to choose which photos I liked the best. At first I thought it was going to be overwhelming as there were so many options to consider but she had an easy way she used to narrow them down so it didn't seem too much.   She explained the different packages available as well as any add-on that I might want to consider.  The decision process didn't take that long because of her efficiency and I had my order placed.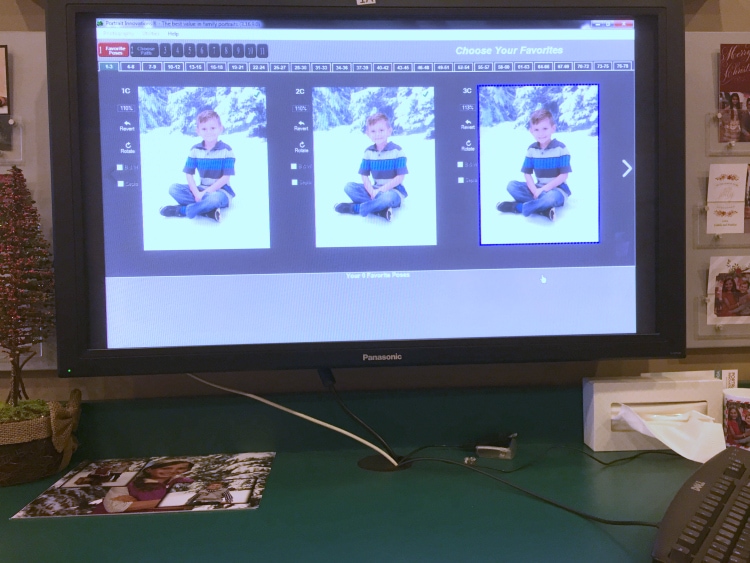 Today marks the beginning of December, but you don't have to worry about not having enough time to get your pictures taken.  After I selected what package and what photos I liked, I just had to wait about 30 minutes and they were all right there in my hands, even the holiday cards!  That means you can schedule an appointment now and have your holiday cards ready the same day as your photo session. What a time saver for busy parents.  They even had a play table available for my kids to play at so they wouldn't get bored why we waited!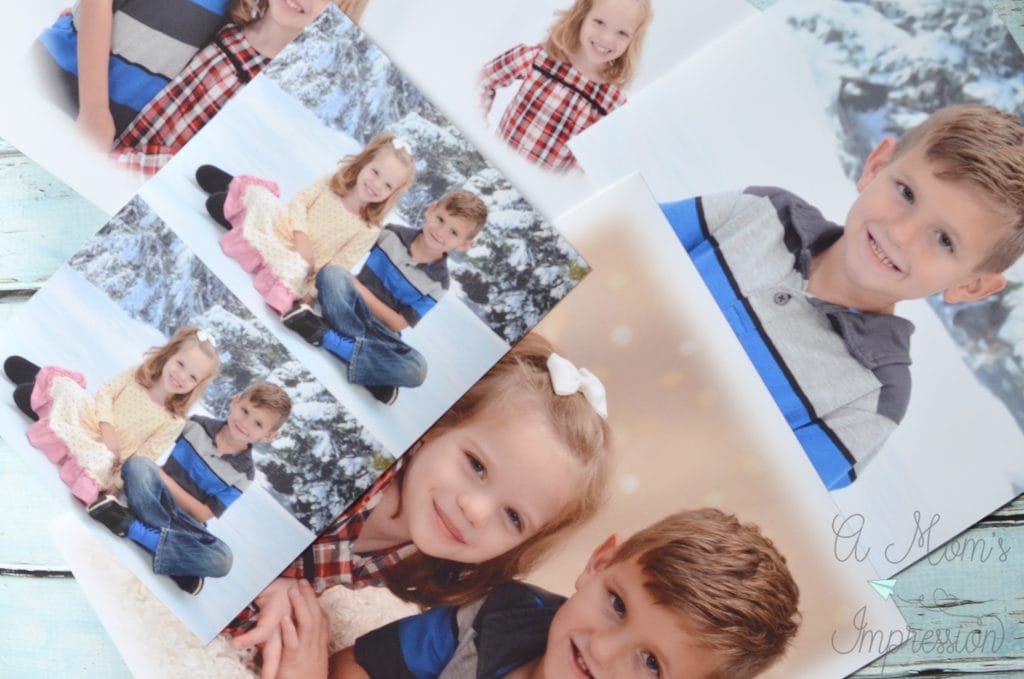 My pictures turned out amazing!  I have so many different poses and prints that I can spread out over our two families!  I know that they will all love and appreciate them.  Our holiday cards are so cute too!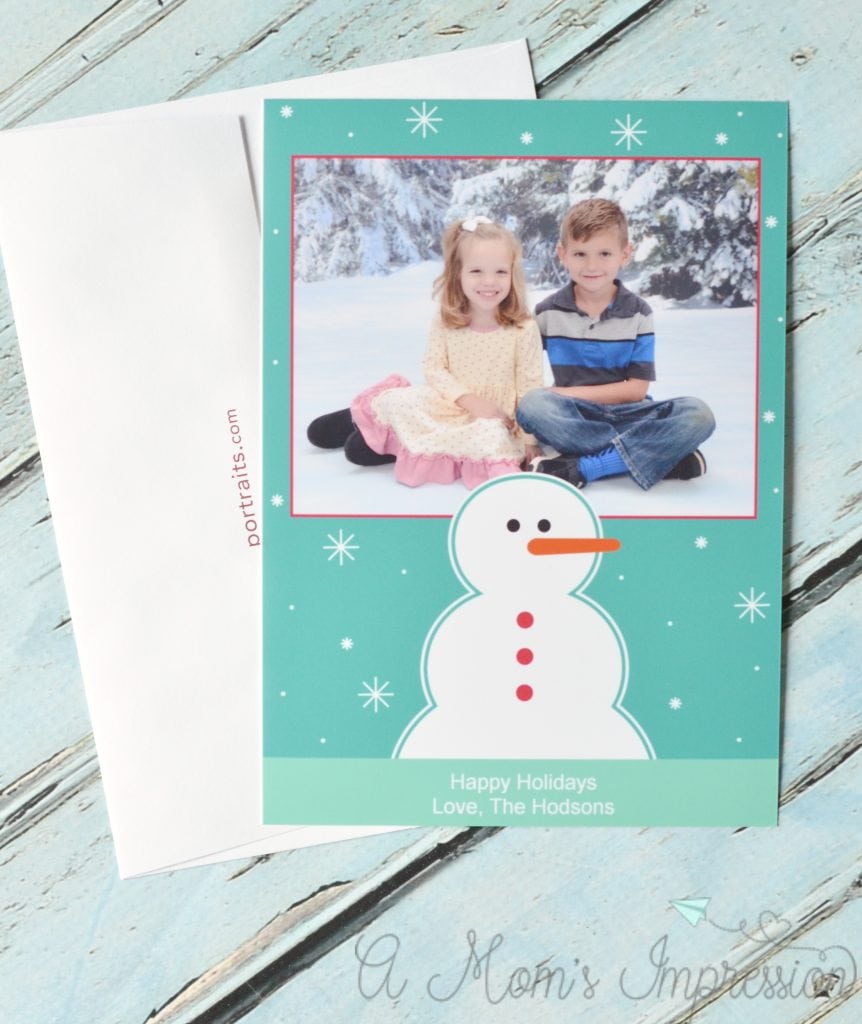 You can visit Portrait Innovations to find a location close to you. They can accommodate large families as well as individuals.   I highly recommend you make your appointment soon, you are going to love the result!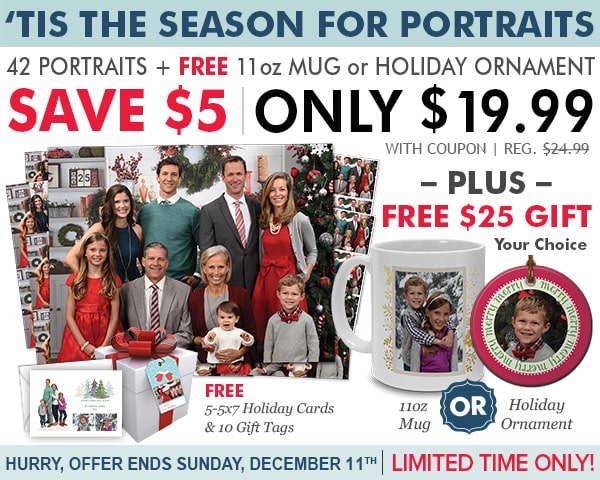 Go ahead and capture those memories!
A huge thank you to Portrait Innovations for hosting my kids and I for a portrait session. All opinions are 100% mine.