Scholastic sent me new Captain Underpants books, AND is offering a prize pack for one of you!
Captain Underpants: The First Epic Movie
Have you seen the new Captain Underpants movie yet?  My kids and I watched it last night and had a great time.  Both of my kids, ages 5 and 8 laughed throughout the entire movie.  I thought it was pretty clever and honestly couldn't stop talking like Captain Underpants for the entire ride home, mostly because my kids got a kick out of it.
If you have no idea what I am talking about, check out the trailer:
I love it when clever children's literature is adapted for the big screen. My kids had a blast when Diary of a Wimpy Kid came out and we were able to Wimp Yourself! Good children's literature lends itself well to the big screen.
We were sent some Captain Underpants books from Scholastic for my son to read and he has LOVED them.  In fact, we just went to the bookstore and bought another one because he loved them so much!
It all started with The Adventures of Captain Underpants written by Dav Pilkey.  This is the book that was adapted into the first movie.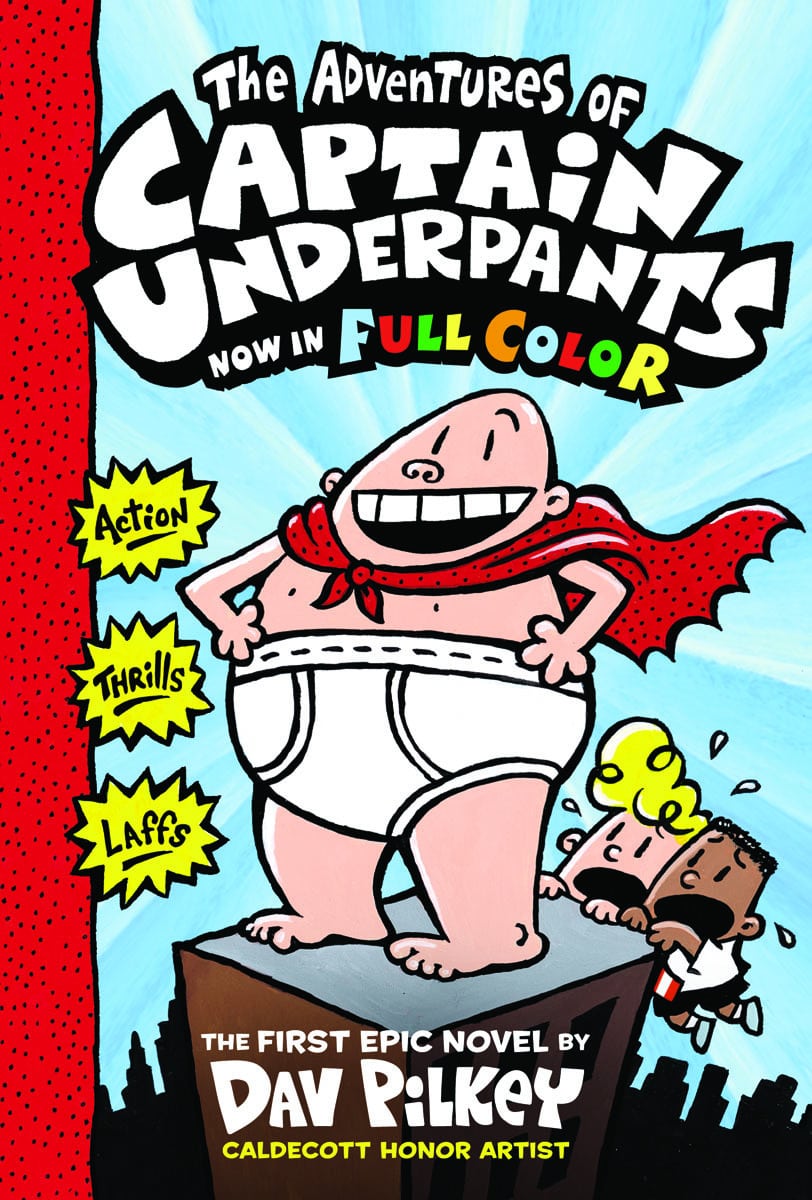 My son loved the silly bathroom humor and enjoyed the colorful pictures.  My daughter even thought it was funny and had her brother read some of it to her.
To tie into the new movie there are a couple of new books available.
Captain Underpants: The First Epic Movie Official Handbook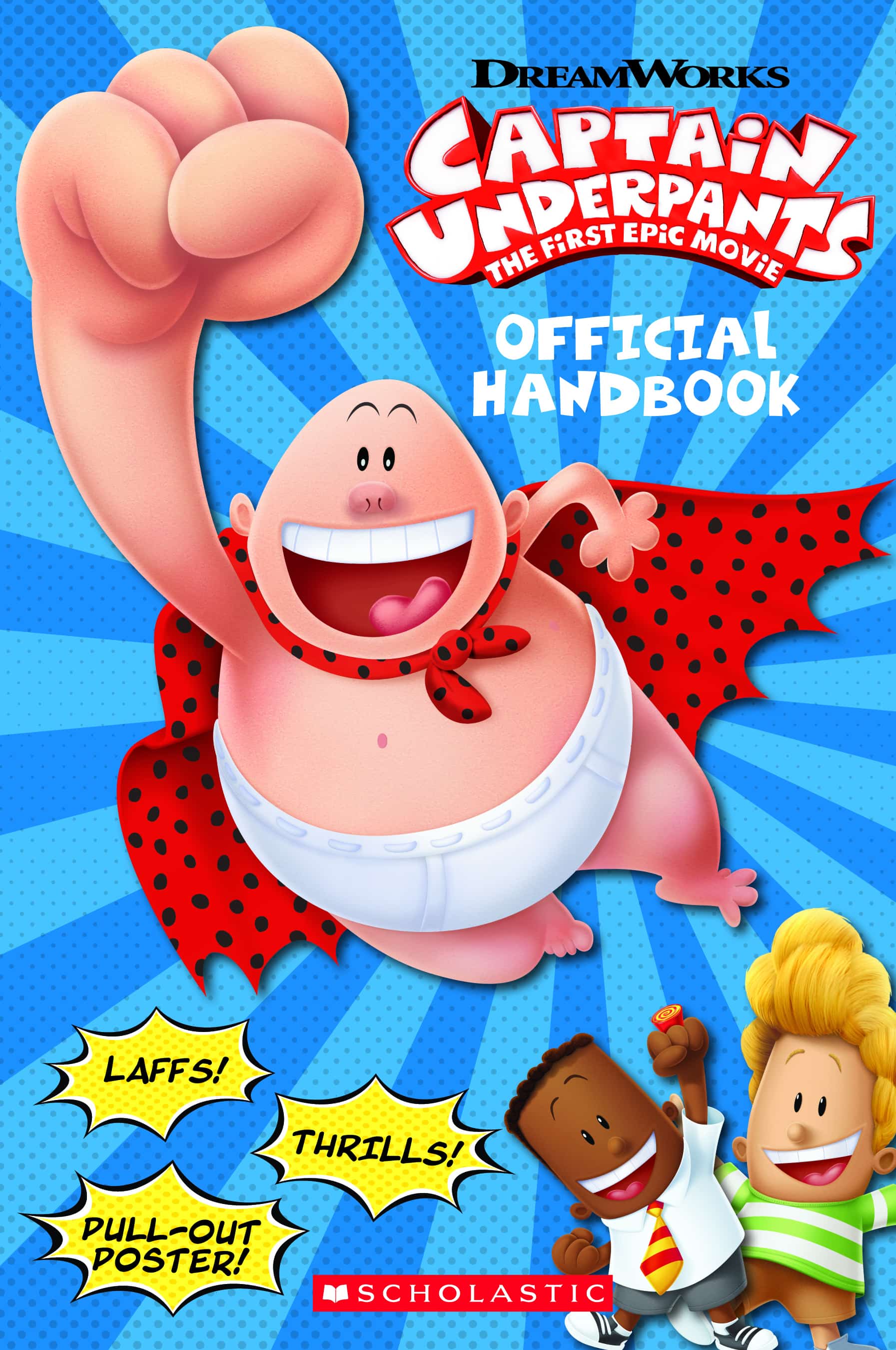 Meet George and Harold, two fun-loving best friends with a special talent for trouble. The only thing they love more than pulling pranks is creating comic book heroes like the Amazing Captain Underpants. When the boys accidentally bring Captain Underpants to life, Jerome Horwitz Elementary — and the world — will never be the same! The Movie Handbook is your official guide to George and Harold, the Amazing Captain Underpants, mean old Mr. Krupp, Professor P. Poopypants, and much, much more.
Wacky Word Wedgies and Flushable Fill-Ins
Want to create your own Captain Underpants adventures, just like George and Harold? Then pick up a pencil and get ready for some actions, thrills, and laffs! This book has over a dozen wacky fill-in stories starring George, Harold, the Amazing Captain Underpants, Professor Poopypants, Cafeteria Lady Edith, the Turbo Toilet 2000, and all your other favorites from the new movie. Plus tra-la-la-riffic stickers!
Trust me when I say that you are going to want to pick these up for your kiddos, especially after they have watched the movie.
For more information about the book series visit PilkeyPower.Scholastic.com.
To keep up to date on more great children's literature be sure to follow Scholastic on Facebook, Twitter, and Instagram.
Win It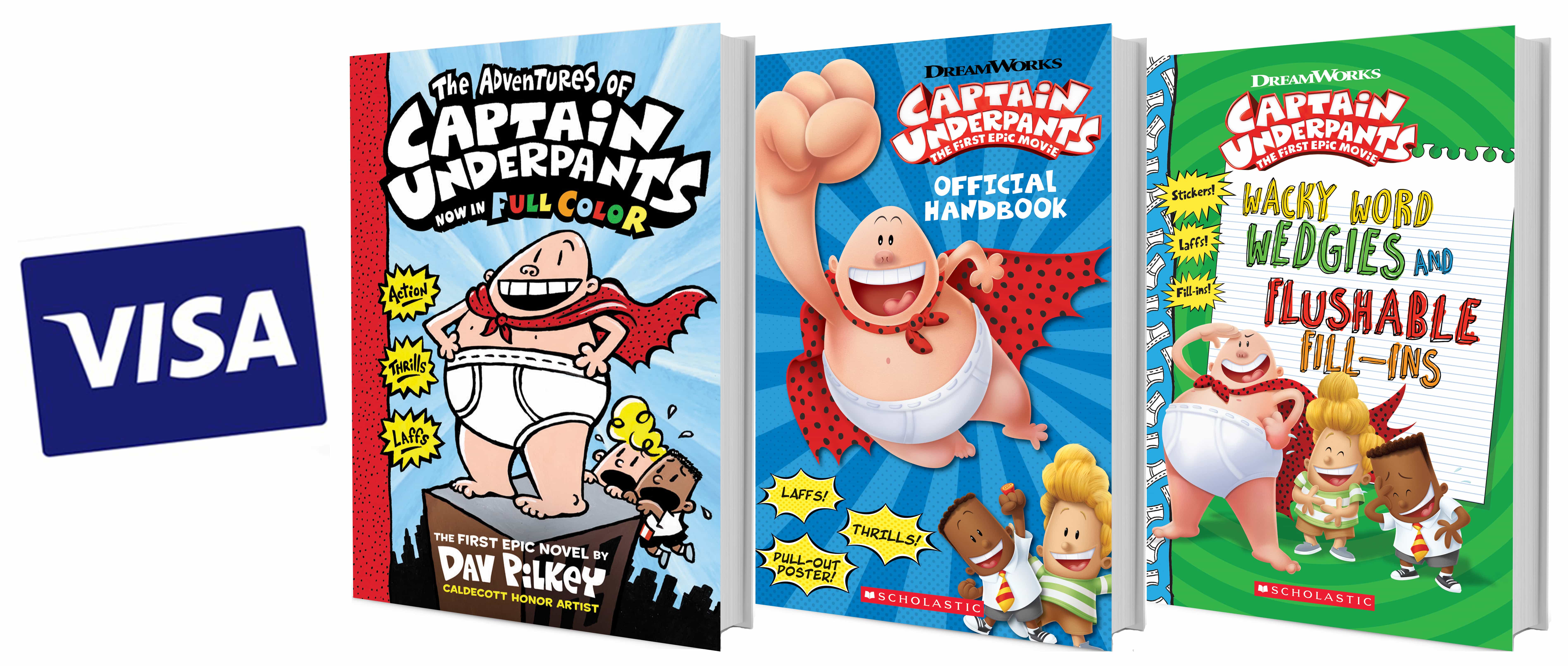 One (1) winner receives:
The Adventures of Captain Underpants (Book 1, now in full color!)
Captain Underpants: The First Epic Movie Official Handbook
Captain Underpants: Wacky Word Wedgies and Flushable Fill-Ins
Plus a $50 Visa gift card for your own epic adventure!
Giveaway open to US addresses only. Prizing and samples provided by Scholastic.