This post has been compensated by Mirum and its advertiser. All opinions are mine alone.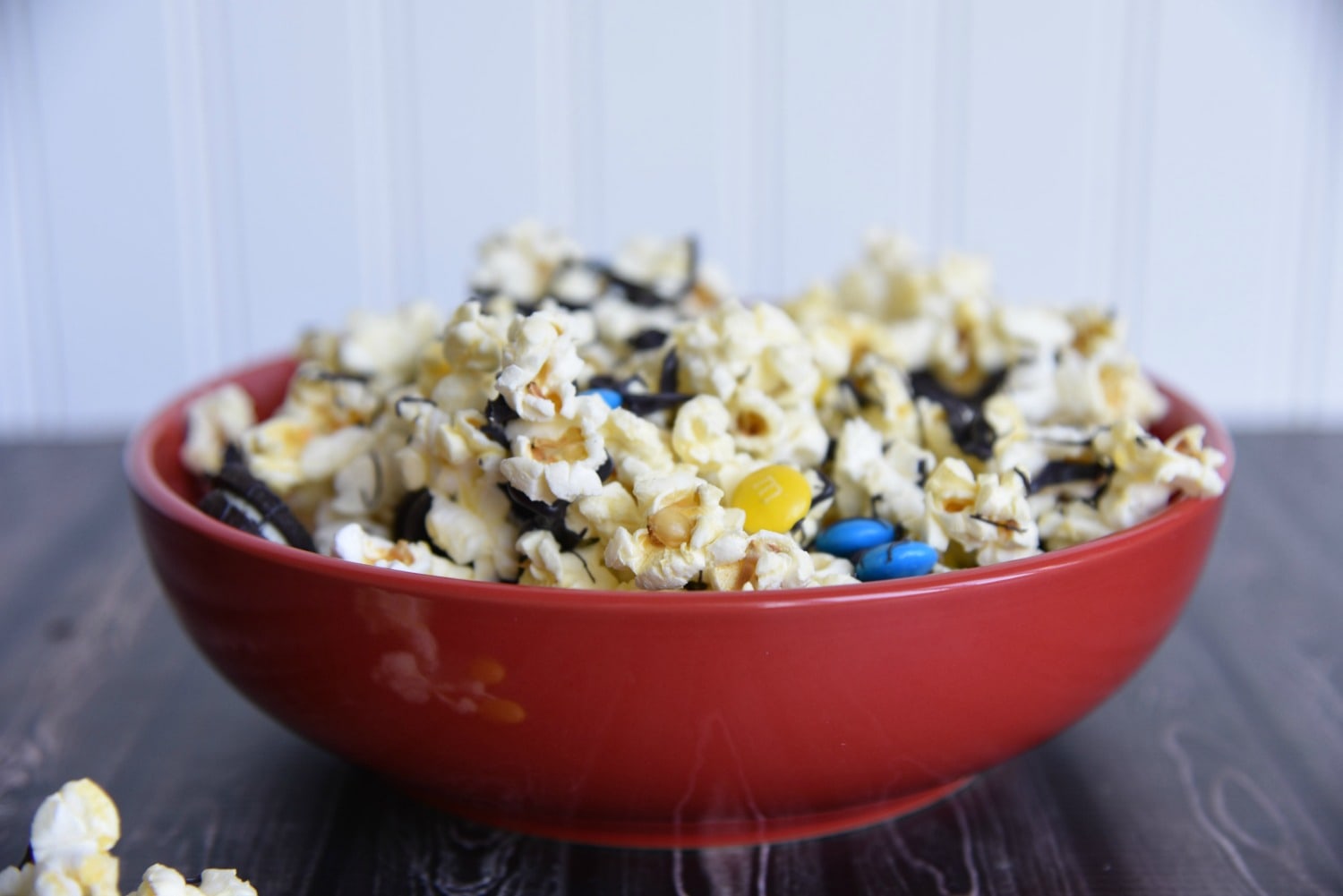 I just finished watching the new WONDER WOMAN movie again. I have lost track of how many times I have watched it since it came out on DVD. It may just be my favorite origin story of a superhero yet. I love that Warner Bros. introduced such an amazing female role into their movies. I am very excited for her to join some of our favorite DC superheroes this month when the JUSTICE LEAGUE releases into theaters on November 17th.
Whenever an exciting new movie is about to be released, I love getting into the theme and creating some fun treats that the family will love. With the release of JUSTICE LEAGUE, I wanted to give a little nod to one of the iconic superheroes of our time, Batman. Batman is awesome because he is just an ordinary man doing extraordinary things. I think that he is a good role model for my kids.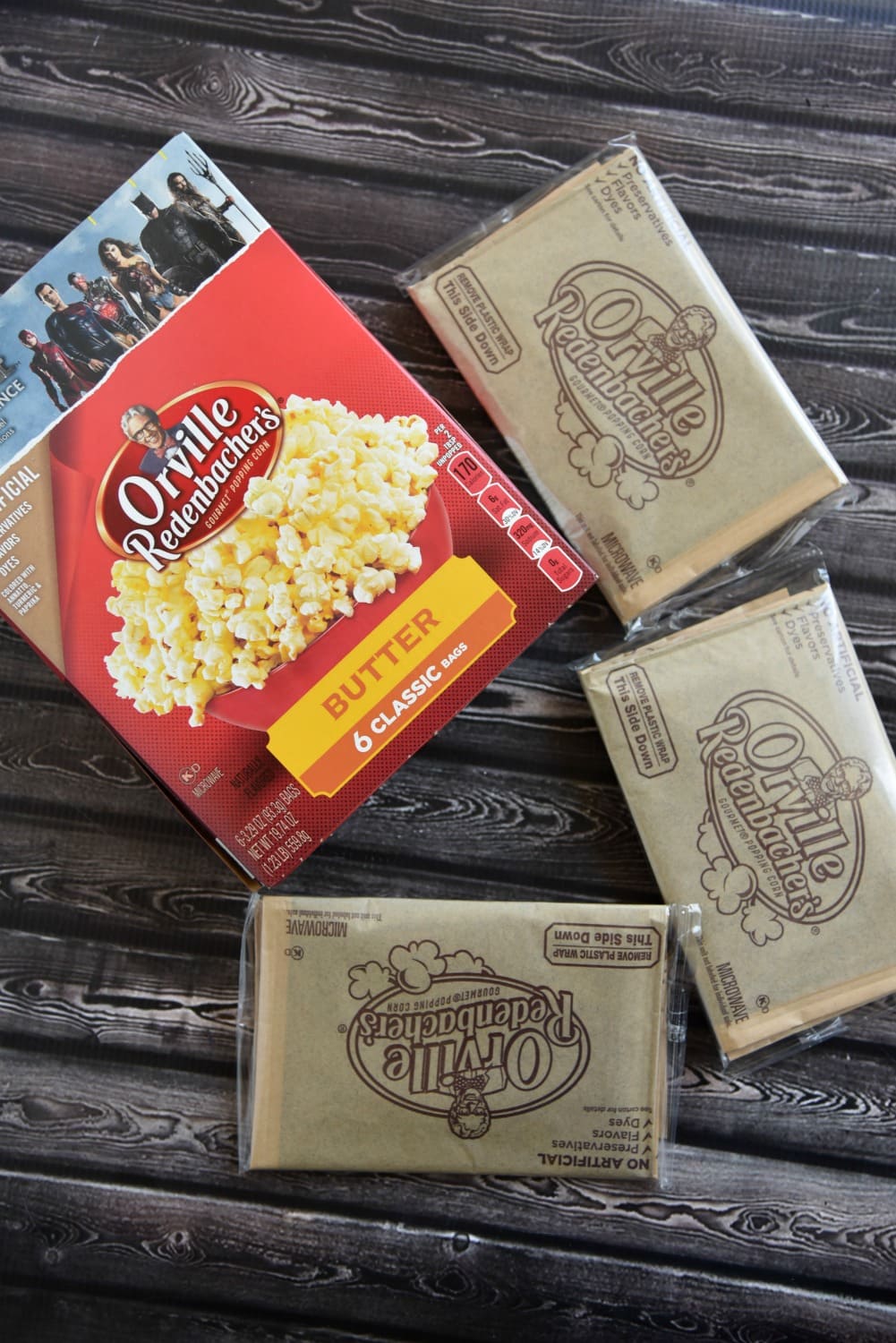 To create our Gotham Goodies Popcorn treat, inspired by Batman. I picked up another icon, Orville Redenbacher's Classic Butter Microwave popcorn on my weekly shopping trip to Kroger. We have been enjoying Orville Redenbacher's for years and love that it doesn't contain any preservatives, artificial flavors or dyes. I feel great about giving Orville Redenbacher's popcorn as a treat for my family.
Video Recipe
The key to any themed popcorn is to get the colors right. Batman is known for blue, black with a little yellow thrown in so when creating Gotham Goodies Popcorn look for these colors.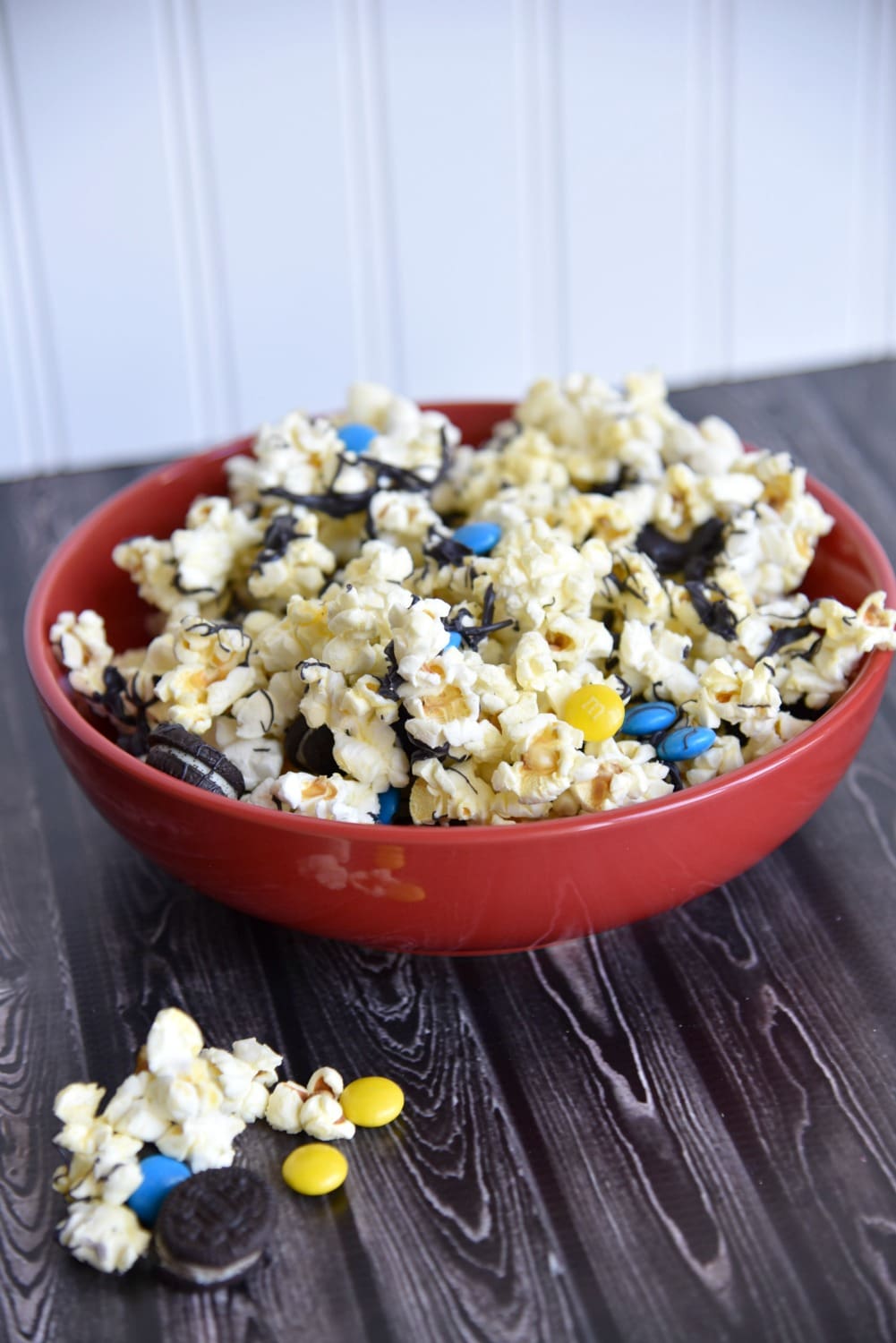 Gotham Goodies Popcorn: Inspired by Batman
Ingredients
● 1/4 cup blue candy-coated chocolate candy 00
● 1/4 cup yellow candy-coated chocolate candy
● 1/2 package black chocolate melts
● 1/2 cup mini chocolate sandwich cookies
● 1 package Orville Redenbacher's microwave popcorn
Directions
1. Pop Orville Redenbacher's microwave popcorn according to package directions.
2. Spread Popcorn over a baking sheet lined with parchment or wax paper.
3. Melt black chocolate melts in your microwave for about 30 seconds. Stir and heat in 15 sec increments until fully melted and smooth.
4. Drizzle chocolate over popcorn with a spoon.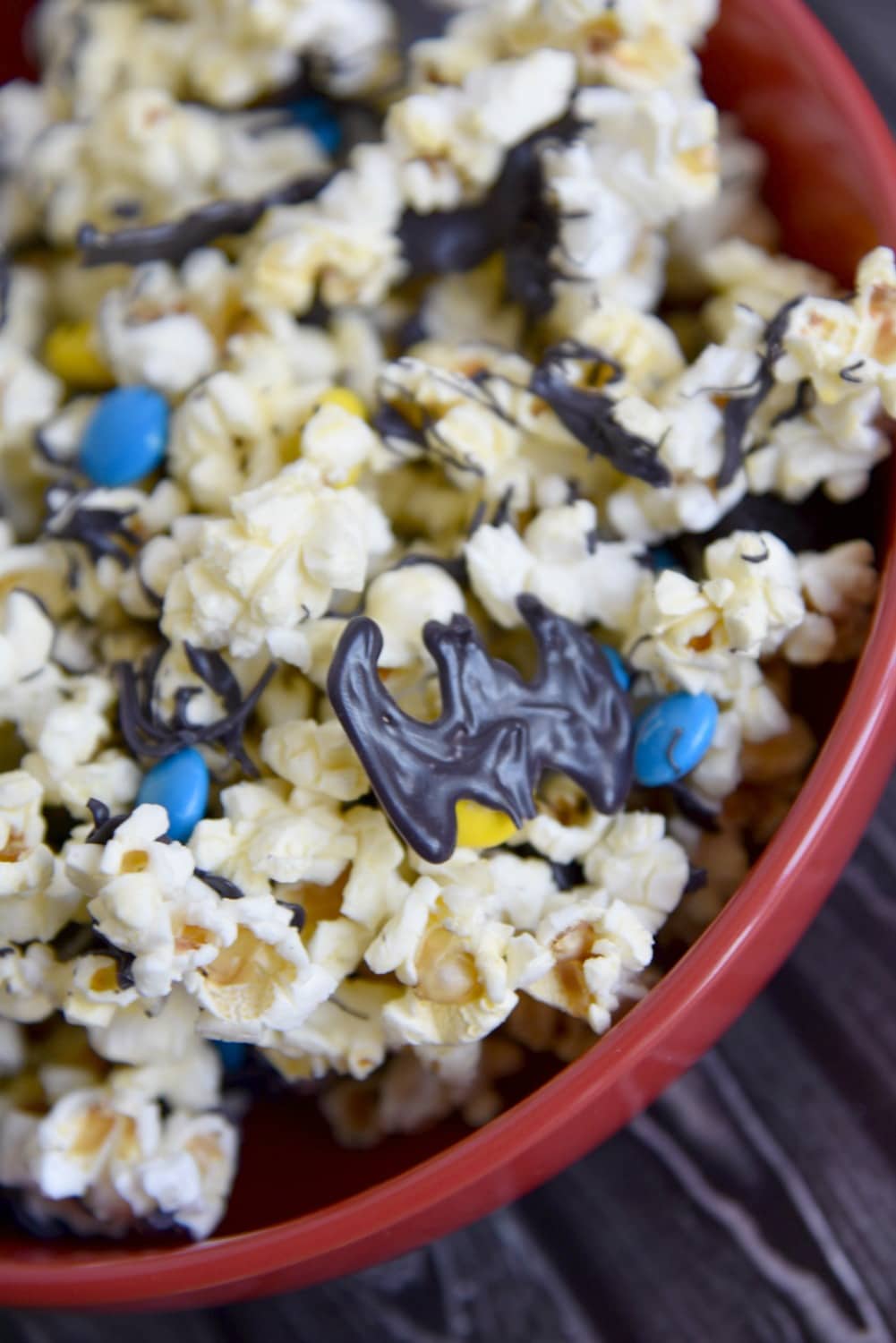 5. Top popcorn with mini chocolate sandwich cookies and candy-coated chocolate candy. Let harden.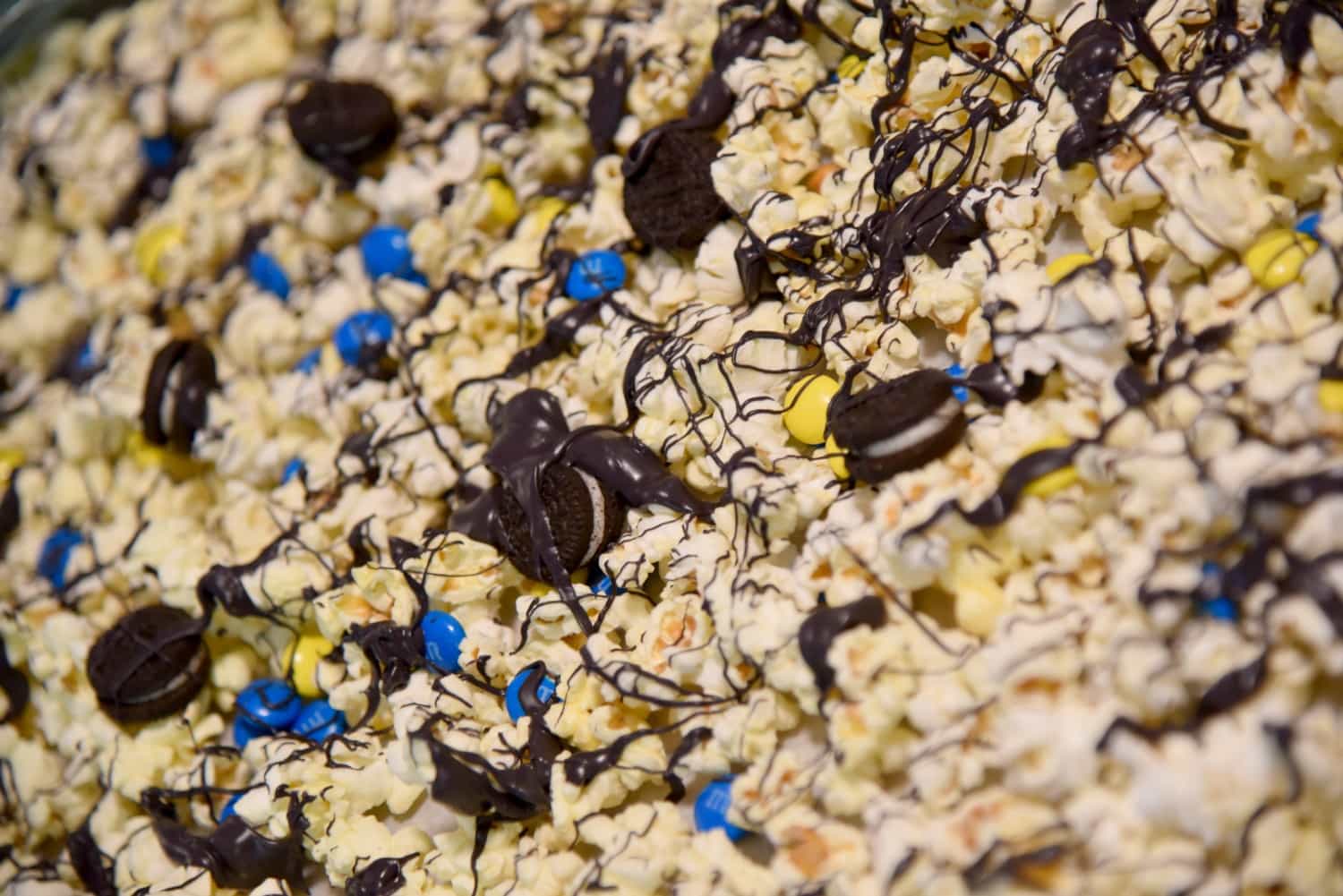 6. Break up pieces of popcorn into a large serving bowl and enjoy!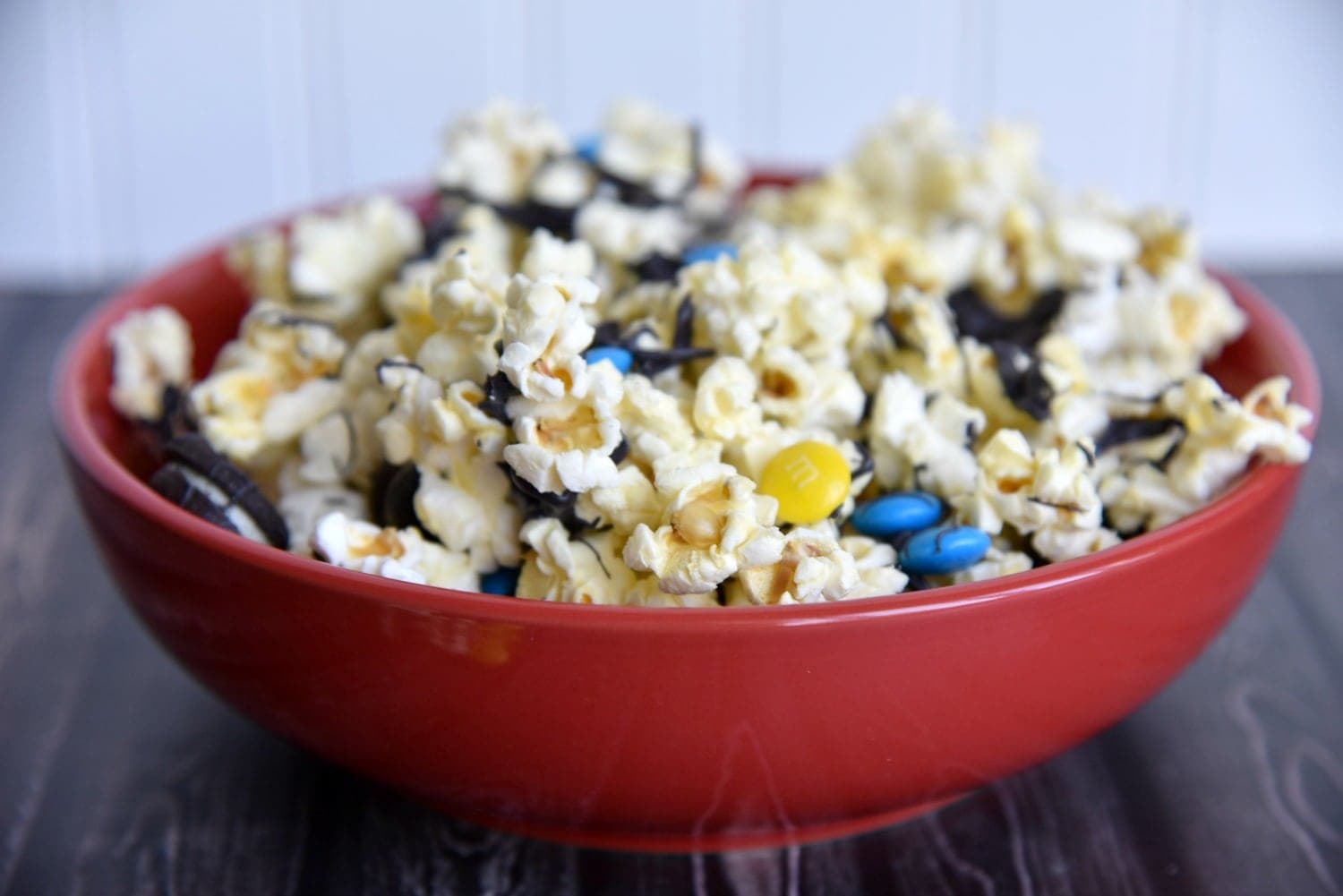 Gotham Goodies Popcorn Recipe: Inspired by Batman – JUSTICE LEAGUE in theaters November 17

From now until 11/15/17 save $0.50 on Orville Redenbacher's 2-3ct packages as part of Kroger's "Buy 10 Save $5 Mega Event." Mix and Match participating items in multiples of 10. Participating item varieties and sizes may vary by store.
Build your own shopping list now for your local Kroger Co. banner:
Pin This!

Be sure to Pin my recipe to your Pinterest board by clicking on the Pin It button on the below picture, or find your favorite here
Sweepstakes
The Orville Redenbacher's Do Popcorn Justice Sweepstakes
Warner Bros. Entertainment Inc. and its parents, affiliates, and subsidiaries are not responsible for the promotion, administration or execution of this Sweepstakes.