This post is sponsored by Best Buy
We just got back from an epic family vacation in Hawaii. We swam with turtles, visited historical monuments, played in the pool, ate delicious food, and spent some quality time with our family. It was a vacation filled with memories that we don't want to forget.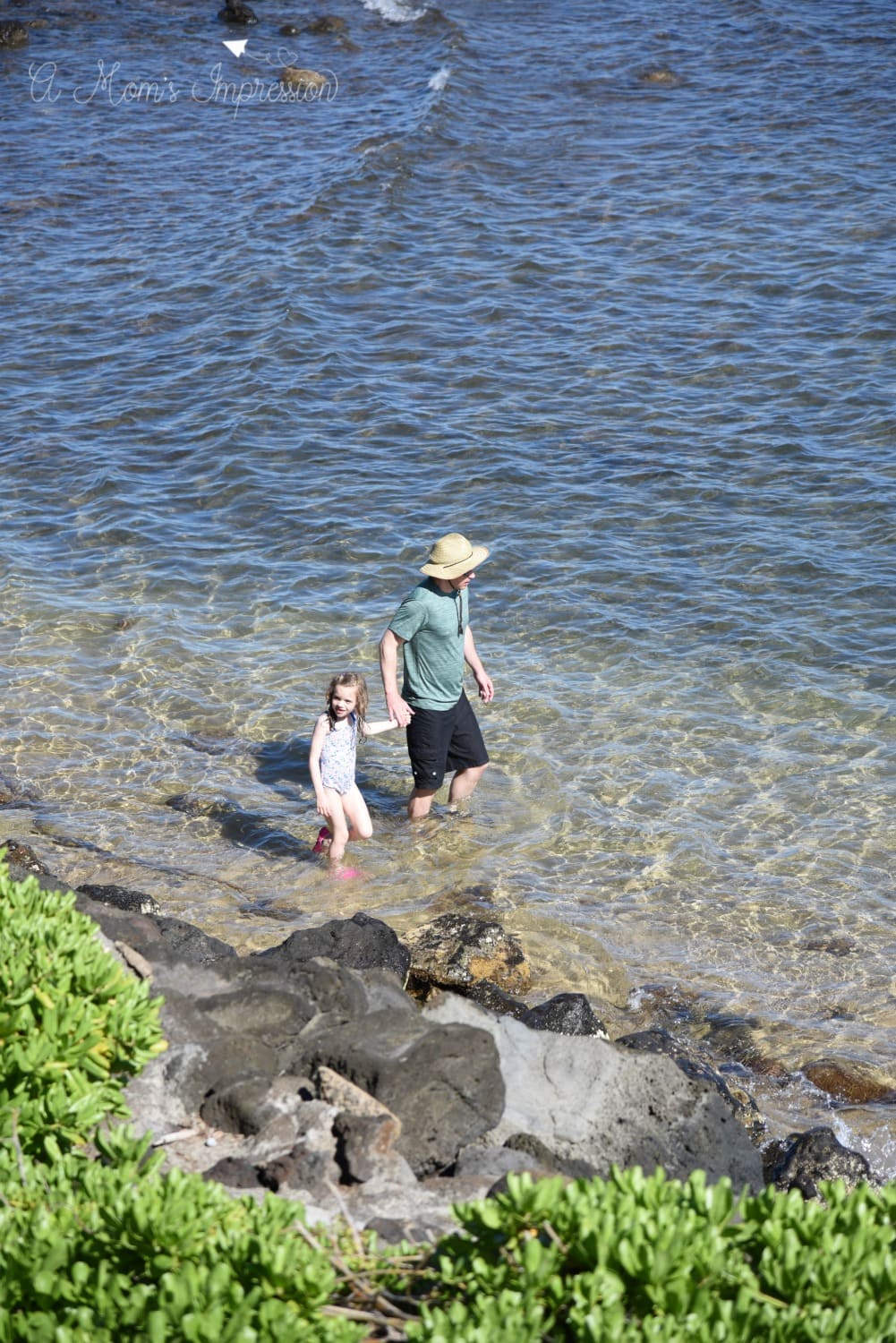 Thankfully, we don't have to forget because we love to capture memories with our cameras! I have been taking photographs for years. My kids have grown up behind a lens and are starting to take interest in taking their own photos, this vacation was the perfect time for them to try out a new camera we received from Best Buy, the
Canon IVY Cliq+
.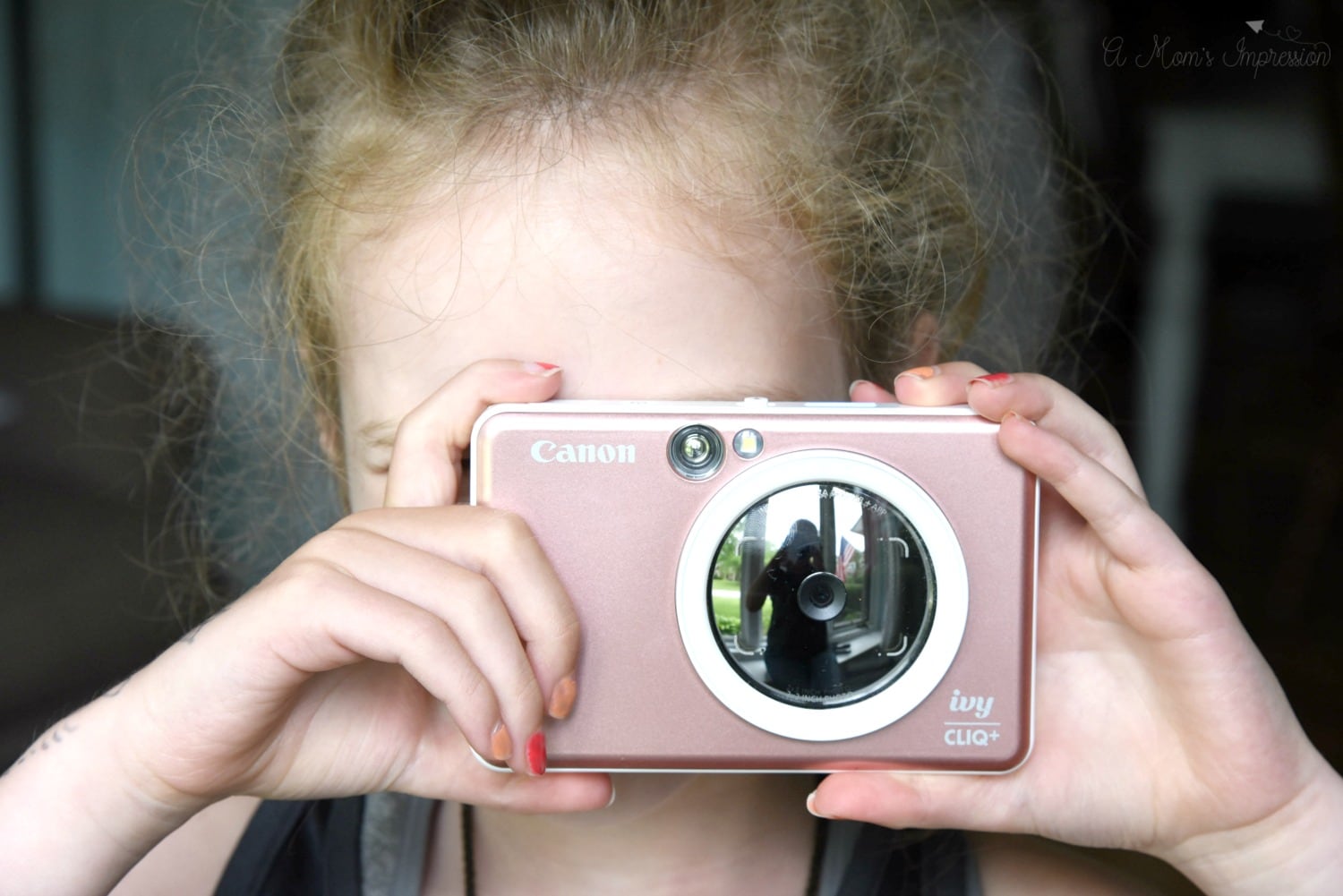 I remember using an instant camera when I was a kid. It was all the rage to see a photo developing right before your eyes. I love that technology has been updated for the current digital age and that kids everywhere are still enjoying instant pictures.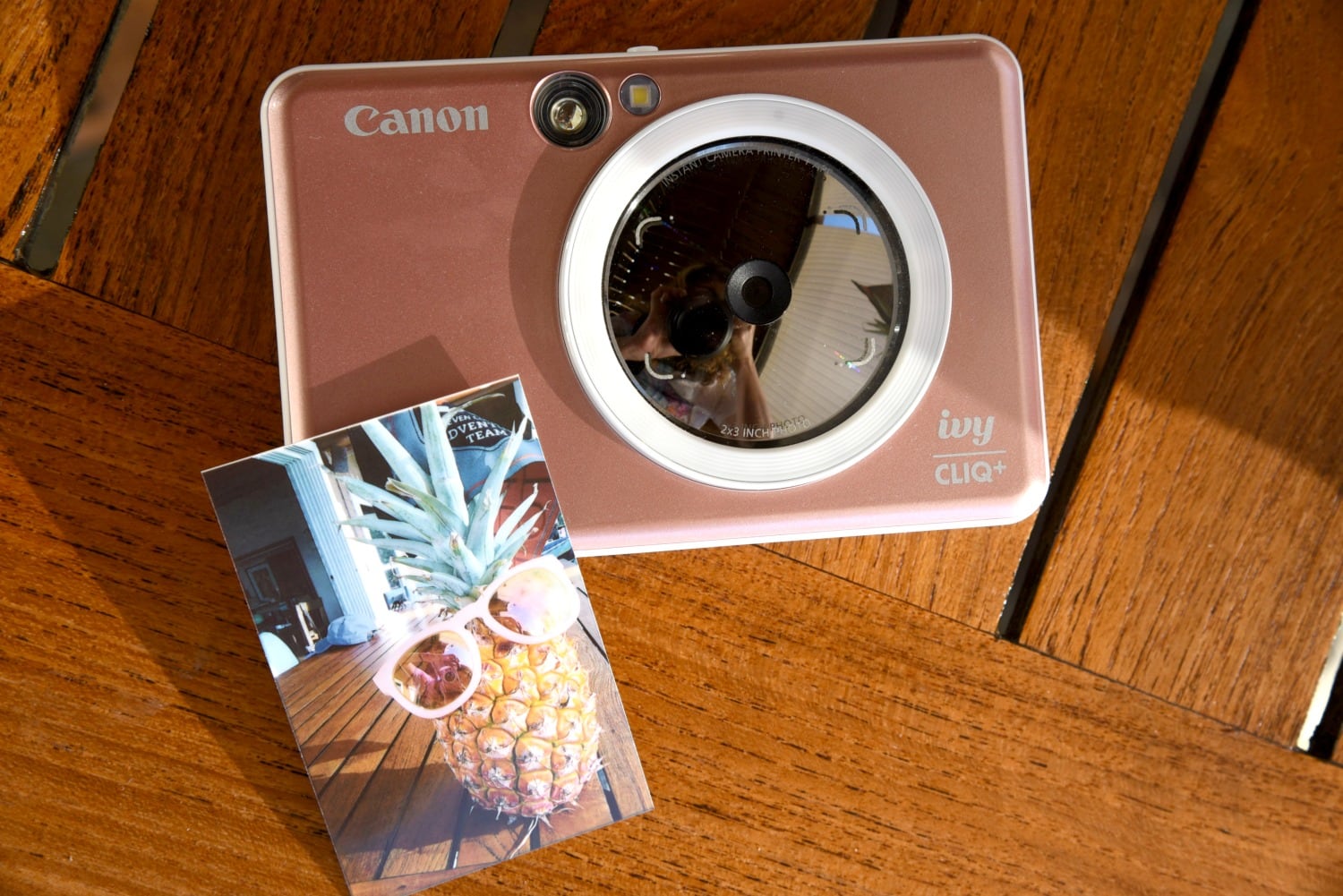 Our new Canon IVY Cliq+ was perfect to take with us on our vacation, the kids got a kick out of making instant 2×3″ peel-and-stick photos using the camera. I love that the printer is built into the camera, making it very travel-friendly. I also love that there is an option with this camera to add a MicroSD card so that you can save the pictures digitally as well as printing them out, this is such a great feature of the camera and makes it stand out from the others that we have tried.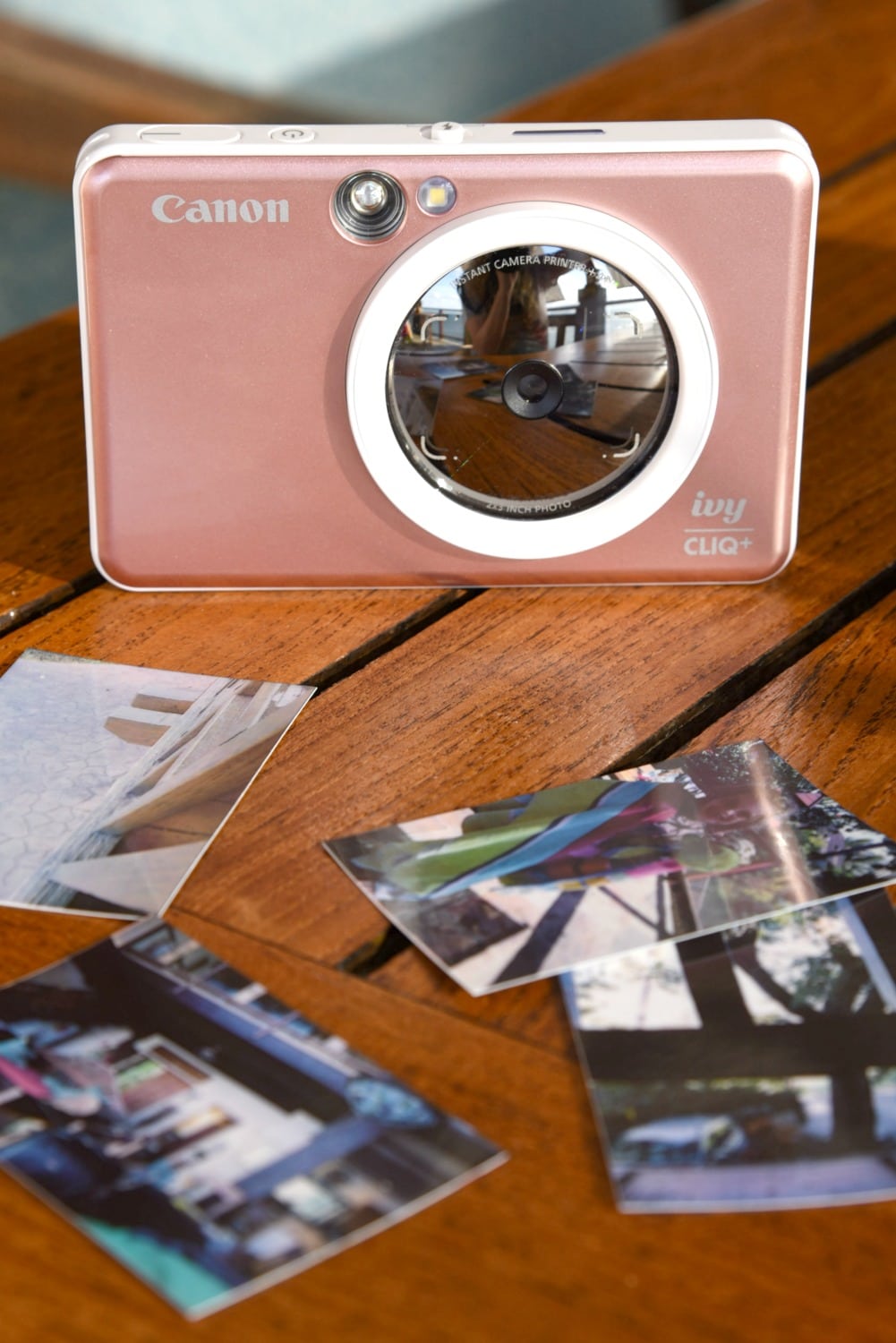 The Canon IVY Cliq+ also features an app that you can download onto your phone where you can add fun filters and text to your pictures before you print it out. If you have taken a pic with your phone that you want to be printed onto the sticker paper, you can print it from your app as well! I love how interactive Canon has made these new products.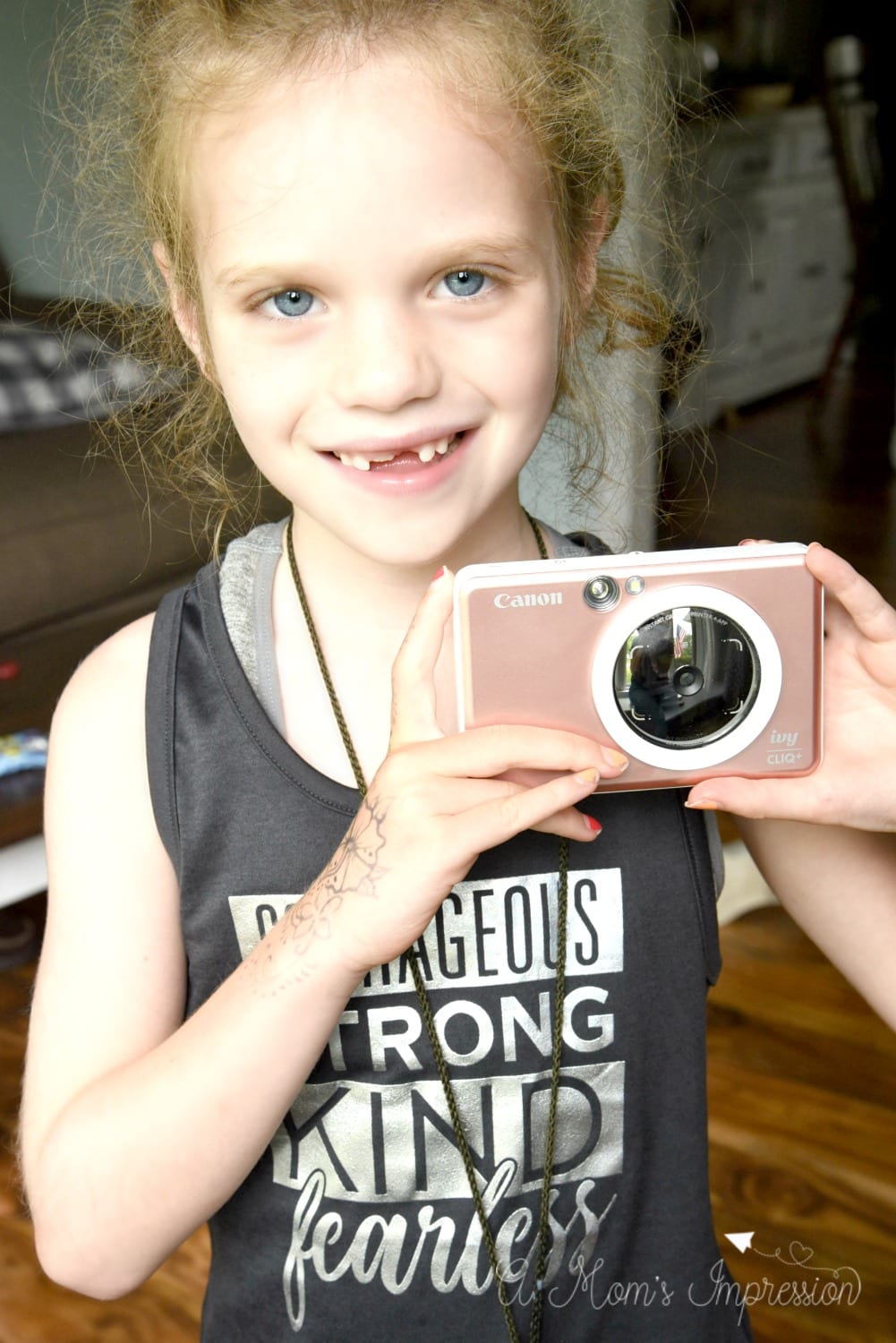 Both my kids love using the camera. It is easy for them to navigate and use on their own and I love that they can be independent when using it, they just grab it and go.
Camera Features
Instant 8.0 MP photos: Canon IVY Cliq+ is a small and fun instant camera and mini photo printer that can fit in your pocket so you can take it anywhere.
Large circular selfie mirror with LED light: This camera features a 2″ selfie mirror with an eight-LED ring light for great-looking selfies.
Canon Mini Print app: Easily connect your smartphone to the app via Bluetooth, and take a photo with your smartphone's camera, or choose one of your own photos. Even use fun AR filters and add effects, frames, text, and stickers to your 2″ x 3″ photos with a peel-and-stick back
ZINK photo paper: ZINK stands for Zero Ink printing technology. Instead of ink, it uses colorful dye-based crystals embedded inside the paper. The ZINK-enabled device uses heat to activate and colorize these crystals.
MicroSD card slot: Allows you to save your photos to a microSD card (sold separately) for later use.
The IVY CLIQ is available in four colors, Seaside Blue, Bumble Bee Yellow, Lady Bug Red, and Mint Green.
The IVY CLIQ+ is available in Pearl White, Ruby Red, Sapphire Blue, and Rose Gold.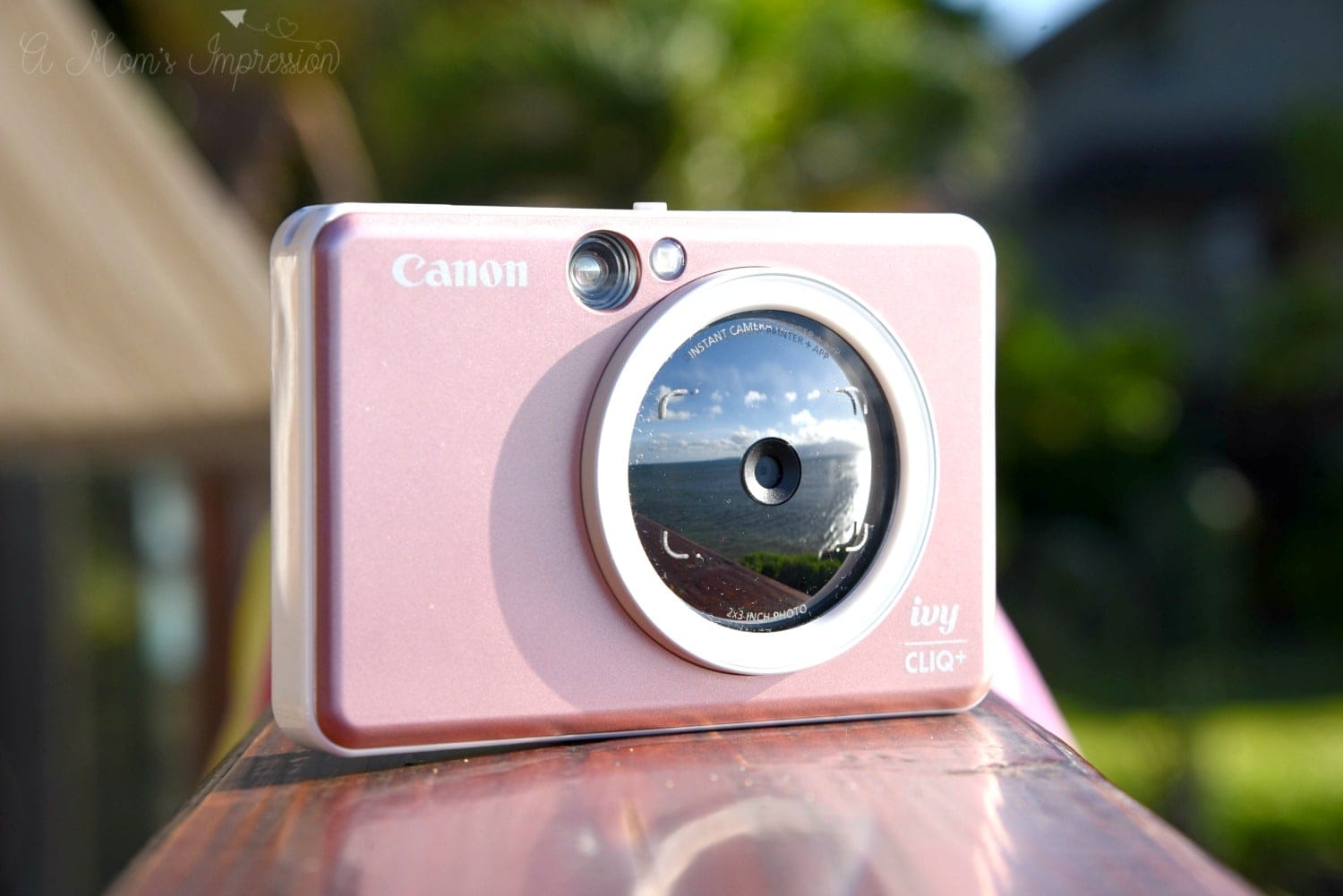 We are already gearing up for our next adventure that starts next week. I know we will be having a lot more fun with this instant camera in Idaho and Montana. It's pretty small so it fits in our carry-on with ease! The instant print camera world just got a little bit better with the Canon IVY Cliq+!