I participated in a campaign on behalf of Mom Central Consulting for Starburst. I received product samples to facilitate my review and promotional item as a thank you for participating
Now that we have a house made for entertaining, we have been planing a lot of get togethers.  One even that I am really getting excited for is Halloween!  Our neighborhood rocks so this year we are hosting Halloween at our house with our friends and family.  I can't tell you how excited I am to have a house where I can decorate for the holiday and season.  I knew I wanted to do something quirky and fun.  I turned to Tori Spelling for some fun ideas using Starburst Candy Corn.
Tori created these very large, beautiful Mum Balls: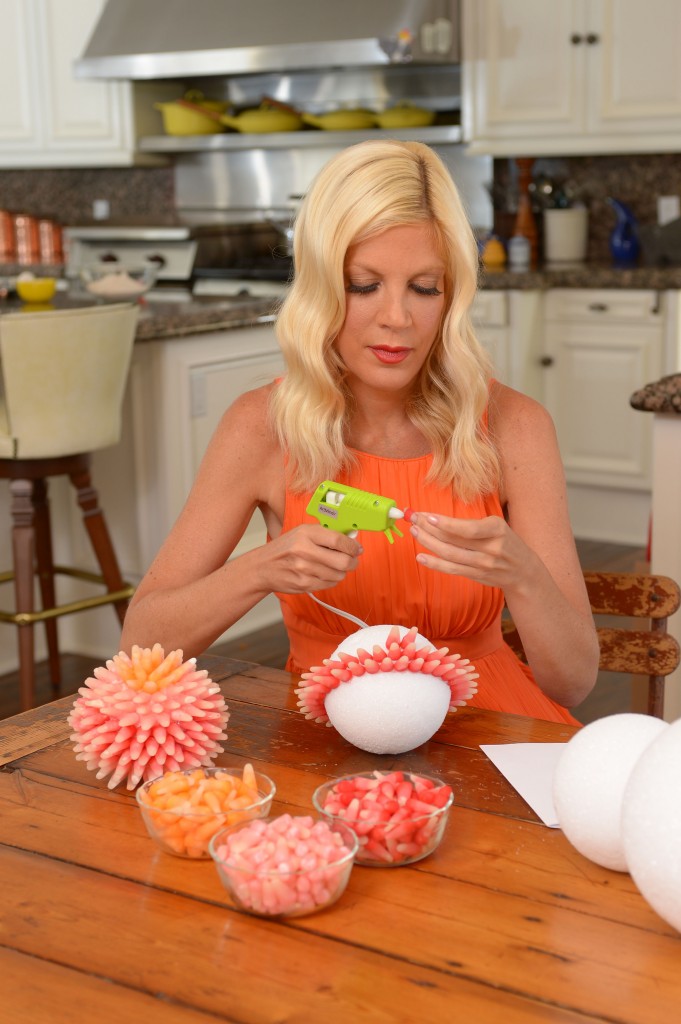 I loved the idea of using these fall, festive balls in my mantle piece.  I created my own version using much smaller balls for a more manageable mum ball.  These would be perfect for use for any fall decor or halloween display.
Most of the craft projects I take on are fairly simple, this is no exception.  The hardest part of this craft is sorting the candy corn into colors and plugging in the glue gun.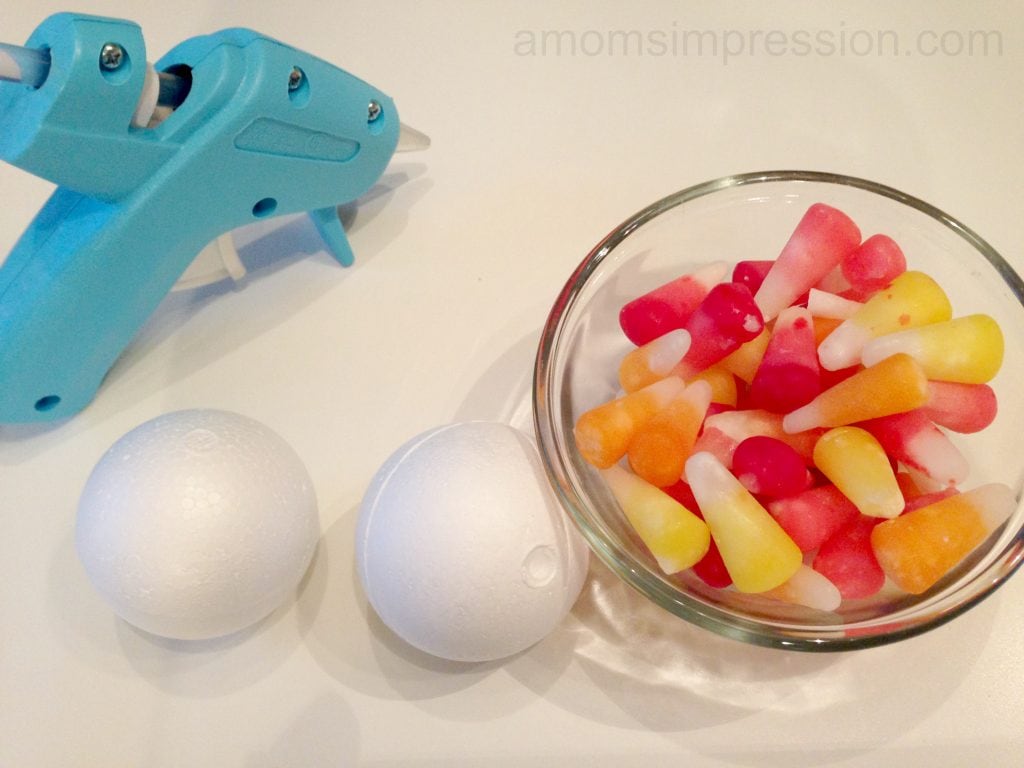 Step 1
Sort the candy corns into separate color piles and plug in your glue gun (now you have the hardest part done).  *note: I used 2 inch craft balls so they were pretty small.  If you are using any larger of a ball you might want to cut off a little bit from the bottom to create a flat surface for the mum ball to stand on.
Step 2
Starting a little bit below the half way line around your styrofoam ball, place a dot of glue.  Press your first colored Candy Corn piece into the glue with the pointy end out.
Step 3
Continue and repeat step 2 until the entire sphere is covered with the candy corn.  I liked going with the darkest color on the bottom and ending up with the lightest color on top.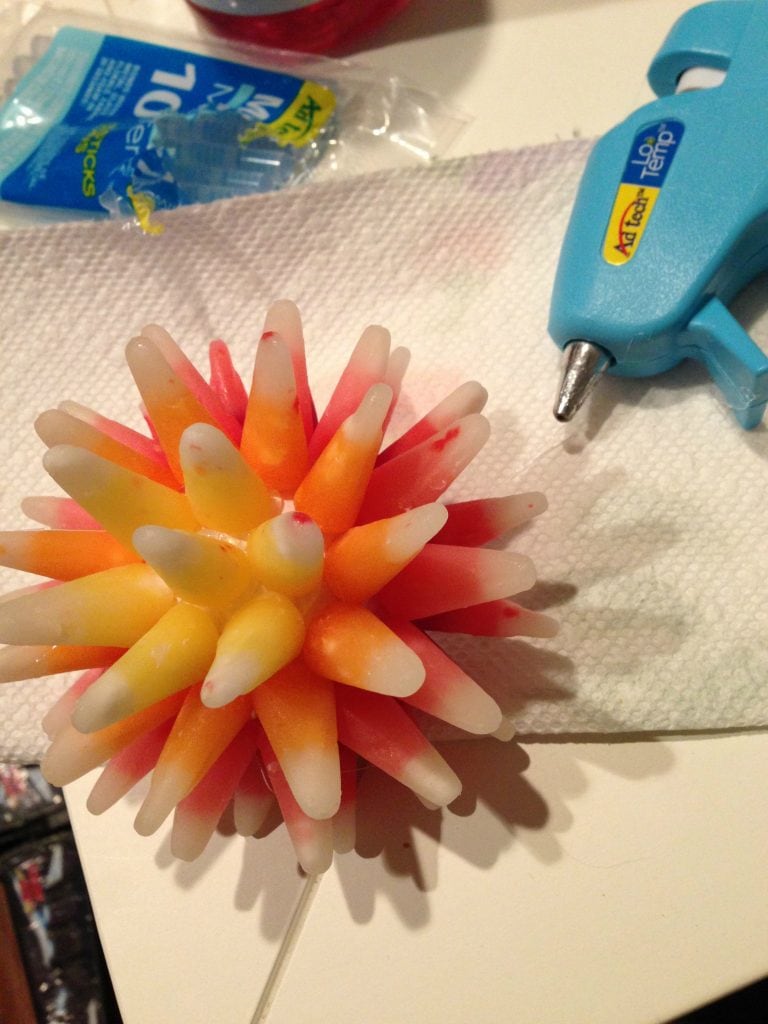 In three easy steps you have created unique, fall inspired decor perfect for your Halloween or Thanksgiving get-together.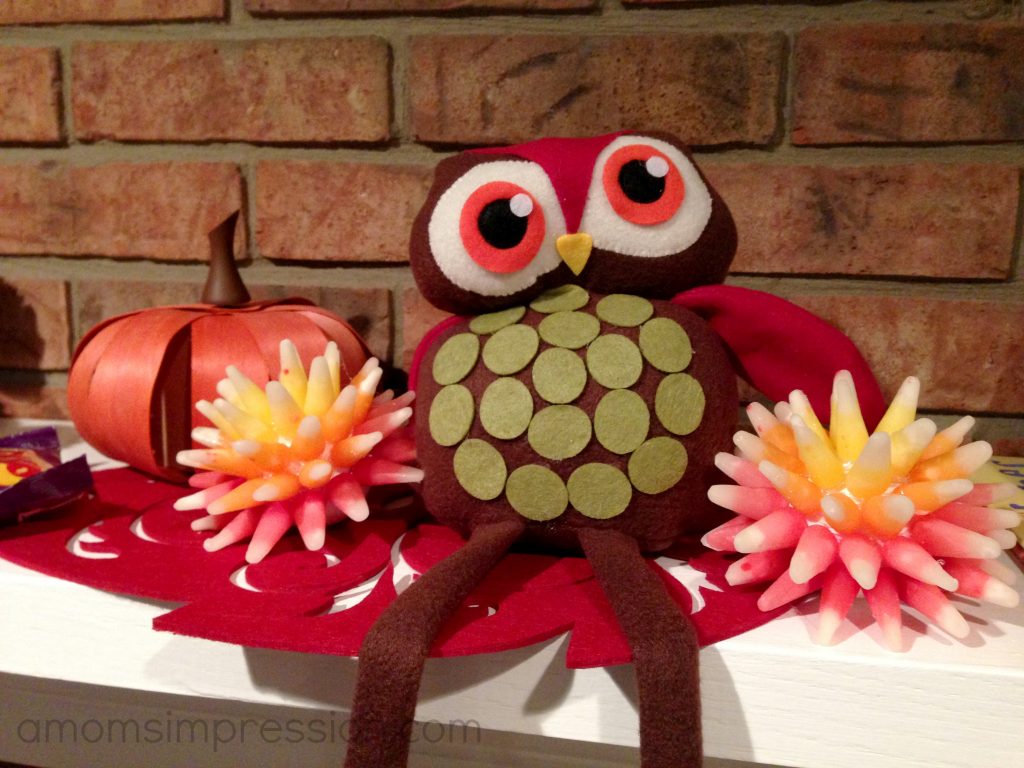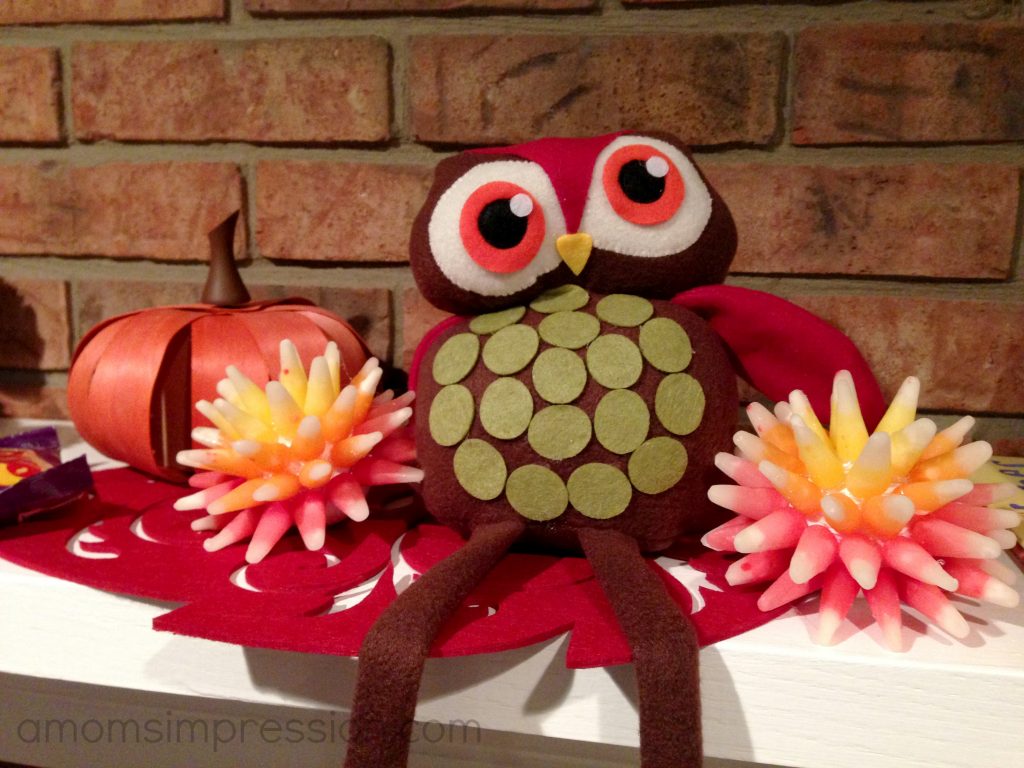 My owl on the mantle is loving his new companions!
I would love to hear your ideas on how you would use Starburst Candy Corn in a craft this season!  If you want even more inspiration be sure to like Starburst Candy Corn's Facebook Page.  They have amazing ideas from Tori and others using their festive Candy Corn.
Happy Halloween!