The new Cafe Matte Collection of modern kitchen appliances are customizable to your personal aesthetic. It's time appliances had personality.  Yours!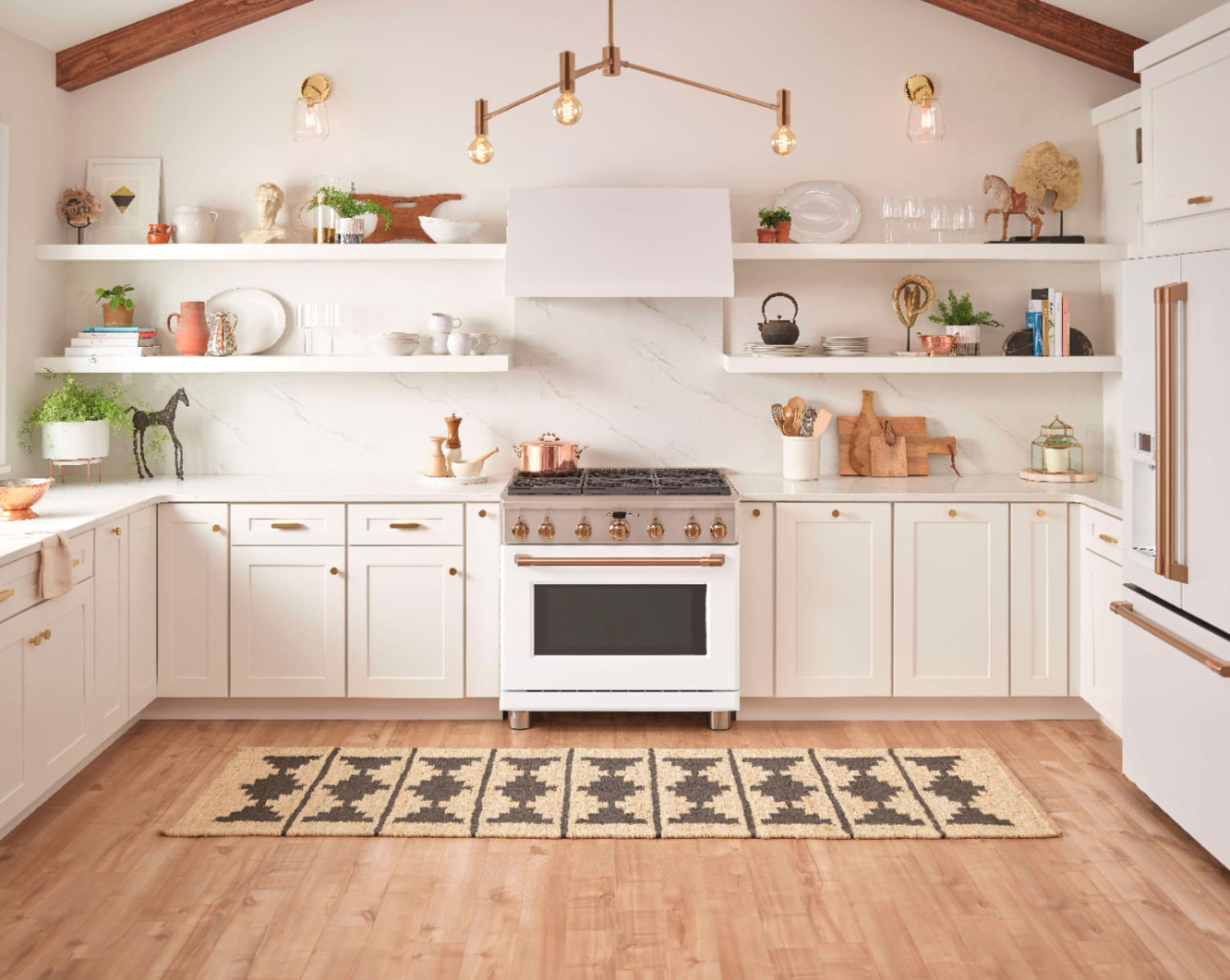 Thank you to Best Buy for sponsoring this post. All opinions are 100% mine.
Kitchens are the heartbeat of the home.  They are the focal point where family and friends congregate.  Simply put, they are where we all hang out, where we eat, where we do our homework and where we spend time as a family.  This is probably why so many people are so focused on their kitchens being exactly what they want them to be.  Many folks, when buying a house, tell the realtor that the kitchen is the most important thing they are looking for.  A kitchen that is too small or too ugly can make or break a house.
This all makes complete sense, considering how much time we all spend in the kitchen.  Luckily, there have always been lots of things we can do to make our kitchen look exactly how we want it. Customized lighting, dish towels, cabinets, backsplashes, paint.  You name it and there are endless possibilities.  But what about the most important devices in your kitchen: appliances?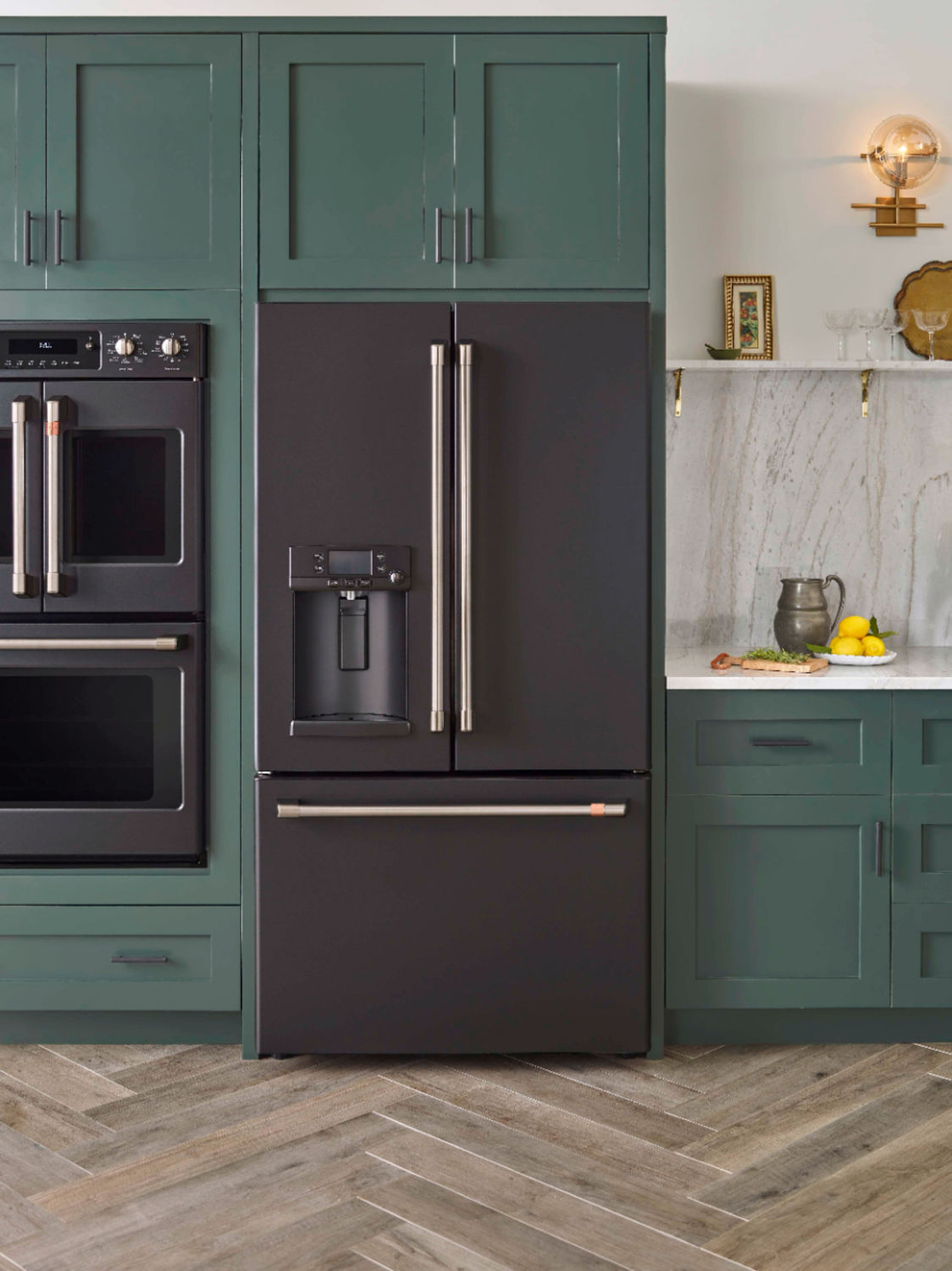 If you think about it, your appliances take up a large portion of space in your kitchen.  But there are really few options to make them look how you want them to look.  There are a few different models to choose from, but you basically have to choose from the few options that they give you.
I am happy to announce that those days are over.  Introducing the new Café Matte Collection by GE.  These modern kitchen appliances are a functional medium for you to display your personality.  With finishes in Modern Matte Black or Matte White as the canvas, you can customize the hardware options to reflect your own style and personality.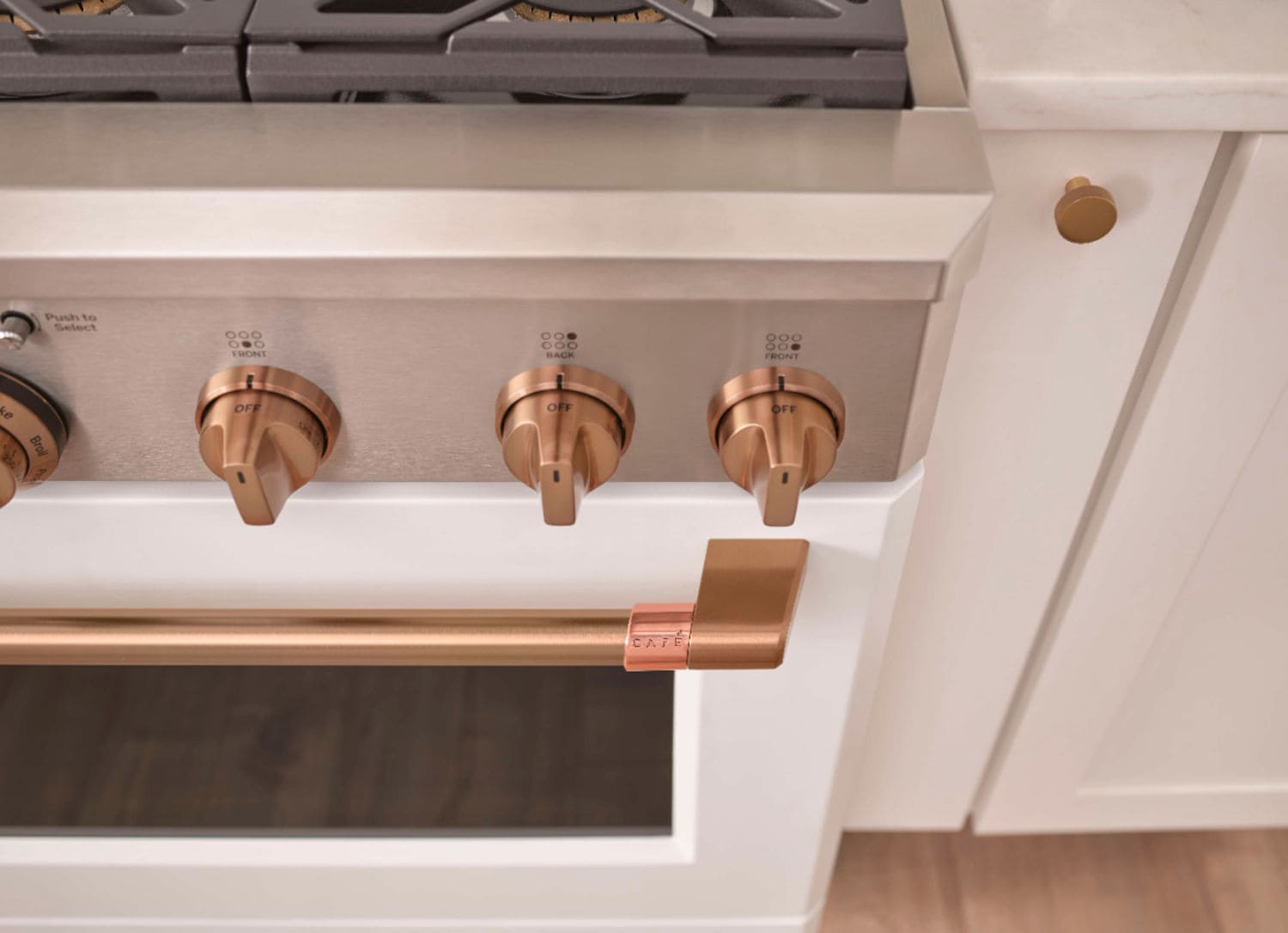 Personalization is something that I never considered with kitchen appliances.  But it makes complete sense now that I think about it.  We should be to cook on stylish appliances with high-performance features that spark creativity.
These appliances look SO cool and so modern.  Check out their complete selection on bestbuy.com.  The pictures look really sharp, but I would recommend seeing these appliances in person for the full wow factor! Please head to your local Best Buy so that you can see them in person.
Want to get your loved one a huge surprise for Christmas?  Get them the new Cafe Matte Collection from GE!  Distinct by design, they can start cooking in style and the heartbeat of your home will never look better.