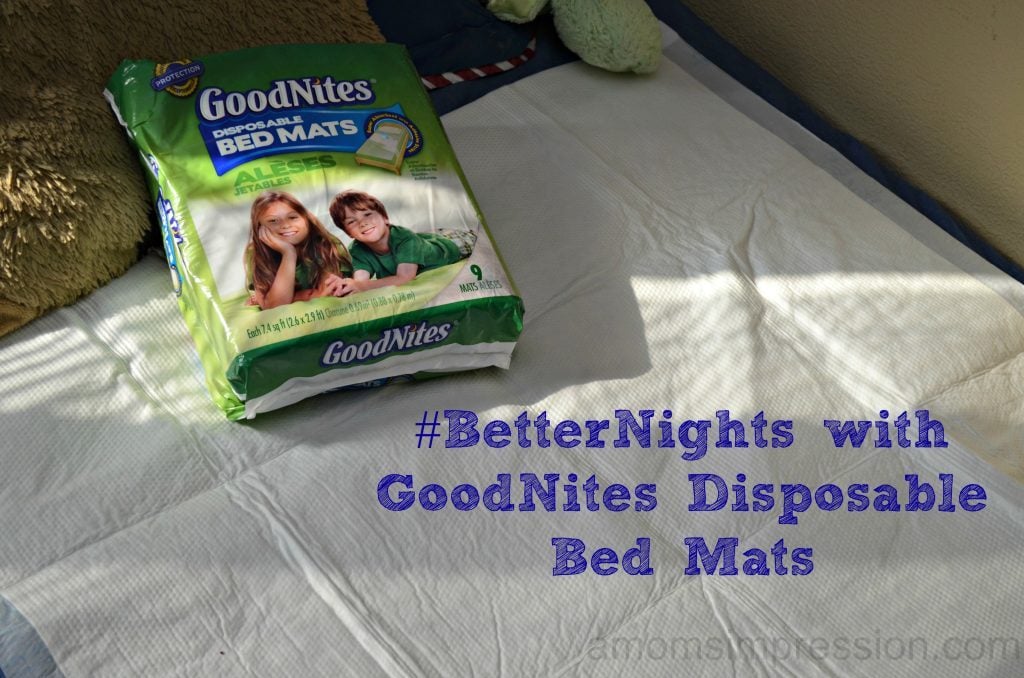 This shop is part of a social shopper marketing insight campaign with Pollinate Media Group™ and GoodNites, but all my opinions are my own.
I can honestly say, without a doubt, that potty training my son has been the hardest part of parenting so far.  I was not prepare for the frustration and heartache that training a human being to use the potty was going to bring.  The entire process has taken about two years and we are still having accidents here and there.  If someone would have told me that this road was going to be as rocky as it was, maybe I could have been more prepared.  Fast forward two years later and Jonah is doing great!  He is pretty small for his age, so finally being potty trained has helped him feel like a "big boy!"  He is refusing to use Pull Ups anymore and honestly, he doesn't need them.  Now, like any other newly potty trained little boy, he occasionally has an overnight accident.  Now that he has passed the pull-up stage, I have been looking for some sort of alternative that will still have him feeling like a "big boy."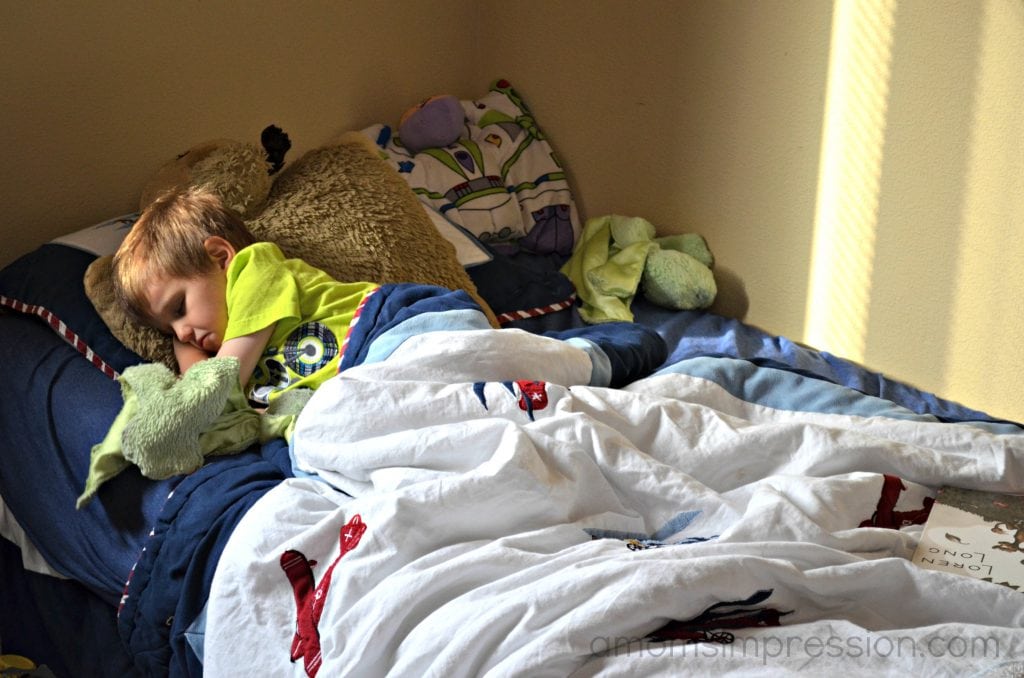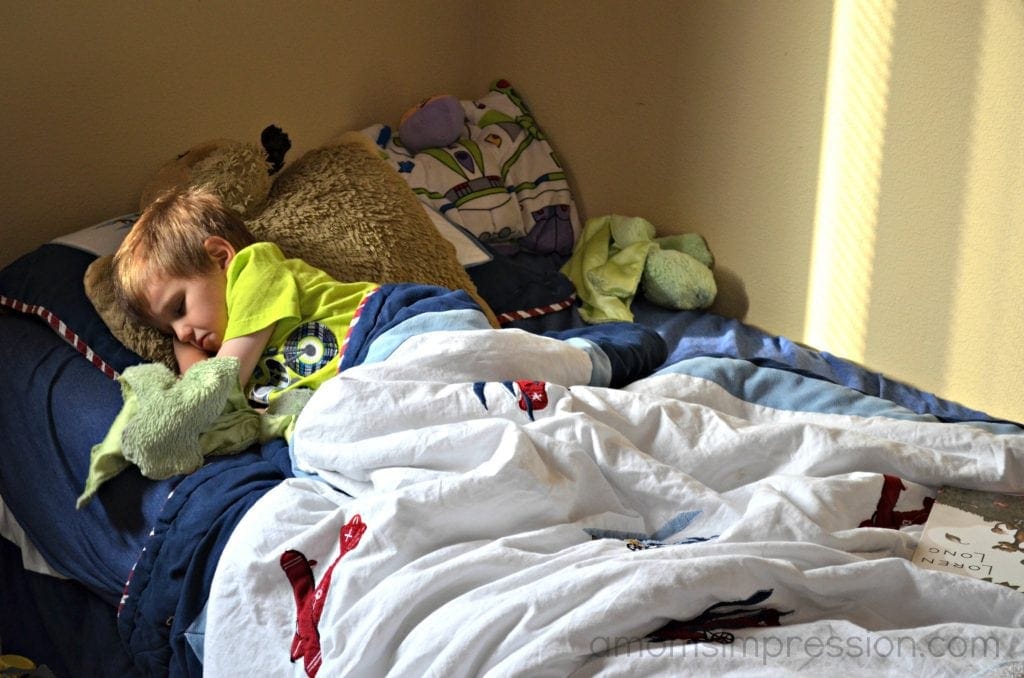 Introducing GoodNites Bed Mats.  Using these Disposable Bed Mats makes it possible for nighttime protection to be discrete.  He can feel like a big boy yet we can have the protection that we need as parents to ensure that his mattress makes it through his adolescence.  To use simply unfold the mat, remove the adhesive strips, and stick the mat (absorbent side up) on top of your child's bottom sheet.  The mats are large and will cover a large portion of a twin size bed or a toddler bed.  The mat can stay on your child's bed until it is soiled.
As Jonah's accidents become fewer and farther between the GoodNites Bed Mats will be perfect for sleeping over at grandma's house or on hotel beds when we are traveling.  Any time that we need to extra careful with not wetting the bed, GoodNites Bed Mats make the perfect, stress free, solution for our family.  I fully endorse these and recommend them for any kids who need a little extra protection at night as well as for those kids who are embarrassed that they wet the bed.
I purchased our GoodNites Bed Mats at Target for $9.49 for a package of 9. Currently you can download a coupon to purchase a package of GoodNites Bed Mats from Target for a $1.50 making each mat less than $1 a piece!  What a steal!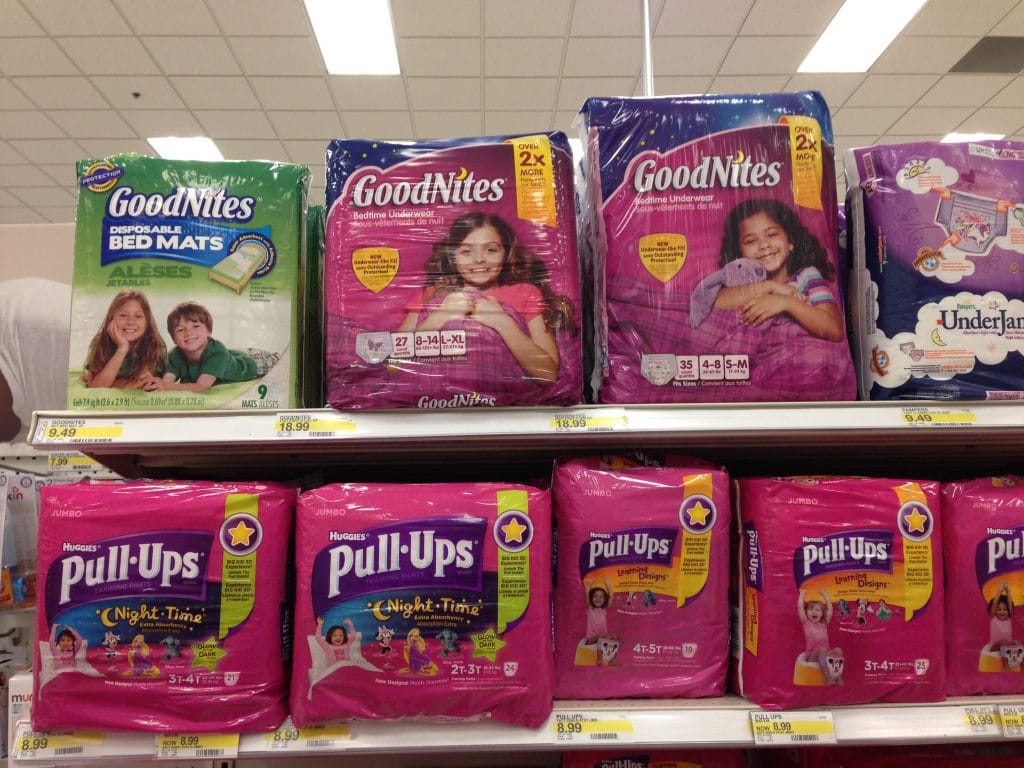 What tricks and tips did you utilize while potty training your child?  I would love to hear your stories!