I have partnered with Bar-S on this sponsored post. All opinions are mine. 
During the warmer months, my family loves to spend time outside, and that includes eating outside.  My husband fires up the grill and grills up some delicious food.  It's a great way to enjoy being outdoors and also cooking dinner at the same time.
We enjoy a lot of different grilled foods, but my kid's favorite is the classic hot dog.  While my husband and I also enjoy a good hot dog now and then, we get a little bored of the classic with ketchup and mustard so the other day I decide to jazz up our hot dogs and create a fun hot dog bar for everyone to make their own unique hot dog.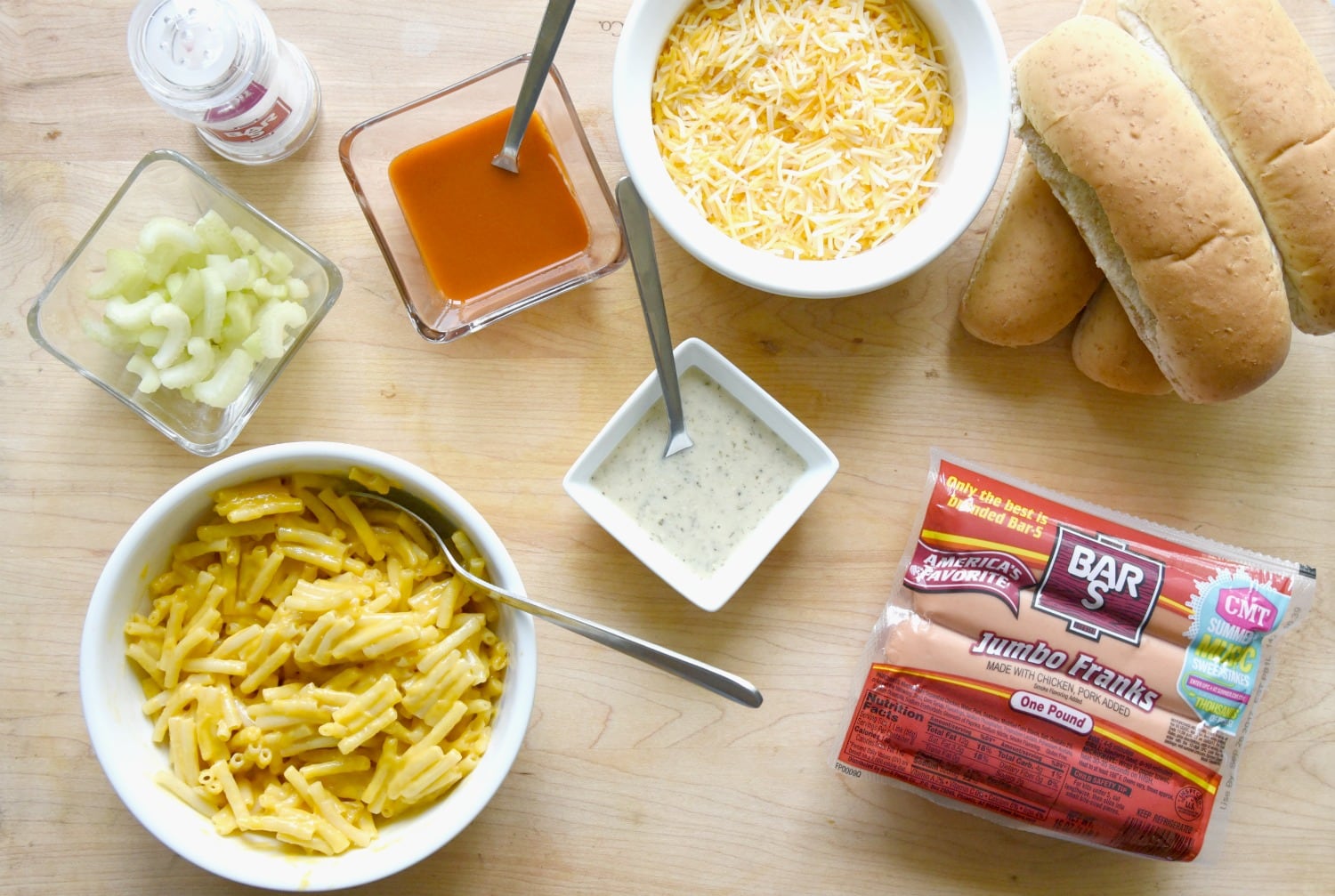 I got the idea for a Buffalo Dog from Bar-S and their collection of recipes. I thought it sounded delicious so I went for it.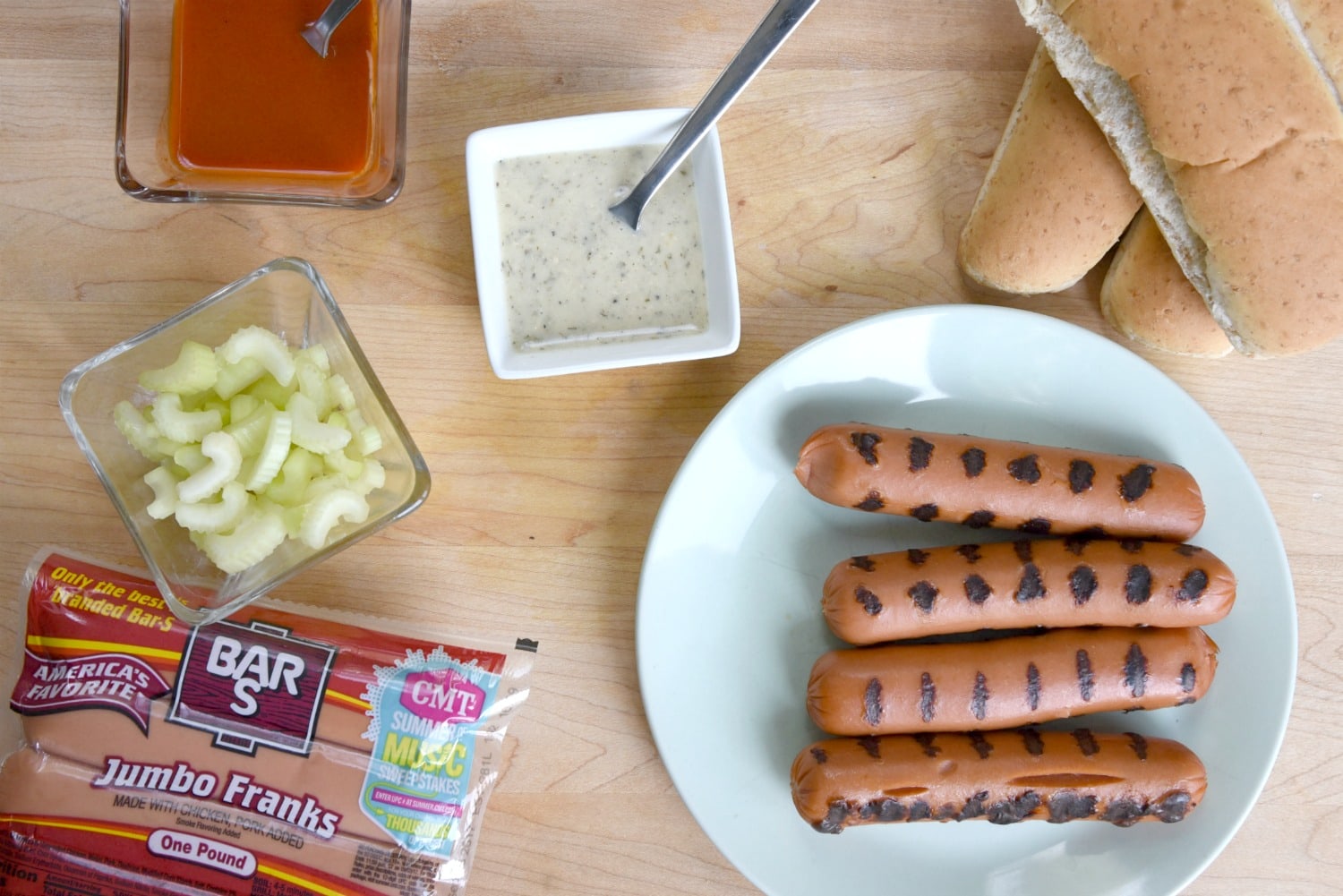 Basically, you take Buffalo sauce, bleu cheese dressing (or ranch), chopped celery and top it all on top of a Bar-S hot Jumbo Frank. It is so delicious and a nice alternative to a regular dog.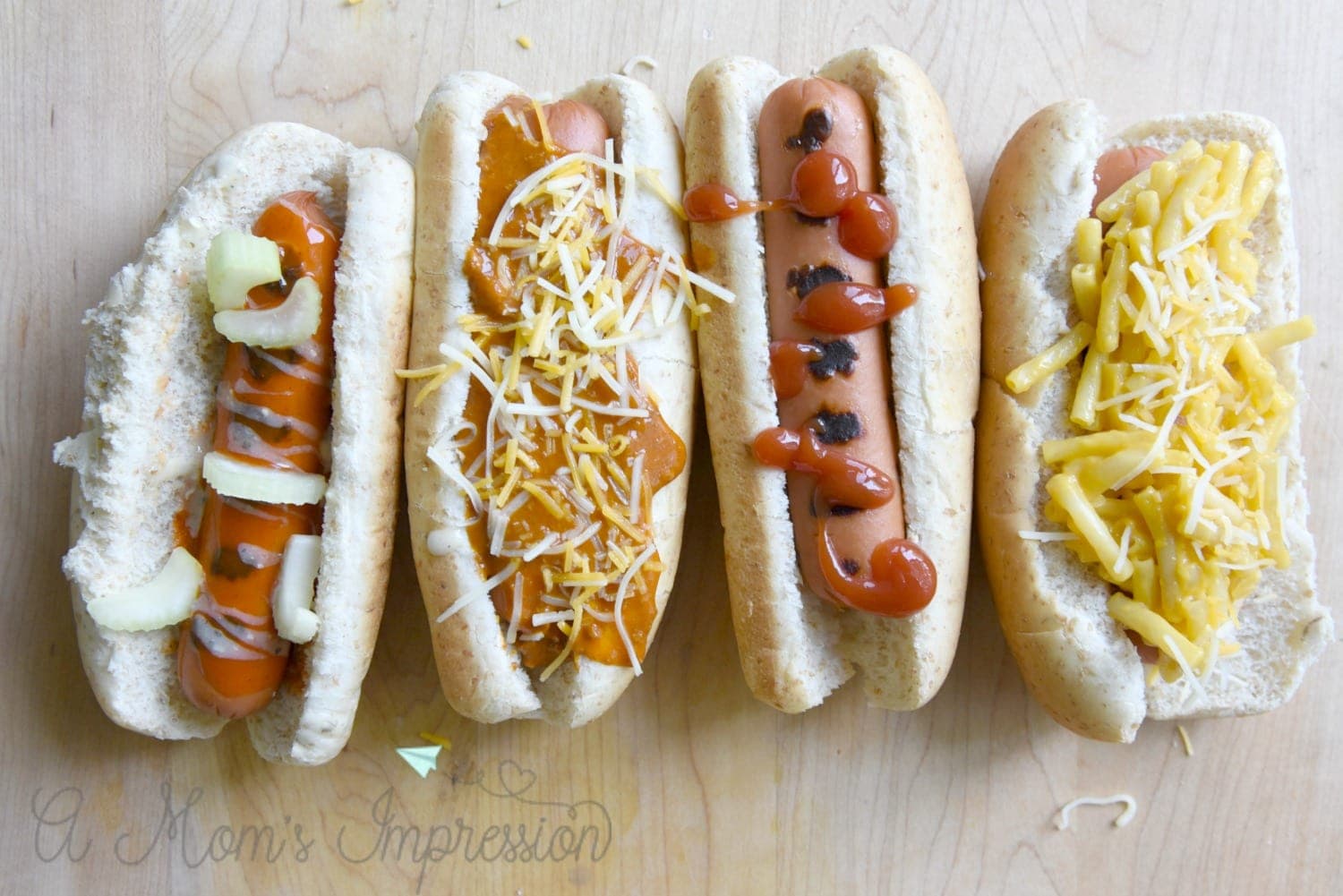 The creativity didn't end there.  My kids are constantly asking if they could have cut up hot dogs in their mac and cheese when I make it for them. That idea led me to think of the Mac and Cheese Dog.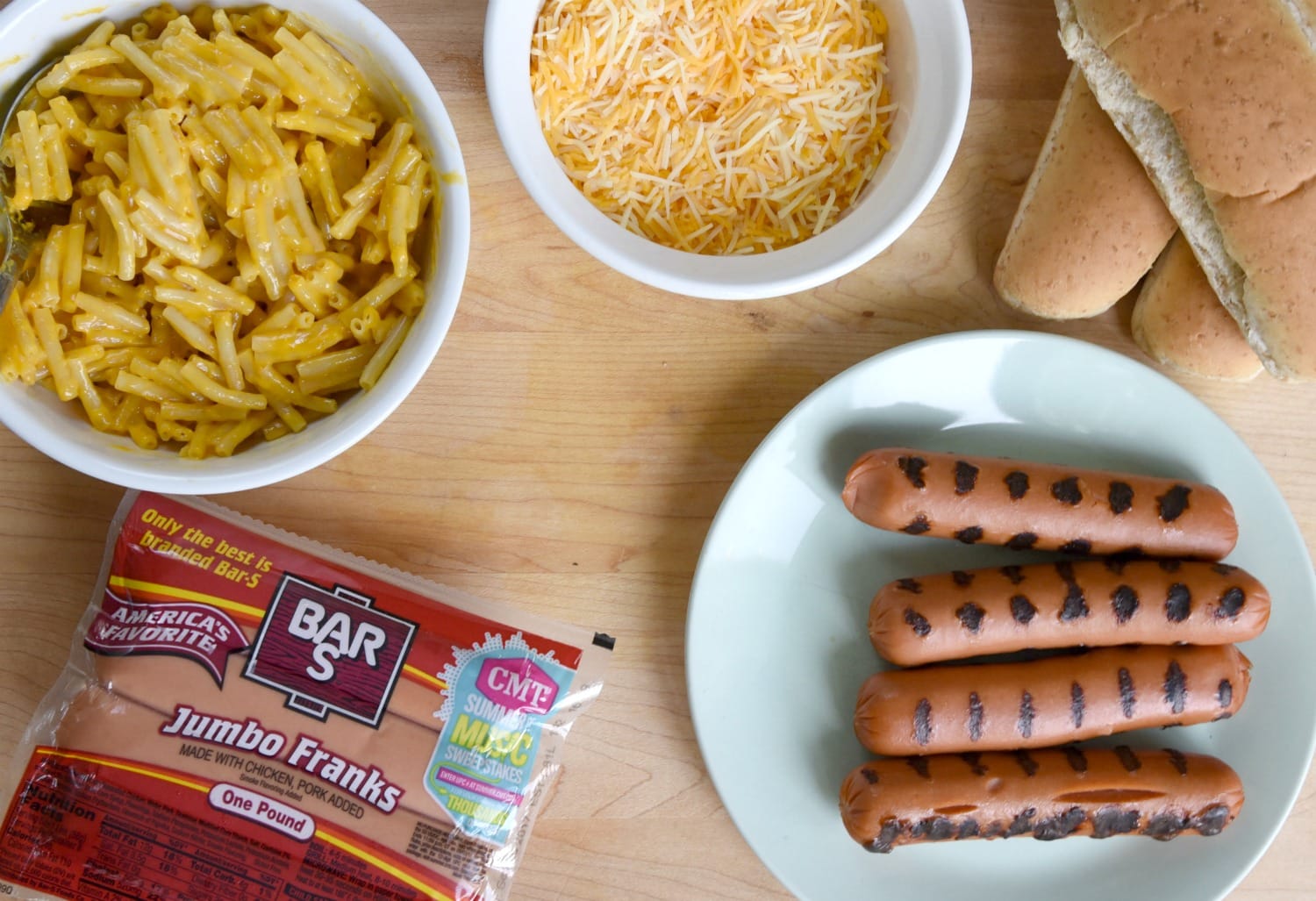 Basically, you are going to pile up a lot of Mac and Cheese on top of your hot dog and add some shredded cheddar for good measure. The kids loved these!
Of course, we still needed the classics so we made Chili Dogs.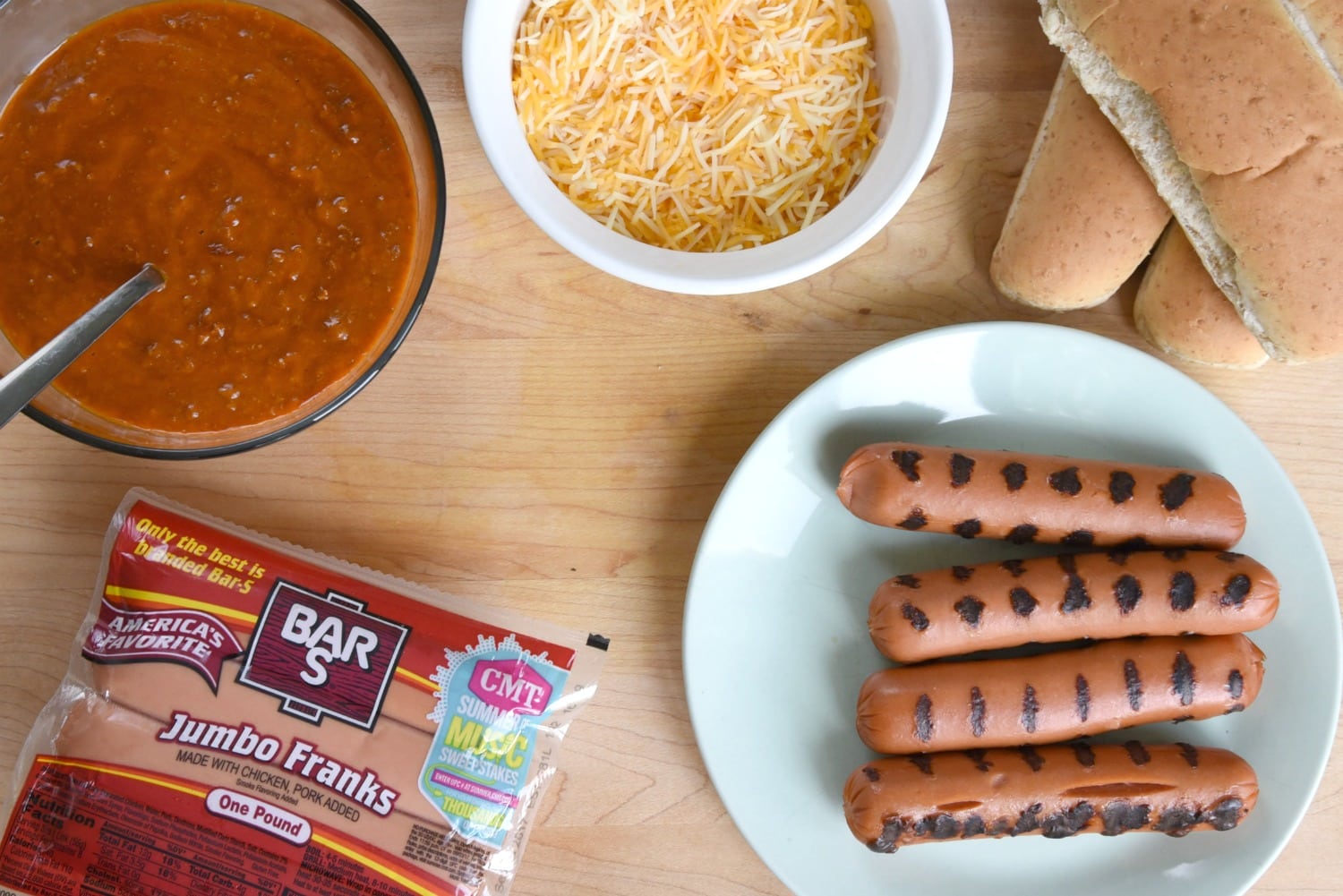 We also made a plain hot dog with ketchup, another one of my kids' favorite ways to eat a Jumbo Frank.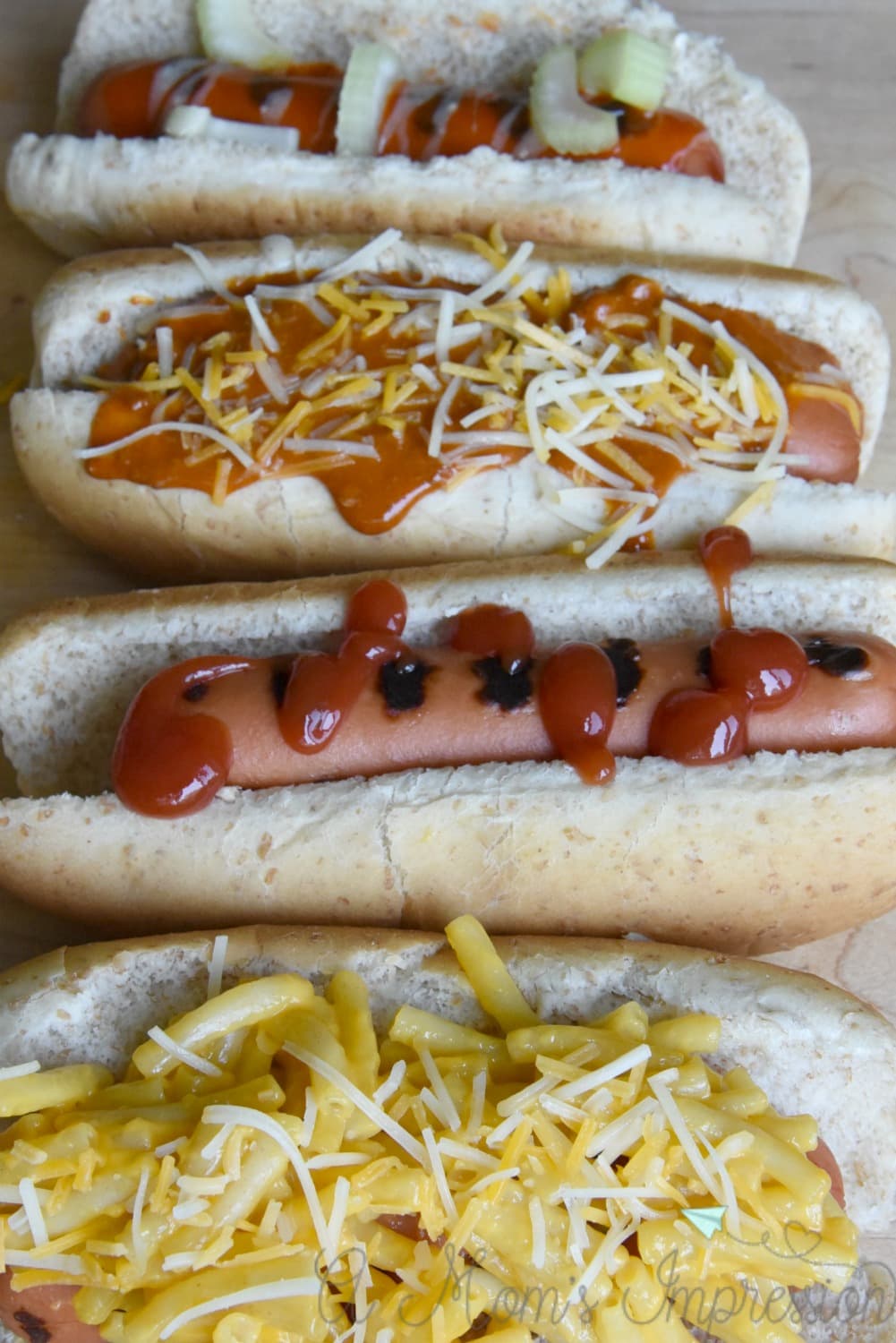 There are so many ways to update a classic favorite dish.  Sometimes it just takes a little outside the box thinking and you have a fun family dinner ready in minutes.  This idea is perfect for the busy back to school season when you are running a little short on time.  You can be outside enjoying your family as you are cooking.  You are guaranteed to have happy family members sitting down for dinner.
For more meal inspiration be sure to visit Bar-S and pick up some quality bacon, Hot Dogs, sausages & lunchmeat on your next trip to the grocery store. I would love to hear what you have planned for your family's next summer backyard BBQ!