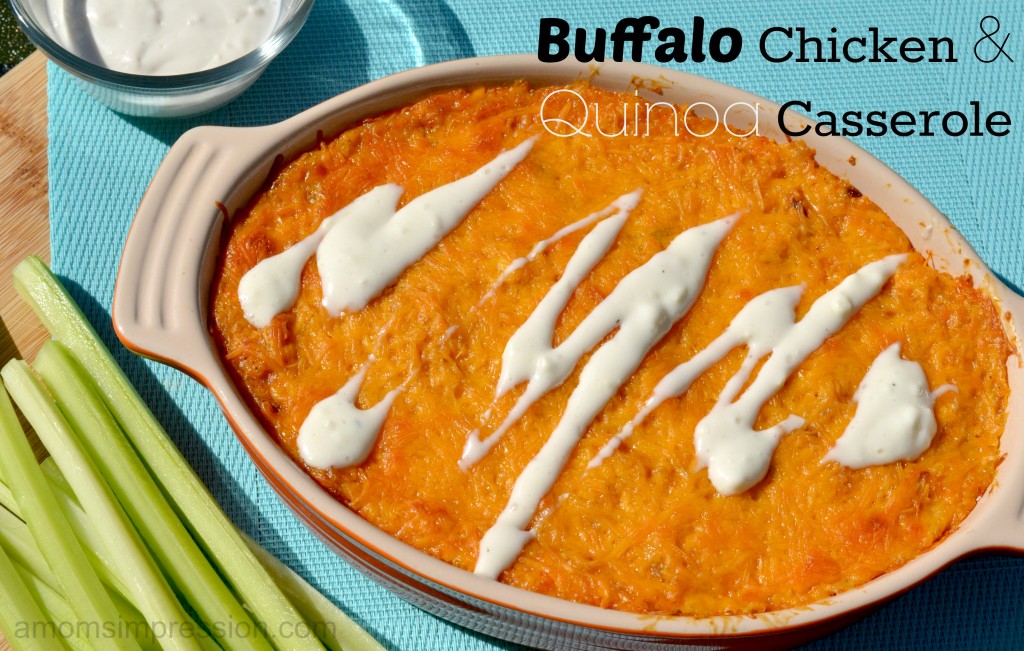 Quinoa seems to be the "it" thing in the culinary world right now.  I have to admit, I have had a bag of it in my pantry for about 3 months trying to figure out what I wanted to do with it.  After searching and searching for quick dinner options for my family, I came across this recipe pin and just had to try it.  The result is a delicious Buffalo Chicken and Quinoa Casserole that will blow your socks off!
Even better, by creating this meal I donated 24 cents to my school through the Tyson's Back to School Project A+ Program.  I purchased a specialty marked package of Tyson Lightly Breaded Chicken Breast Strips for this recipe.  To see my entire shopping trip and to learn how to sign your school up for the program visit my Google+ album where I show you the quick and easy steps.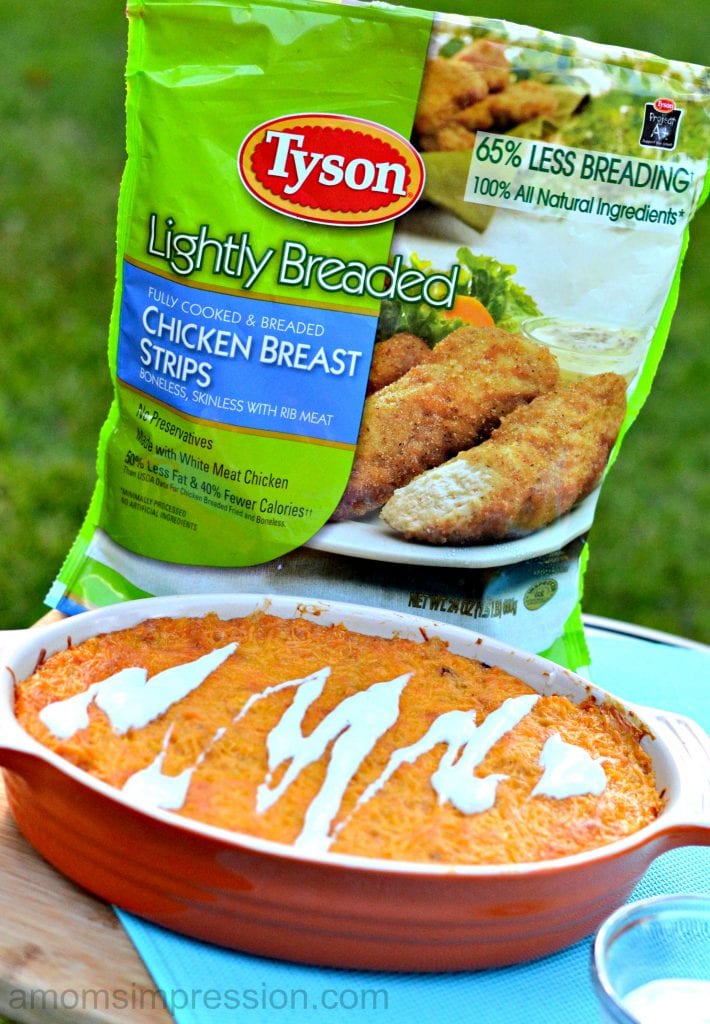 While 24 cents may not seem like a lot, consider this;  I found 4 boxes of Tyson products in my freezer that qualified for the program.  That is $1 right there for my school that I would have just thrown away.  This adds up.  Our school district has had to cut a lot of positions and programs because of budget cuts in the past few years.  Every little bit helps.  We have a lot of different programs that we participate in, but I have to say that this one donates the most per item than the others.  If everyone turned in 4 participating product labels, imagine the additional funds that could go to our school. Its really simple to add your school on the Project A+ website, it took me a total of 3 minutes.
So… back to dinner!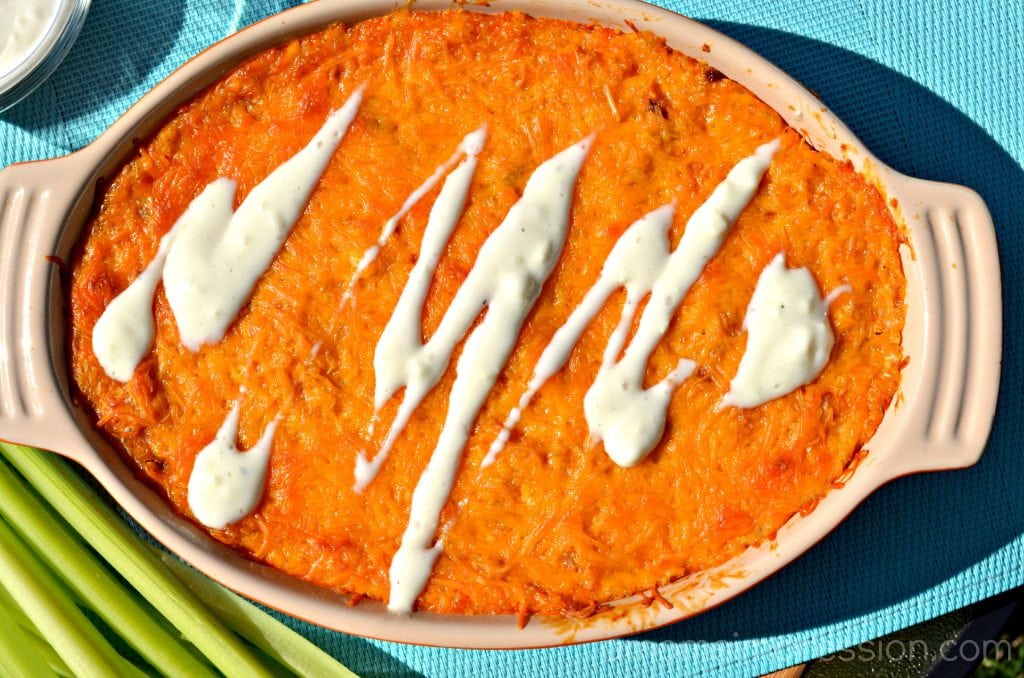 I love this recipe because it was very easy to get my family to jump on the Quinoa bandwagon with it.  As soon as I said buffalo chicken my husband was hooked and drooling.  I modified the version that I found from Sweet Anna's and also made two smaller portions instead of one large dish.  This way I was able to put one in the freezer to have on hand when I go back to work in a few weeks (our school starts on August 1).  The directions are the same for both the larger version and the two smaller portions.  I just left the cheese off the top of the one for the freezer and will add it when I am ready to bake it.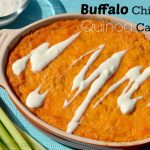 Buffalo Chicken and Quinoa Casserole
A spicy chicken dish with Quinoa that will satisfy your entire family.
Ingredients
4

cups

cooked quinoa

cook according to package directions

2

tablespoons

unsalted butter

1

large onion

diced

2

cups

chopped celery

6

large Tyson Lightly Breaded Chicken Breast strips

thawed and diced.

3

large cloves garlic

minced

1

cup

buffalo sauce

divided (3/4 cup + 1/4 cup)

1

large

or 2 small can Cream of Chicken Soup

2/3

cup

light mayonnaise

1 1/2

cups

shredded cheddar cheese
Instructions
Preheat the oven to 350ºF. Grease a 9×13″ baking dish or two small casserole dishes.

Preheat a large skillet and add butter to melt. Add chopped celery and diced onion. Sauté the onions & celery until translucent and then add garlic.

Add chopped chicken and let heat through for about 3 minutes.

Stir in 3/4 cup buffalo sauce, simmer for a few minutes and remove from heat.

In a large bowl, mix quinoa, cream of chicken soup, mayo, 1/4 cup buffalo sauce, and 1 cup cheese together until well combined.

Gently fold in the chicken/celery/onion mixture. Divide mixture between baking pans or pour into a large 9x13 casserole dish. Top with 1/2 cup cheese. Bake for 35-45 minutes, until the top is golden and the casserole is bubbling.

Serve with bleu cheese dressing and celery sticks!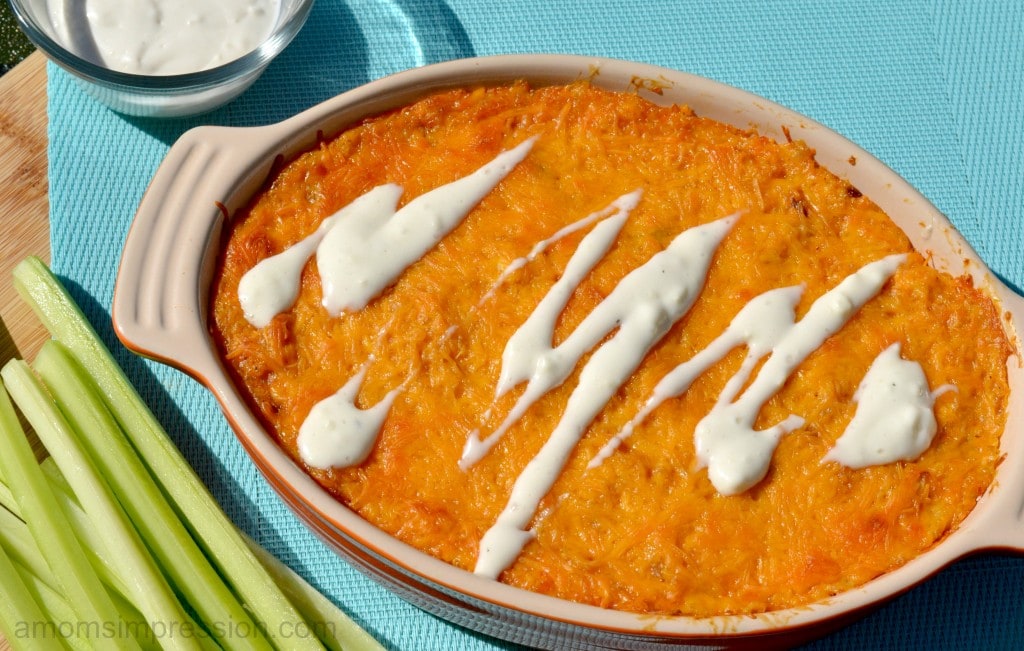 I can't believe that Jonah and I will be starting school in just a few weeks time. This summer break has flown by.  I see a few more trips to the Children's Museum and the Indianapolis Zoo in our future!  I need to make the most of this time with my kiddos.
For more back to school ideas with products from the Tyson Project A+ follow the #Clip4School hashtag.
How are you enjoying the summer with your family?