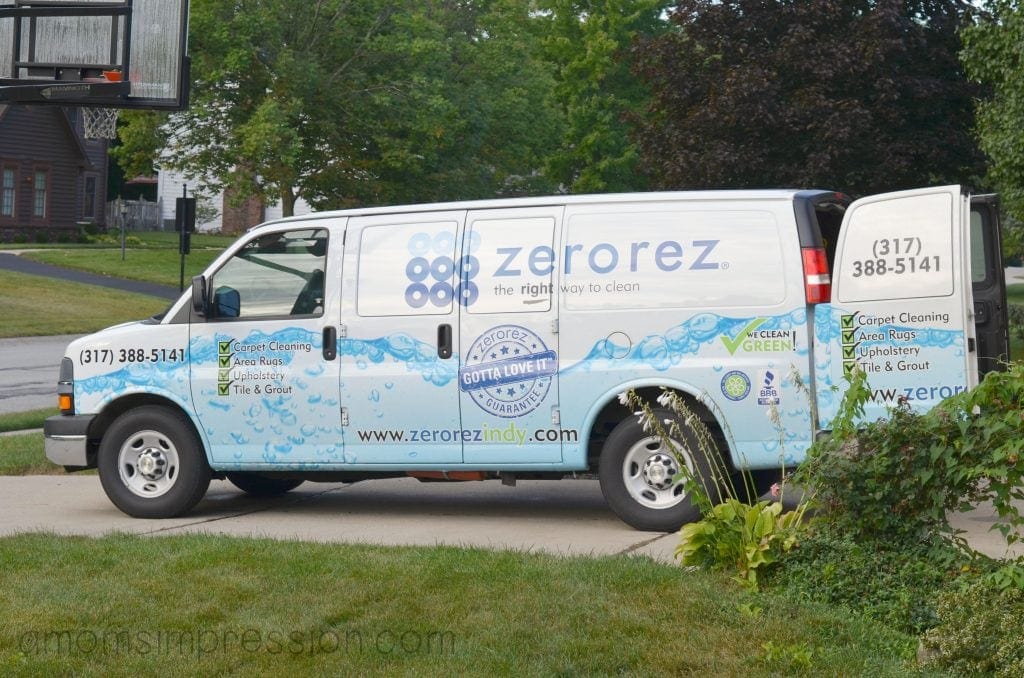 My wife and I have been married now for 10 years. We have lived together for about 15 years. In that time, we have lived in numerous different homes. Believe it or not, none of those homes had carpet in them. About 2 years ago, we found our dream home. This is the home we will be in for the long haul, the home we will raise our children in. I can see my daughter walking down our stairs in her prom dress about 13 years from now. I can see my son getting his college acceptance letter in our mailbox.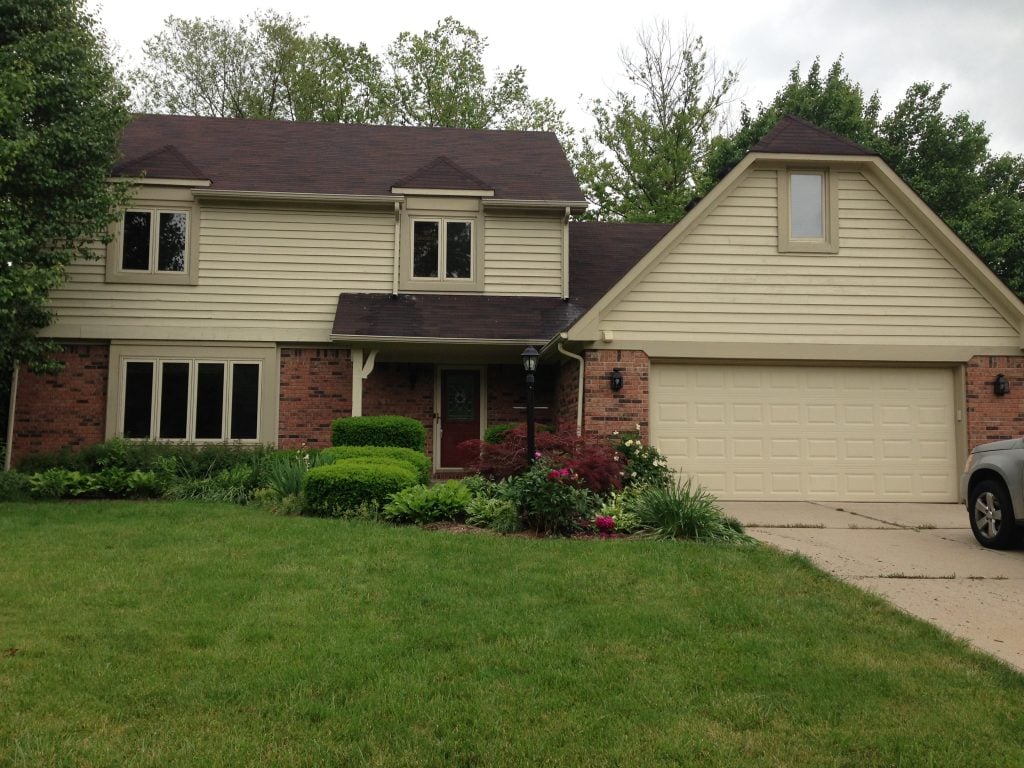 Everything in the home was exactly what we wanted. Everything except one thing. There was a lot of carpet. My wife DOES NOT like carpet. She says that it is way too hard to keep clean. We tore out the carpet downstairs and put in hardwood floors. But we kept carpet on the stairs and the entire upstairs.
Well, we moved into the home with a 3 year old, a 6 year old and a 110-pond dog. To save you the suspense, it didn't take long to get that carpet dirty. Those stairs that my daughter will someday walk down on her way to her first prom? Filthy dirty. Disgusting.
That is when we discovered Zerorez carpet cleaning. The thing that jumped out to me about this company is how "green" it is. Zerorez cleans your carpet without the use of soaps, shampoos, detergents or any other harsh chemicals. So how do they clean? They use something called Empowered Water™. So what is that? It is water that is electrolyzed and oxidized to create a powerful cleaning solution without harmful toxins.   Most traditional carpet cleaning encompasses superheated water mixed with detergent and soap that is injected under high pressure into your carpet. While a lot of the soap and toxins are removed during the cleaning process, much of it still stays embedded in your carpet and dries into a residue. This actually acts as a magnet for dirt and residue. In a short amount of time, you're back to where you started. The Zerorez Empowered Water™ system actually cleans better than traditional carpet cleaners without leaving behind any messy, toxic residue. They also have a platinum rating from the CRI (Carpet and Rug Institute), which is the highest rating possible.
So how did it work out for us? Again, let me save the suspense. Fantastic! The two carpet cleaners Eric and Fernando  showed up right on time. I'm not sure what I expected. I have never had carpet before so I have never had to have it cleaned before. I was immediately struck by how professional they both looked and acted. We have service technicians come to our home just like everyone various reasons. But I have never been wowed the way I was with these two gentlemen. They immediately introduced themselves, said hello to our 3 year old hiding behind my wife's leg, and then got to work. They did a fantastic job explaining to us exactly what they were going to do, how they were going to do it, and how long it would take.
My wife and I were slightly concerned because one of our rooms upstairs may be considered a "large room" and not included in the cleaning package we ordered from them. We began to explain the situation to them when they simply and politely stopped us and said, and I quote, "Don't worry, we'll take care of it". And they did. It was a beautiful fall morning and we went for a walk around the neighborhood. By the time we got back, the were all finished and cleaning up.
I went upstairs to take a look. Again, I'm not sure what I was expecting. Our carpet looked brand new. The best word I can use to describe it is that it looked "fresh". The juice my daughter spilled? Gone. The chocolate that melted off of my songs ice cream cone? Gone. The time my dog decided he didn't want to go outside to do his business? Gone. Gone. Gone.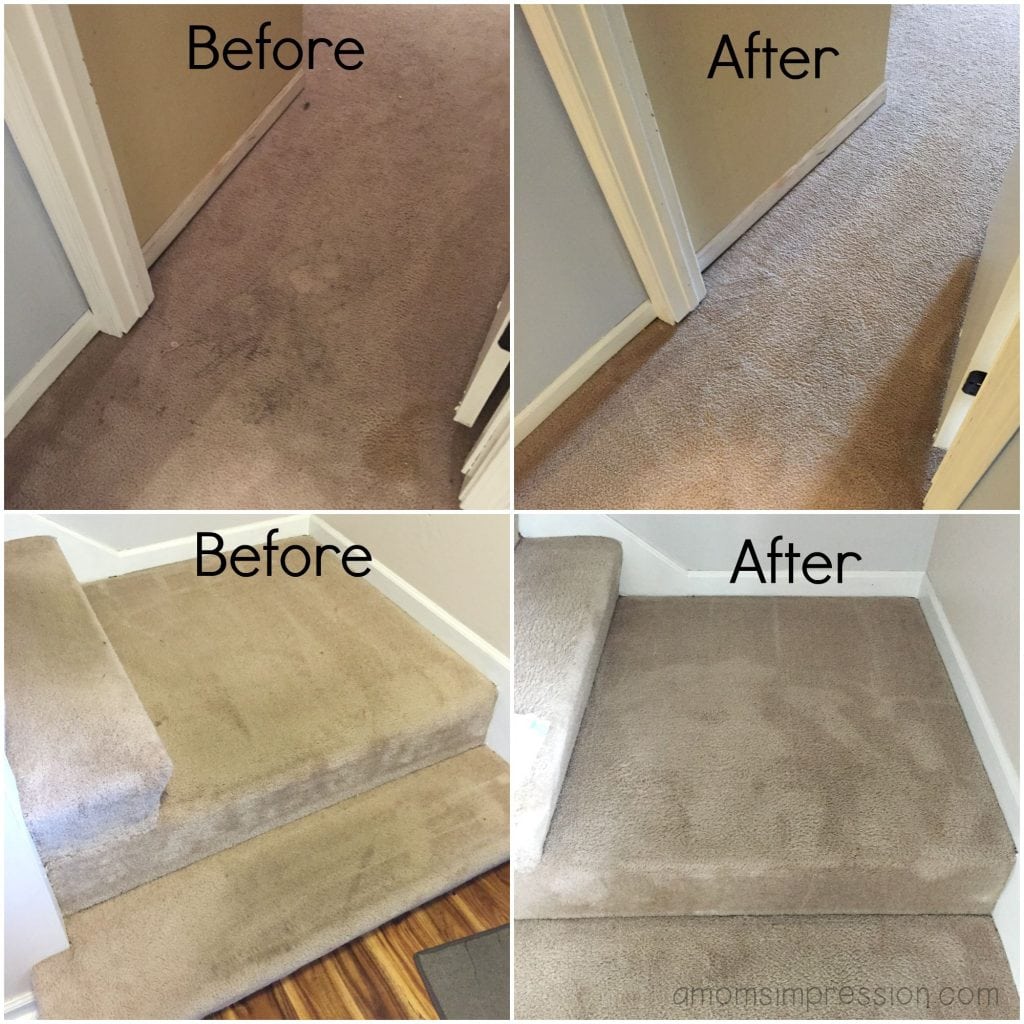 I know that nothing lasts forever. Things that are clean will eventually become dirty. I know they will need to be cleaned once again. I also know who I will be calling when that time comes, Zerorez. If you need your carpet cleaned, don't hesitate. Give them a call or visit them online at http://zerorezindianapolis.com to learn more about their services.  Not only are they pros at carpet, they  also do upholstery cleaning (our next service)!
Deal Alert
If you are in the Indianapolis area and need your carpet clean the good folks at Zerorez are giving you a great deal.  Print this coupon for 25% off your next carpet cleaning!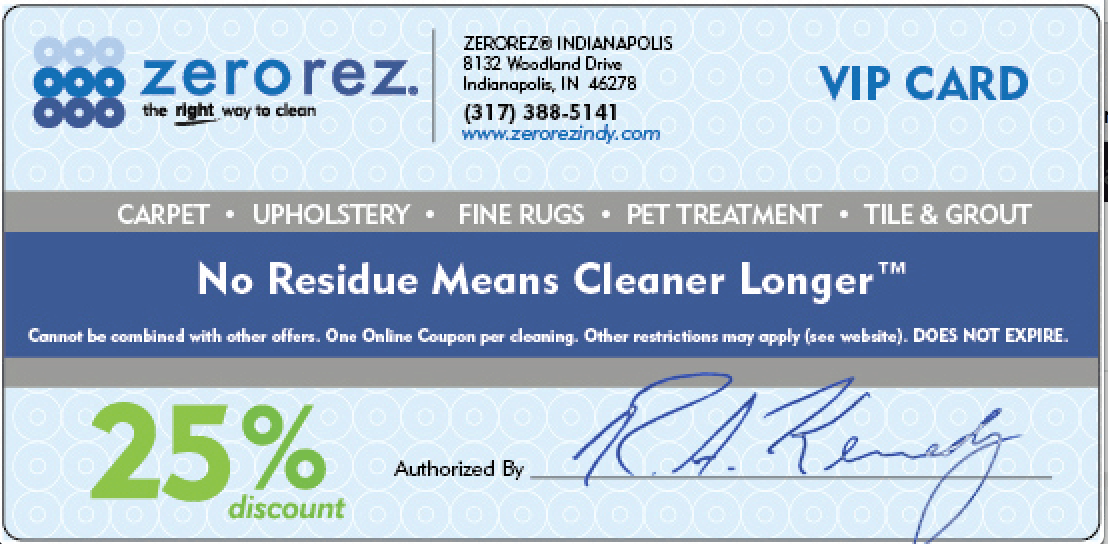 A huge thank you to Zerorez for cleaning our amazingly dirty carpets and making them look new again!