I read an article today about how it is the 50th anniversary of The Beatles famous show at Candlestick Park in San Francisco.  50 years!  The timeless music of The Beatles has spanned generations.  My parents grew up listening to their music and introduced me to it at a very young age.  Now that I am a parent, I get the privilege of showing the wonders of the Fab Four to my children.
While my parents just popped in a cassette tape for me back in the 80's on our long trips to go skiing in Colorado, I have many more options to show my kids exactly who these musicians were and why they are so important to our current, modern, musical landscape.
One of the ways that I can do this is with the new Netflix series inspired by the music of The Beatles.  It is called Beat Bugs and it stars five cute, fun characters named Jay, Kumi, Crick, Buzz and Walter.  These creatures will get into all sorts of family fun and adventures centered around some of our favorite songs by The Beatles.  These hits are performed by some of the best recording artists around today, including Pink, Sia, Eddie Vedder and Jennifer Hudson.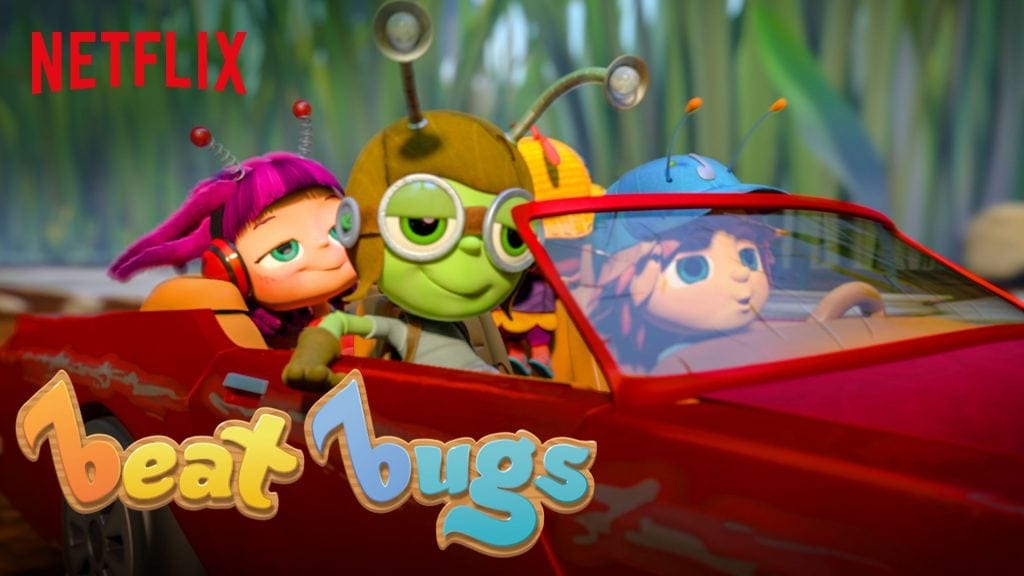 I grew up in a very musical household.  I was shown that music, no matter what kind, is essential to happiness. I have tried to continue that tradition with my own children by having sing-a-longs in the car and dance parties in our living room.  My 4-year-old daughter has especially warmed to music of all sorts.  That girl loves to dance.  I can't wait to show her and her older brother this show.  They will absolutely love it and the wonderful, ground breaking  music of The Beatles will live on for another generation.
In fact, we just had to have a little fun doing our own Beatles rendition!

Go get  your beat on!