Nothing seems more important to me these days than sleep.  When I finally get to bed at night my mind is going in a billion different directions and sleep doesn't come fast enough. Lately, I have been focusing on why I can get comfortable and why I am not getting a decent sleep.
On a recent blog trip I started to wondering if it wasn't my bed itself.  I sleep very well on these trips, in fact it seems like a dreamless sleep.  One of the things I thought about on this last trip was how much more comfortable the bedding was than what I am used to back home.
Recently I was sent a set of pillows from Brentwood Home.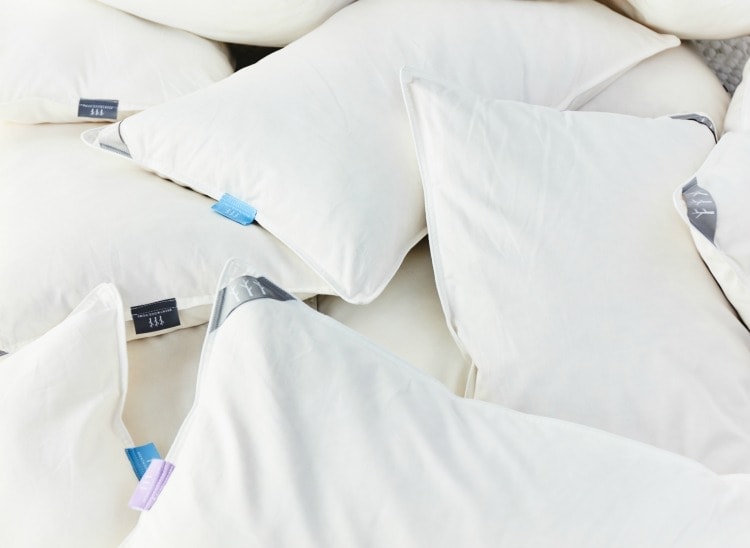 The Sleep Wellness Bundle is a package of 4 pillows designed for a better night's rest.  These four pillows have greatly helped increase my comfort while I sleep allowing me to sleep longer and get the rest that I need.  If you haven't invested in some high-quality pillows in awhile, I challenge you to do so.  You won't believe the difference it can make in your life.
Brentwood Home is a California based business that creates their products out of organic, nontoxic, and natural materials with no chemical retardants, phthalates, ozone depleters, or heavy metals. The organic cotton covers of the pillows make me sleep just a little bit better.
The Sleep Wellness bundle includes the following pillows:
Combines the smoothness of silk and fluffiness of cotton
Filled with all-natural latex ribbons that have a responsive feel, providing uplifting support, and silky-smooth kapok
Perfect fit for people who switch between multiple sleeping positions, because it molds to your neck and head
The cover is made of organic cotton, grown without toxic pesticides or fertilizers, so you can sleep safe and sound.

2 Carmel Latex Molded Pillow

Made with healthy materials for your sleep like a 100% organic cotton cover, and certified free of synthetic materials by the Eco-institut
All natural latex is molded to perfectly contour your head and neck, providing essential support through the night
Resilient and supportive latex never requires fluffing
While they aren't exactly a magic wand, they have helped my sleepless nights. This bundle of pillows makes my bed seem a little bit more like those amazing beds I have been sleeping at in the hotel.  I move around at night a lot and I love how both of these pillows contour my head while I sleep. I feel supported as I twist and turn all night long.
I wish a good night sleep to everyone and I think you are deserving of a Sleep Wellness Bundle as well!  Guess what???
We are giving one away!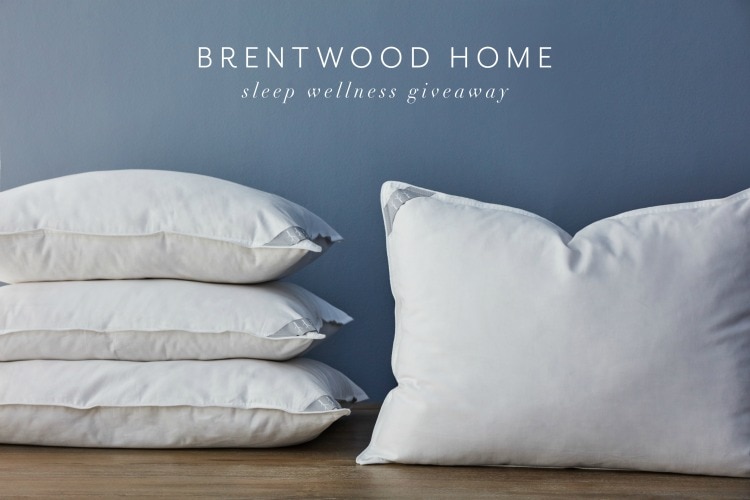 Win It
One (1) lucky reader is going to win an amazing Brentwood Home Sleep Wellness bundle valued at $230!
Brentwood Home Sleep Wellness bundle valued at $230

A huge thank you to Brentwood Home for sending my family the Sleep Wellness bundle.